Road Rippers TankZilla Monster Truck Review
This post may contain affiliate links, view our disclosure policy for details.
What does every little (and big!) boy love? MONSTER TRUCKS! That reason alone is why my kids love Toy State's Road Rippers Monster Trucks line. Of course there are plenty of other cool features but just look at it – it's pretty rockin' awesome!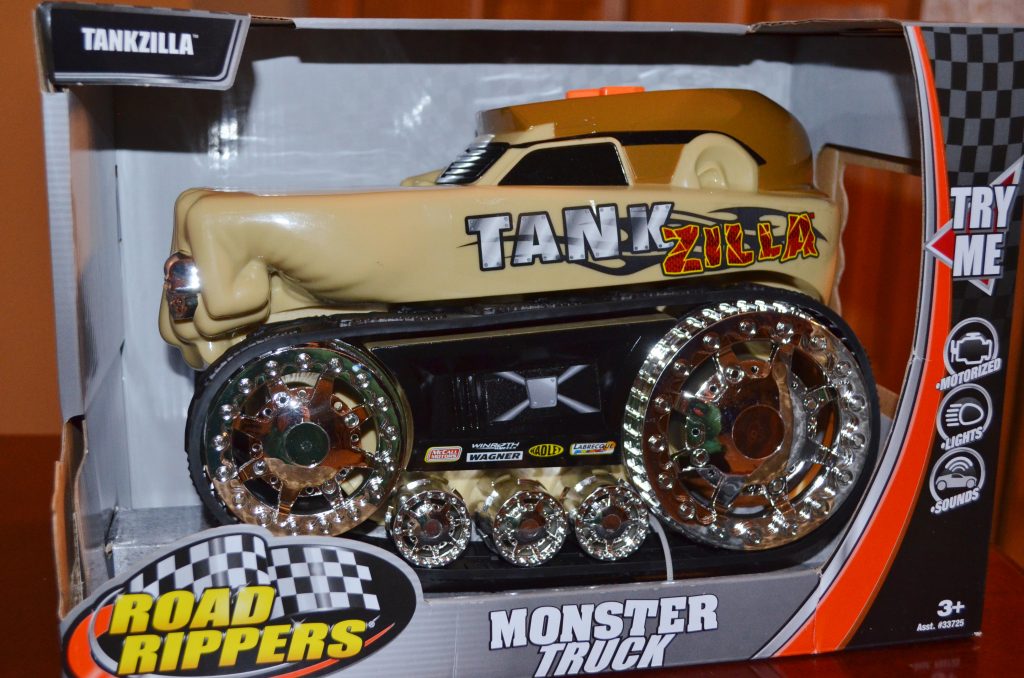 Meet TankZilla. This beast rolls over rocky surfaces, makes noise, and believe it or not even rolls around when tilted on it's front or end. Trust me, I would never have found that out until my kids tried it! Leave it to boys!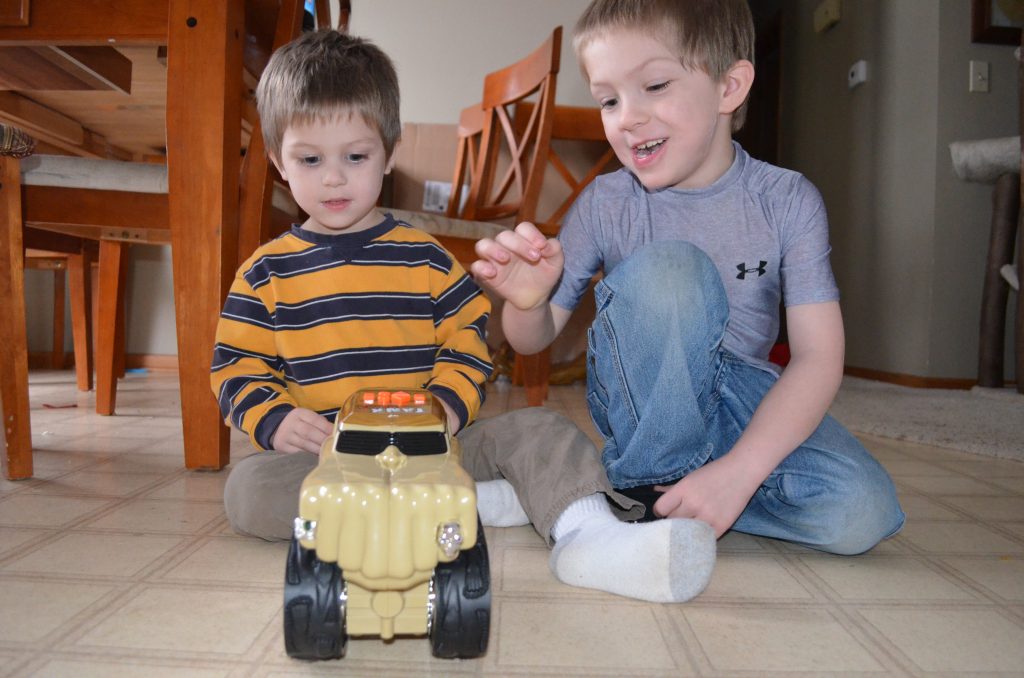 When we first opened up TankZilla the boys sat on opposite ends of the room from each other and just made it go frontwards and backwards. I guess they were just so excited to get a monster truck they didn't realize it could do more than that!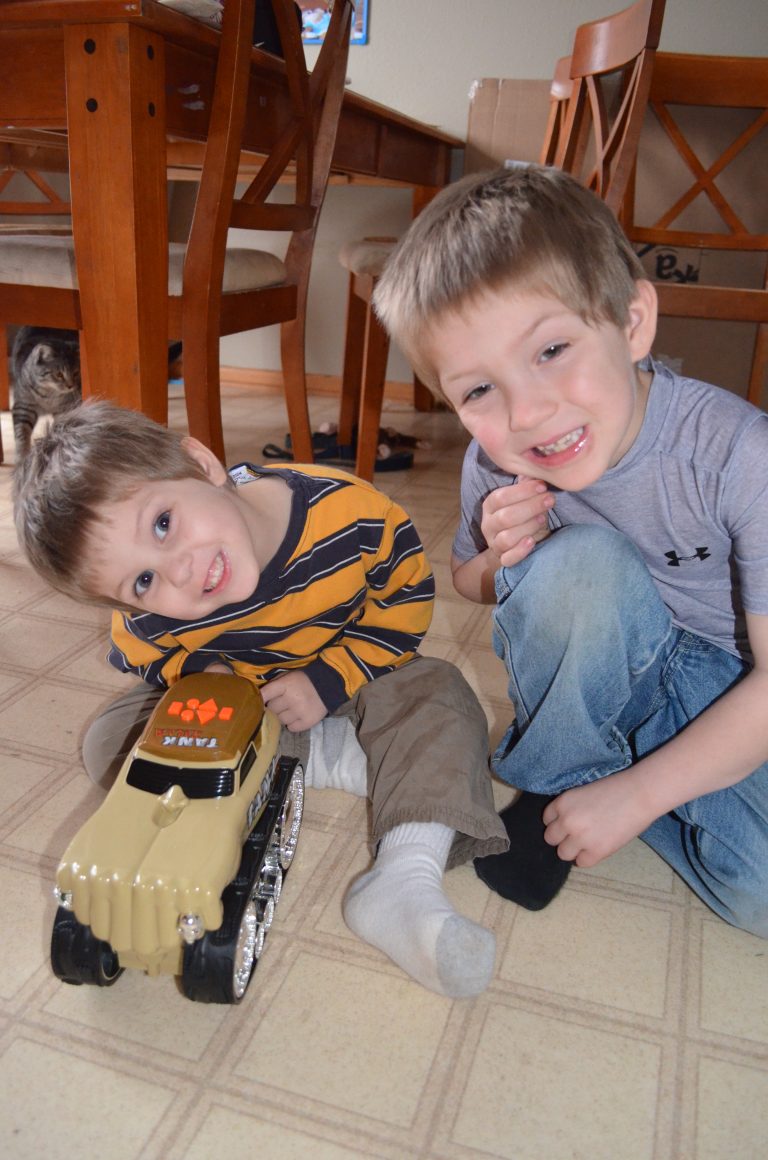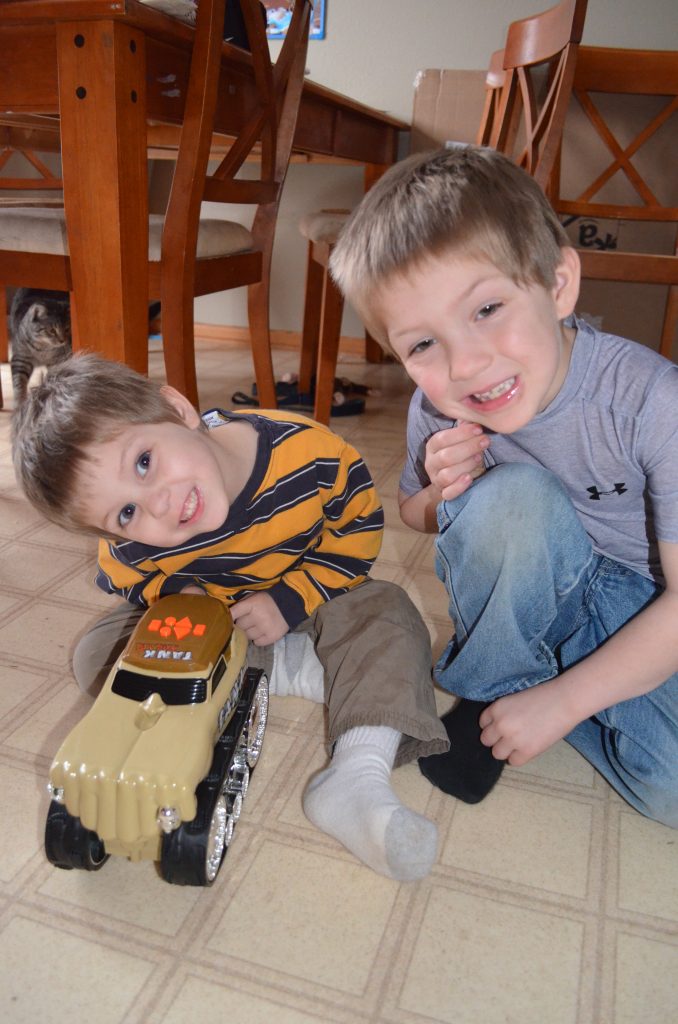 Usually when we get a new toy the kids fight over it like crazy but this they decided to play together and work together to see what all it could do! Now I didn't take my camera outside because it was literally in the negative digits (BRRRR!) but they suited up and took TankZilla outside on our back porch which was full of snow and ice. Although I certainly don't recommend this toy getting very wet it was really cool to watch it barrel over small snow and icy patched in the back! When things warm up outside I'm sure we'll be bringing it outside to try it out on other terrains as well.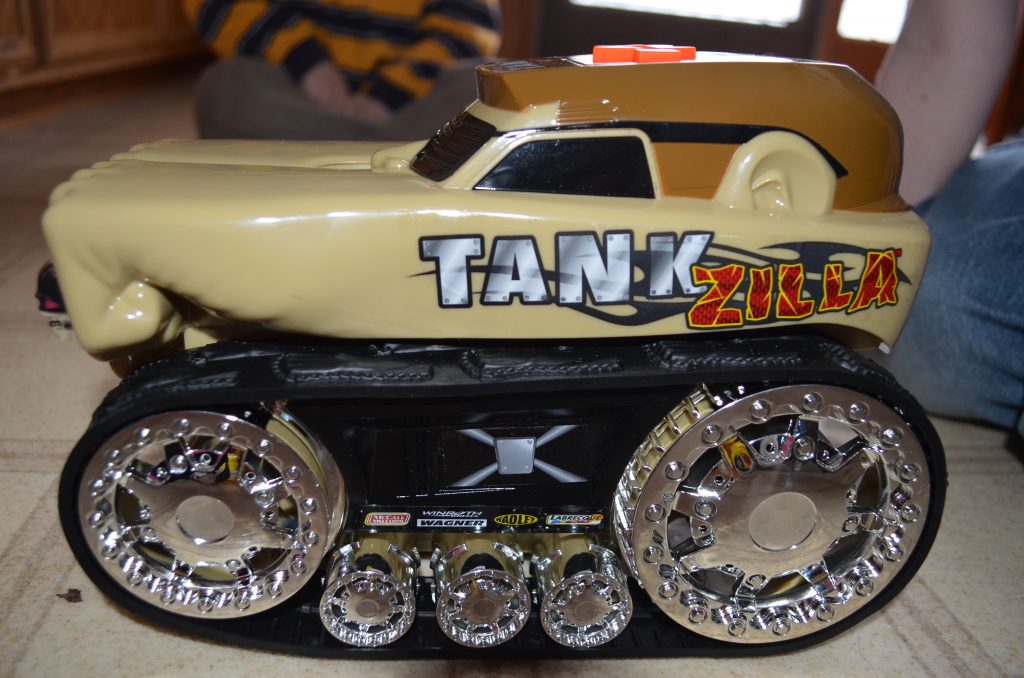 It has lights on it as well (as if the sounds and coolness weren't enough!). It's definitely a clever design with the monkey / fist truck and the extra large wheels. My kids can easily take the tire tread off but that also means they can easily take it off again. However it does not slip off of the truck while they are playing with it – they just like taking things apart! This would definitely be a fun gift for any kid to get. I know plenty of girls that would love a monster truck just like my boys do! You can find these trucks at Walmart, Target, Toys R Us and Kmart for about $19.99.
Disclosure: I received the above product in order to use and form my own opinions. All opinions are my own.