Primary Science Catch 'n' View Butterfly Net Review
This post may contain affiliate links, view our disclosure policy for details.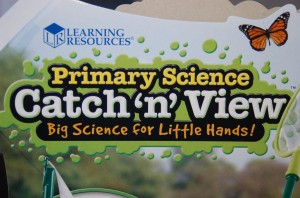 When Learning Resources launched their new 2012 products this year I was SO thrilled to see a butterfly net as one of their new products!! This Primary Science Catch 'n' View butterfly net is AWESOME and I've never seen anything like it! It is an ingenious idea and now the only net my kids use to catch their bugs!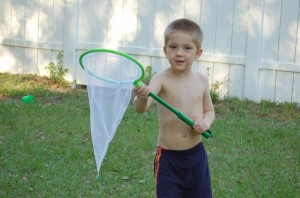 Now I have to tell you, my boys are totally obsessed with catching bugs. And that is not an exaggeration in the slightest. Any time it is warm outside, which is most of the year here in Florida, you can find my boys several times a day in the backyard catching everything from wasps, beetles, dragonflies, lizards, cicadas, and anything else they could possibly put in a net. Butterflies are still too fast for them! Our house at any one time during the summer has a ridiculous amount of caged critters that we let go after a few days. Needless to say a good bug net is vital to my kids!
Now this is no ordinary net – this is a net AND a critter holder! Check  it out!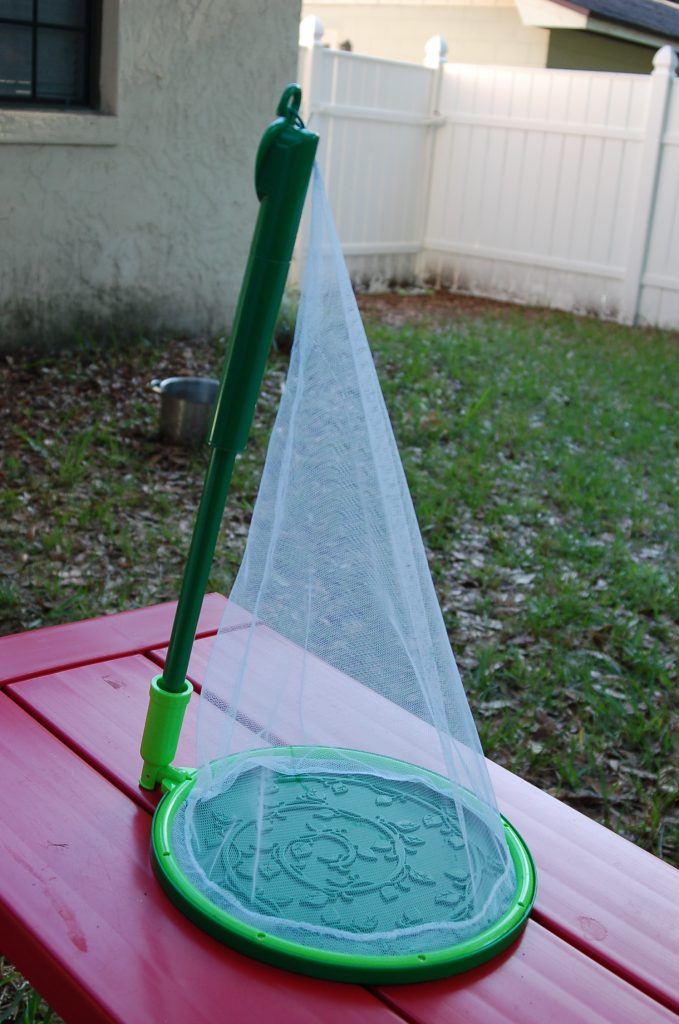 Isn't that awesome?? The kids can keep their lizards, beetles, and whatever else they catch in the SAME net that they catch the critter in!! And it's VERY simple to do – my son (who was 4 at the time we received the net) had no problems setting it up.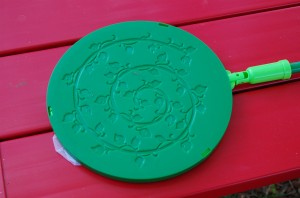 Once you catch a critter you place this lid over the net. It's very simple and holds in place nicely.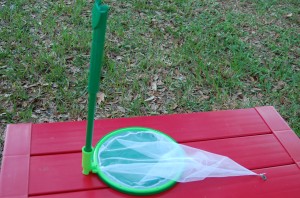 Then you move the cover on by the base of the net and bend the handle upwards – it's VERY simple to do.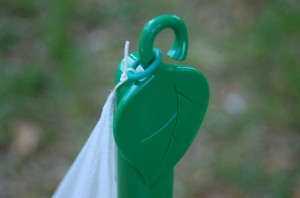 Lastly you hook the net to the top of the handle!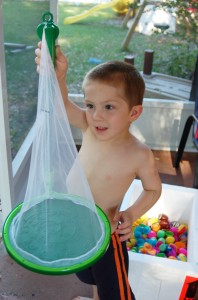 TA-DA! Instant gratification! No more having to move critters from the net into the cage and possibly losing them – it's an all-inclusive bug catching/keeping system! It cost $14.99 retail which I know I have spent at least that much on cheap nets. This is a VERY well built sturdy butterfly net and will last a very long time. It's absolutely fantastic and I highly recommend it. Don't throw your old nets away though – once your kiddos catch their critter and set up the net "tent" they can't use it again until they let their bugs go! We have had a huge variety of animals in our net including crickets, beetles, snails, dragonflies, and lizards to name a few.
Would your kids LOVE this? You can find more great educational products at Learning Resources!

Disclosure: I was not compensated for this review. I received the above product in order to use and form my own opinions. All opinions are 100% my own.