Watching a Cicada Molt Instead of our Easter Activities!
This post may contain affiliate links, view our disclosure policy for details.
Our whole family came down with some sort of sick bug this weekend so we decided to take an easy day today and chill out at home with some fun Easter festivities for the kids. As we were finishing up our Easter egg hunt in the backyard this morning my husband spotted a cicada molting on the wall next to us. The kids were fascinated! It only took about 10-15 minutes for the cicada to make it out of it's exoskeleton and completely unfurl it's wings. It's outside drying it's wings right now as I write this! So once again a fun family activity turned into a fantastic learning lesson! I had never seen a cicada molt so it really was spectacular to watch! My oldest son was just mesmerized and sat there watching the entire thing.  Below you can see the newly molted cicada clinging on to its exoskeleton which it just "crawled" out of. It's wings are completely unfurled and are drying. This is the most vulnerable point in these critter's lives as their defense mechanisms are pretty much non-existent during this stage.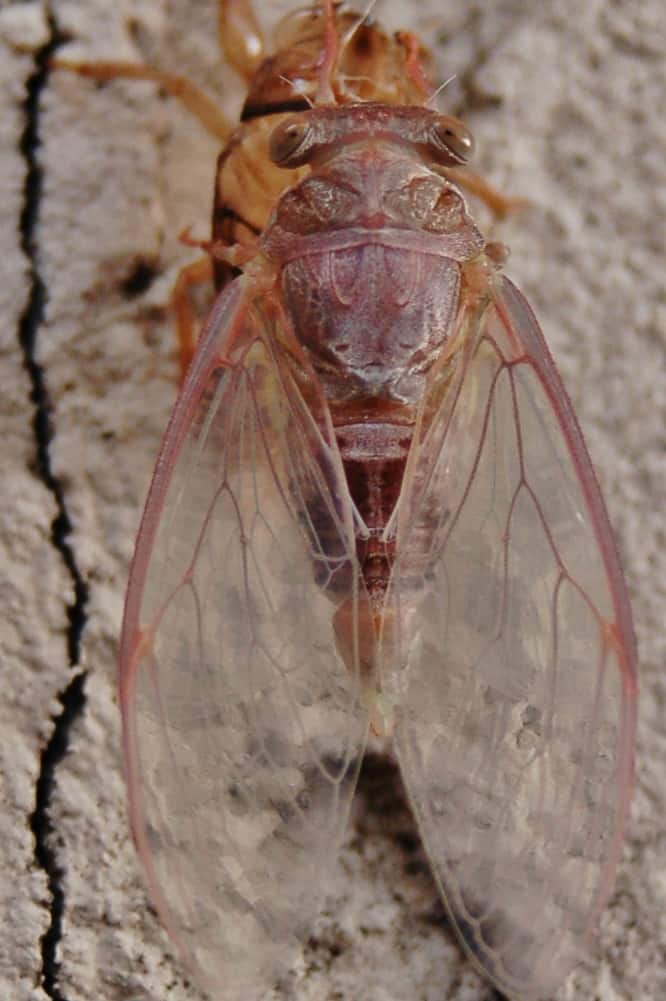 Even if you don't like bugs you have to admit this is pretty amazing!