Sun Safety Tips + Blue Lizard Sunscreen
This post may contain affiliate links, view our disclosure policy for details.
Disclosure: This post and prizes brought to you by Blue Lizard. All opinions are my own.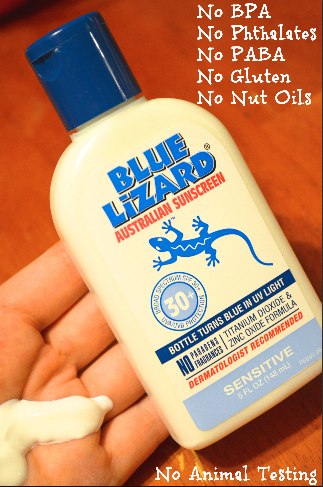 Growing up in Florida oddly enough I never thought twice about wearing sunscreen (which I totally regret now!) but when I met my husband my awareness of the need for sunscreen grew tremendously as skin cancer runs extremely high in his family. And especially now that we have children I am even more careful about all of us being out in the sun unprotected!
When I found out that Blue Lizard Sunscreen
had NO BPA, Phthalates, PABA, Gluten OR Nut oils in it I was even more interested in it!
Personally, since my husband has such an extremely high risk of skin cancer we also look for dermatologist recommended sunscreen.
Even the Sensitive sunscreen has both Titanium Dioxide AND Zinc Oxide! And of course ALL of their products provide coverage for both UVA and UVB protection.
My family spends a LOT of time out in the sun every year as we are a huge outdoors family. Sunscreen isn't just for swimming or the beach (although the Blue Lizard Regular and Sports sunscreen offers 80 minutes of water resistant protection).
You really should be using a full spectrum sunscreen anytime you are spending time outdoors. And yes you can even wear it under your makeup!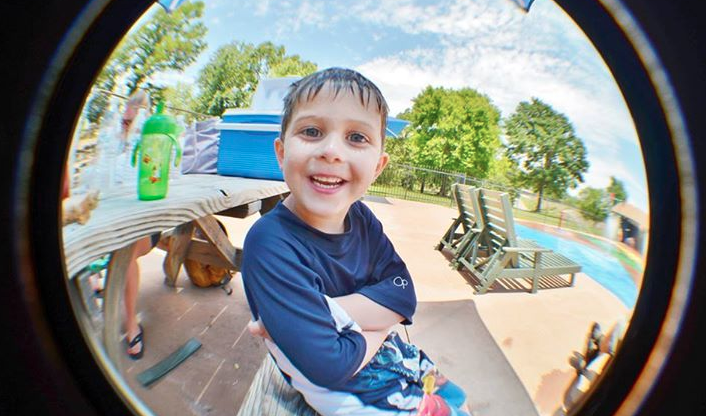 Here are some SUN SAFETY TIPS our family has incorporated into our time outdoors:
Apply sunscreen regularly when outdoors. Don't forget areas like the back of ears, necks, noses, and tops of feet! If you have little to no hair make sure to put sunscreen on your head as well! Blue Lizard is a safe sunscreen and is great because it is chemical free and not tested on animals.
Wear a hat. Whether or not you are a hat person the best way to protect your head (other than slather it with sunscreen) is to wear a hat! My kids throw on a baseball cap when we head to the park too!
Sit in the shade. Although it's not always possible to camp out in the shade and you'll still get some sun exposure the less in the direct sun you are the better.
SPF Clothing. Especially if you have a high family risk of skin cancer you might want to consider investing in special SPF clothing. I will warn you, it's not cheap! But even just purchasing one or two shirts to have on hand for those extra long days in the sun (in addition to sunscreen!) will really give you the ultimate protection!
Cover your arms. I totally get it – no one wants to wear MORE clothing when it's already so hot outside! But you can find breezy cover ups and very light weight shirts or rash guards to cover up your arms that are surprisingly not that hot!

My kids noticed right away that our Blue Lizard bottle of sunscreen turned from WHITE to BLUE sitting in the sun! AND the caps on our Face and Sport sunscreen turned blue as well. These Smart Bottle™ color changes are super cool and remind me that even while they are sitting on my dining room table next to the back door they are still getting UV light exposure which means I am too!
Normally I throw out all of our sunscreen each year and buy fresh every year to ensure that they are working properly – but Blue Lizard sunscreens have a THREE year expiration date from its manufacture date. I LOVE that because I'm not literally throwing away money every year just because we didn't finish a bottle!
AND GUESS WHAT?! Blue Lizard ALSO has a sunscreen fundraising program! How awesome is that? Raise money for your school and teach kids about the importance of sun protection at the same time! You can contact them through their website for more information on their program.
We haven't spent an entire season using Blue Lizard yet as spring is just getting started here but I can't wait to try it out for an extended period of time! We've used it a few times and have really liked it so far. I feel good knowing that it's chemical free and free of a lot of the junk in regular store bought sunscreens. Plus my kids love the color changing bottles so that's a bonus!