Free-Range Fractions Game Review
This post may contain affiliate links, view our disclosure policy for details.
Fractions are many times very tough for kids to comprehend, and I've found the best way for them to learn them is by taking a hands-on visual approach. I didn't think there could be a better game than Educational Insights Fraction Formula game, until they came out with their Free-Range Fractions game. Being a chicken lover & previous owner I was in love! Not to mention my love for hands-on educational learning!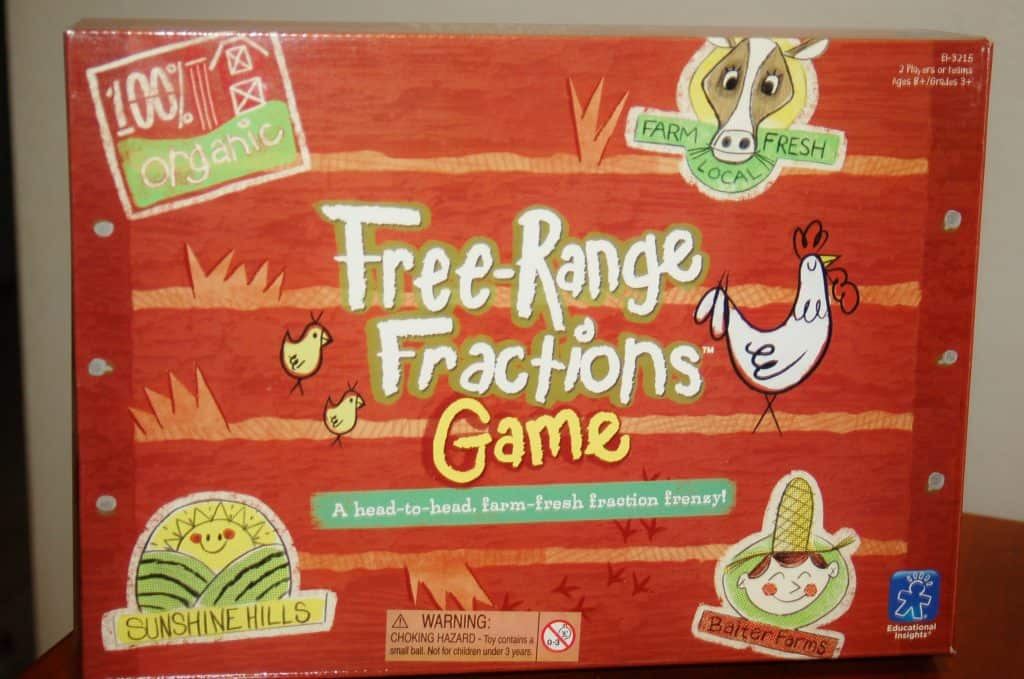 Super cute huh? It comes with two egg cartons……….
PLENTY of chicken eggs…………..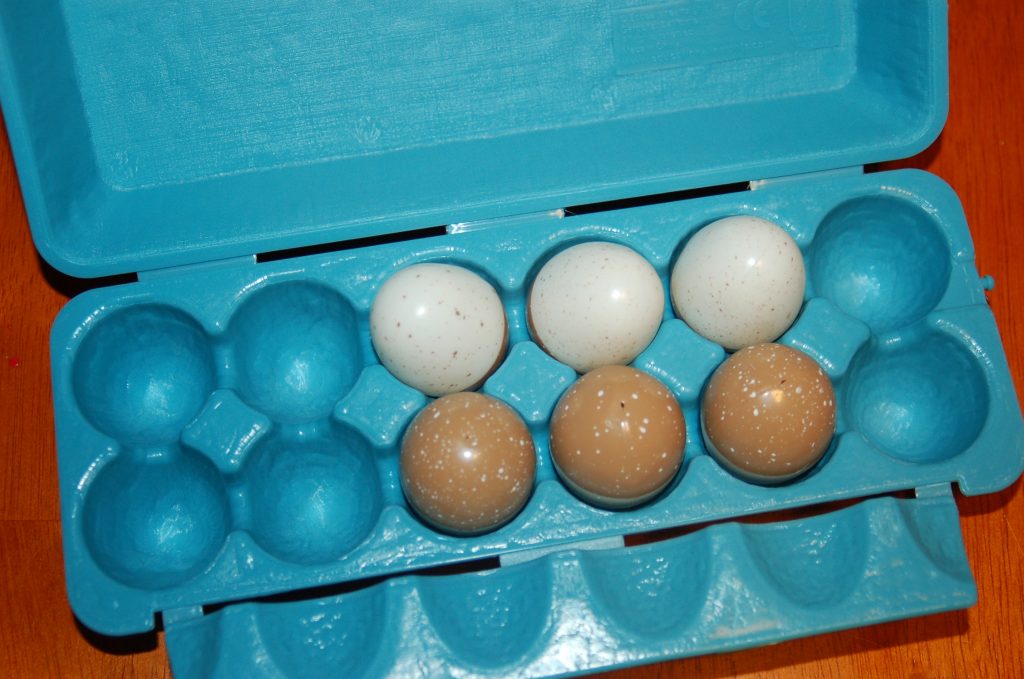 ………denominator loops……..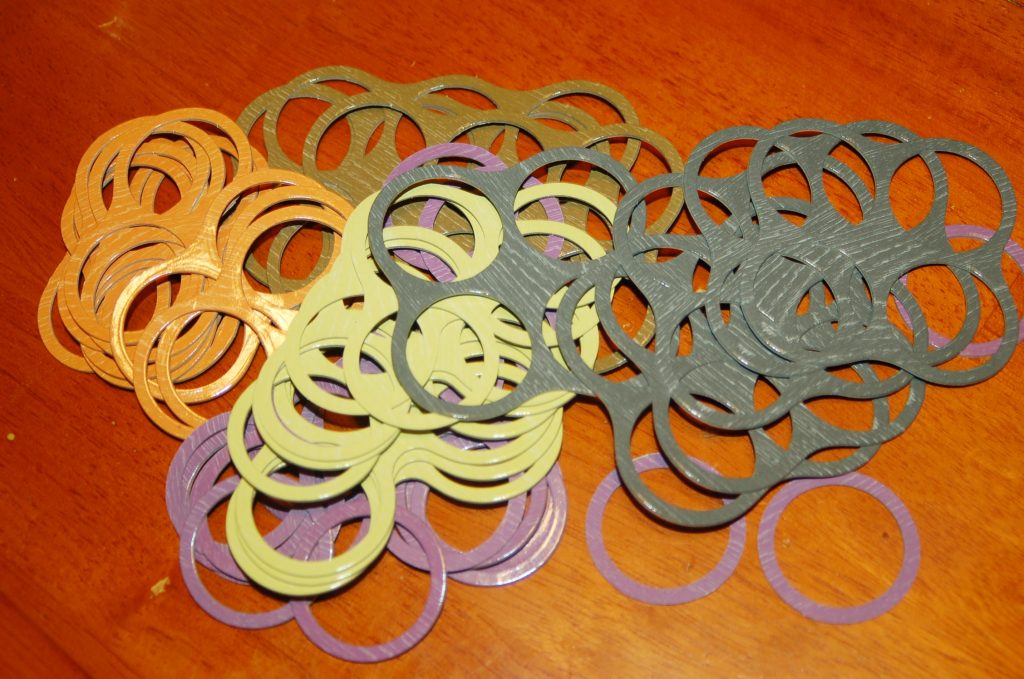 ………and fraction challenge cards. BAWK!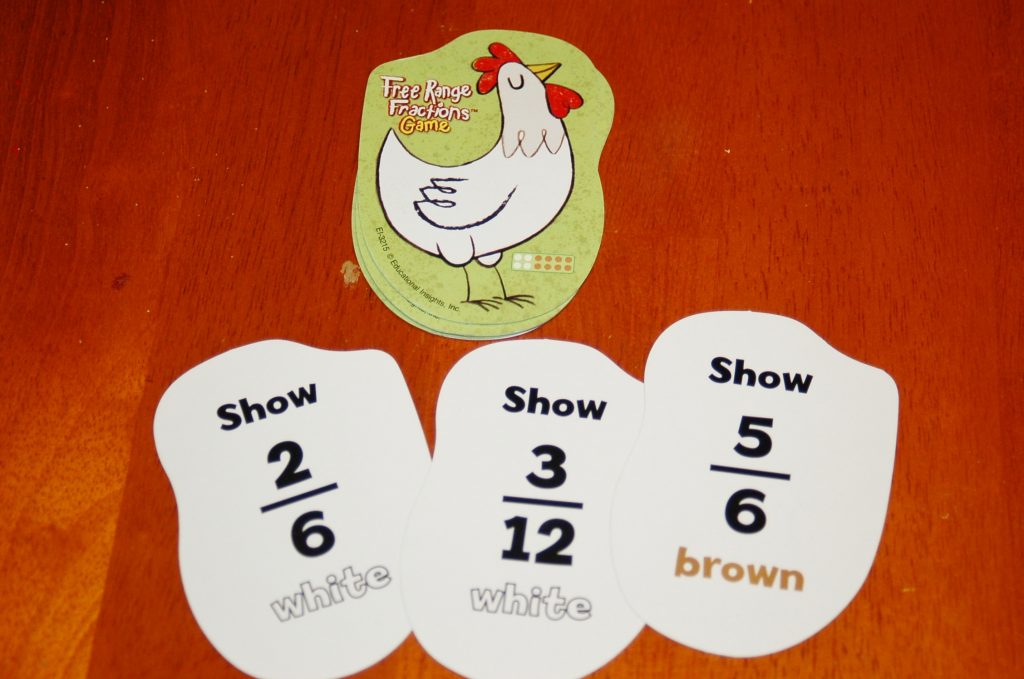 This game is listed for grades 3+ but to be completely honest we were easily able to use this to introduce my son into fractions. It's a GREAT introduction tool for younger kids used independently of a game. Aside from that of course it's a FUN and competitive game!! We used it at home to teach my son fractions which he was able to understand, and then my husband took it into his 2nd grade classroom for some fun learning time!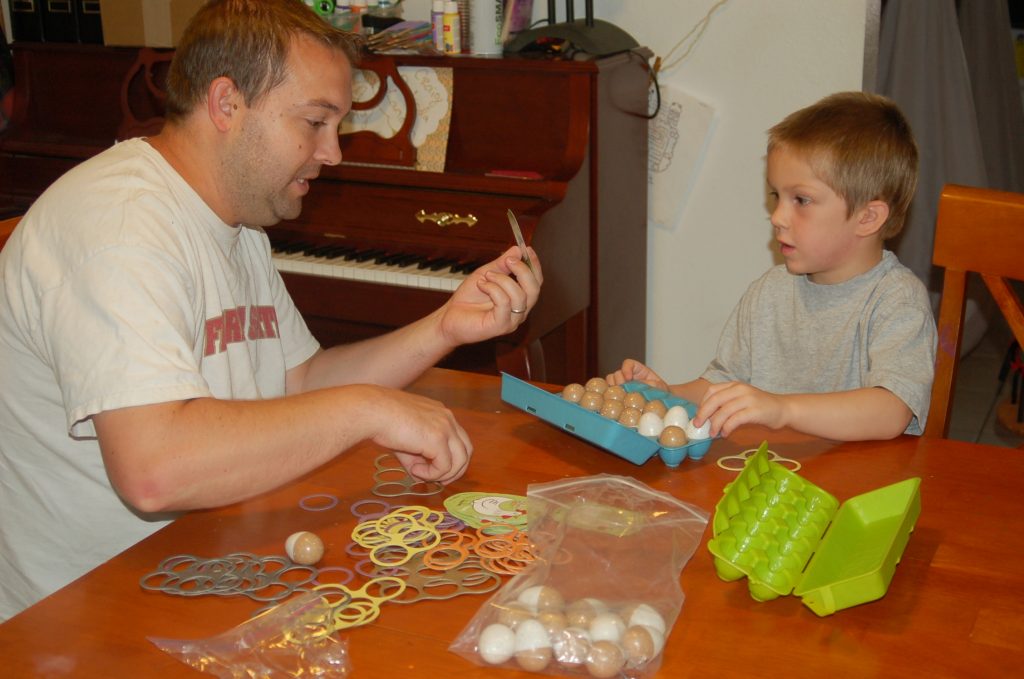 As you see above there are two egg cartons – one for each player. Each player also receives 12 eggs a piece. To play each player at the same time flips over a fraction challenge card and the race is on! Each player needs to find the corresponding denominator loops to place over the eggs. Then they need to flip the two-toned eggs onto the correct color – brown or white. The first person to correctly portray their fraction challenge card WINS!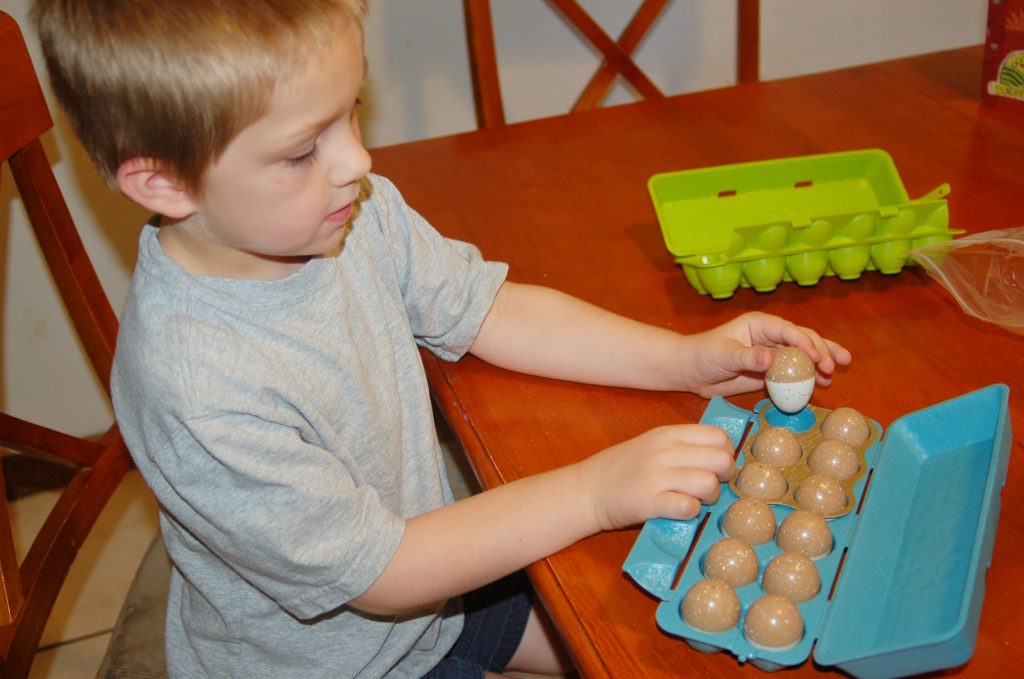 My husband's 2nd graders LOVED the game! Of course they were quite grumpy when they didn't win as they are not fond of friendly competition BUT it will certainly make them work on their fractions so that they can beat their classmates!! He put two students in desks facing each other with the egg cartons set up so that the students were put in quite a frenzy trying to beat their classmate. It was interesting to see how students got to the same answer but in different ways.
For the students who were struggling in fractions this game made a huge advance in their ability to comprehend fractions. They were able to understand fractions easier by visual appeal as well as hands-on by moving the eggs around and flipping to the different colors.
Disclosure: I was not compensated for this review. I received the above product in order to use and form my own opinions. All opinions are 100% my own.