Elmer's Polymers Classroom Lesson Plan Kit
This post may contain affiliate links, view our disclosure policy for details.
Disclosure: I received the below Classroom Lesson Plan from Elmer's. All opinions are my own.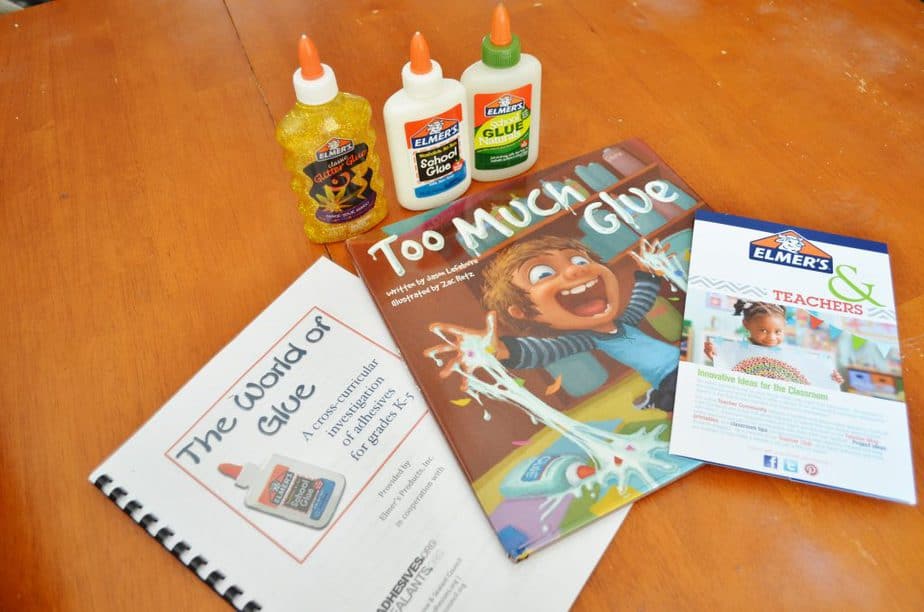 Over the holiday break is the perfect time for my kids to get some hands-on learning and fun so we excited to get a first-hand sticky look at Elmer's "The World of Glue: An Investigation into Adhesives". It came with 3 bottles of Elmer's glues, The World of Glue Lesson Plan with re-printable classroom material, and the adorable book Too Much Glue written and signed by Jason Lefebvre.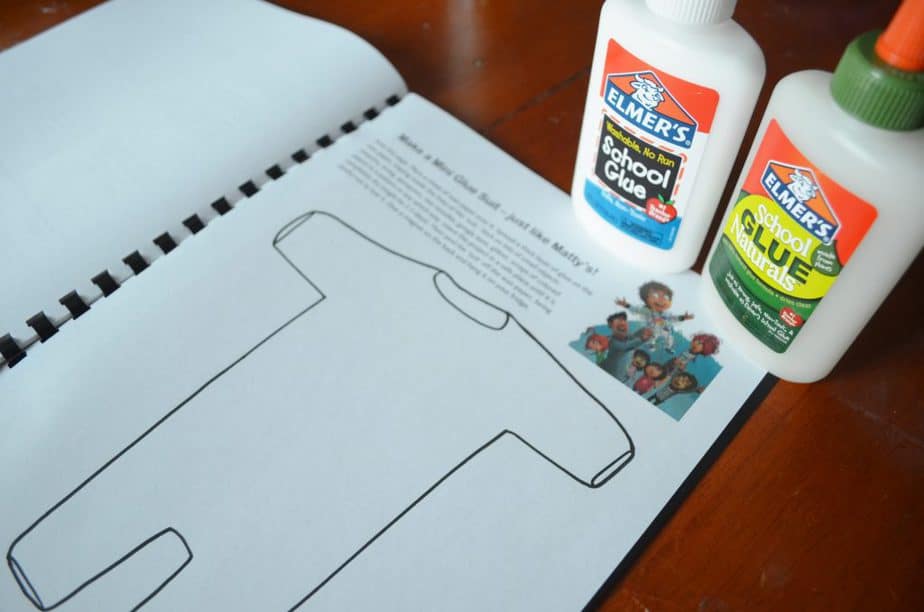 The book Too Much Glue is SO adorable and is about a boy who loves glue probably more than anyone I've ever seen! It was a lot of fun to read with the kids and set a great precedence for our investigation of polymers. Plus the Elmer's The World of Glue book included polymer activities as well as printable sheets that you can copy for classroom use which correspond with the book!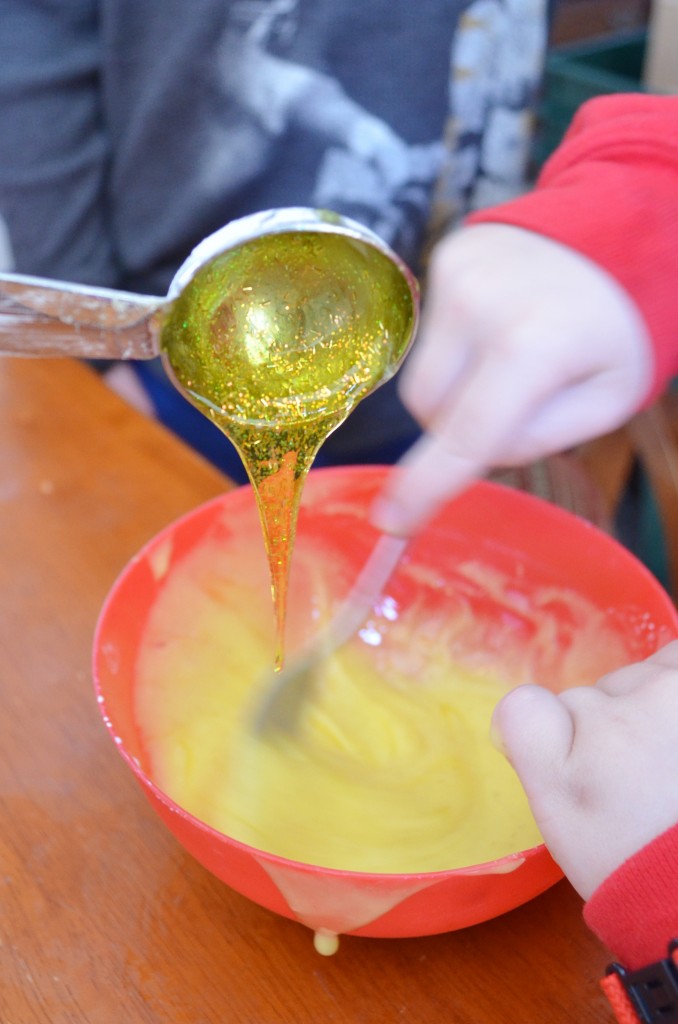 We've made plenty of slime and putty before using glue and borax but we found a slime recipe in the booklet that we had never made before so we decided to try it out! Just mix 2 Tbsp. of cornstarch, and 2 Tbsp. of water, then slowly add and mix 8 Tbsp. of Elmer's glue. The kids wanted to use the glittery school glue that Elmer's sent us so that their slime was glittery. Our slime turned a yellowish color!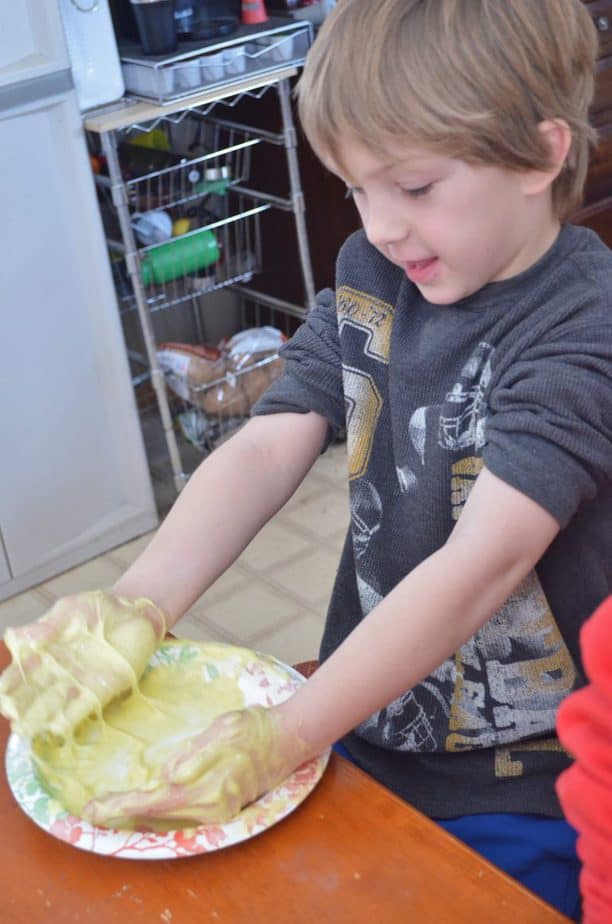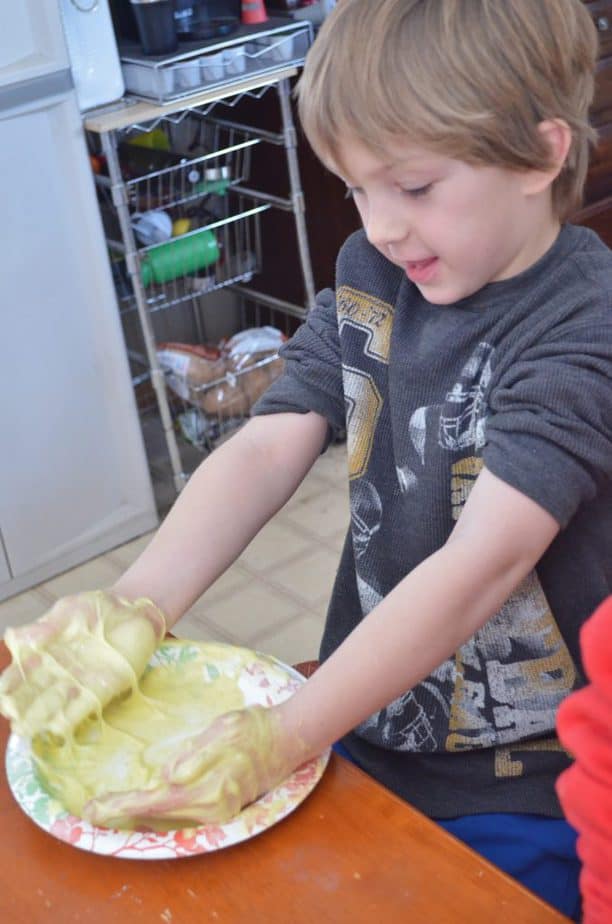 I have to say, it was definitely slime! It was VERY ooey gooey sloppy slime! If you're making it in a classroom I definitely recommend the kids using a craft stick or something to play with the slime instead of their hands – it took a serious amount of cleaning up afterwards! That or just make a regular slime, gak, or putty recipe with your glue! BUT this slime was great for creating and "painting" their own pictures!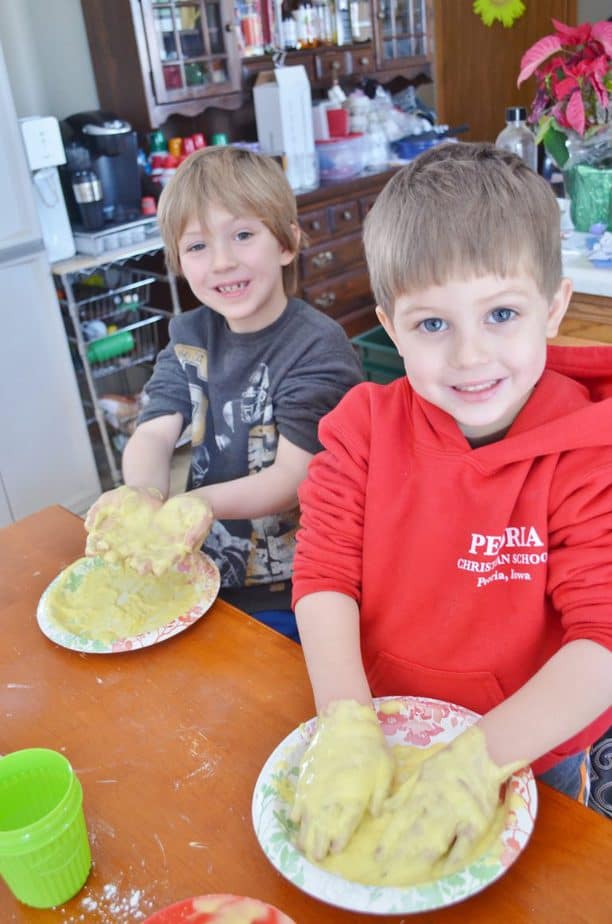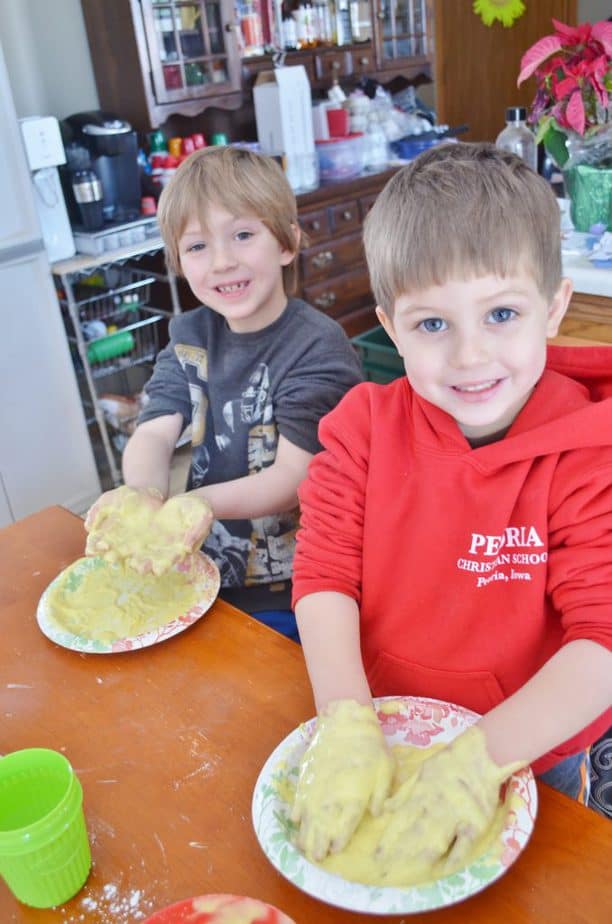 The slime also was perfect to create while teaching the kids about polymers. The Lesson Plans included in our set are great for classroom discussion and activities. It is full of prompts for discovery and the science behind the goo. You can find more teacher resources for this polymer lesson at Elmer's The World of Glue page.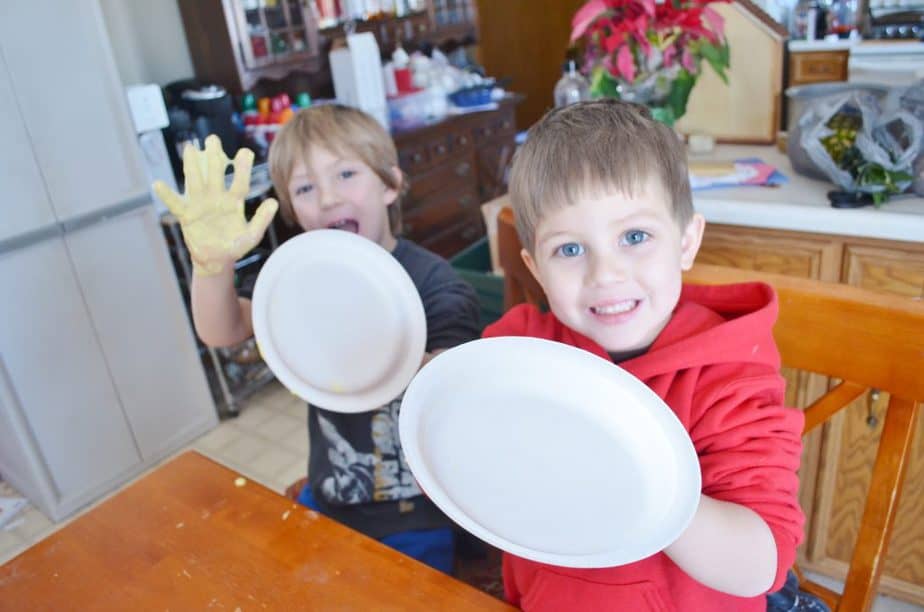 Check it out! This polymer slime mix can even make a plate stick to our hands! This set was a lot of fun and you could definitely expand it further out into so many lessons and activities if you needed! Thanks to Elmer's they have offered one kit for one of my readers to win!