Pretty Spring DIY Clothespins Craft Classroom Decor
This post may contain affiliate links, view our disclosure policy for details.
I LOVE these beautiful (and easy to make!) spring clothespins craft which are not only decorative to use at home but can easily be adjusted to use in your classroom at school as well!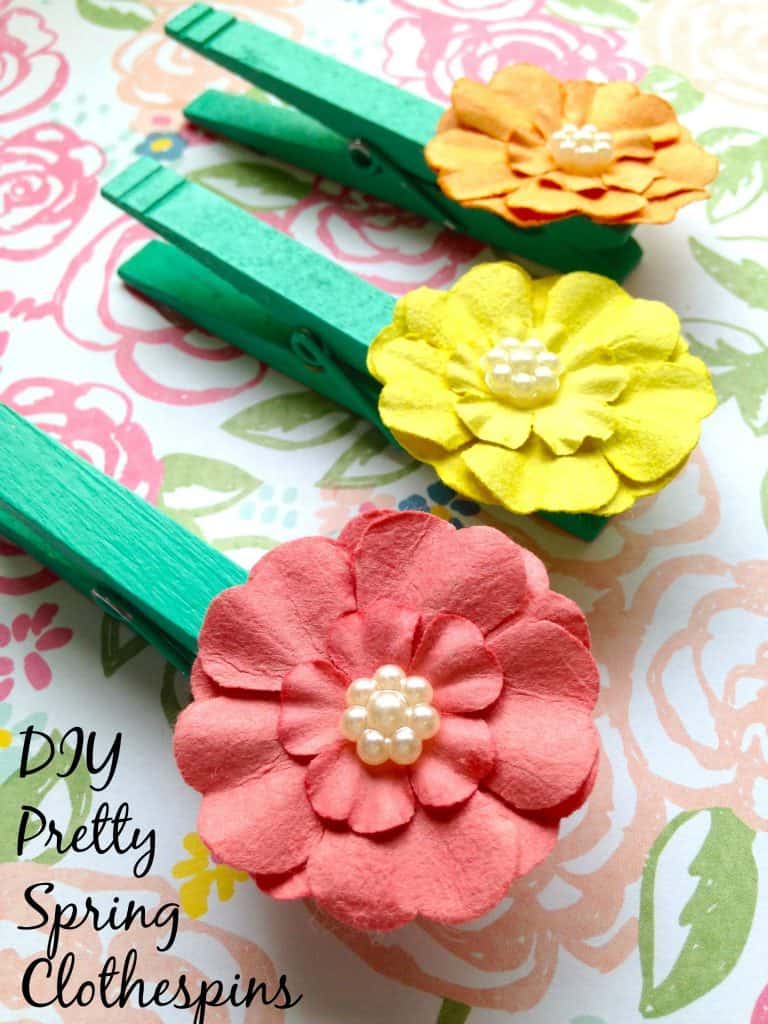 There are SO many projects that can be used with clothespins from hanging up chores or bills on your fridge, creating a number line, color coordinating groups, baby showers, hanging photos, or actually using them to hang laundry!
Take a look below at a simple tutorial for how to make your own pretty spring clothespins, perfect for keeping your space looking great. You only need a few supplies, so here is how you can get started!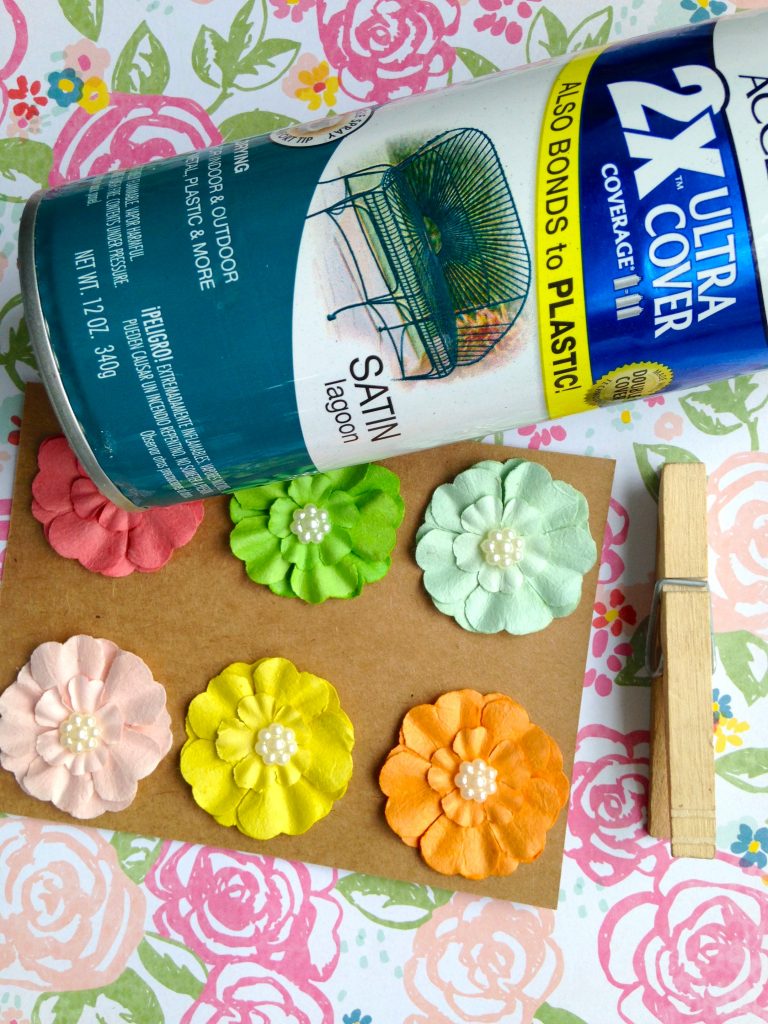 Supplies needed:
Wooden clothespins (Dollar Tree, Home Depot, craft store, etc.)
Spray paint in your choice of color/finish
Flower embellishments (Michael's Craft Store, dollar section)
Hot glue, glue gun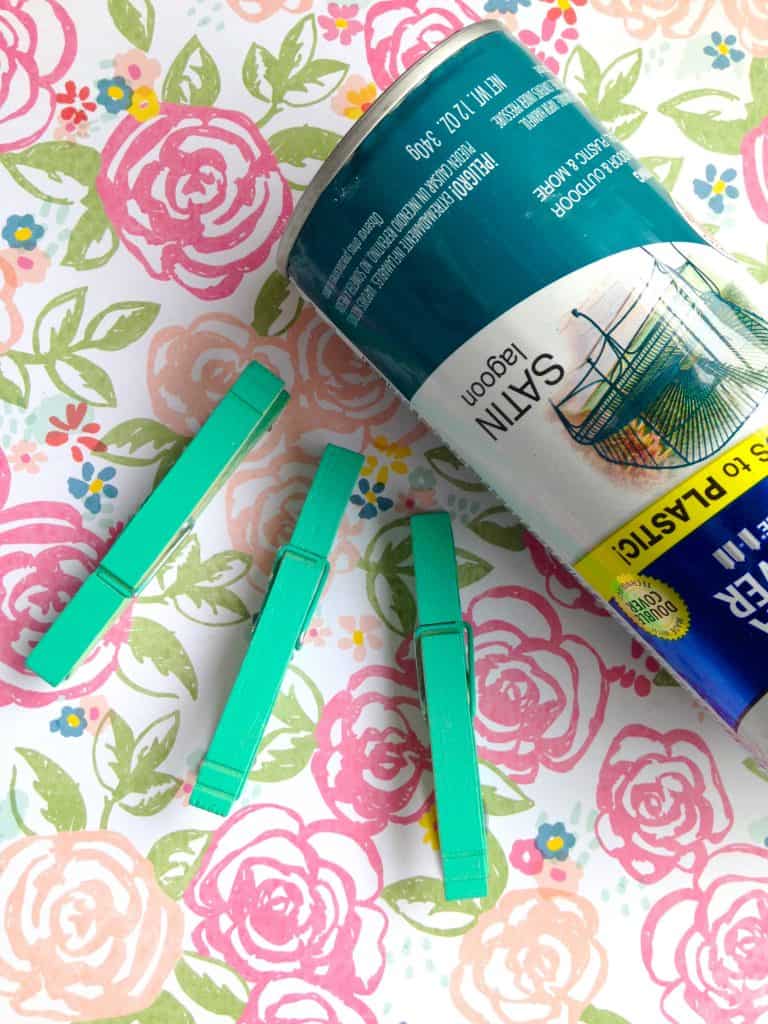 Directions:
1. Begin by placing the clothespins on some scrap or newspaper.
2. Apply two coats of spray paint to the clothespins allowing the coats to dry in between. You can use any color combination you wish. There is no need to prime, as most spray paints now have a built in primer.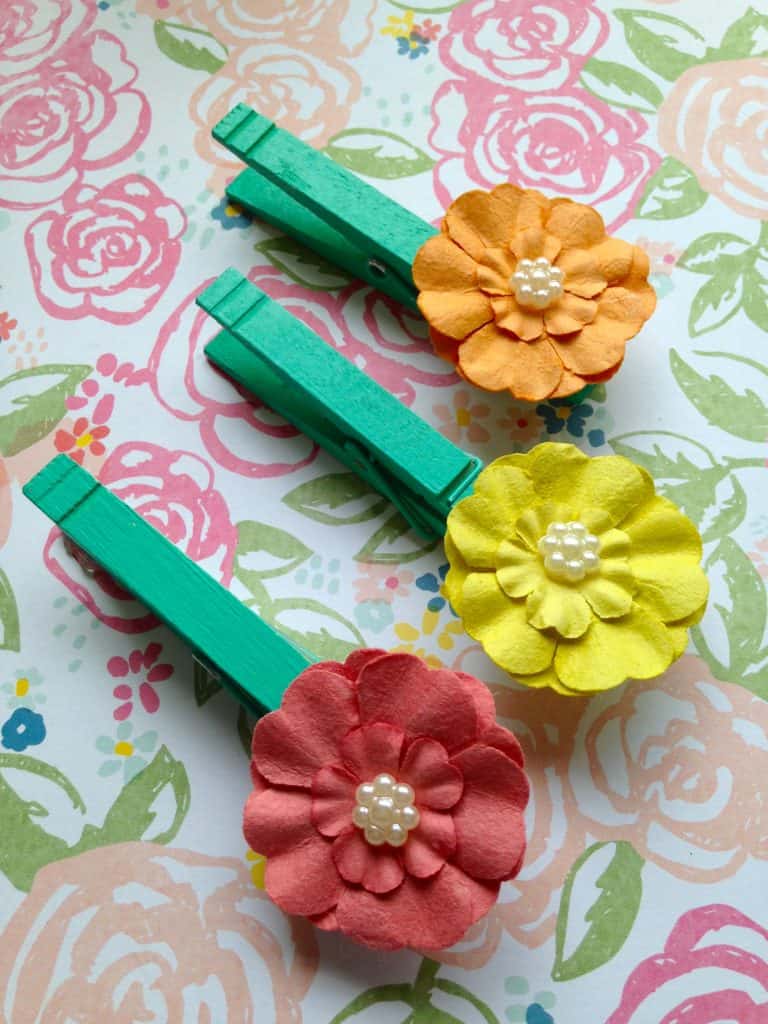 3. Once the paint is dry, peel the flower embellishments and apply some glue to the back. Press the flowers on the clothespins until secure.
4. You can add additional flowers if you wish, or leave singular. The choice is yours!
If you're creating these to hang something in the classroom or on your fridge you can simply add a magnet onto the back!
Your pretty spring clothespins are now ready to be enjoyed. Use them to hang clothing, display artwork, or for your organizing needs. They are sure to come in handy, and provide you all sorts of uses. Gather your supplies and get busy crafting your own!