STEM CLUB: littleBits STEAM+ Kit Review
This post may contain affiliate links, view our disclosure policy for details.
One of my biggest passions in working with kids is engaging them and capturing their interest to teach and explore new things with them! Running STEM clubs and incorporating STEM activities into your classroom doesn't have to be difficult at all!
Sphero recently sent us their littleBits STEAM+ Kit to review which is a great system all set up for you with lesson plans (aligned to NGSS, CCSS and CSTA standards), invention ideas, and the supplies needed!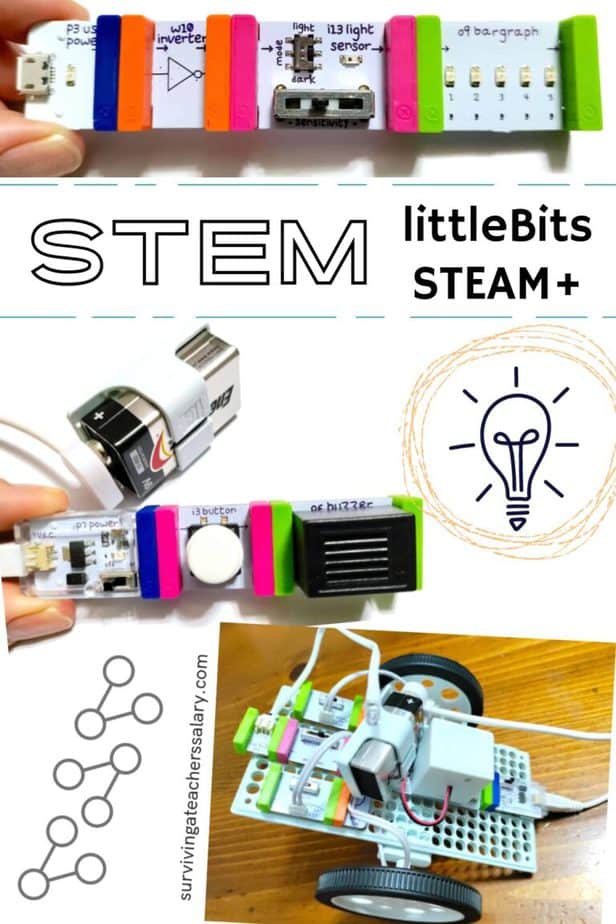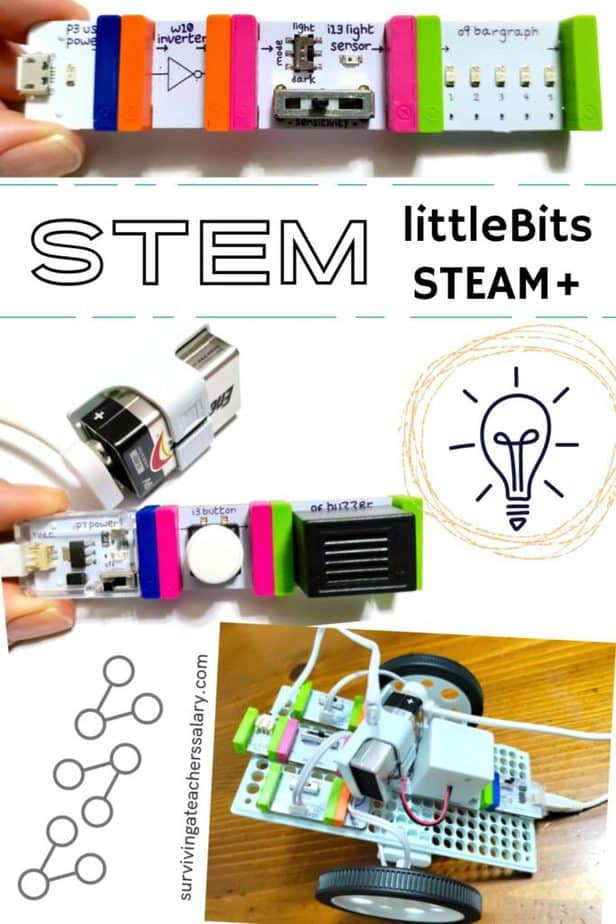 In this review I feature the littleBits STEAM+ Kit which is great for up to 4 kids at a time (ages 8+), however, there is also a littleBits STEAM+ Classroom Pack for larger groups like classrooms and school clubs (see specs below) which is great for up to 40 students at a time!
Both the littleBits STEAM+ Kit and the Classroom Pack are comprised of the same types of "bits", you just get a lot more pieces with the Classroom Pack so that you can use it for larger groups! Both have optional extended warranties too! You can see the quick breakdown below.
---
What's Inside the STEAM+kit?:
littleBit STEAM+ Kit Includes:
Educator Quick-Start Guide/Inventor Quick-Start Guide
Invention Guide (with link to download a teacher's guide)
25 Bits and 35 accessories
littleBits Classroom Unit Plans (Grades 3-8)
Durable storage container
littleBits STEAM+ Classroom Pack Includes:
Educator Quick-Start Guide/Inventor Quick-Start Guide
Invention Guide (with link to download a teacher's guide)
250 Bits and 350 accessories
littleBits Classroom Unit Plans (Grades 3-8)
Durable storage container
---
We have personally purchased and used several types of Sphero robotic balls over the years, but I didn't know about their STEAM+ kits! My oldest son who is currently 14 years old loves to fix and re-build "retro" electronics and helps his almost 12 year old brother a lot when it comes to designing and building.
They grew up with Snap Circuits and other random DIY electrical kits so we were all extremely interested to check out the littleBits STEAM+ kit and see how it would work with a spread of kid's ages! And as you know my husband has been a teacher/principal for almost 15 years so we've been in and out of all sorts of robotics/engineering clubs with students over the years.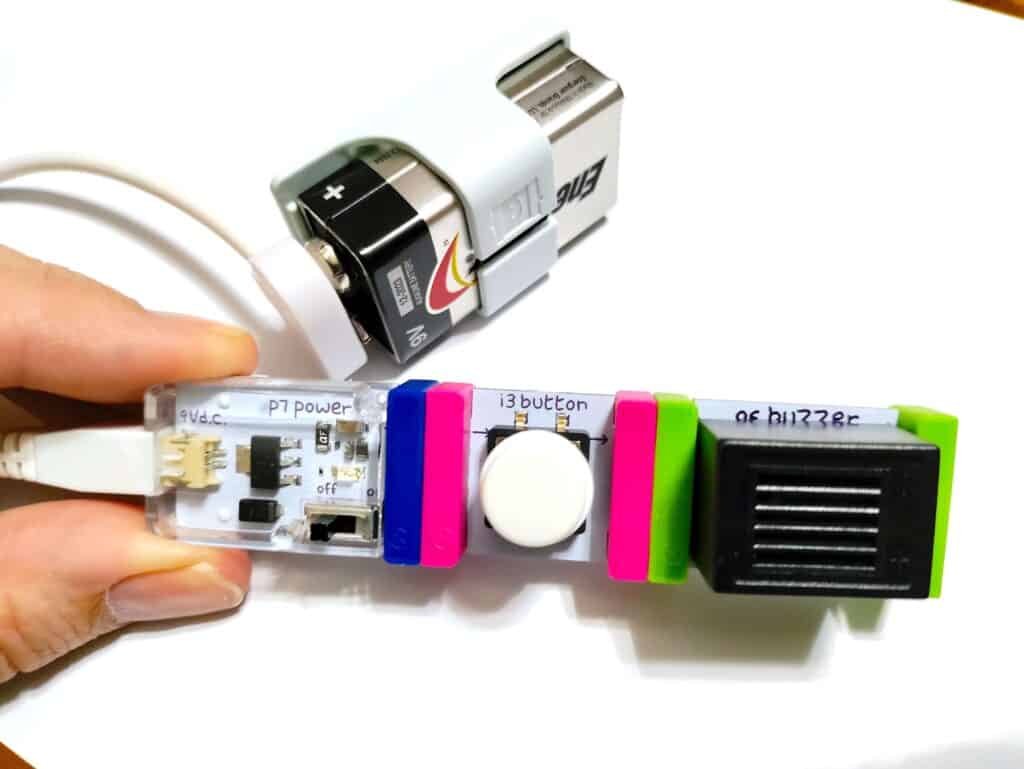 The first thing I want to say is do NOT be overwhelmed if you do not know anything about simple circuits! The littleBits STEAM+ kit is easy to open out of the box and begin using immediately with no prior knowledge! I was able to make multiple simple inventions just by following the directions within minutes of opening the box – even not knowing what the parts were!
littleBits was simple enough to engage my youngest child and my oldest!
Understanding the Bits:
First, the little pieces, called "bits", are magnetic and only snap together when they are facing the right polarity. This is a HUGE HUGE benefit when you're working with a group!!! You never have to worry about the kids "snapping" the pieces together the wrong way and getting stalled on their projects because they didn't do it right.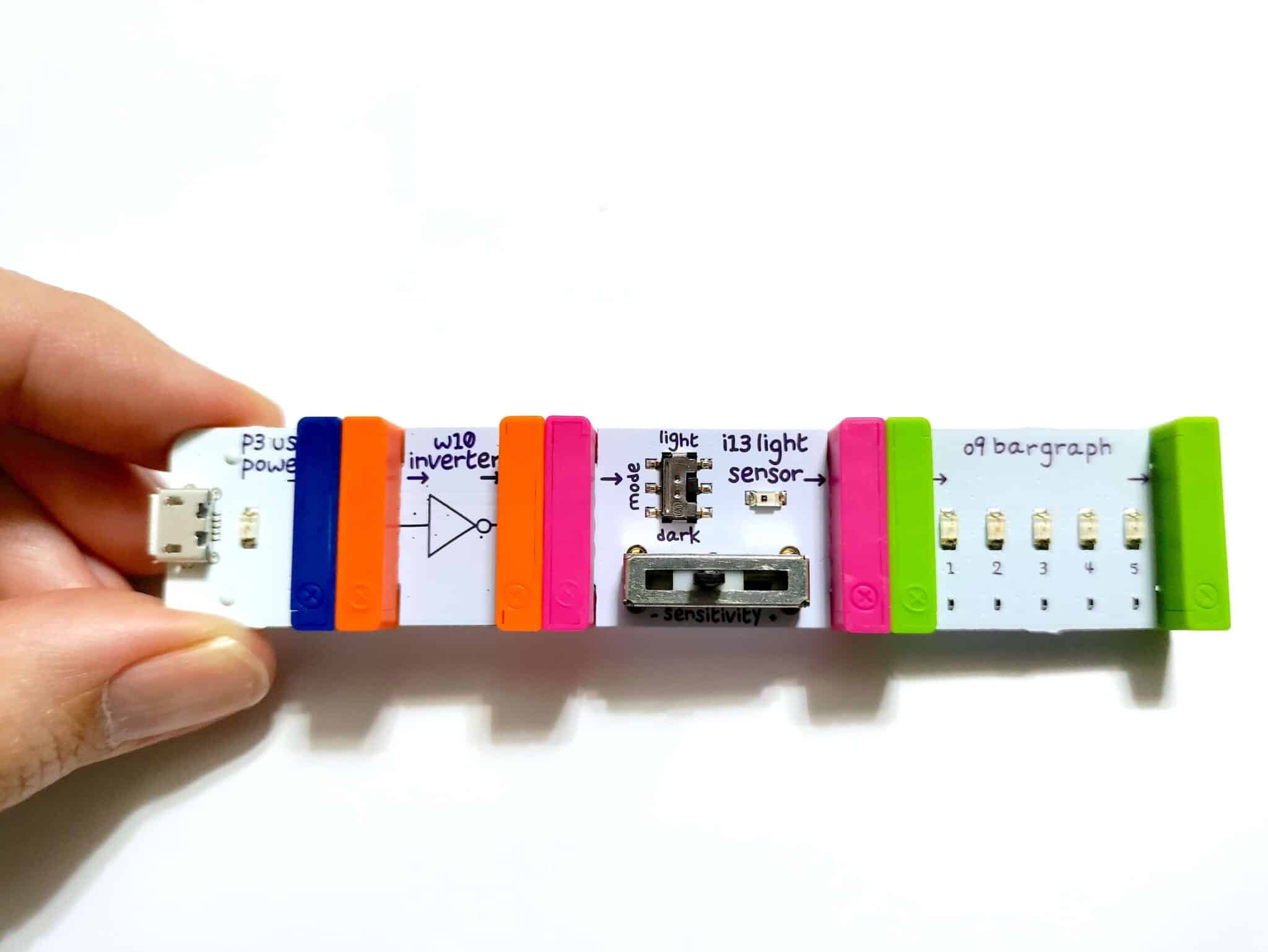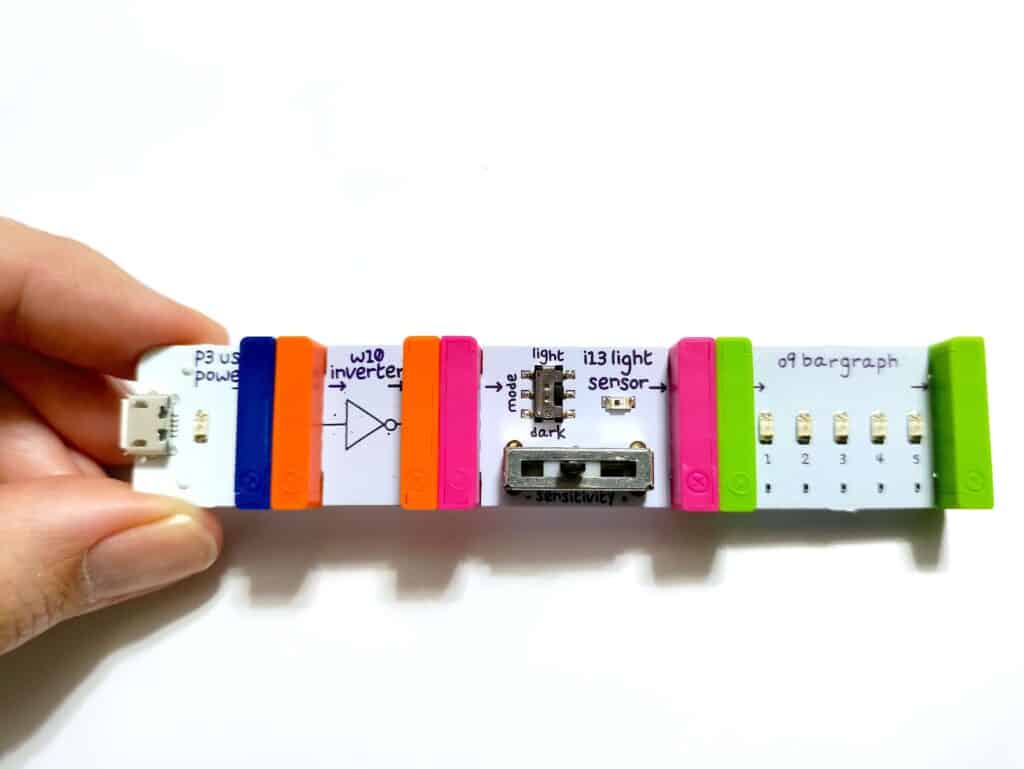 Second, the "bits" are color coded so you know the bits specific function such as input/output, lights, sensors, etc. There's an illustrated guide that breaks down these sections in the included booklet.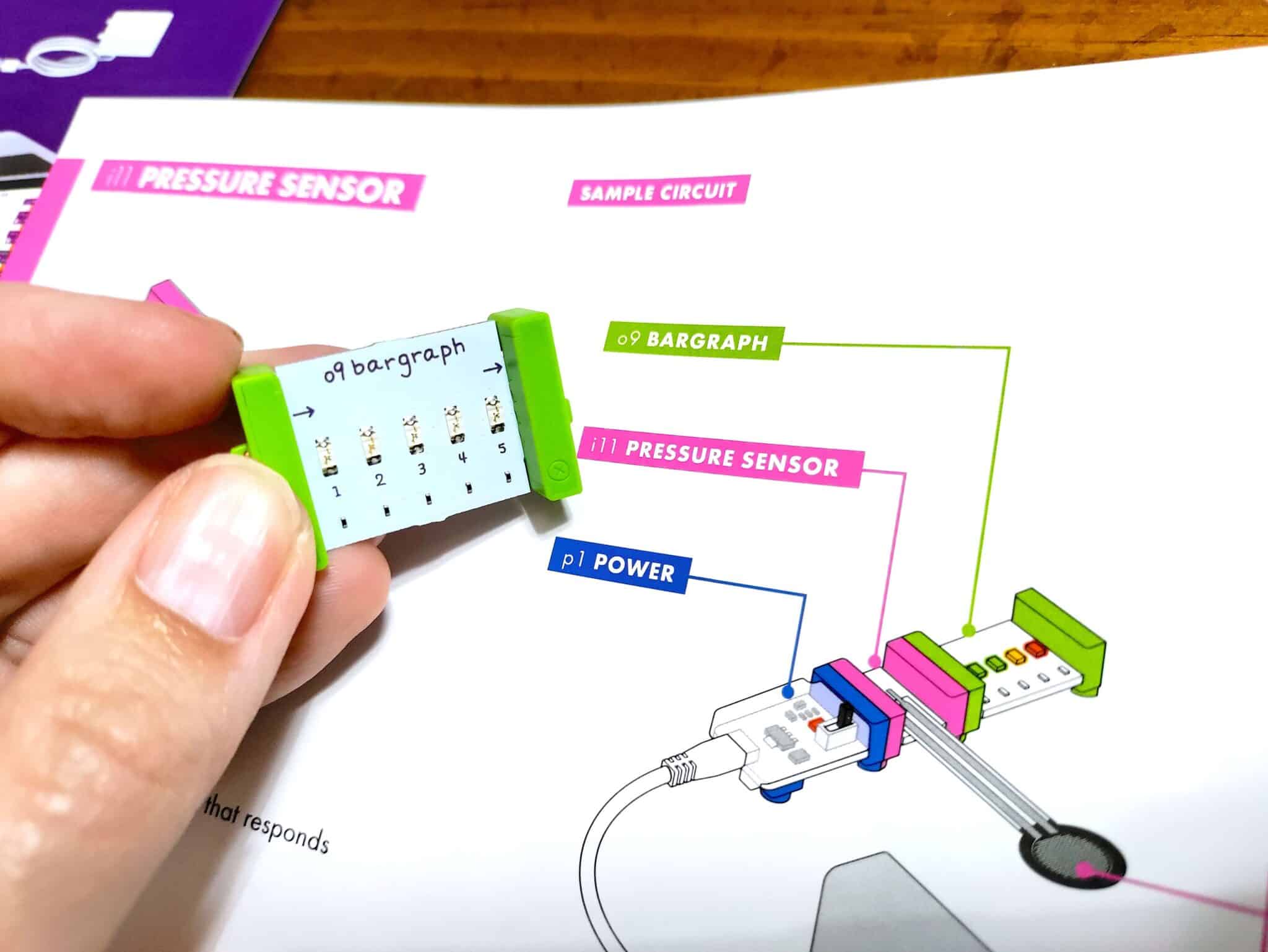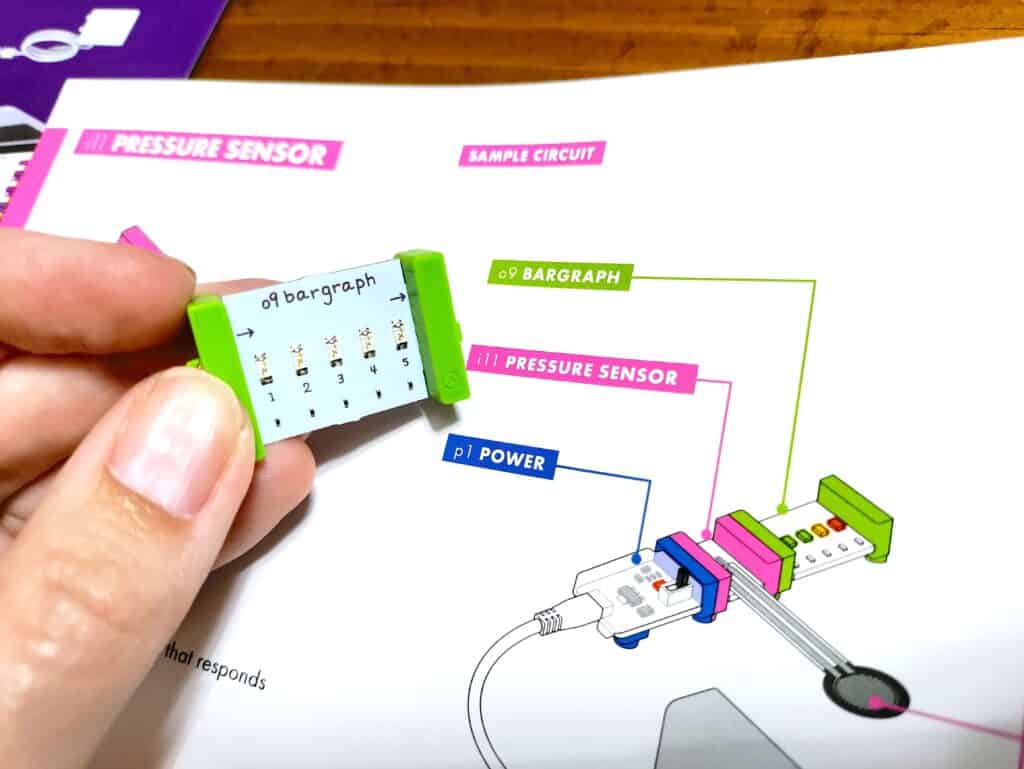 Third, there are actually arrows on the pieces for the kids to be able to follow the pattern of how the bit should be placed and in what direction. Another "no fail" way to make sure the kids have all of their circuits pointed in the right direction.
This also does a great job at paving the way for kids to begin monitoring details closely for their projects.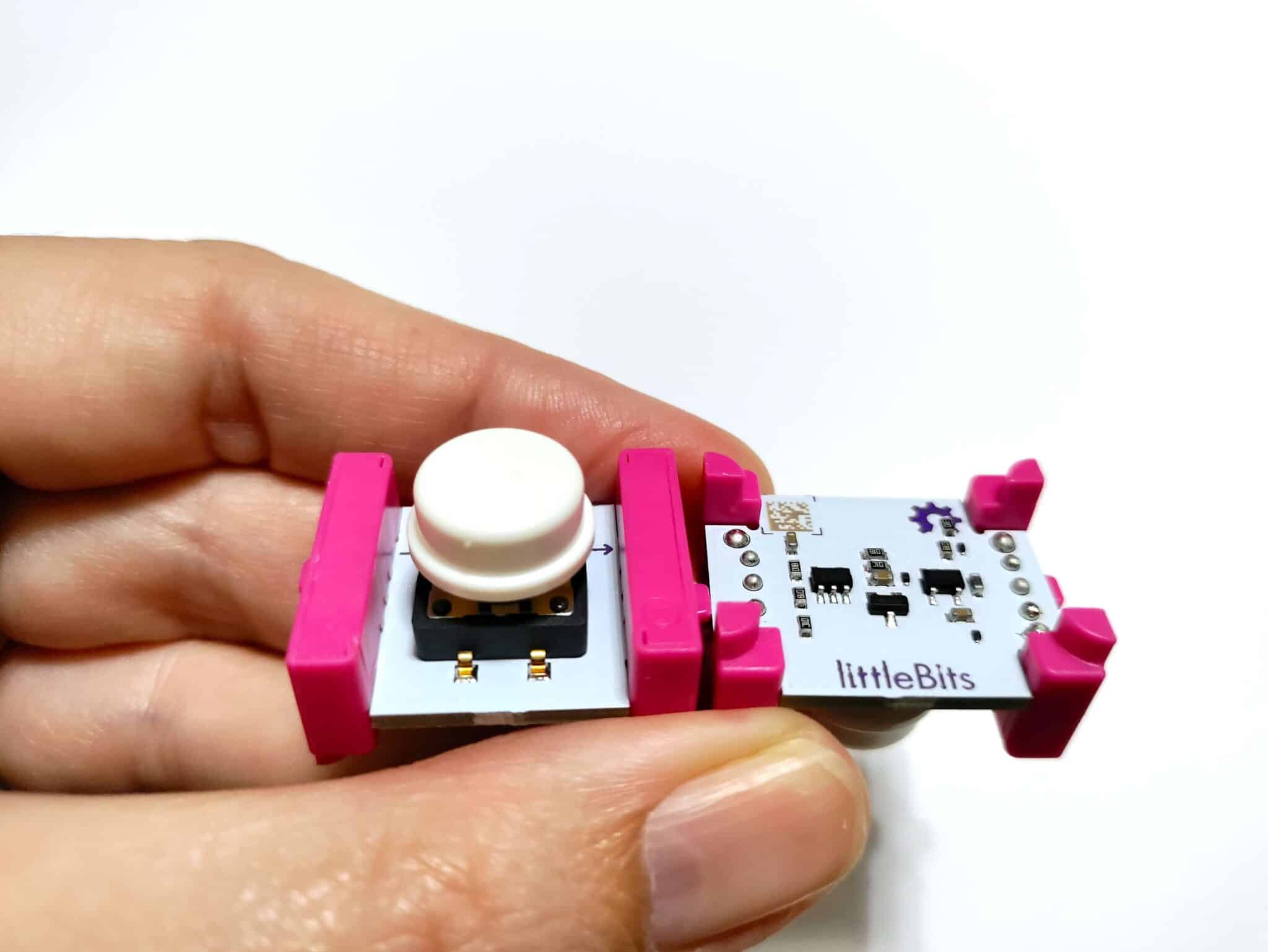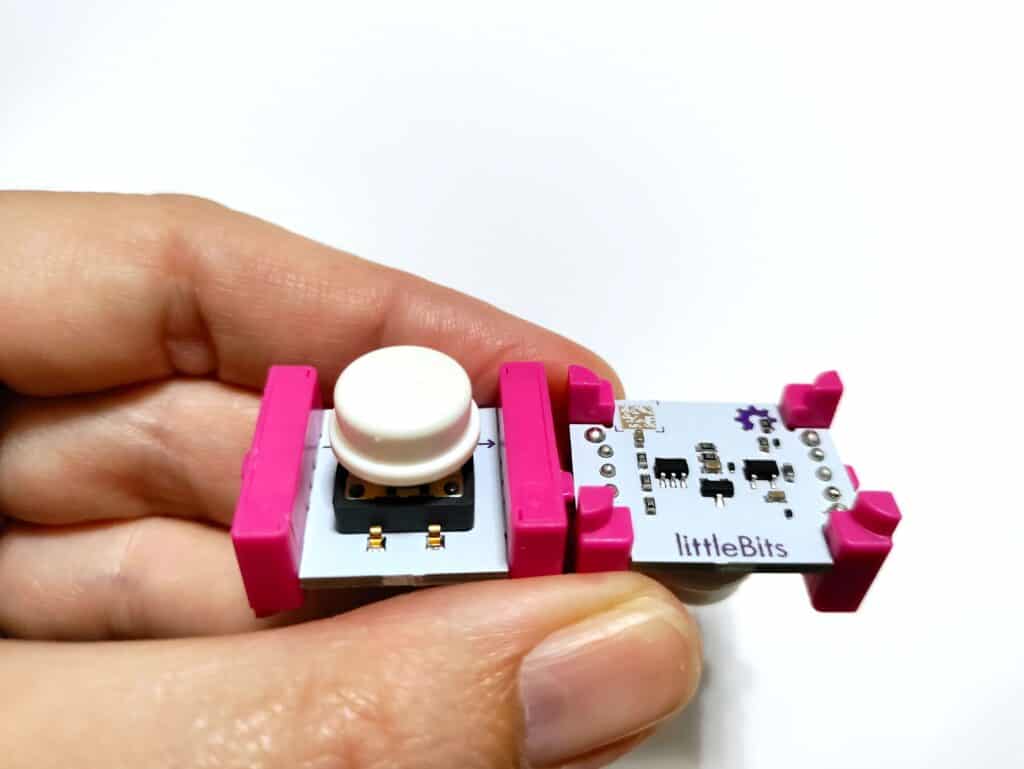 Lastly, if all of that weren't good enough, the "top" and the "bottom" of the bit look different, so you can teach the kids that the "legs" to each bit always sit on the table! The littleBits Steam+ literally has fail-safe methods built in that help guide kids (and groups!) to position the bits correctly.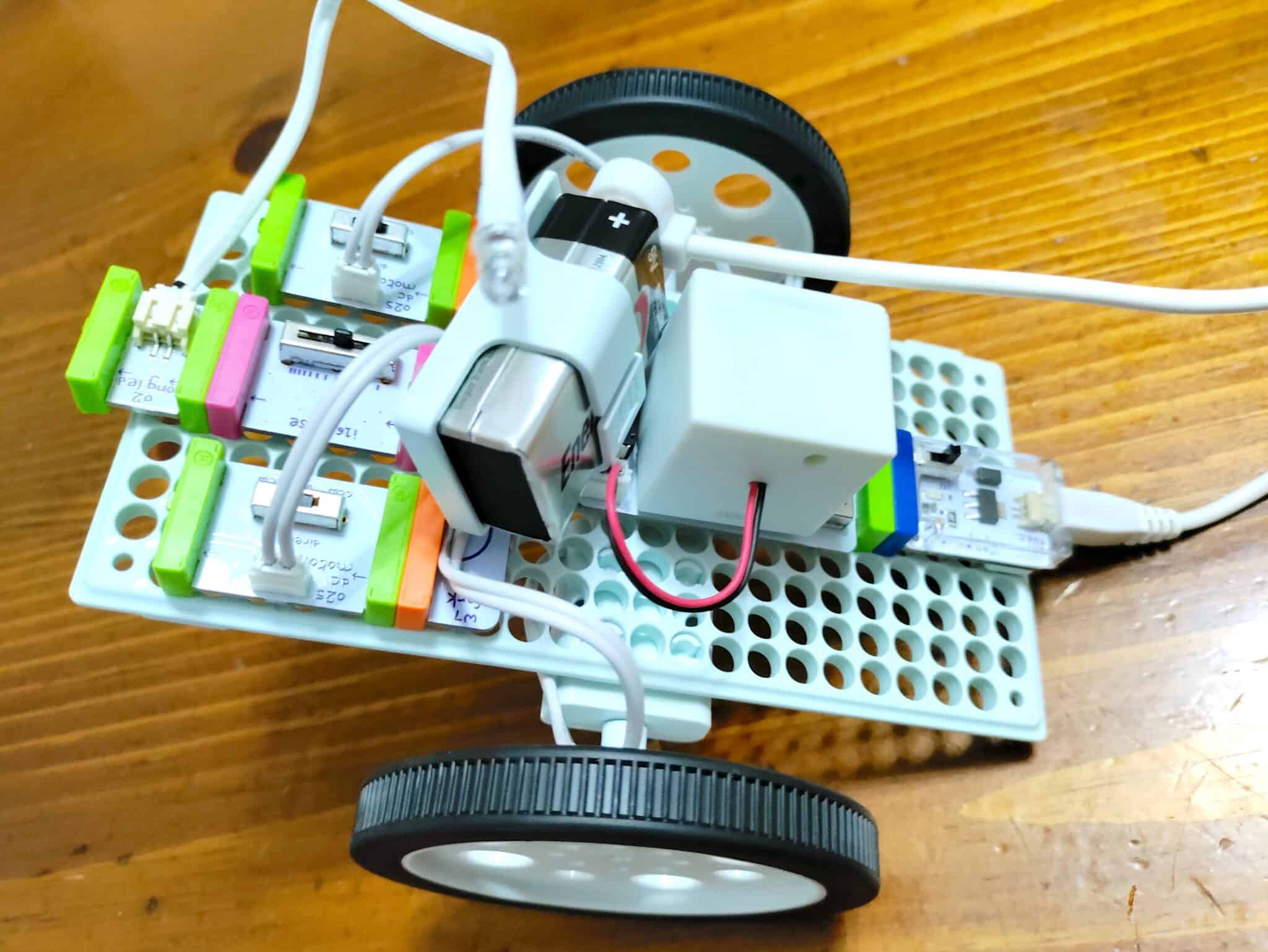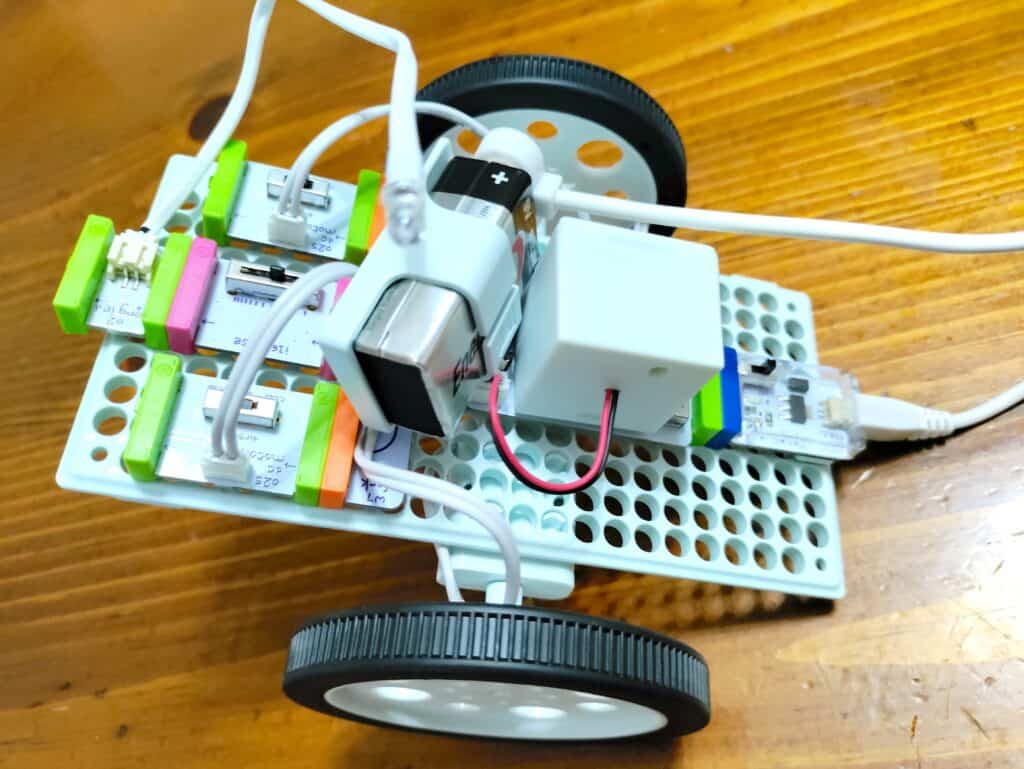 littleBitsFuse app & Lessons:
There are two options for learning and activities here:
littleBitsFuse app:
The STEAM+ kit is compatible with the littleBitsFuse app for smartphones and the littleBits Fuse app website. Essentially the app real is just a library for new invention ideas that you can building using your bits.
littleBitsFuse Website:
The littleBits Fuse app website is great because you do not need to sign up for an account to use it! AND it's both compatible with a drag and drop block coding program (like Blockly) AND it also accepts Java-Script text for students that have branched out to other areas of computer science past blocks.
You can use the drag and drop program to create conditionals, loops, functions and even build it in the virtual circuit builder to see what you can build even if you don't have enough "bits" to create the project!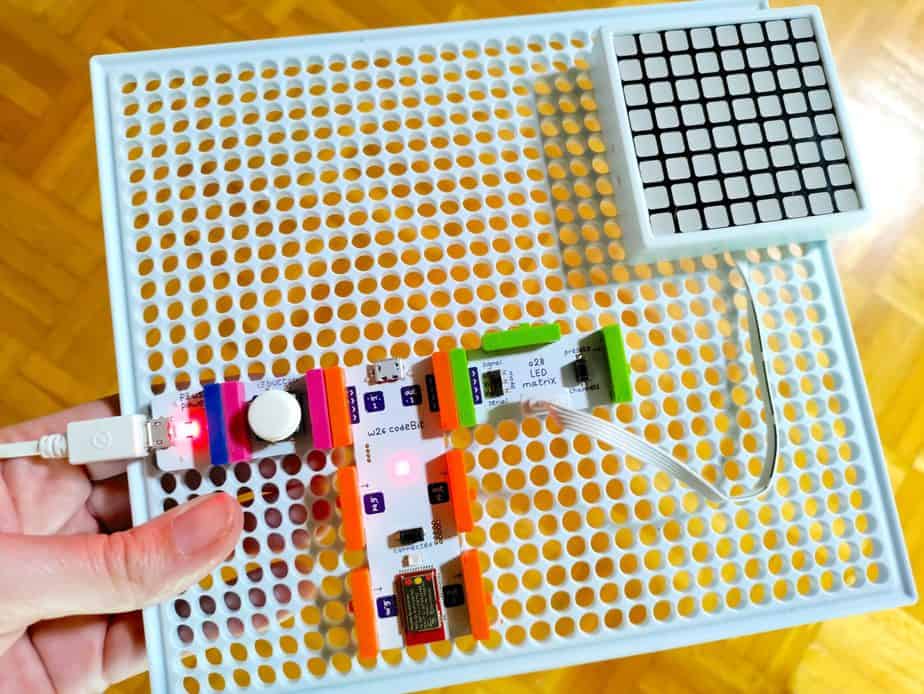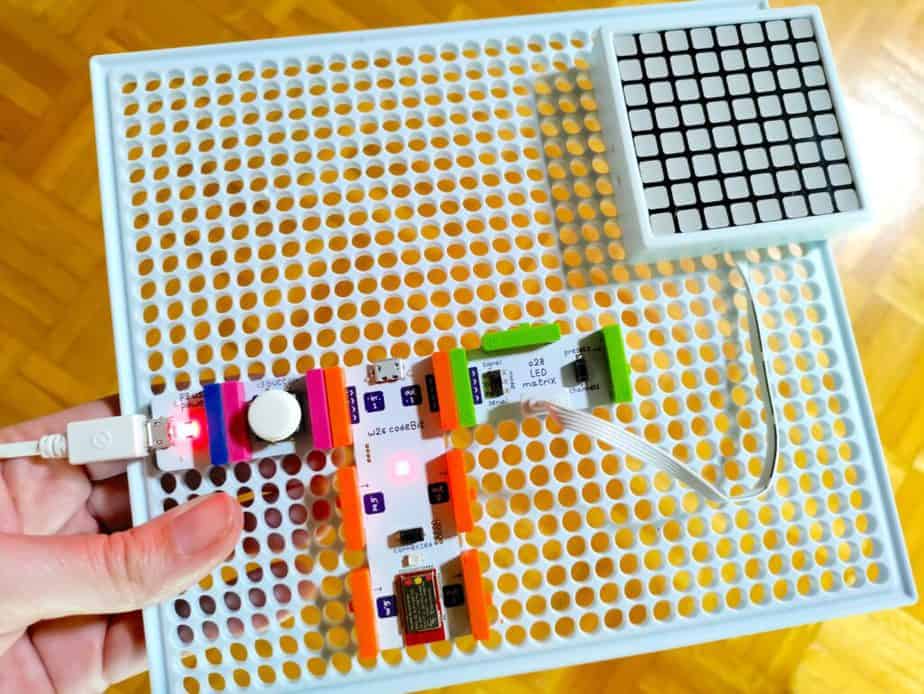 Bluetooth Capability:
Create your project in the littleBitsFuse website and send it via Bluetooth to your project that you've built! It's EASY to get started and requires virtually NO prep! There is no need to sign up for anything and no passwords or special instructions are needed. Simply plug in the dongle to your computer and you're ready to go!
The littleBits STEAM+ kit comes with 40+ standard aligned lessons for use in the classroom and the inventions you can create are limitless. The manual (and app) have great invention ideas with instructions on how to build them, but the real magic comes when kids are engaged and bring their own ideas to life!
I also love that this is essentially a screen-less STEM activity BUT that it can also expand into coding skills!
Create inventive projects like:
Self Driving Vehicle

Backpack Alarm

Arcade

Space Communicator

Art Machine

Throwing Arm

and anything else you can dream up!
---
Additional Resources & Tips for Funding your STEM Club:
Sphero has put together a great guide for resources to receive funding for STEM clubs and technology centers. You can read the full guide here.
Federal Grants:
Other Grants:
Local Businesses & Organizations (Target, Walmart, etc)
Crowdfunding (DonorsChoose, ClassWish, Adopt-A-Classroom, PledgeCents, etc)