Spider-Man Far From Home Cast + Movie Review & Science Experiments
This post may contain affiliate links, view our disclosure policy for details.
As you guys know I have quite a span of age ranges in our house from preschool to middle school! Sometimes that means finding ways to cross connect interests from one age group into another age group! My older boys have really been into their favorite Marvel movies this year and even I wanted to see the new Spider-Man Far From Home movie!
The trailers looked fantastic when I first saw them and the movie did not disappoint! There are NO SPOILERS in this post just in case you haven't seen it yet!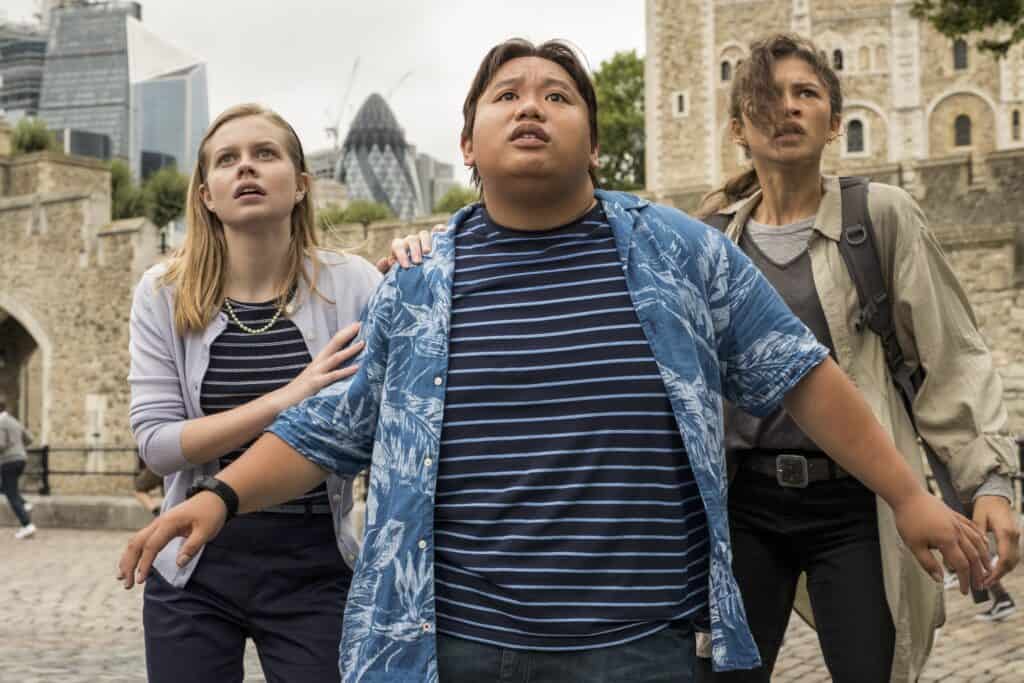 The REALLY cool thing about this awesome new Marvel Studios movie by Sony Pictures is that not only do they have free printable science activity cards below (which are pretty epic for your older kids / teens) BUT in the bonus materials of the Bluray + DVD they also have teacher travel tips for visiting the European continent! How cool is that?! What we really love about the bonus features is that it lets you take a peek into some of the technology and stunts used to create movies like this.
Basic Film Synopsis:
Tom Holland (aka – Spider-Man aka – Peter Parker) comes back in Far From Home as the next chapter after Spider-Man: Homecoming. Our favorite hero decides to join his best friends – Ned, MJ, and the rest of the gang – on a vacation to Europe. However, Peter agrees to help Nick Fury uncover the mystery of several elemental creature attacks. Spider-Man and Mysterio join forces to fight the havoc unleashed across Europe – but all is not as it seems.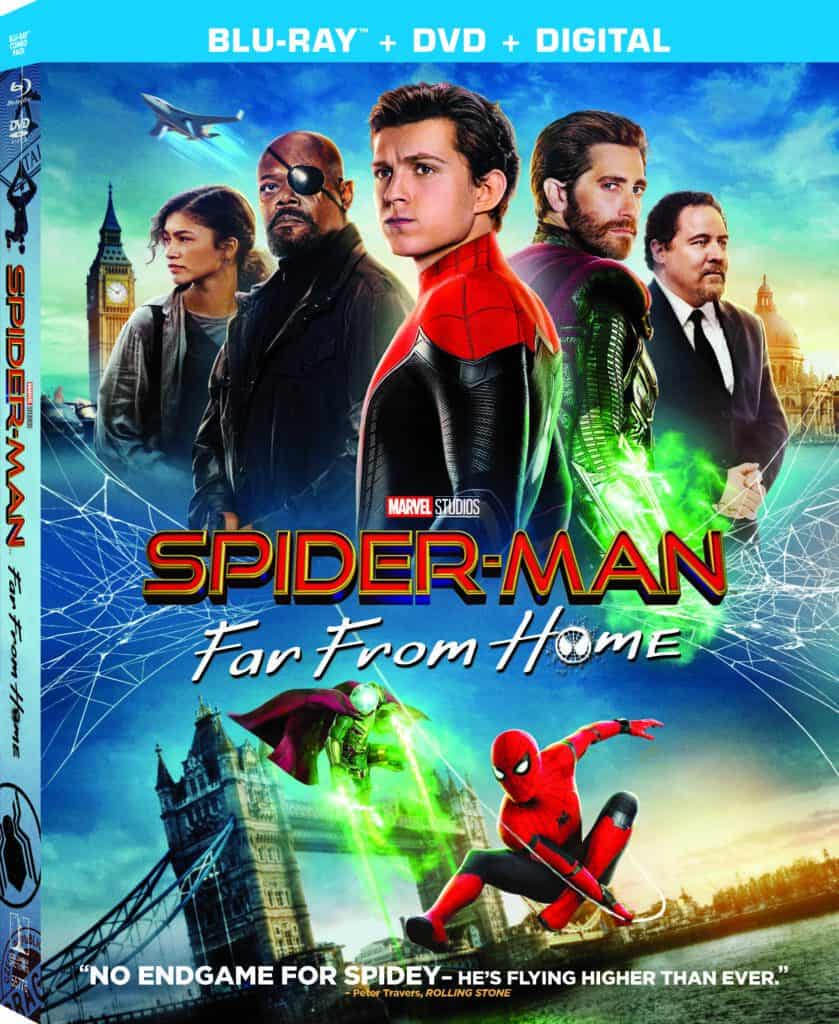 Below is a little bit about the new movie AND some fun spider themed activity ideas for the younger kids in your household!
How long is the Spider-Man Far from Home movie?
The movie itself runs about 129 minutes but also comes with OVER AN HOUR of special features!
Why is Spider-Man Far from Home PG 13?
Based on the MPAA Spider-Man: Far From Home is rated PG-13 for sci-fi action violence, some language and brief suggestive comments.
How old is Peter Parker in Spider-Man Far from Home?
Peter Parker goes back in time in Far From Home as his 16 year old self. True to a typical teenage attitude, Peter Parker decides he wants to leave hit heroic antics behind for a few weeks to join his best friends on a European vacation. That of course doesn't last long as you know and we soon experience the attack of the Water Elemental! The world has a new threat and Spider-Man is up to the challenge!
Spider-Man Far from Home Cast and Crew:
Director: Jon Watts
Executive Producers: Louis D'Esposito, Victoria Alonso, Thomas M. Hammel, Eric Hauserman Carroll, Rachel O'Connor, the late Stan Lee, Avi Arad, Matt Tolmach
Producers: Kevin Feige, Amy Pascal
Screenplay By: Chris McKenna & Erik Sommers
Cast: Tom Holland, Samuel L. Jackson, Zendaya, Cobie Smulders, Jon Favreau, JB Smoove, Jacob Batalon, Martin Starr, Tony Revolori, with Marisa Tomei and Jake Gyllenhaal
Special Features – Spider-Man Far From Home Suit:
If you watch the film pay attention to the scene in the Netherlands where you see fields of tulips. Now let your brain compute that this is a digitally created field of tulips with TWO MILLION tulips featured. The technology and time needed to detail even some of the simplest scenes is absolutely astounding!
Special Features – Spider-Man Movie Gag Reel:
The holographic techniques when Spider-Man is meeting Mysterio is off the charts. The visual effects are incredible and really capture my boys' interest! It's not just technical! There is SO MUCH that goes into the film industry that moves beyond entertainment.
Special Features – the NEW Aunt May:
Spider-Man Fun Facts:
The film crew used movies like the Matrix and even Indiana Jones to inspire their design & animations for this film!
There are 3 different Spider-Man suits featured in this movie!
Spider-Man Science Activity Cards:
Just click the image below to download FREE Science Activity Cards!! You'll find experiments for Levitation, Bending Light AND Square Bubbles!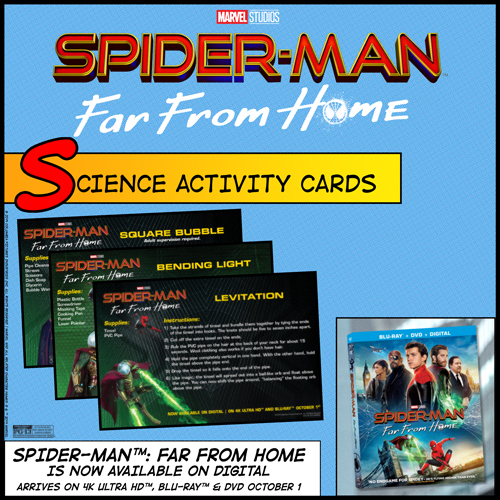 My favorite scene? The scene where Spider-Man is INSIDE the snow globe – it's CRAZY realistic looking!
Spider Sensory Bin Activity:
Spider-Man Far From Home Bonus Materials:
As you can see below there are TONS of bonus materials in the new release!!! My boys are at the age where they LIVE for bonus materials on blu-rays & DVDs so that they can see more "behind the scenes" things that you don't see in the movie!
New Original Short, Peter's To – Do – List: Peter has a few errands to run before he can leave on his class trip.
Teachers' Travel Tips: Mr. Harrington & Mr. Dell present a few tips on how to traverse the European continent
Stepping Up: Explore how 

Spider

–

Man

 was introduced in the MCU, the ways Tom Holland transformed the character of Peter Parker, and what the future holds for 

Spider

–

Man

Suit Up: The suit doesn't make the hero – but it does play a big role in who they are and who they can become. This piece examines all of Peter's different suits in the movie, and with behind the scenes footage, we see why some suits are better than others
Far, FAR, Far from Home: The film's illustrious locations serve story points and establish tone, but they're also amazing to travel to! Hear from the cast on their experiences filming on-location
It Takes Two: A special look at the chemistry between Jon Watts and Tom Holland
Fury & Hill: MCU stalwarts Cobie Smulders and Samuel L. Jackson are back as Agent Maria Hill & Nick Fury
The Ginter-Riva Effect: A look at the villain sub-plot and how William Ginter-Riva ties 

Spider

–

Man

: Far From Home all the way back to the beginning of the MCU
Thank You, Mrs. Parker: A look at Marisa Tomei's reimagining of Aunt May, from Homecoming to Far From Home
The Brother's Trust: A quick look into some of the amazing work Tom Holland and his brothers have done through their charity, The Brothers Trust
The Jump Off: Interviews with the cast & crew take us through all of the amazing stunts of Far From Home
Now You See Me: We examine the evolution of Mysterio and why Jake Gyllenhaal was the perfect fit for the role
Stealthy Easter Eggs: Allow E.D.I.T.H. to reveal some of the hidden Easter Eggs you may have missed
Select Scene Pre – Vis
Gag Reel & Out takes
Never-Before-Seen Alternate & Extended Scenes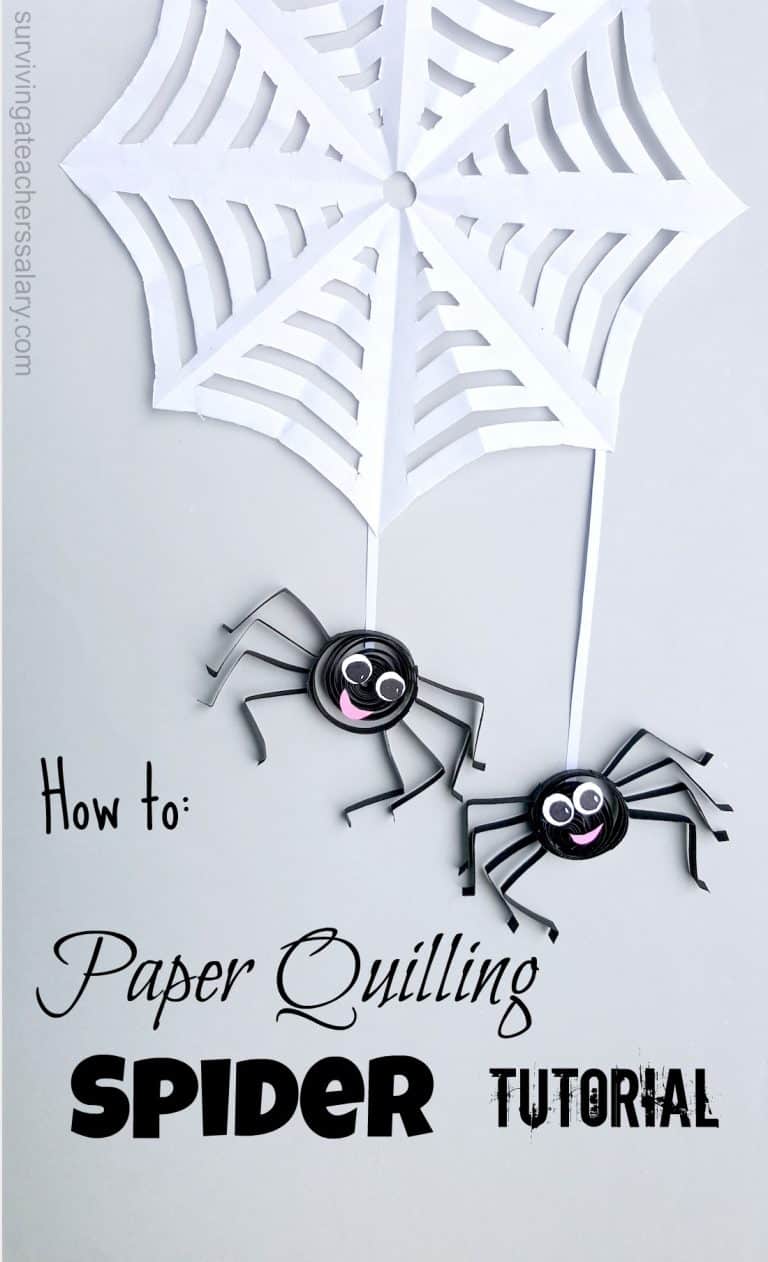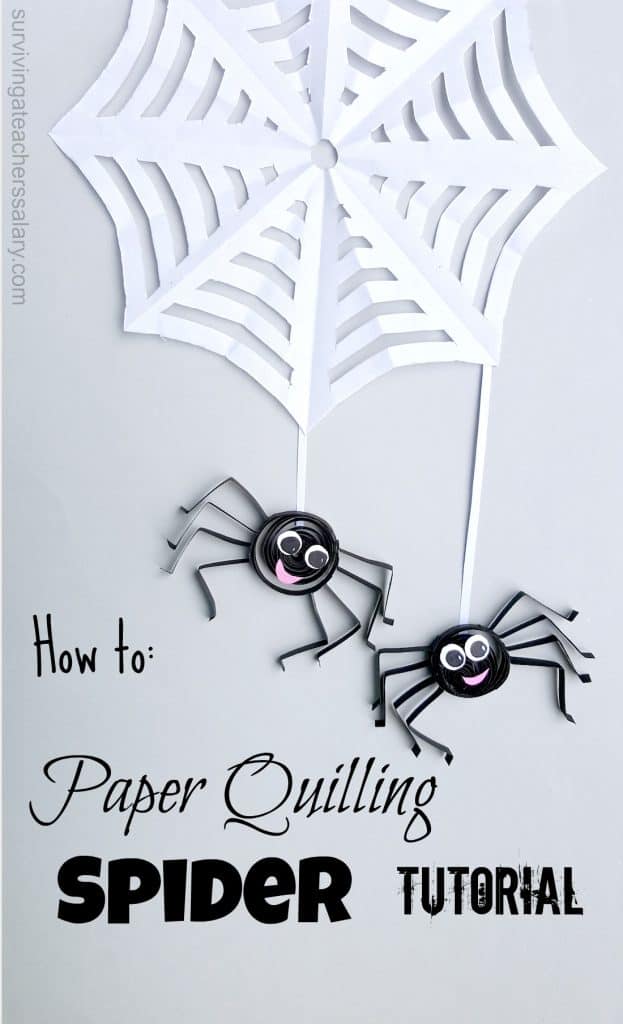 Try your hand at paper quilling a spider here!