UPDATE on Our Experience with the Zubie Service
This post may contain affiliate links, view our disclosure policy for details.
This post brought to you by Zubie. All opinions are 100% mine.
You may remember our post last month called "What is Zubie and Why We Want It"….you may also remember that just a few weeks later we found ourselves in the unfortunate situation of needing a new car while we were on vacation and stuck out of state until we purchased one. And what do you think was waiting for us when we made it back into town? Our Zubie! (Too bad we didn't have it before our car broke down!) I know many of you were VERY interested in Zubie so I wanted to give you a quick update although we've only been using it for a few weeks.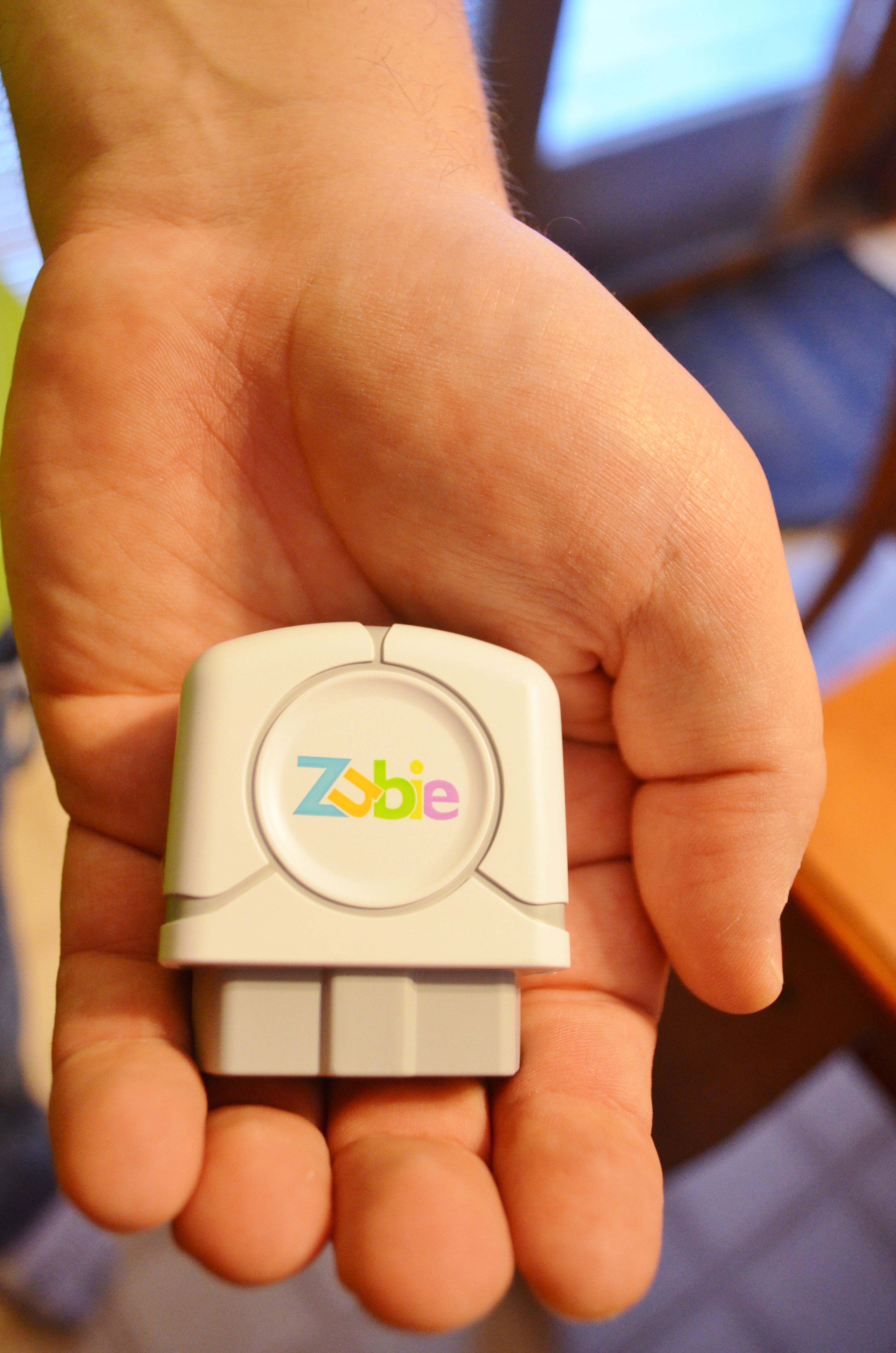 As you can see the Zubie "key" is pretty small. It plugged right into our car and I immediately got set up with the free Zubie app. (works on iOS 4+ and Android 2.3+) In fact my husband and I both put the app on our phone under the same account so we could coordinate everything. WOW – the app has a LOT to offer with the Zubie service! Where do I begin?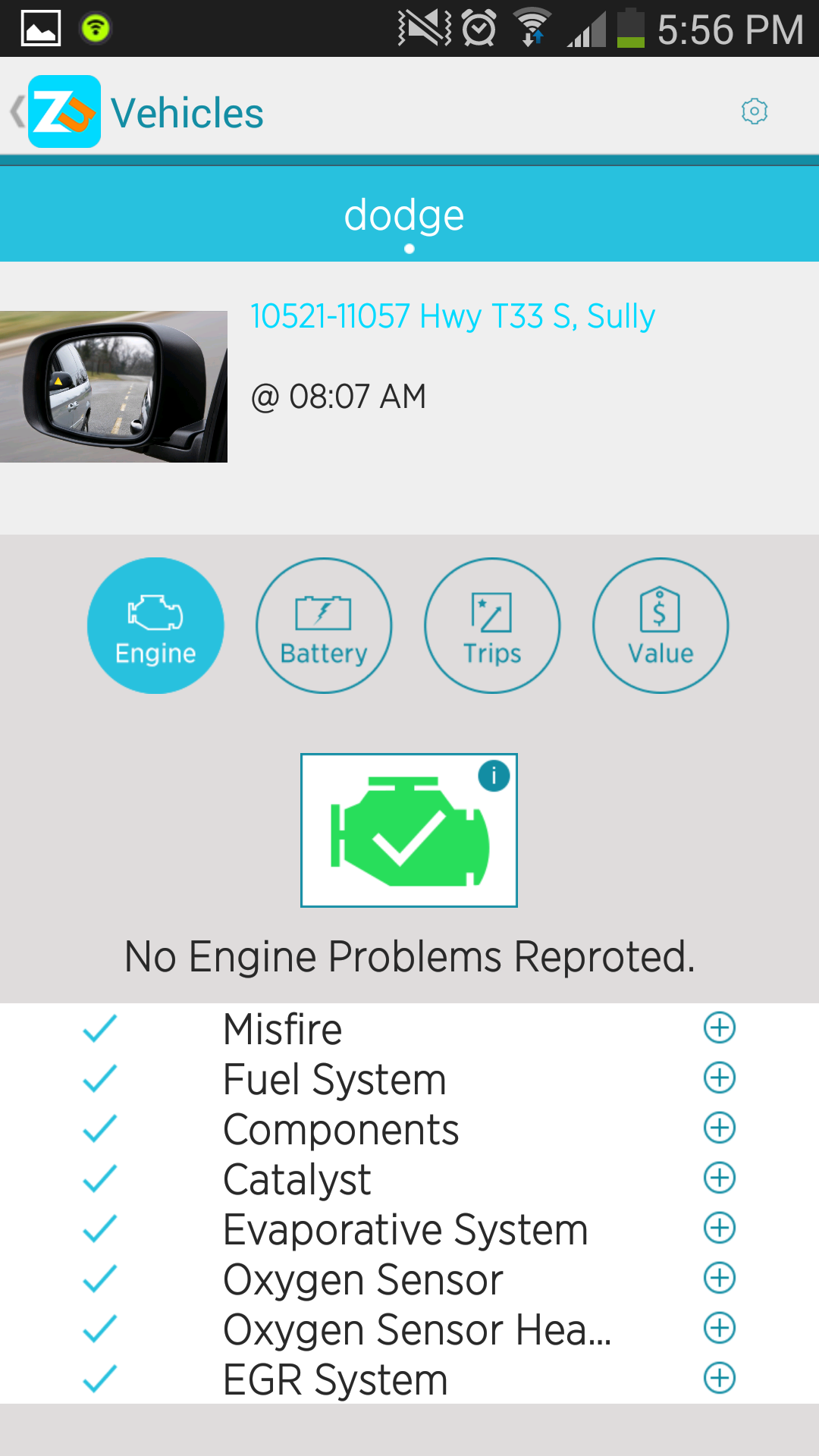 The first reason we were initially interested in Zubie was because the Zubie key and app monitor and alert you to car problems. Things like low batteries and engine code issues (when a light comes on your dashboard!). It also gives you an estimated cost of repair for the problem and monitors hard braking, speed, sudden acceleration, location and much more. YES I DID just say location! Which means if your kids think they are sneaking out somewhere you can actually see not only on a map their current location but you can also see a list of what times and where the vehicle has been!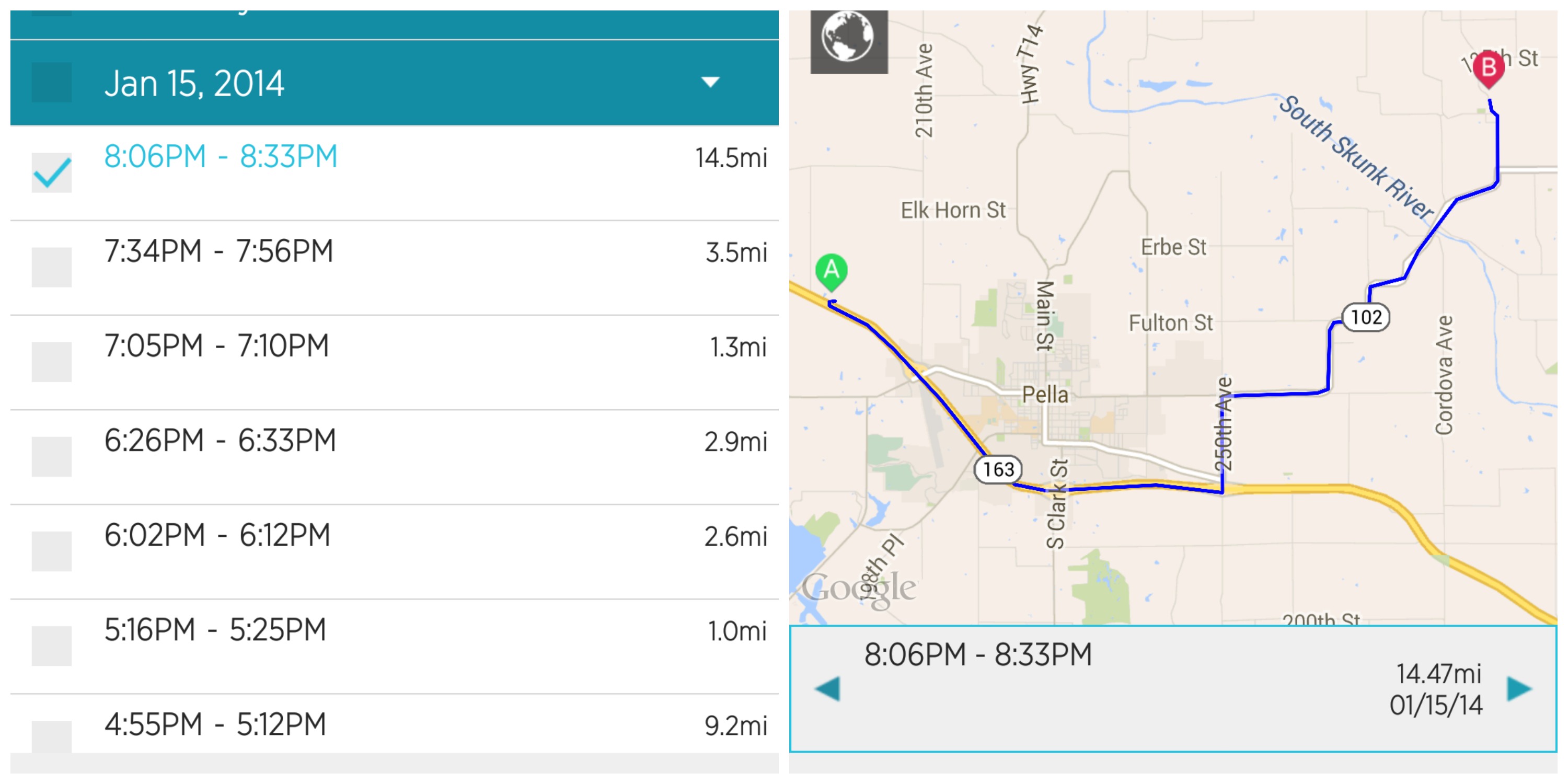 Trust me – if I had a teenage driver I would 100% buy this for every car we owned no matter what! You can see where the vehicle has travelled by a list, the entire trip by a map, and the times when the car was on and in use! Although I admit, my husband and I joke about it because he can watch me run errands during the day while he's teaching at school!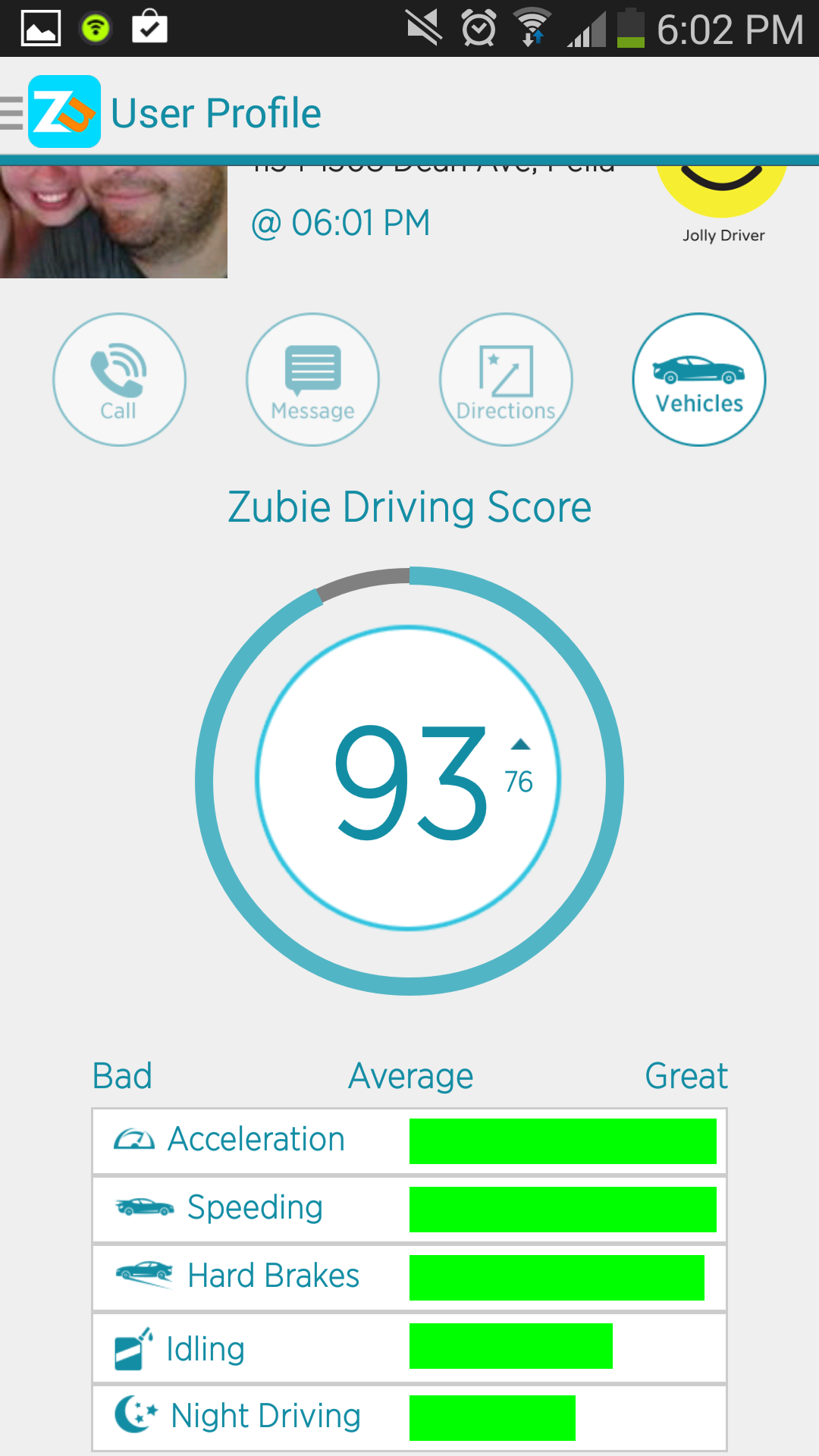 And of course the app not only gives you a driver "grade" but more importantly you can see how well the driver is doing on speed, braking, accelerating, etc. We have NOT used the carpooling part of the app where you can add your trips to your friends and coordinate your locations.
Thankfully since we now have a pretty new car that's just been serviced we haven't had any mechanical issues to trigger our Zubie app. However we still absolutely LOVE the service. In my opinion definitely a must if you have a teenager driver in your house. Definitely worth the cost, especially if you have an older vehicle. Follow Zubie on Facebook and on Twitter here!
Have a Zubie New Year! Order today with code SAVE20JANand SAVE 20% on 1 year of Zubie always-connected car service AND receive a free Zubie Key! A great way to use your Best Buy & Amazon Gift Cards! Offer good through Feb. 28, 2014. Shipping charges apply.