Neat-Oh! ZipBin Dinosaur Collector Toy Box & Playset Review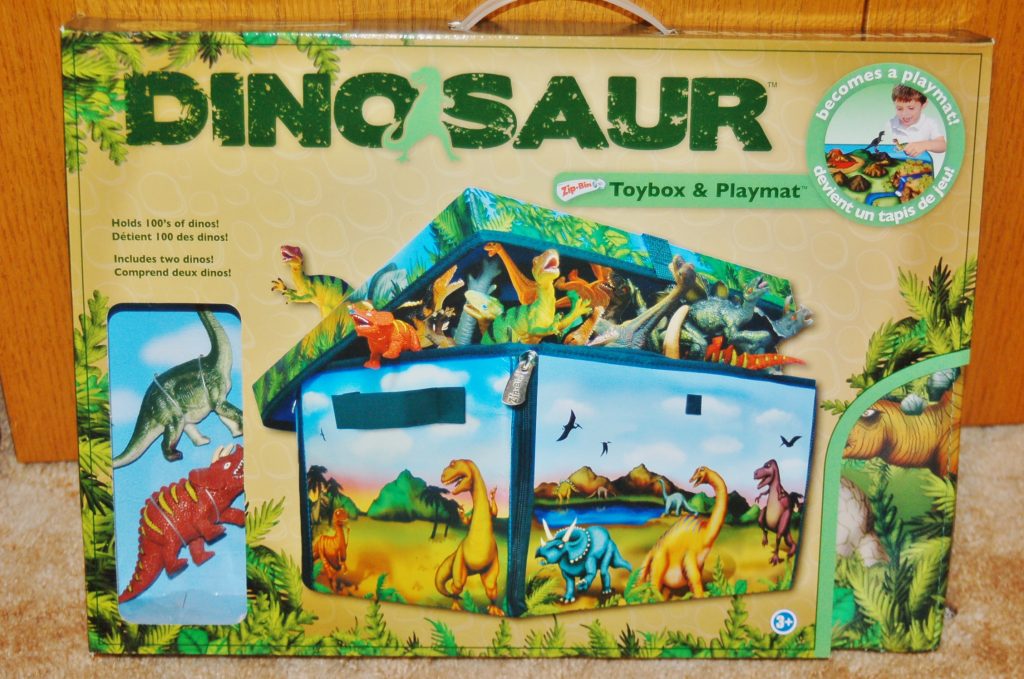 I am a huge fan of Neat-Oh! products and so when I received their Dinosaur ZipBin Toybox & Playmat I couldn't wait to open it! I knew it was one of their most popular items so I was interested to see what all of the buzz was about! I wasn't expecting quite such a colorful box! It's certainly easy to spot in a classroom or closet! There are several things I really like about Neat-Oh! products. One is that they are GOOD quality. You are not paying for something that will far apart in a few days or weeks. Another thing I love is that they are multi-functional!! This Dinosaur storage box is ALSO a playmat which means it's great for on the go too!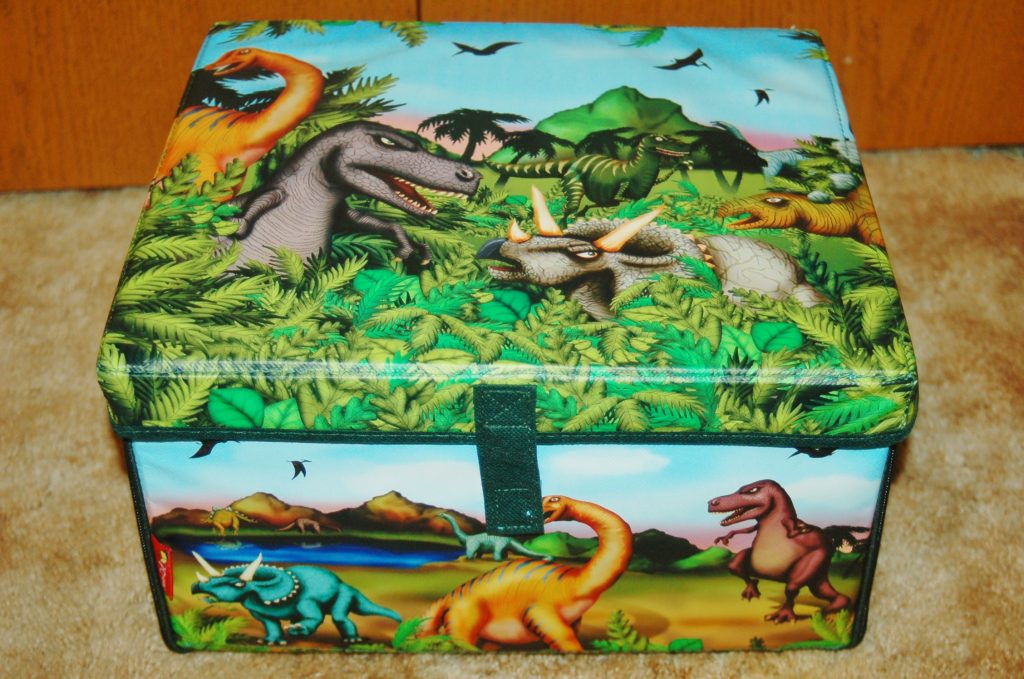 It's a simple storage box with a lid and has velcro straps on two sides to keep the lid down. (a huge plus for me as a mom!!) It's easy for your dinosaur lovers to spot across the room too! The entire box and playmat have a vinyl surface so that if it gets dirty and gross (which if kids are using it you can count on the fact that it will!) you can just take a damp cloth and wipe it off. That sure is a LOT better than the fabric storage drawers that I have that are so gross and stained – I don't know how to clean them and just wiping it down isn't working!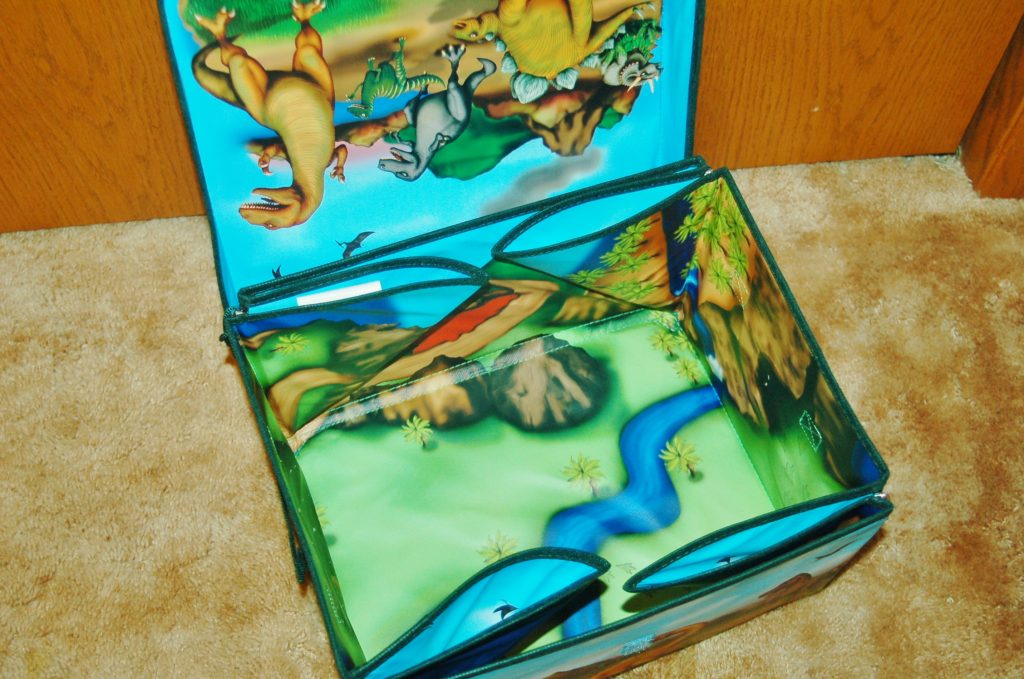 As you can see this will hold a LOT of dinosaurs! The packaging said it holds up to 100! (depending on size of course). It is a really nice large box size!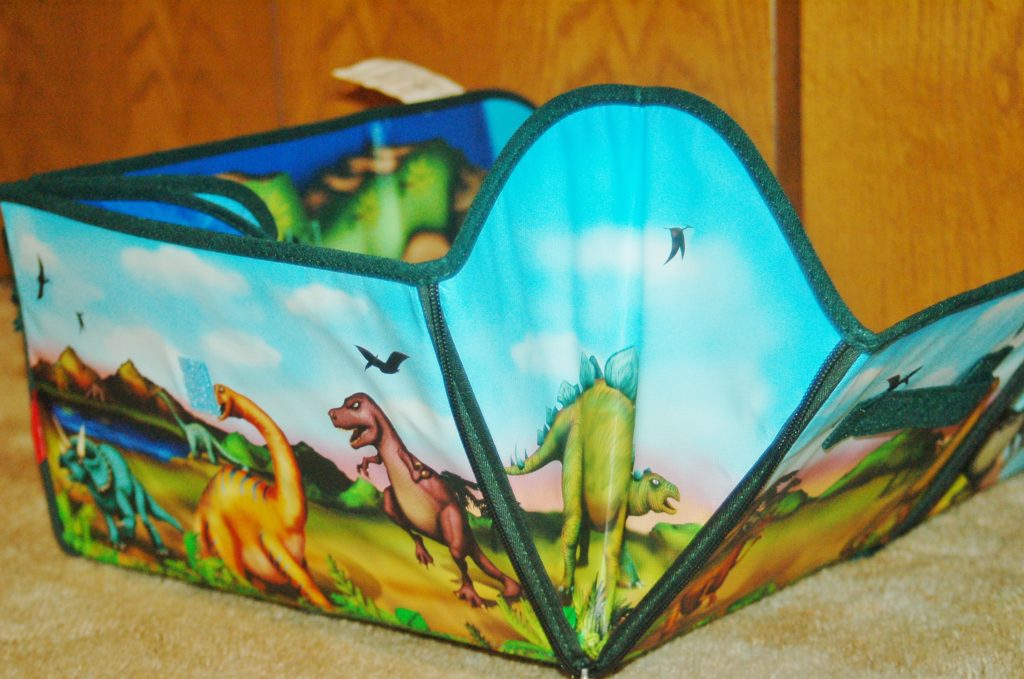 Now here's where this dinosaur box gets even more awesome! The corners have easy zippers to pull down so that your box can turn into a playmat!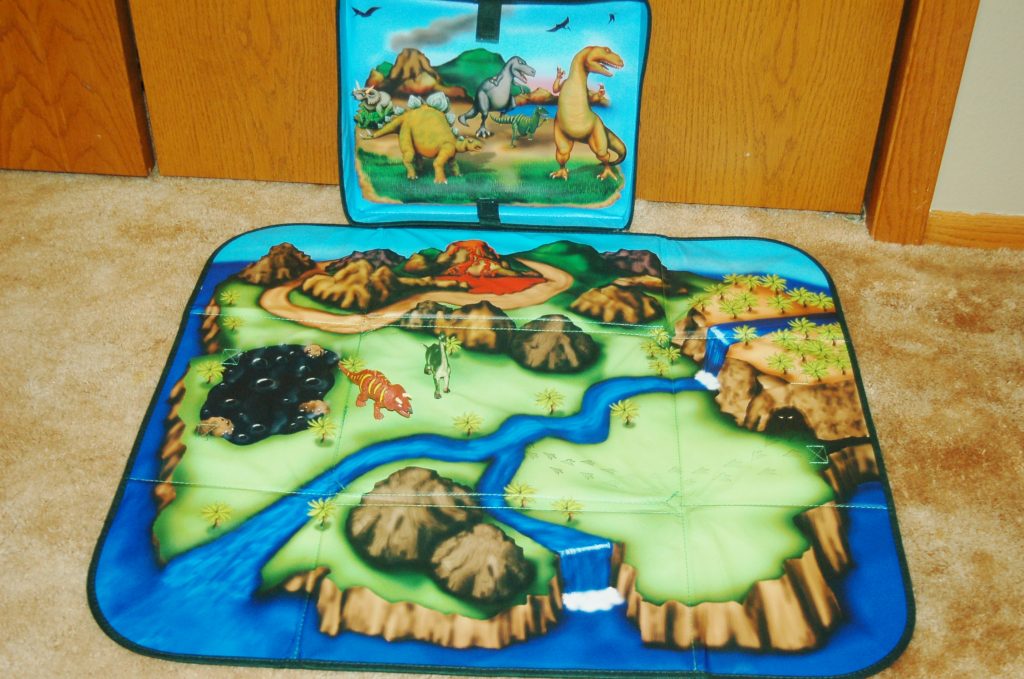 Ta-DA! You can see the 2 dinosaurs that come with the set along with the box zippered out into a flat playmat! How cool is that! I was expecting it to be  complicated and have a difficult time unzippering everything but it was SO easy! Not to mention that every time I unzipped a new corner I saw a new dinosaur which was fun! I would have LOVED this as a kid (yes, I had a dinosaur collection!)!!! Why weren't these things around when I was a kid?  The mat is 29 x 26 inches so it's pretty big! You can see above that it's almost as wide as my large bi-fold closet door.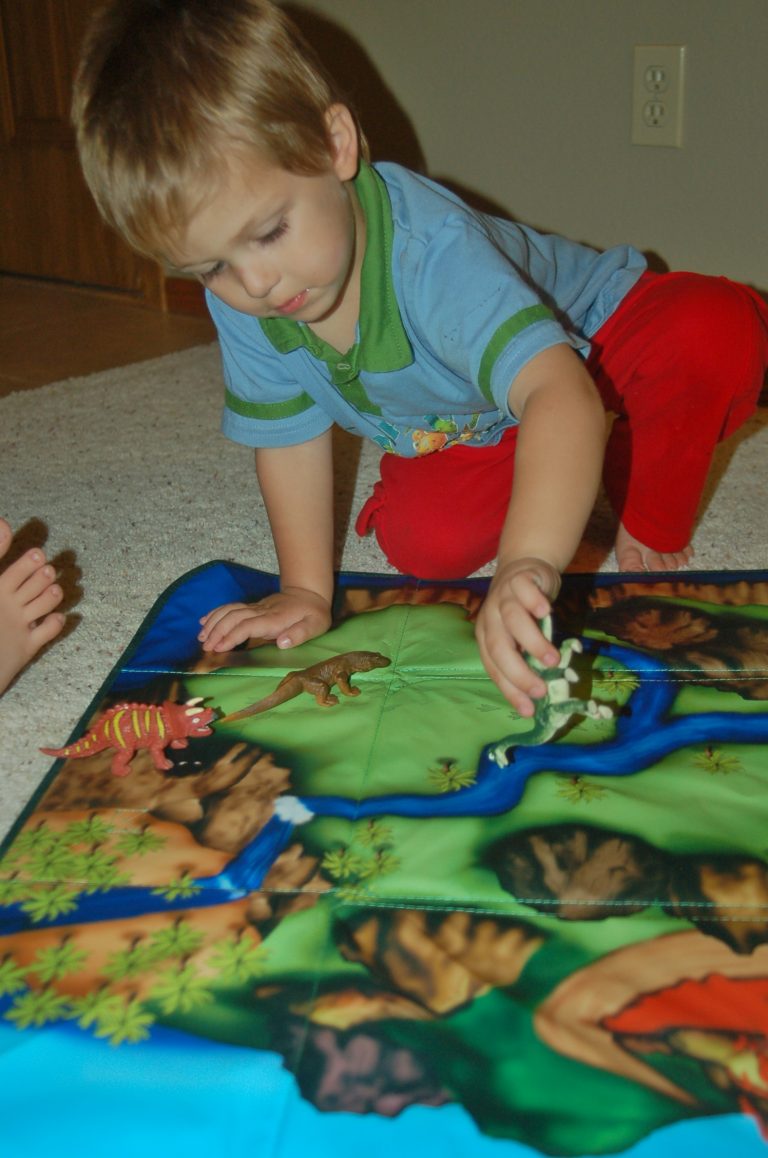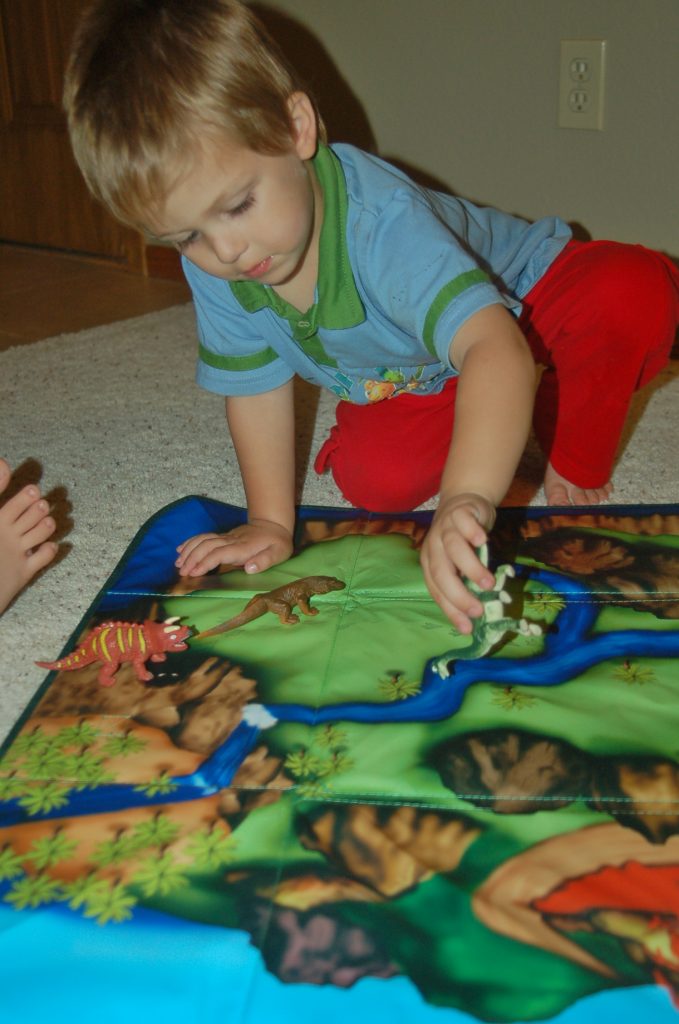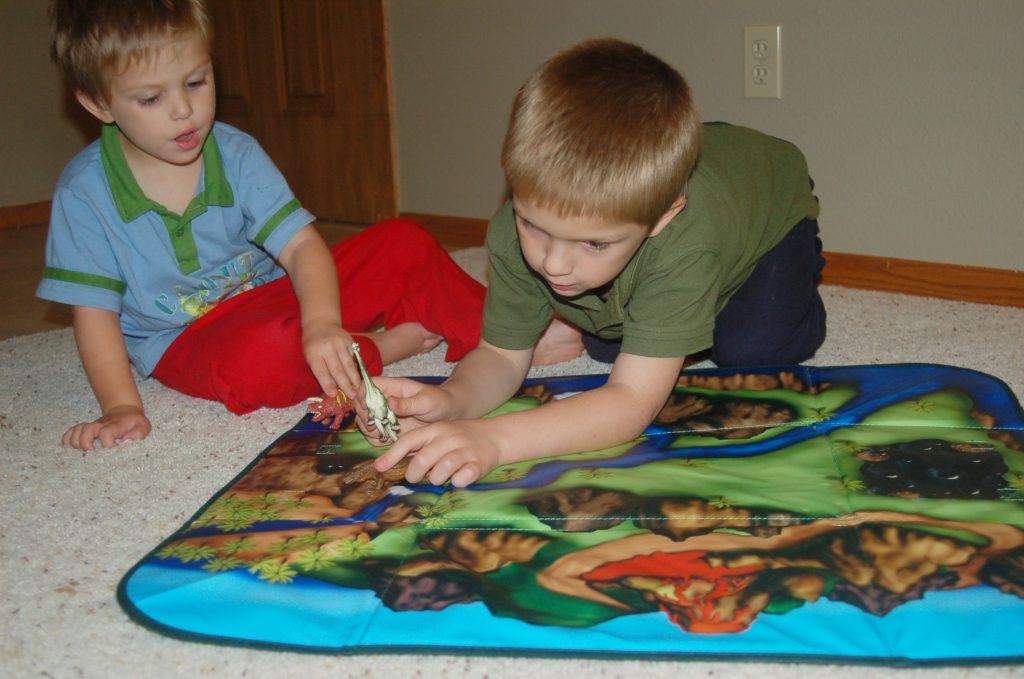 If you can't tell – I loved it! My kids loved it and spotted it right away in my office! It does come with only 2 dinosaurs so if you're planning on buying it make sure you have some other dinosaurs around! You can purchase it directly from Neat-Oh! as well as on Amazon.
Disclosure: I was not compensated for this review. I received the above product to use in order to form my own opinions. All opinions are my own. I Blog with Integrity.