The UN-year: Learning How to Find Yourself Again
This post may contain affiliate links, view our disclosure policy for details.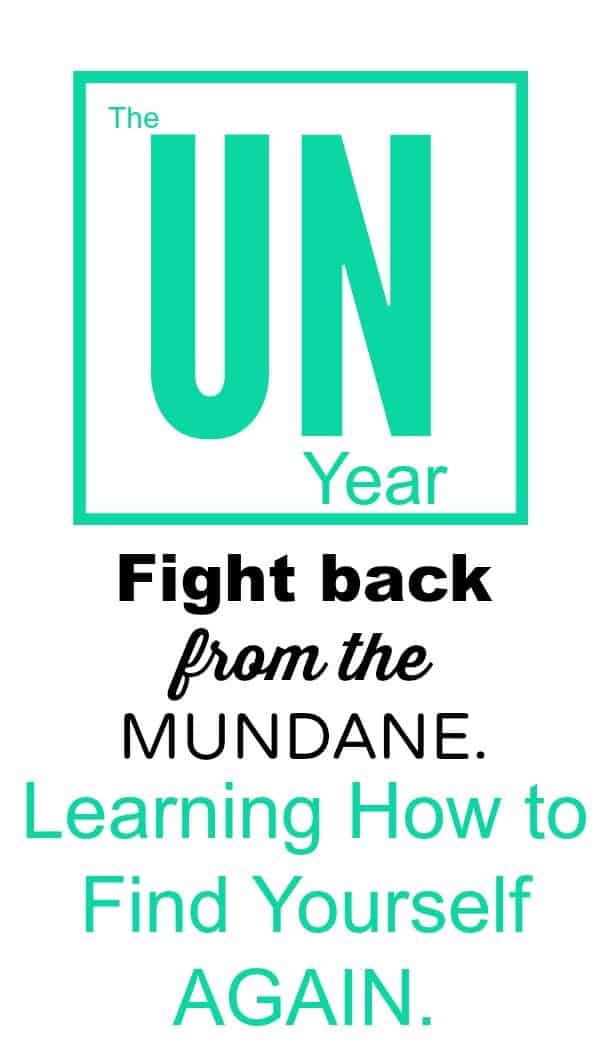 Do you ever wonder what the heck you're doing in life? Don't get me wrong – I'm a mom of three beautiful children and have an amazing husband – but lately I'm just so stuck in the rut of doing the same old thing every day. Taking care of the kids, the house, my work, my husband, etc. I'm giving a LOT but losing myself in the process. I don't want to be one of those countless people that look at themselves when their children are grown and gone and wonder who they are. I'm fighting back NOW!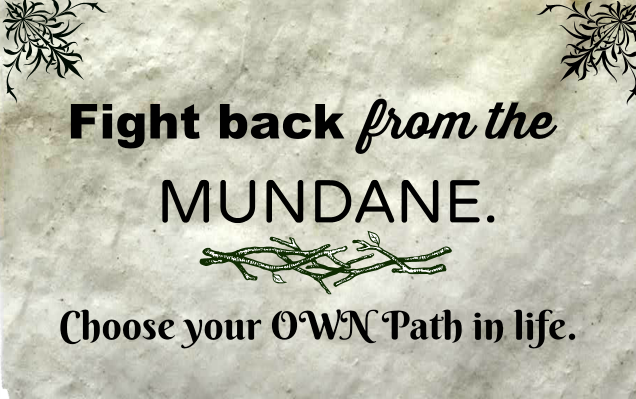 Click to retweet & inspire others!
Last year I stopped volunteering from everything in an effort to pull back and focus on what matters most – my family. And in that process I am fighting back to learn about myself. I'm fighting to learn about what I like to do, what my style is, what I want my kids to remember about their mom and family as they grow up. In 5 years or 10 years as I look back what can I say I accomplished? Not just for my kids or for my family but for ME personally? What can you say about YOUR last 5-10 years?!
Anyone that knows me (and I admit, there are very very few of those but this year that will change!) knows that I hate New Years Resolutions. They seem so trite – why sit down to make a list once a year of what you want to change and then be done with it the next month? Change can happen at ANY time! So this year I've declared it my UN-year. My lifestyle change. I'm learning who I am and fighting back to make every day count.

UN-funk Myself!
If you're a stay at home mom you probably know what I mean! I'm getting tired of the same old routine day in and day out – I need ME back! This year I am trying new things, new foods, new adventures! I'm purposefully going out to meet new people. I just started a crochet class and made myself a scarf last night! I'm designing things to decorate my house with. I'm having fun buying plants to add some greenery in my house. I'm making frequent trips to the thrift store just to get out and see what's out there. Investing a little time in myself in turn invests in my family.
UN-judge Myself!
Maybe it's something that comes with age or maybe I'll be a cranky batty old lady someday but I find as I'm getting older I care WAY less about what people think. I'm tired of living in everyone else's box. This is something I wish I would have learned 10 years ago. (A good book to read on this is When Helping Others is Hurting You.) Trying to make people happy is a great thing – but it can also harm you if taken too far. I'm also finding, at least where we live right now, people are SO judgy (not a word I know – stop judging! Hah just kidding!). Because of our position in society where we live right now we are so bound by the standards and beliefs of those around us. Our family beliefs and desires are so restricted at times it is suffocating. I do NOT want my children to grow up like that. I want them to be happy, be respectful, but not let people walk over them. I want to teach them to be strong, be confident in who they are, and to understand that people should respect each other – not just respect someone when they fall in line with your way of thinking.
UN-leash My Dreams!
I left the corporate work force and started staying home with my kids 9 years ago. I slowly started letting myself slip away – and this year I'm fighting back! I left my dream job to follow my husband's dream of teaching. And then kids came along and my entire life (and dreams!) got put on hold. I had a new purpose….but I got lost in that purpose somewhere along the way and found myself just surviving from day to day. I WANT to dream again and chase those dreams. I want to get better at photography and hydroponic gardening – just for me! I'm also interested in learning how to do metal stamping and jewelry! I am working on figuring out what it is I want from life and taking steps to achieve it. Life is more than just a paycheck and working hard to pay bills.

UN-clutter My House!
I know I know, "un-clutter" isn't the proper word but it fits! I'm tired of the messes of useless crap in my house that the kids just push around or that their friends come over and drag out. My kids don't play with toys (except for a few for my toddler) so we're doing a massive downsize. Getting rid of old baby stuff, toys, that old glassware we picked up when we were first married because we couldn't afford anything else, the random stuff from my wedding almost 13 years ago we didn't know we didn't need. I'm not quite ready to go full minimalist but I definitely need a change.
UN-junk Myself!
Diets suck. Exercise sucks. I hate it all! Always have always will. BUT as my children are getting older (and more active!) I find myself fighting more and more for a healthier lifestyle. I'm not talking losing weight – I'm talking about taking care of yourself. Staying heart healthy. For my kids of course, but even more than that – for myself. Drink more water (I LOVE water bottles with infusers in them!), buy less junk food, etc etc. We are very active outdoors in the warmer months but that definitely doesn't mean I'm fit at all! We have discovered one of my boys LOVES cooking so we're introducing new recipes, new foods, new eating ideas into the house. If you don't buy it and bring it home you can't eat it at home! Teach your kids about what they are eating and drinking and how they are taking care of their body and their heart!
Tell me – what are you going to do to fight back at life and find the new you?
A few good reads: