Back to School Recipe – ABC Notebook Sugar Cookies
This post may contain affiliate links, view our disclosure policy for details.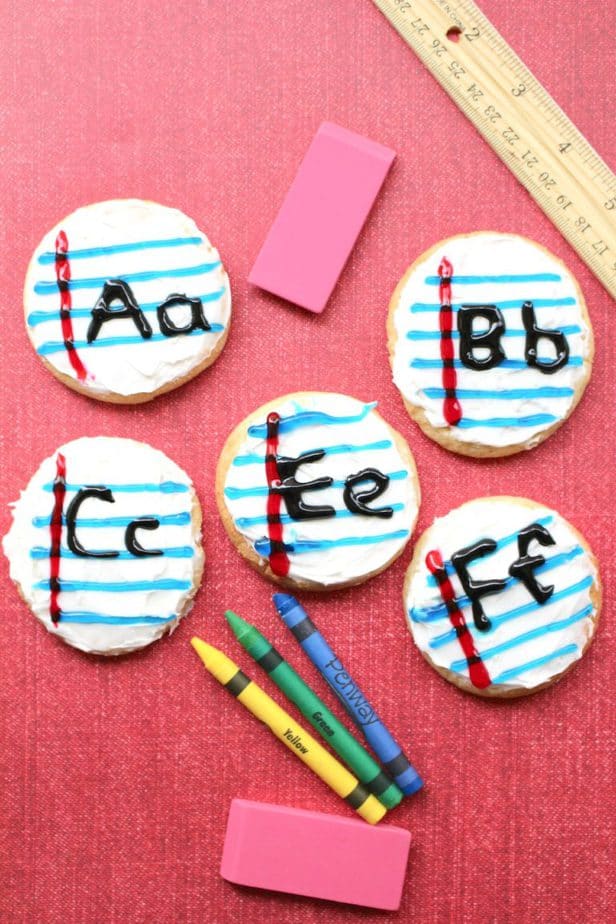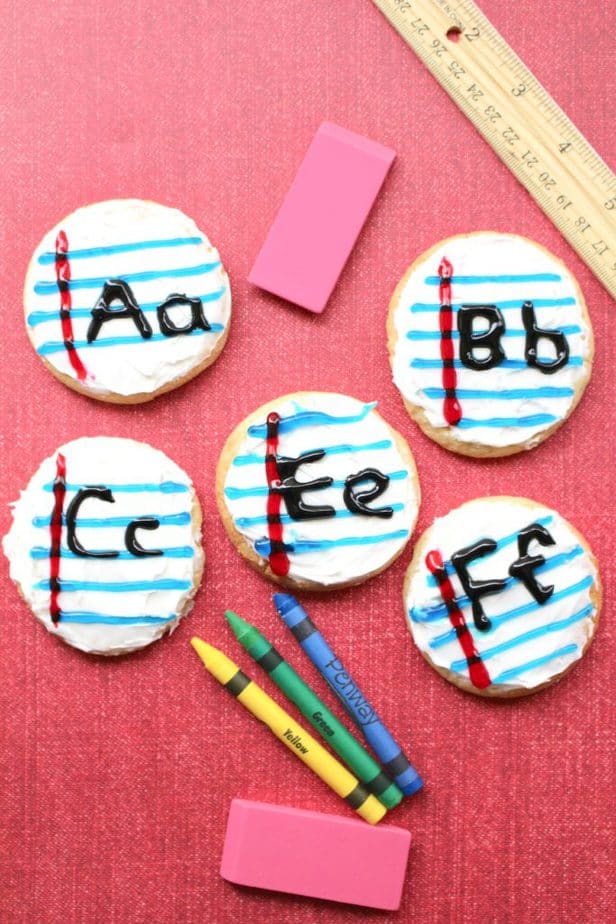 This back to school recipe is SO easy even your kids can create their own! I LOVE cute Back to School recipes to celebrate a new shift in schedules! They are fun for after school snacks, classroom parties, teacher gifts, or just things for your kids to do in the kitchen to keep them busy while you're preparing to send them back to school! Make sure to also check out our Apple themed Cupcakes and Composition Notebook cake (coming!) recipes.
This recipe will make one dozen ABC sugar cookies:
INGREDIENTS:
2 3/4 cups all-purpose flour
1 t of baking soda
1/2 t of baking powder
1 cup unsalted butter (2 sticks), room temperature
1 3/4 cups sugar
1 egg, room temperature
1 t vanilla extract
Wilton candy melts – white
Wilton black decorating gel
Wilton blue decorating gel
Wilton red decorating gel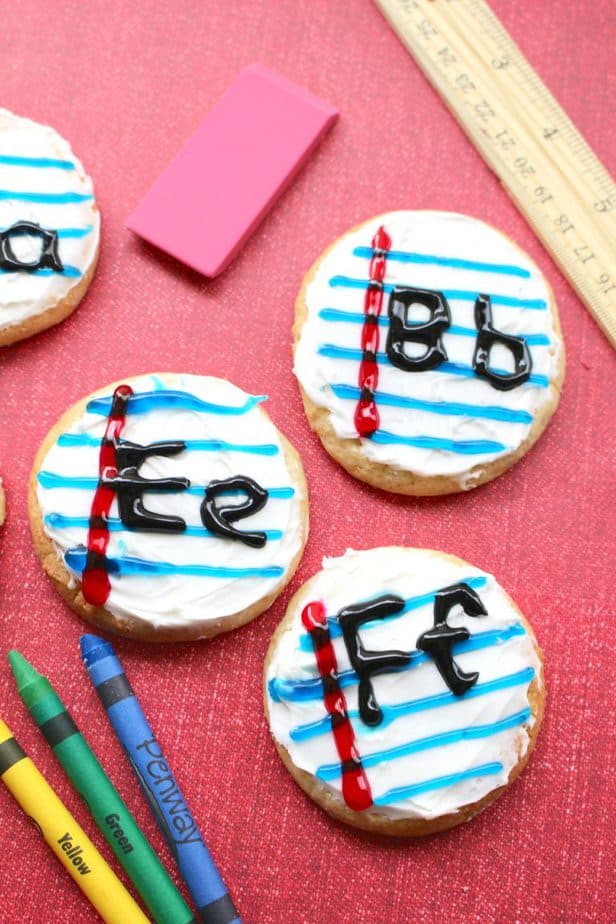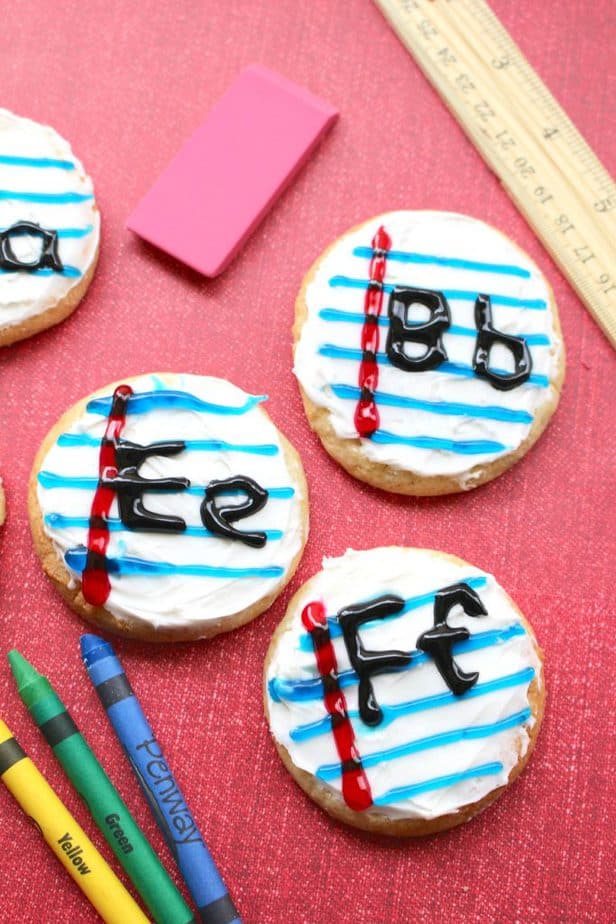 DIRECTIONS:
1.   Preheat oven to 375° degrees.
2.   In a small mixing bowl, add the flour, baking soda and baking powder.
3.   In a medium mixing bowl, cream the butter and sugar until light and fluffy.
4.   Add the egg and vanilla to the creamed butter and mix for one minute.
5.   Gradually add the dry ingredients and mix until well-incorporated.
6.   Using a cookie scoop (for uniform-sized cookies), form 12 balls out of the dough and place on a parchment-lined cookie sheet.
7.   Bake for 10-12 minutes or until light golden brown. Cool for at least 2 hours on a wire rack.
8.   Melt 1/2 cup of the white Wilton candy melts in the microwave for 60 seconds. Stir until completely melted.
9.    Spread the melted candy on each sugar cookie and let cool for 20 minutes.
10.  Take the blue gel tube and draw 5 lines across each cookie and let set for 20 minutes.
11.   Take the red gel tube and draw a line down on the left side of each cookie. Let set for 20 minutes.
12.   Take the black gel tube and write individual letters (uppercase and lower case) on each cookie.  Let set for 20 minutes.
13.   ENJOY!
In the back to school mood? Check out our DIY Fashion Composition Notebooks!