Get your Kids Active with Sky Bouncer
This post may contain affiliate links, view our disclosure policy for details.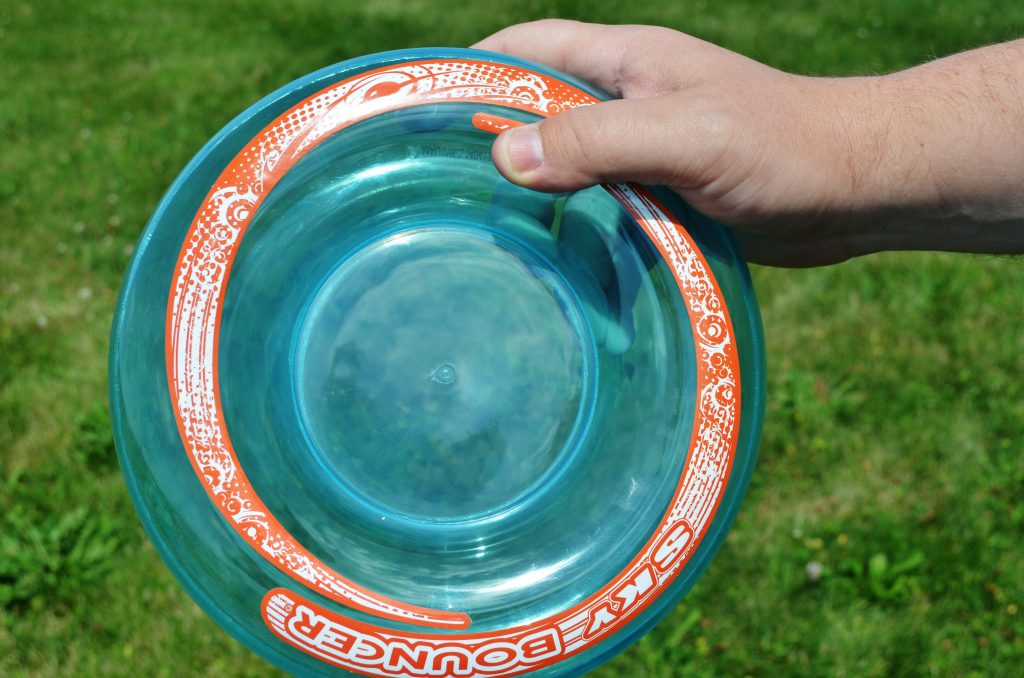 Sky Bouncer is such a FUN and EASY way to get your kids outdoors, active, and interested in some extra physical activity! This would be SO cool for a PE class or to use in a wallyball court too!! You can use it indoors or outdoors (we've been using it in our school gym and on the playground!). It's like a super durable frisbee type toy BUT it has the ability to bounce off of things. (thus the name Sky Bouncer!) It really works very well and it's durability has held up so far for our family!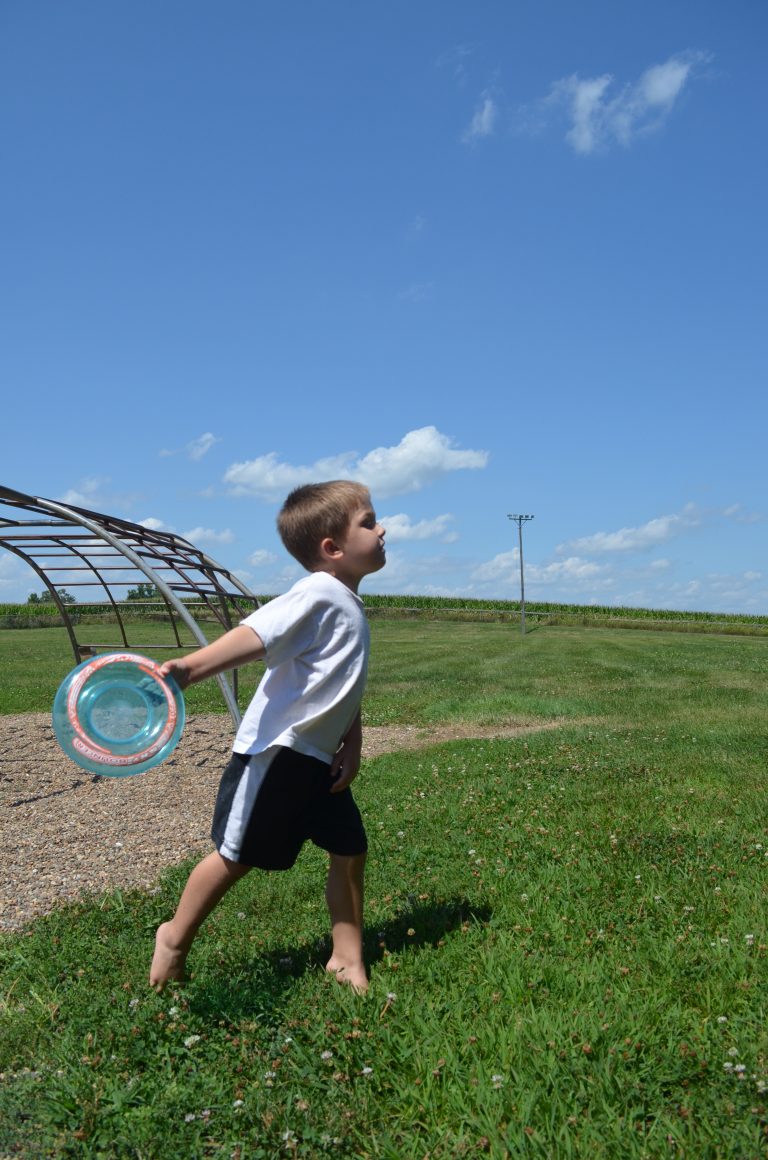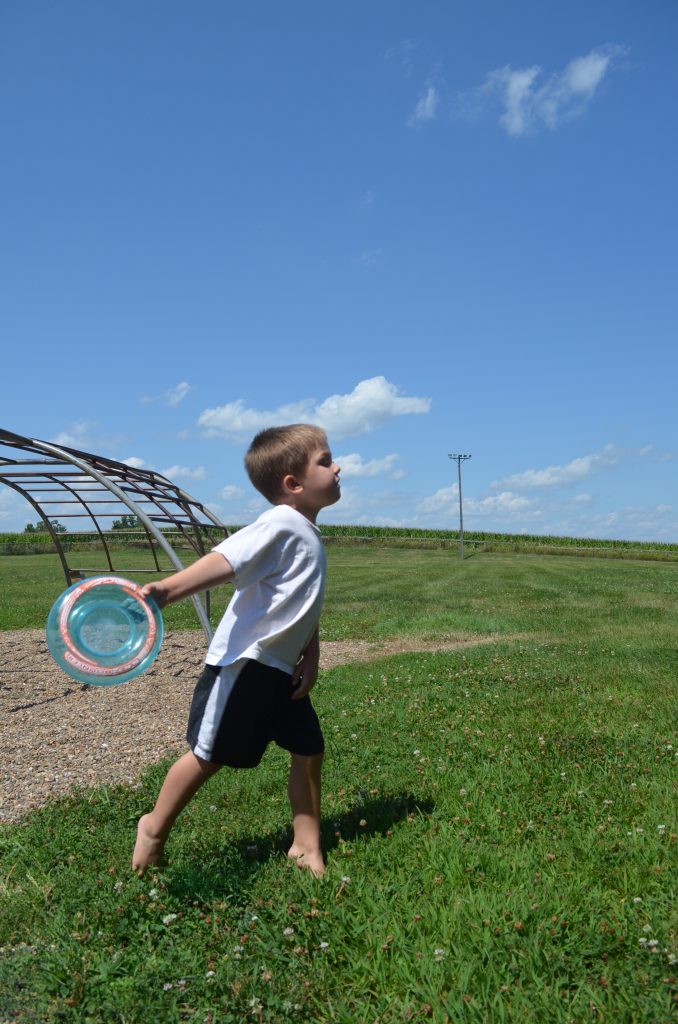 Although the Sky Bouncer is geared for ages 6+ my 4 year old has claimed the obsesion on this one….well, that or my husband! My 6 year old can easily bounce it off of the playground slides, side of the building, or wherever else he seems to want to toss it. And my husband loves to bounce it on the ground in the gym so hard that it hits the ceiling! This thing can REALLY bounce if you throw it hard enough! In fact it can bounce up to 25 feet high! We take it out in the field too to toss it around like a frisbee so it's great for both ways of play! If you're familiar with Sky Ball (one of my son's favorites!) the same company makes this Sky Bouncer! (You can watch some videos of it in action here)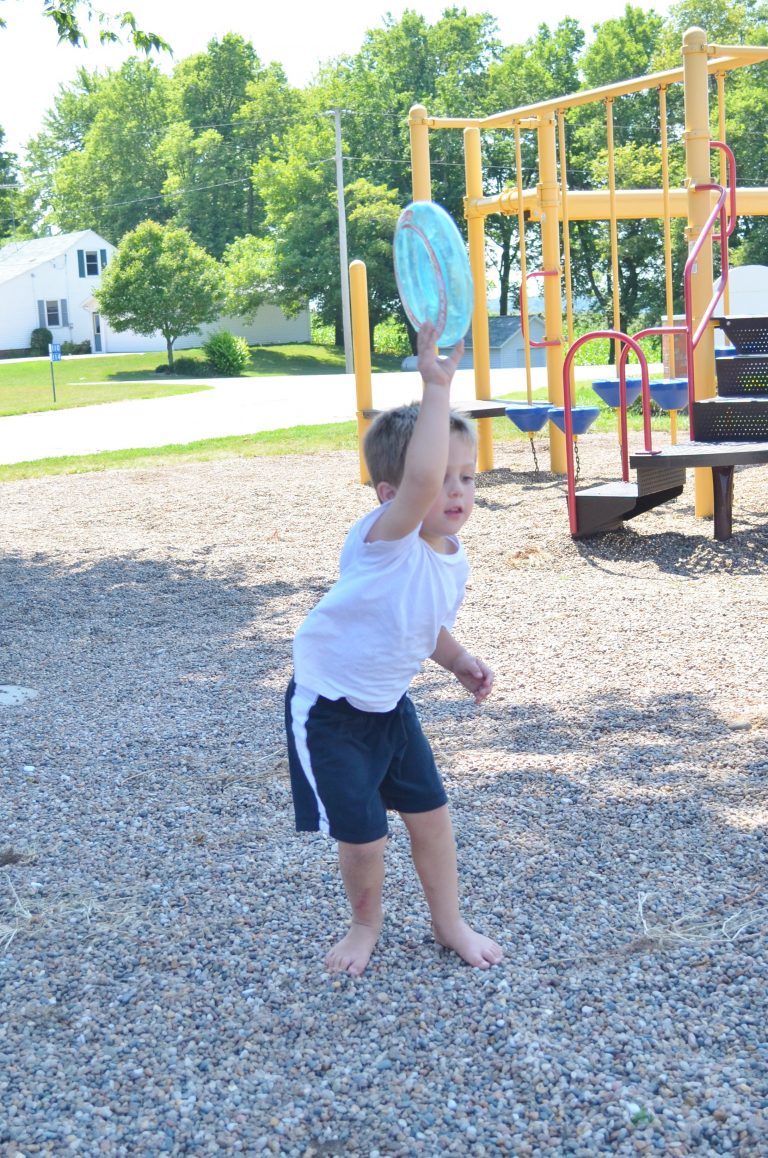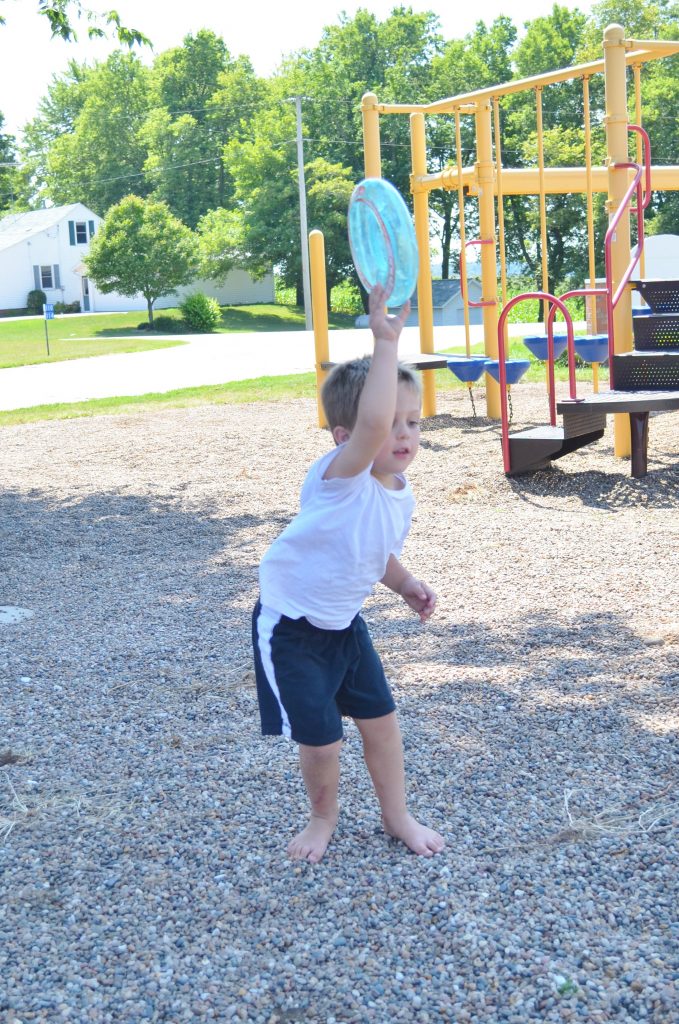 We haven't tried it out yet but the Sky Bouncer is supposed to float too! I can't wait till we can take the kids to the beach with this – I can only imagine the fun you would have in the pool throwing this thing around!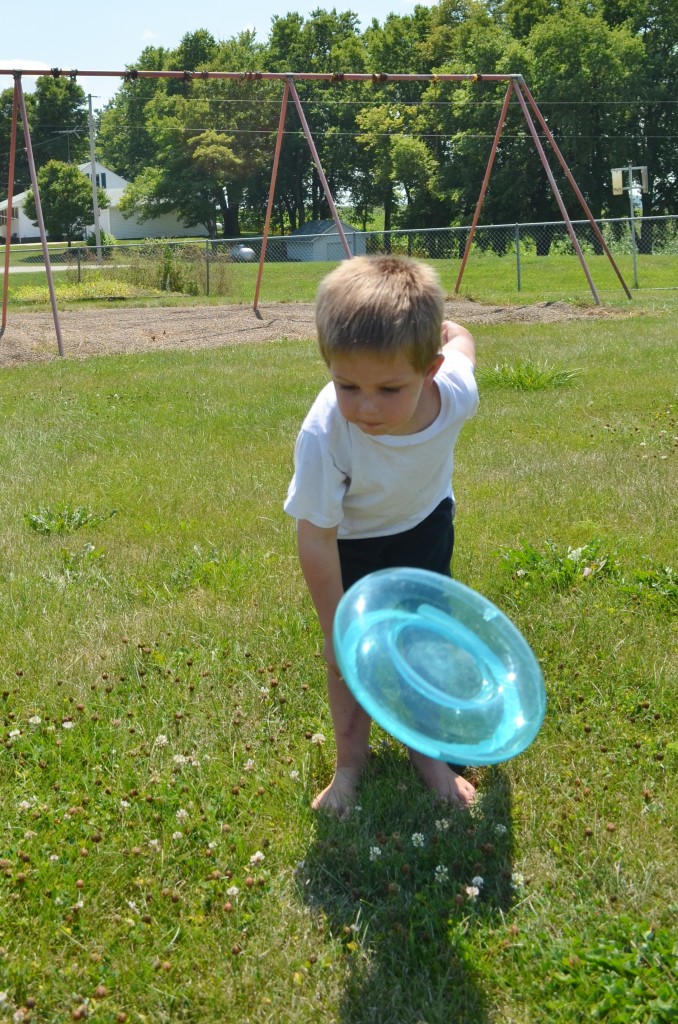 I definitely recommend this for kids and adults! It retails for under $10 and is a fantastic addition to your family's outdoor toys! My kids practically live outside unless it's freezing and icy so they get a LOT of use out of this! It's extremely durable and tough and I don't foresee this breaking anytime in the near future.
Look for Sky Bouncer at Target or Toys R Us!
Disclosure: I was not compensated for this review. I received the above product to use in order to form my own opinions. All opinions are my own.