Raccoon Rumpus Preschool Game by Educational Insights
This post may contain affiliate links, view our disclosure policy for details.
I'm in such a predicament – I have pretty much fallen in love with everyone of Educational Insights games for preschoolers, including this Raccoon Rumpus preschool game that I am reviewing. I used to have a "favorite", until I started trying more of the games out – and then they all became my favorite!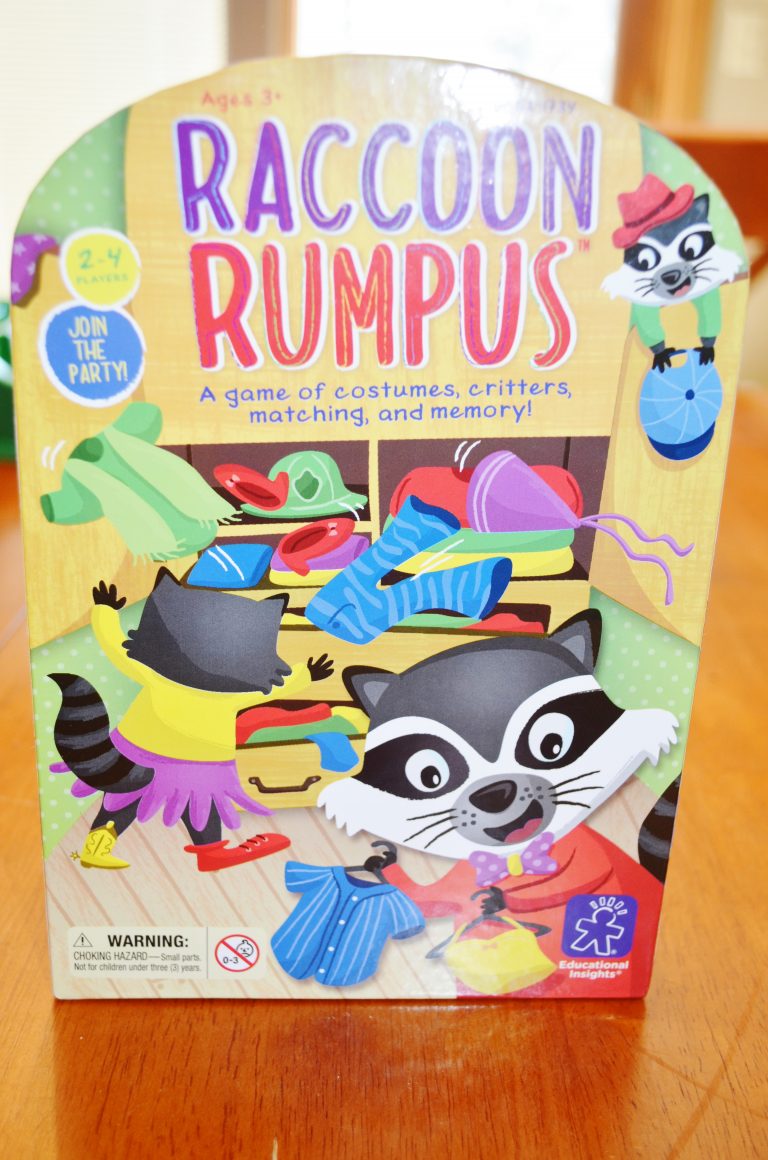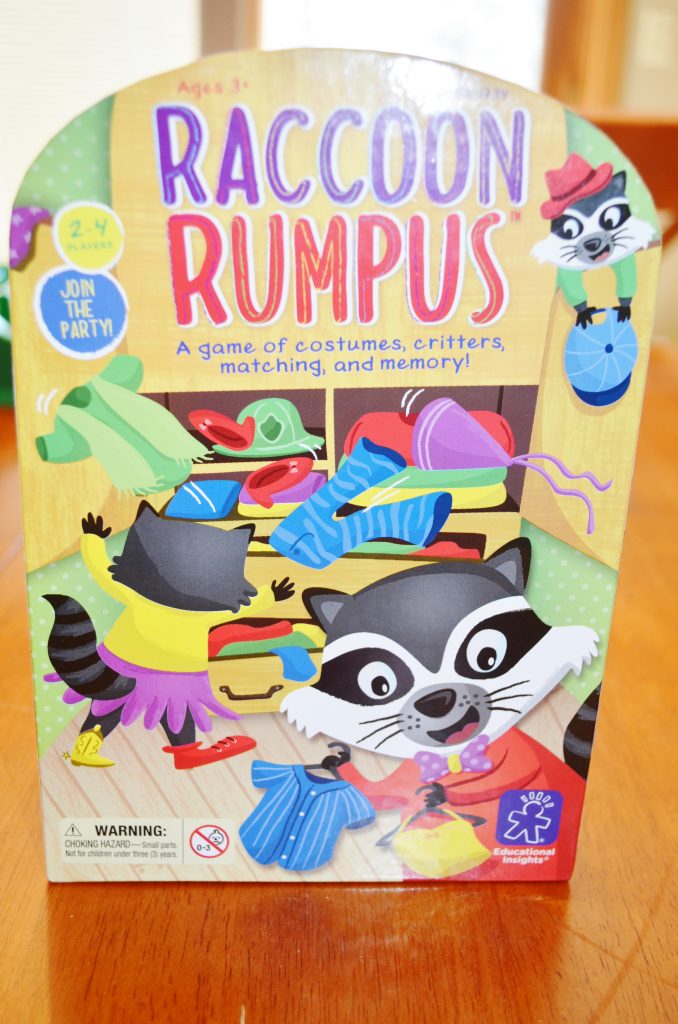 This cute little game is SO much fun and a totally hands-on way to get your kids learning. The object of the game is to collect 5 costumes – but WATCH OUT! If you get a pair of underwear (eeewwww! my son says) then you'll lose all of your costumes!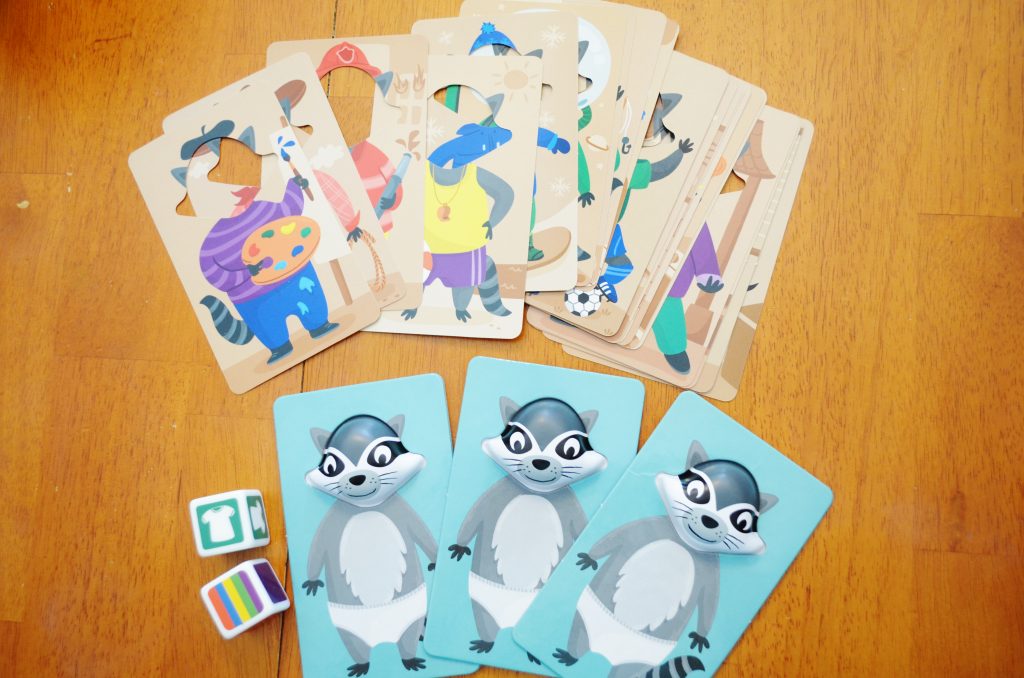 So check it out – there are 4 raccoon cards so you can have up to four players. The raccoon's head is popped out of the top of the card which it pretty cool for tactile and sensory interaction. There is also two dice – one with colors and one with articles of clothing. The idea is is to roll both of the dice and then choose the appropriate matching costume from the costume cards. So if you roll a green and a shirt you need to look for a costume with a green shirt!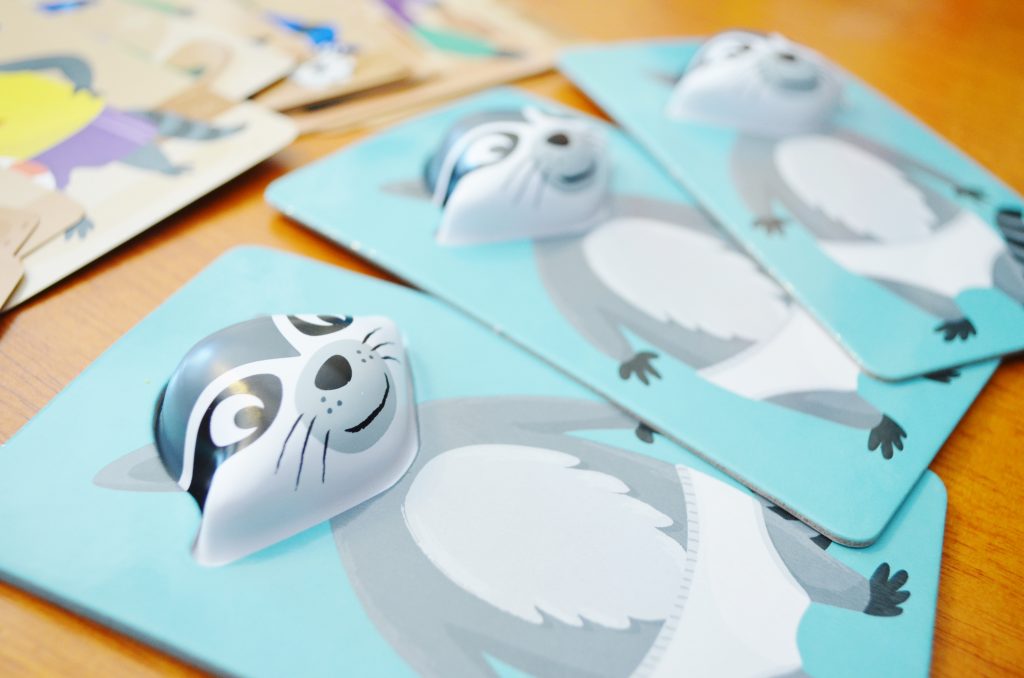 But remember, don't roll the underwear!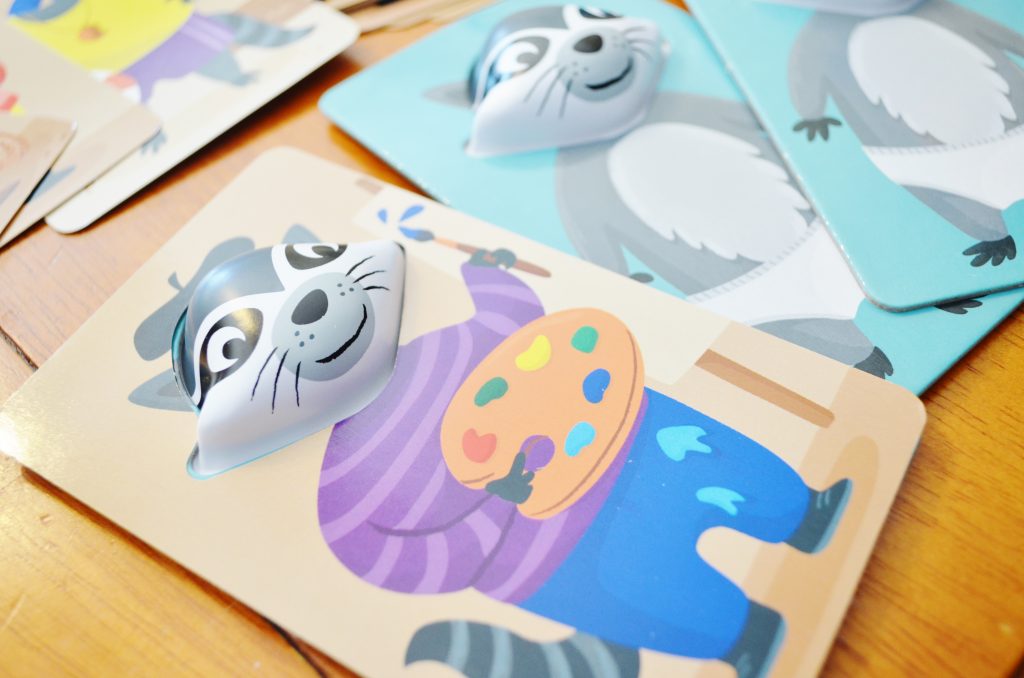 How CUTE is this!? The costume card lays over the top of the raccoon card and the costumes showcase all sorts of various occupations.
Here you can see we rolled a purple shirt!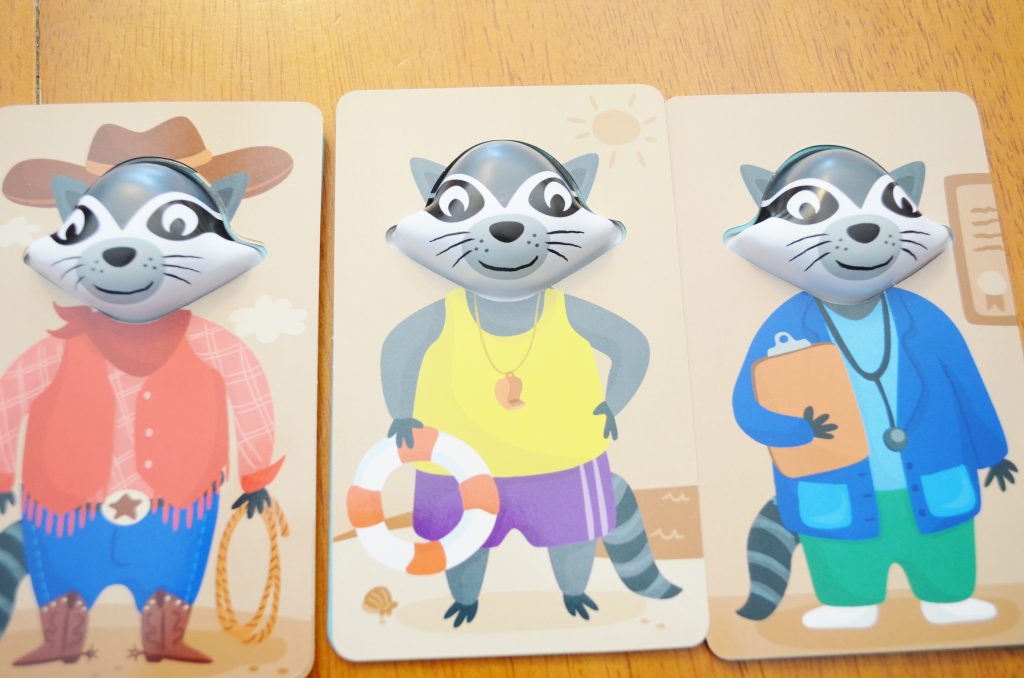 This is just the CUTEST game ever and it's SO simple for even your younger kids to remember the directions. It's great for teaching kids to not only follow directions but to recognize simple pictures (like shirts and underwear), know their colors, counting, and of course the fine motor skills required to using the dice and moving the cards around. I HIGHLY recommend this game – it is SO cute and so easy to store and for under $10 on sale- it's a great price too! You can find it at Educational Insights or on Amazon.
Disclosure: I was not compensated for this review. I received a sample in order to use and form my own opinions. All opinions are my own.