The Magical World of Books Come Alive at Universal Studios
This post may contain affiliate links, view our disclosure policy for details.
MIND BLOWN! EVERY single area of the Universal Islands of Adventure Theme Park Map in Orlando, Florida is BASED ON BOOKS!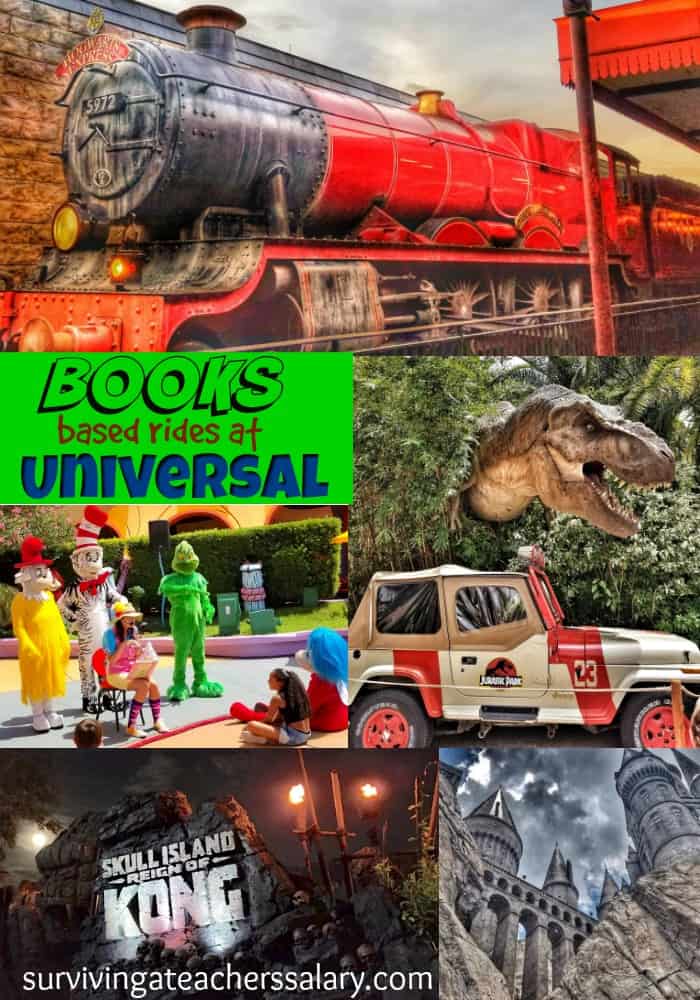 I've always found it fascinating to see children's parks with classic storybook themes and love seeing the various Halloween costumes and paintings that seem to make our favorite books come alive.
But it wasn't until my husband and I spent our anniversary at Universal Studios and Islands of Adventure that I realized that MUCH of the popular Orlando theme parks (and all of Islands of Adventure!) are built on books!
Whether it's intentionally book driven or not I am not sure, but it provides an intriguing inspiration to both kids and adults who loves books!
Seuss Landing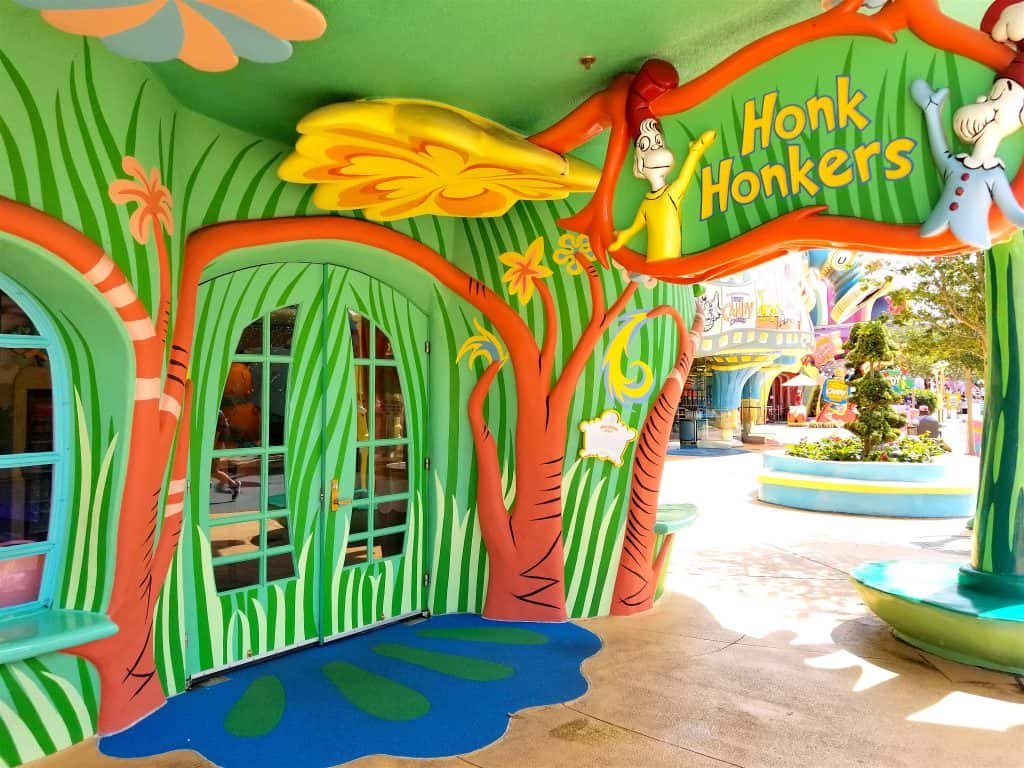 From Seuss themed shops to Seuss themed restaurants, rides, and everything in between – this magical world looks like it landed right out of your favorite Dr. Seuss book! Even though we didn't have our kids with us I absolutely had to see it!
It is definitely geared towards your younger ages and if we get the chance to go back I know this is where my daughter will want to spend her time. The rides are adorable and give you the zany feel that Seuss characters do!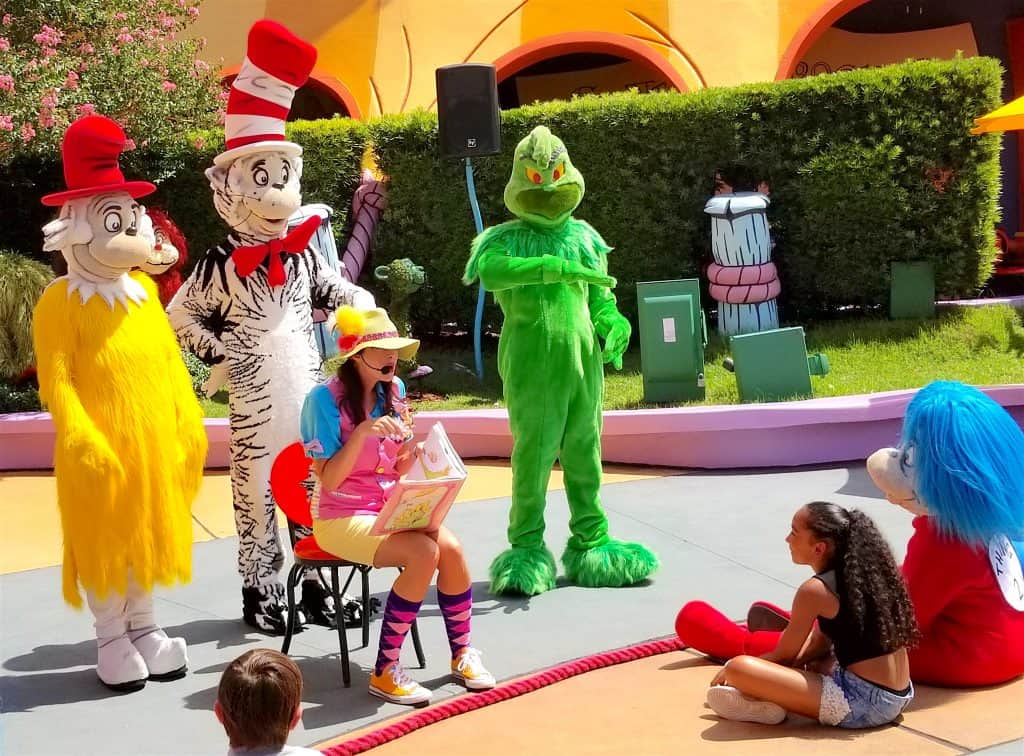 And how appropriate is it that we came across a reading book story time in Seuss Landing?! You can skip through the Truffula Tree forest, grab some food at Circus McGurkus Cafe Stoo-pendous or the Green Eggs & Ham Cafe, and of course don't forget to ride the Caro-Seuss-el! 
The High in the Sky Seuss Trolley Train Ride! was one of my favorites – it takes you over Mulberry Street! And the Cat in the Hat ride was an absolutely surprise & delight!
Comic Strip
Landing / Toon Lagoon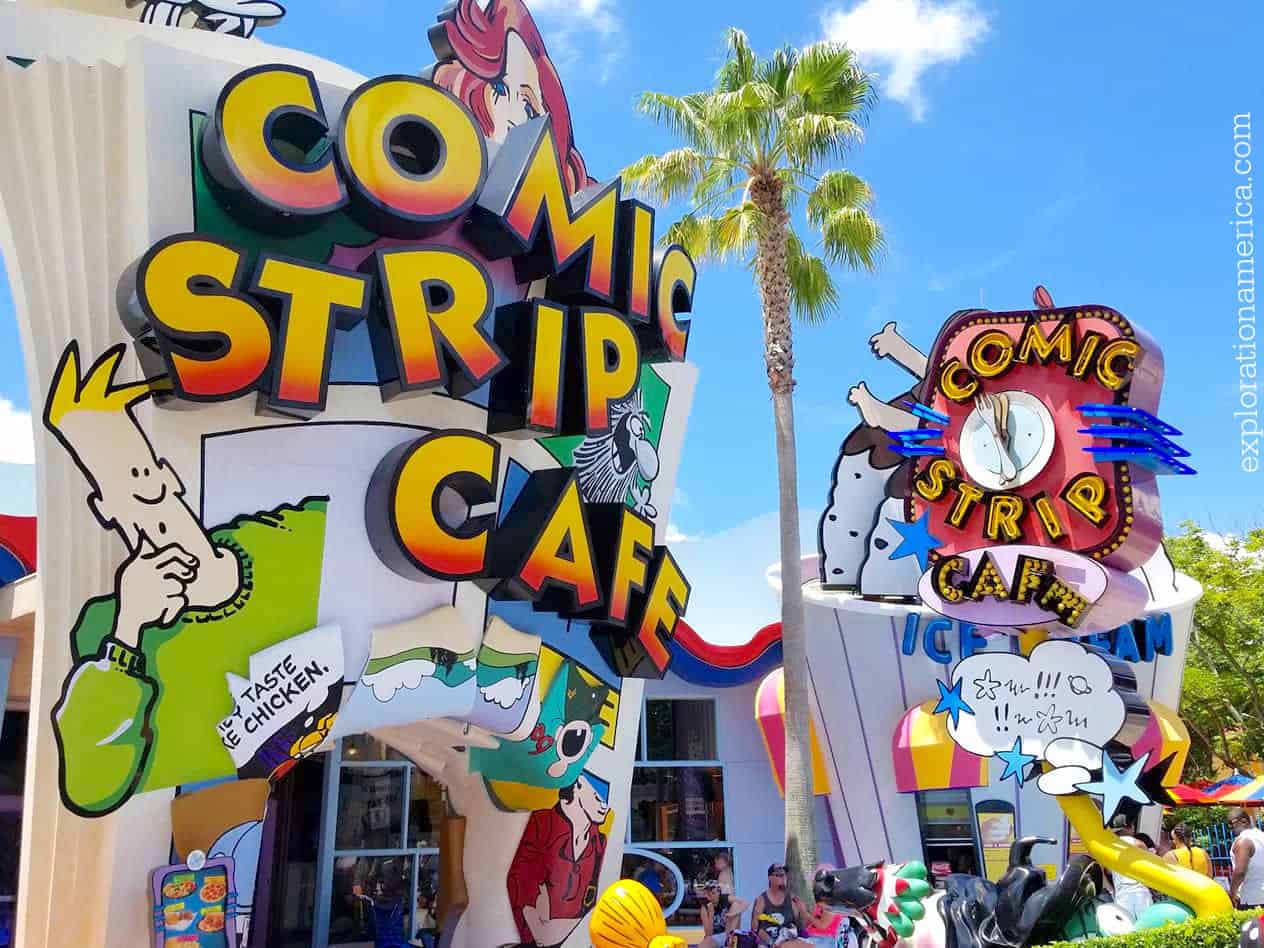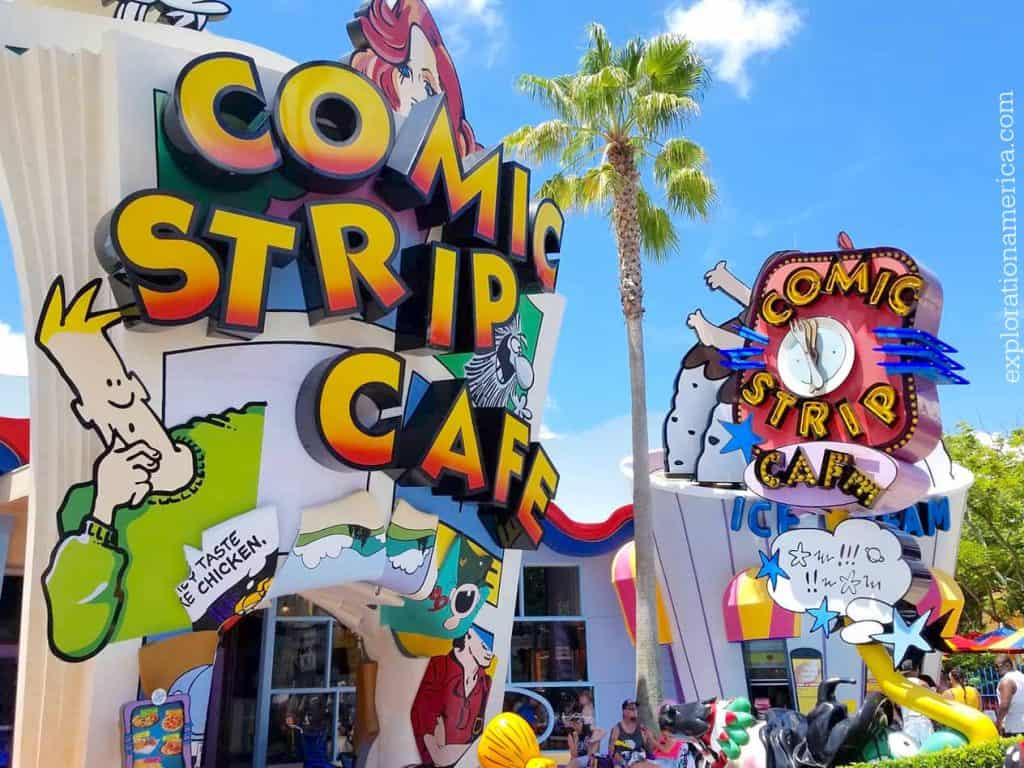 Ok, so comic strips weren't really books BUT they were reading material before they became cartoons! And that's close enough for me! I couldn't believe how many comic strips came flooding back in my memory as I walked through Comic Strip Landing / Toon Lagoon!
My ABSOLUTE FAVORITE RIDE: Popeye & Bluto's Bilge-Rat Barges – HINT – YOU WILL GET SOAKED!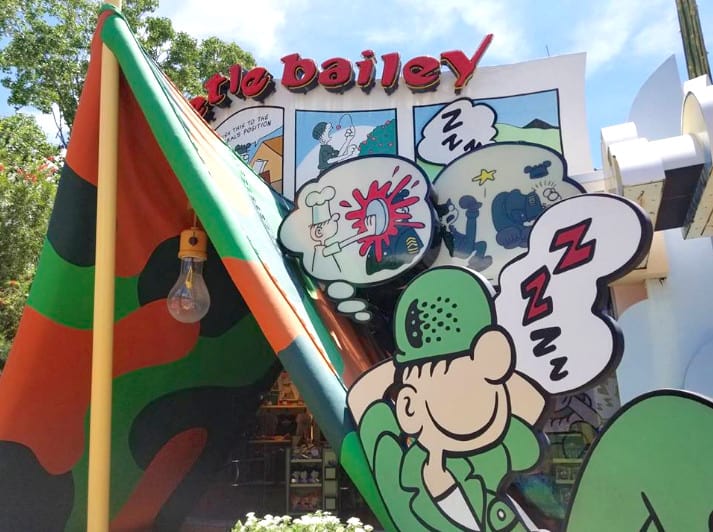 As a child I used to be so eager waiting for the newspaper each week to read the new comic strips! All of my favorites were there – Blondie, Beetle Bailey, Hagar the Horrible, Family Circus, and more! They were all there!
This is also a FANTASTIC place to eat, spread out, and hide from bad weather.
My LEAST FAVORITE Ride: Dudley Do-Right's Ripsaw Falls – NOT worth the long wait!
Jurassic Park

YES! The Jurassic Park series were books before they were movies! With the newest Jurassic World film recently released, my kids and I went through a Jurassic Park / Jurassic World marathon shortly before my trip so I was geeking out about this area of the park!
If your kids love dinosaurs then this is the place to be! Thunder Falls Terrace is a fantastic place to eat here and on the side of the restaurant you can stand and get wet from the ride splashing down!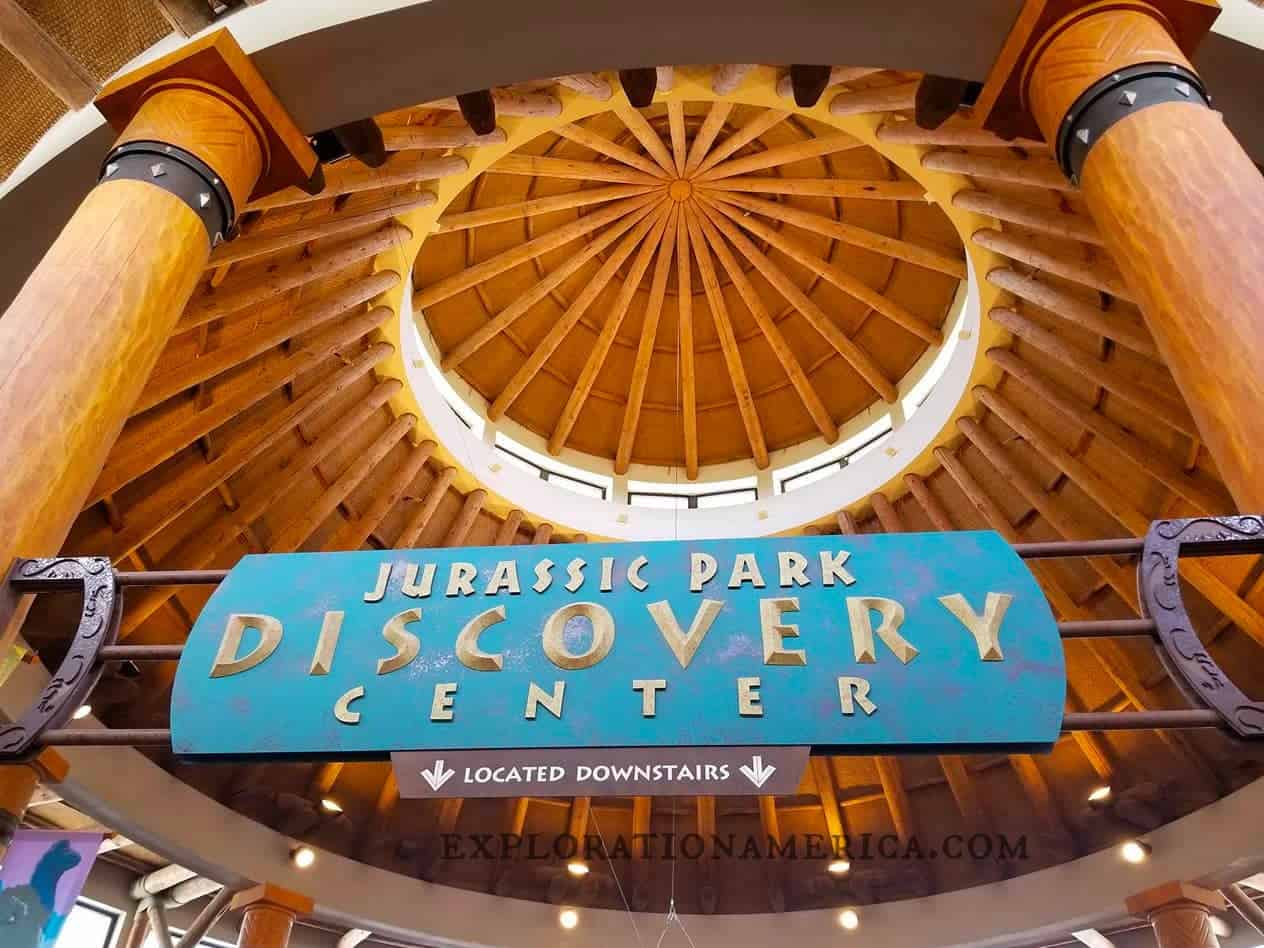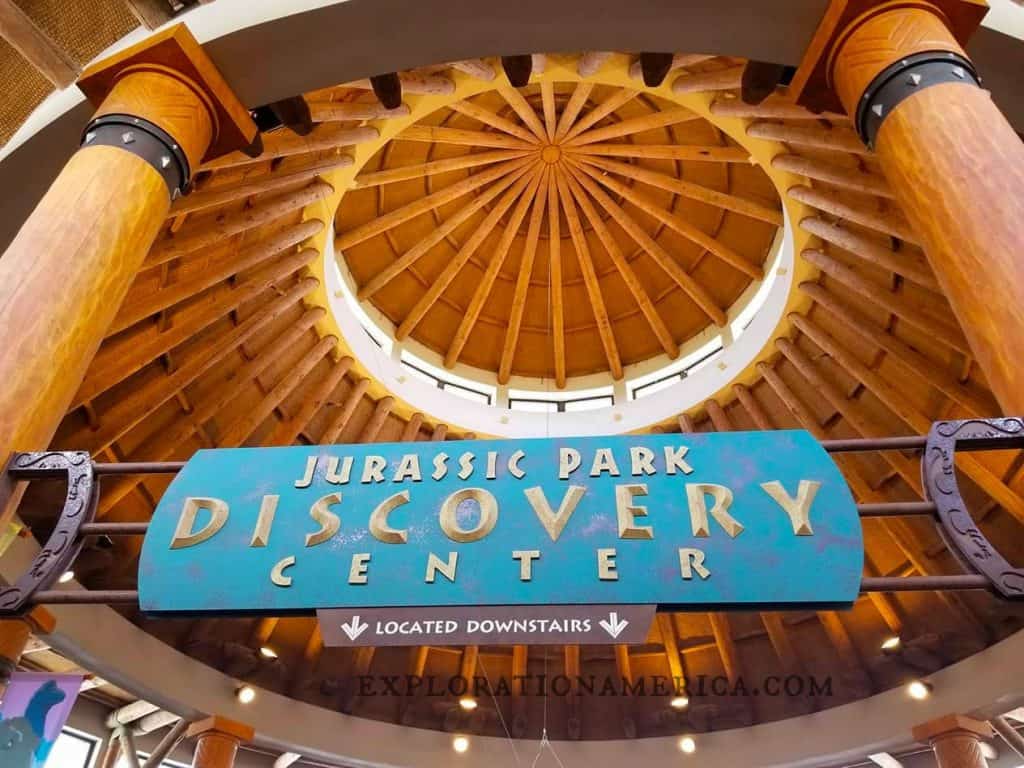 The Jurassic Park Discovery Center is a FANTASTIC area to be in when the weather is hot or rainy and of course, a great place to see dinosaurs! From the dinosaur nursery lab area to looking inside of dinosaurs and seeing through their vision – this was a great walk through even for adults.
There's even a Camp Jurassic playground area for kids!
Marvel Super Hero Island: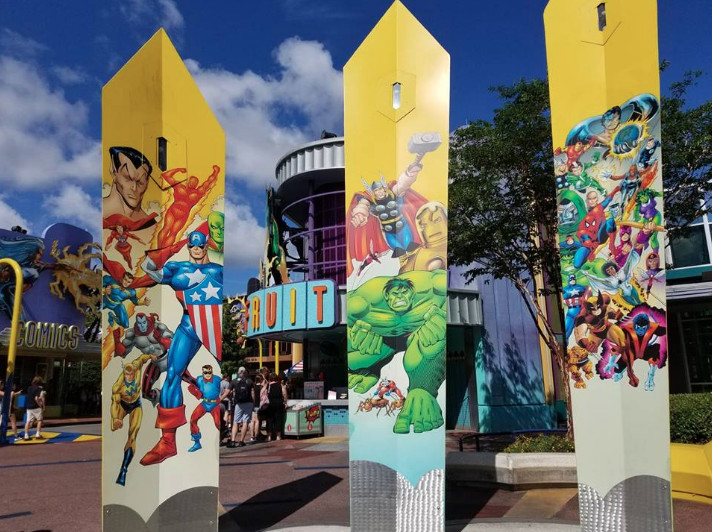 WOWZA – if you love Marvel  or death defying rides then this is absolutely the park for you! There were two rides I was too chicken to ride and one of them was in this section – Doctor Doom's Fearfall.
We all know how popular the Marvel industries have become but don't forget that they originated as comic books! The Incredible Hulk coaster is absolute insanity – I screamed the ENTIRE ride!
The Amazing Adventures of Spider-Man was a cool cross between a simulator, a coaster, and a 3D film.
Men in Black Alien Attack:
DID YOU KNOW that the Men in Black movies were spun off of a comic book?! I didn't! AND here's a HUGE SECRET for you – ask the ride attendants here for a private tour of the alien office floor below the ride line! It's SO cool – and make sure to bring your camera!!!
Skull Island: Reign of Kong: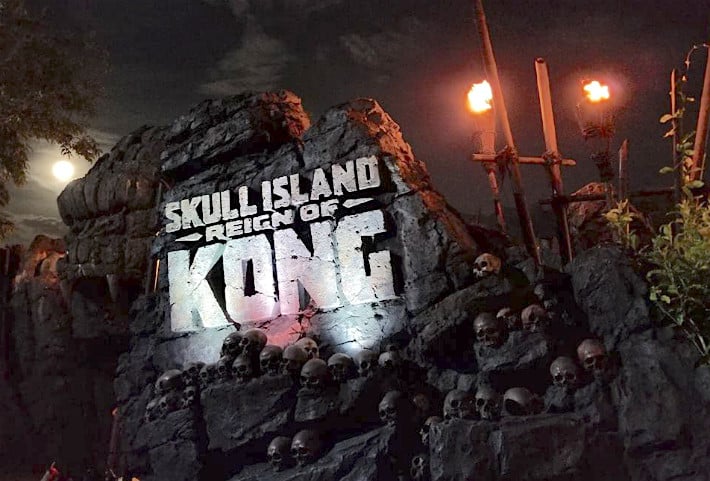 Did you know that technically King Kong originated as a film but the book was actually commissioned AFTER the film had started production and published BEFORE the movie came out?
So while the movie was thought of first, technically the book came out first! I loved this ride a LOT! You're basically inside a jeep simulator / ride surrounded with 3D movie screens – very realistic feeling.
TIP: DON'T go in the middle of the day if the line is long! Wait till late at night which gives you a creepier more authentic feel for doom or hit it up early in the morning!
Mythos Restaurant /The Eighth Voyage of Sindbad: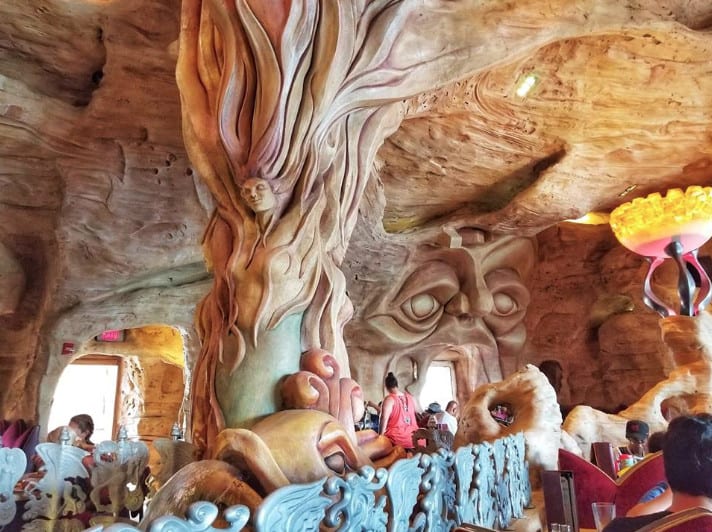 There is a fabulously themed Middle Eastern area in "The Lost Continent" section of Islands of Adventure. The general area is all loosely themed on ancient mythologies and legends of books passed down. I felt like it was almost always empty and is tragically under promoted compared to other popular rides.
Poseidon's Fury, although a bit of standing, is ABSOLUTELY stunning! It definitely tops on our MUST SEE list there! In fact we went twice during our visit!
The Eighth Voyage of Sindbad wasn't my personal favorite but it had plenty of stunts and theatrics that made it worth sitting through when your feet are sore or you're trying to escape bad weather.
Also in this area of the park is the HUGELY popular Mythos Restaurant. The decor inside is just absolutely stunning! We chose to eat here because of it's high accolades and cave like feel and we weren't disappointed!
The Wizarding World of Harry Potter
AHHHH!!! OK I saved this for last because I could spend ALL DAY here! I lived in Florida for almost 30 years and the Wizarding World of Harry Potter is THE REASON we initially saved up and went to Universal Studios. Let me tell you our story. Bear with me here!
In 2007 my husband was working as a public school teacher in central Florida, one of the poorest counties in the state. His pay had been frozen since being employed and he was being paid a beginning year teacher salary.
That same year we also had our first child and heard of the exciting announcement of the new "Harry Potter theme park"! In college while we were dating we used to attend the midnight book parties at Barnes & Noble so we were PSYCHED!
Fast forward 3 years when the park opened. My husband was STILL working on the same frozen pay teaching salary. Money was tight. My son had a seizure that year and we were thrown rapidly into the world of autism.
It felt like we were catapulted then stomped on – on repeat. It was a HARD time for us. Not only could we not afford to visit the new Harry Potter themed park but we could not find anyone willing to care for our son with autism for an entire day anyway. It was a pretty extreme situation. Our dream of visiting was halted. Years passed. More kids came.
We moved out of state a few times before we could ever hope to visit.
After almost a decade things have slowly become easier on all fronts. Every 5 years my husband and I celebrate our marriage by saving money and going on a trip with no kids. This year – we decided we were FINALLY going to make our trip to the Wizarding World of Harry Potter happen! AND WE DID IT!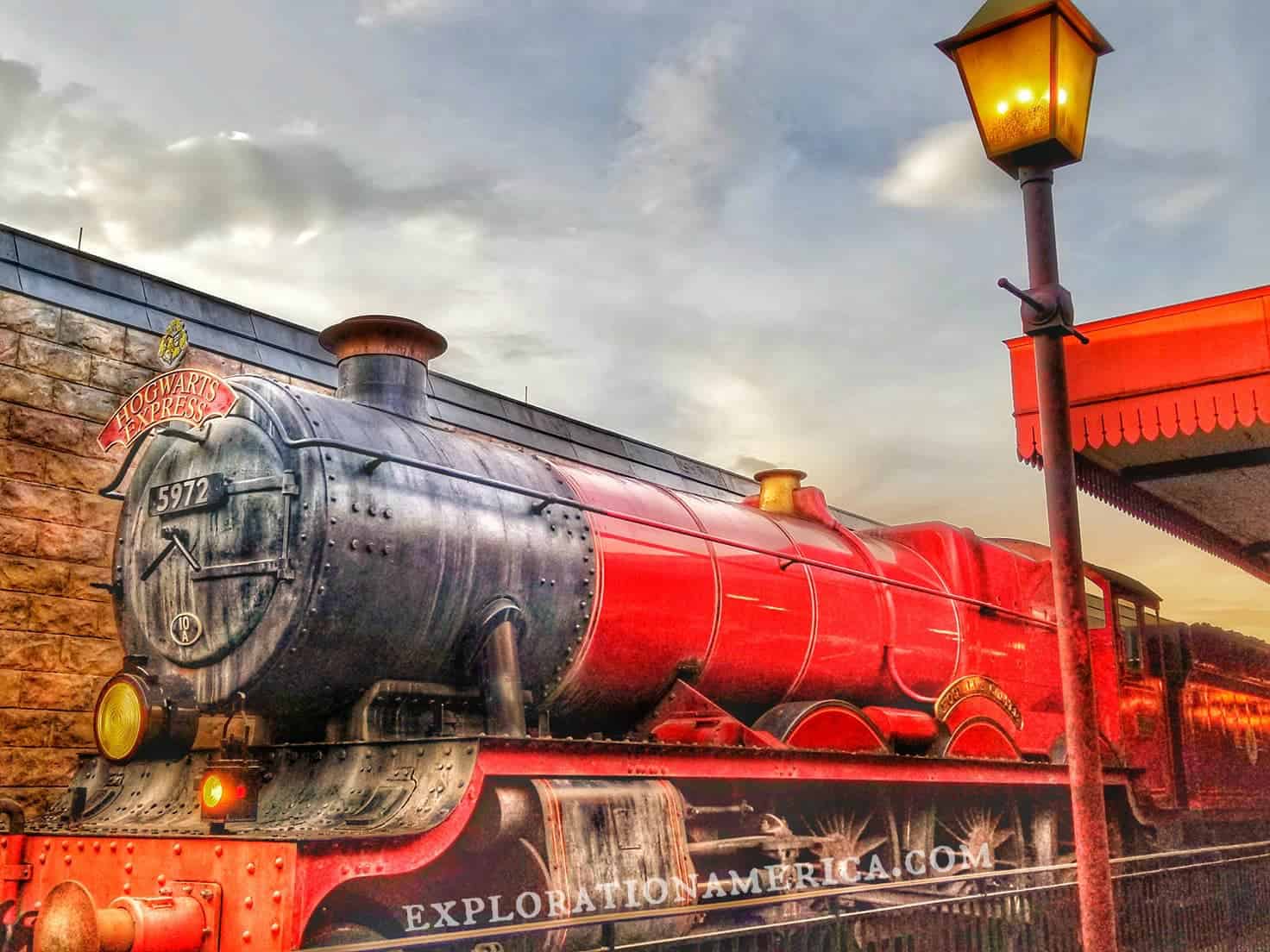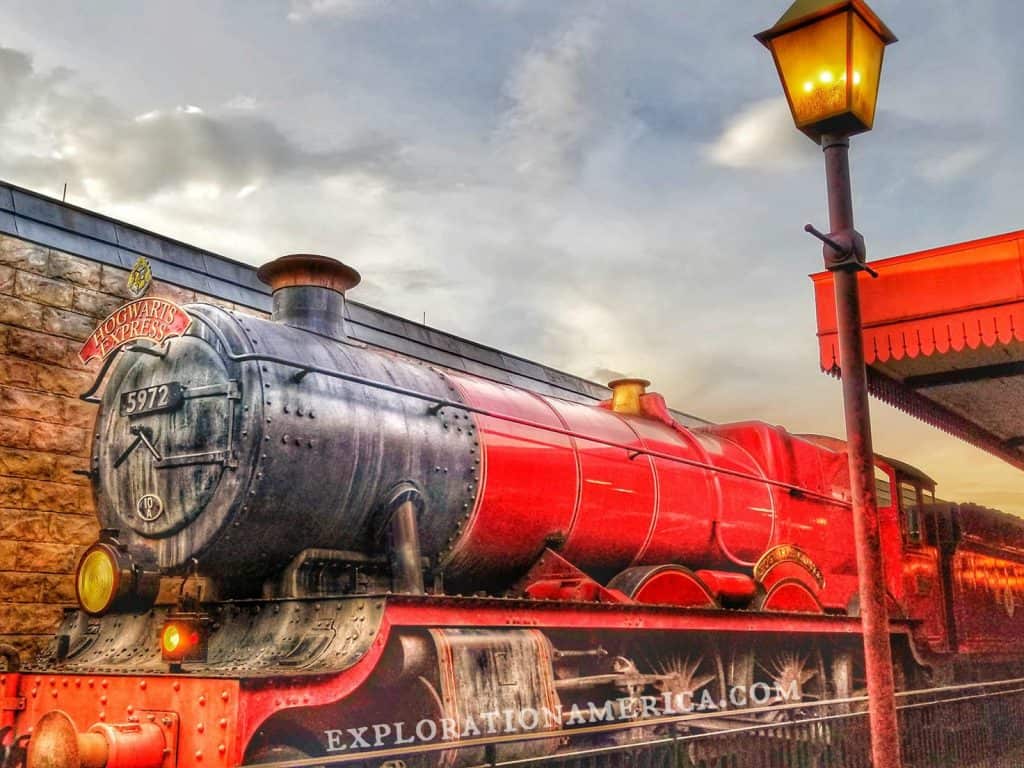 Have you seen those videos of people crying when they enter the Wizarding World of Harry Potter?! Yep, that was pretty much me. I had to fight back tears because not only was I finally able to step into this magic produced right out of a book, but the journey to get there was such a rough road to climb!
The Wizarding World of Harry Potter was everything I had hoped it would be – and then some! There are a zillion posts our there sharing tips for this part of the park so I won't do that to you!
But if you are a fan of the books (and movies!) – you must plan a pilgrimage there! We rode the Hogsmeade Station back and forth in between Universal Studios and Islands of Adventure SO many times – it's fantastic. (But you'll need a park hopper pass!)
There are live shows throughout the day like the Frog Choir, The Tales of Beedle the Bard, Celestina Warbeck and the Banshees, and the Triwizard Spirit Rally. Rides launched straight out your favorite Harry Potter books like Harry Potter and the Forbidden Journey, Flight of the Hippogriff, and Harry Potter and the Escape from Gringotts.
And yes, even themed restaurants and candy shops like the Three Broomsticks, the Leaky Cauldron, Florean Fortescue's Ice-Cream Parlour and Honeydukes!
How to Build a Universal Mystery Box: