Safety Tips for Kids who Ride a Bike to School
This post may contain affiliate links, view our disclosure policy for details.
Back to School season is in FULL swing and that means thousands of kids across America are walking and biking to school each day. It is SO vital to teach your kids safety precautions to help keep them safe as they are traveling to and from school every day. Here are a few tips and reminders to go over with your child throughout the school year.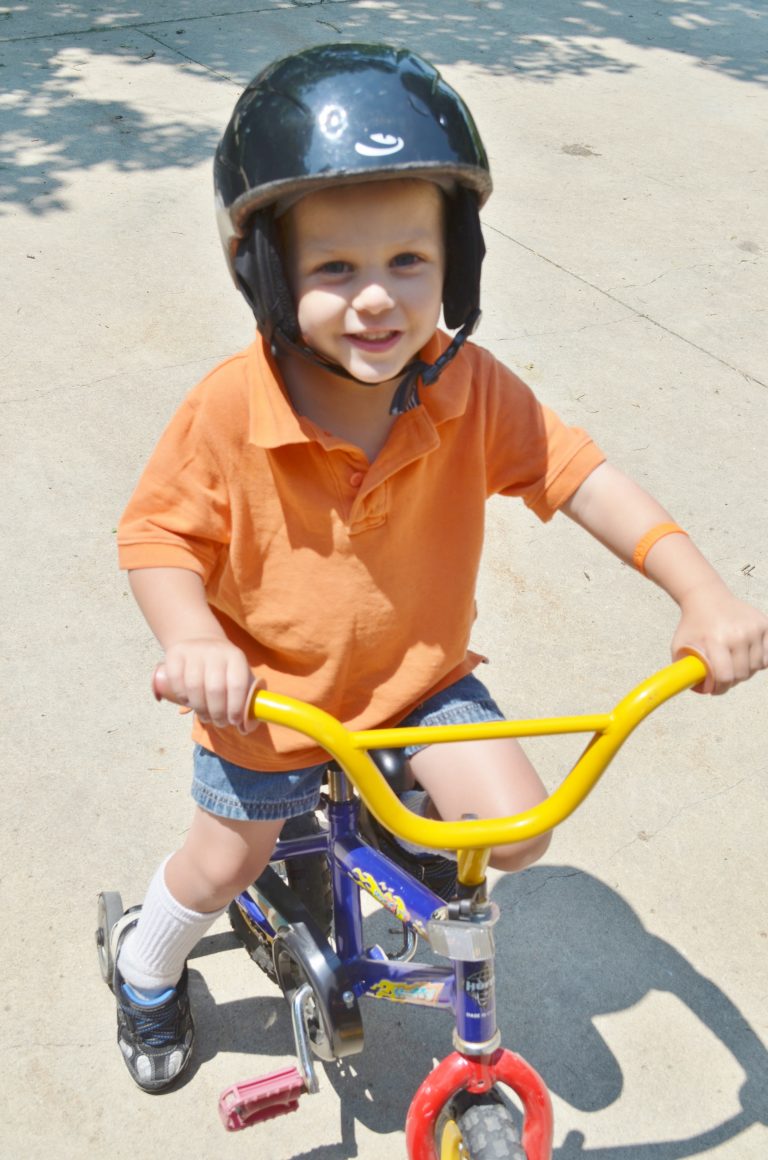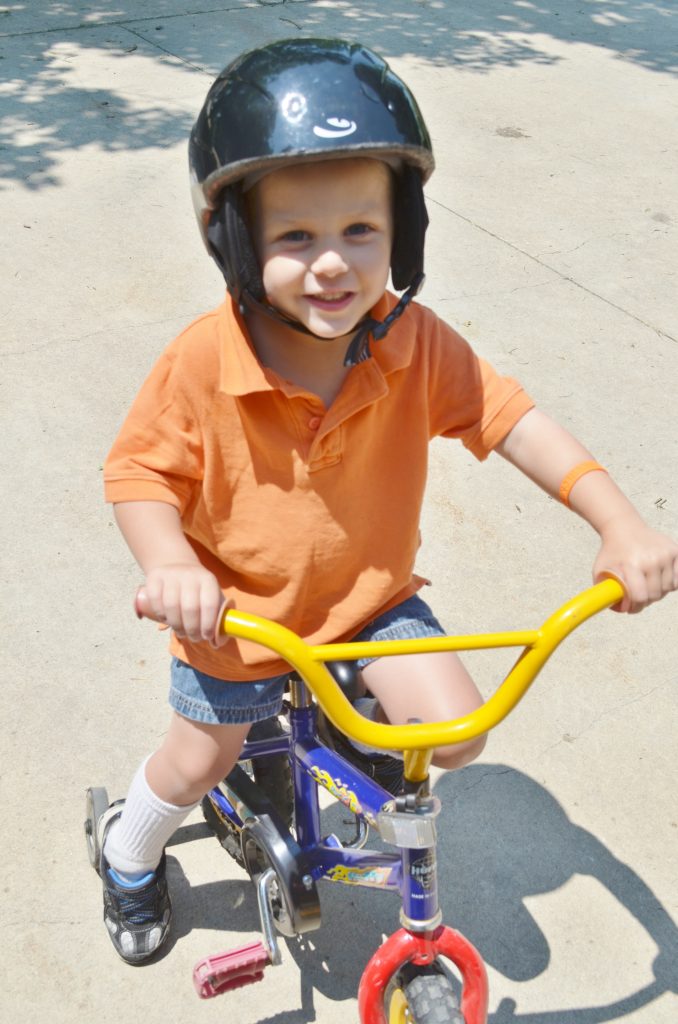 ALWAYS wear a helmet. Heaven forbid your child gets hit or even just falls off his/her bike they are much better protected if they are wearing a properly fitting safety helmet – no matter how much they groan about it.
Buddy up! Try to find another student living in your area that can join your child in their bike ride on the way to school and home again. It's always safer in pairs.
Expect problems. Teach your child what to do if a problem arises! Things like what to do when they get a flat tire, what happens if they are caught in a thunder storm, what if the road is closed, etc.
Stranger Danger. This may seem like an obvious one but make sure you are constantly reminding your children not to talk to strangers and NEVER to get in the car or follow a stranger anywhere. Every year there are thousands of news reports of strangers trying to pick up children walking/biking home.
Traffic Rules. Your children need to know basic traffic rules such as stop signs, stop lights and cross walks, walking their bike through an intersection and checking both ways before crossing a road.
Storing Bikes & Locks. You child should know exactly where their bike should be stored during school hours and have the proper equipment and ability to lock their bikes during the day.
Phone numbers. Even if your child doesn't have a cell phone it is SO important that they know at least one or more phone numbers of who to call if there are any problems. You would never want your child stranded – make sure they know how to contact you if they can get to a phone as well as the name and location of their school and home.
Practice the route, and the re-route. Physically spend the time to go with your child on their route to school, and back – at least a few times. It's a good idea to teach them detours in case of flooding, road closure, accidents, etc. so they are not left confused or lost as to what to do if they can't take their normal route to school.