QUICK Dinner Idea: Progresso Soup + Bread Bowls
This post may contain affiliate links, view our disclosure policy for details.
This is a sponsored conversation written by me on behalf of General Mills. The opinions and text are all mine.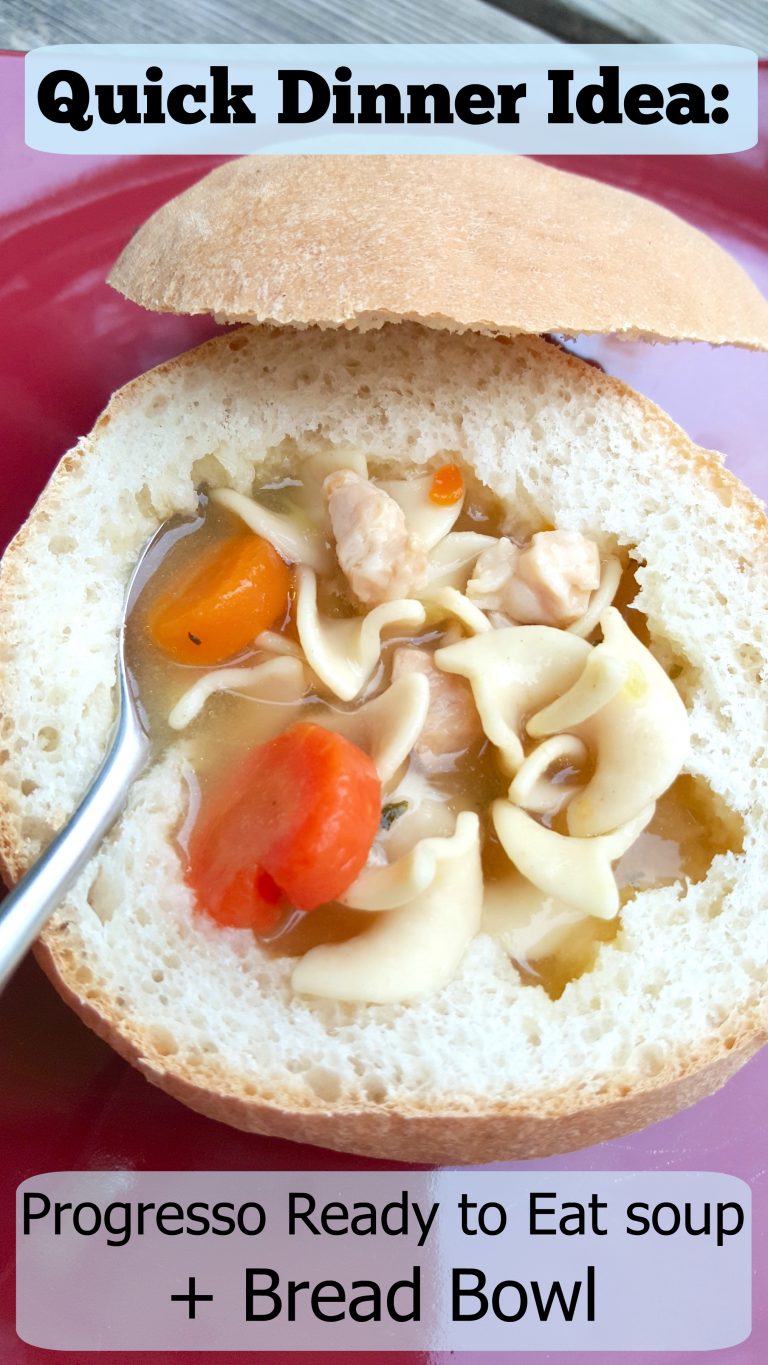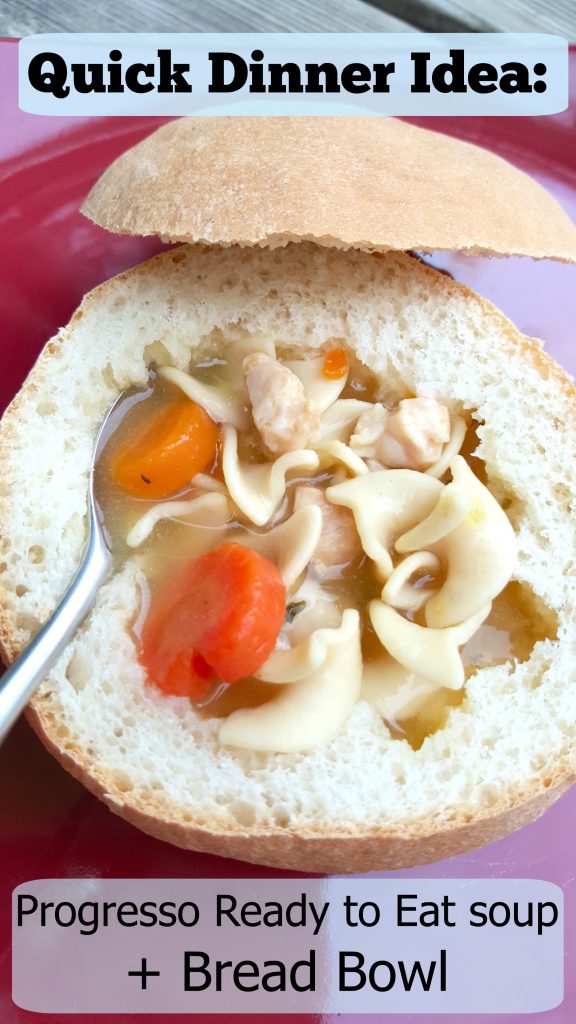 Do you know what's even busier than the back to school season? Fall right through the holidays and I swear I've never been busier! This year now that I've got a baby at home with me again I'm especially trying to come up with super QUICK and creative dinner ideas so that my family doesn't get stuck with the same meals all the time…..or worse – nothing ready for dinner when they come home! I don't know why I didn't think of this before but my kids were literally cheering they were SO excited when I asked if they wanted Light Chicken Noodle soup for dinner. It's the simple things in life! The surprise was their favorite Progresso Ready to Eat Soup piled high in a bread bowl I picked up from the bakery!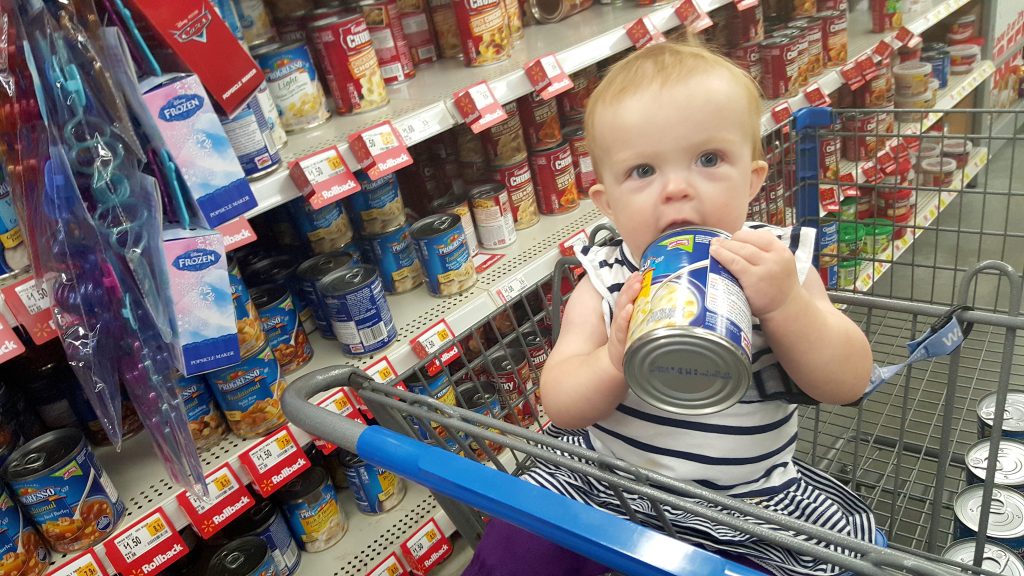 While my kids were in their after school club I ran to Walmart with my little girl and headed to the soup aisle! What I REALLY loved about grabbing bread bowls and Progresso soup is not just that it was ridiculously easy to make for dinner but that I could choose flavors each different person in my family would want. That's a big deal if you have picky eaters! And I'm going to be honest with you – we used to entertain a LOT but since having kids we just don't find the time to much anymore. This is such an EASY no fuss way to prepare a super quick meal and just add a few sides or dessert! It definitely beats eating out and if the kids are with me they can pick their own flavors. Progresso is made with fresh ingredients so you can't go wrong there!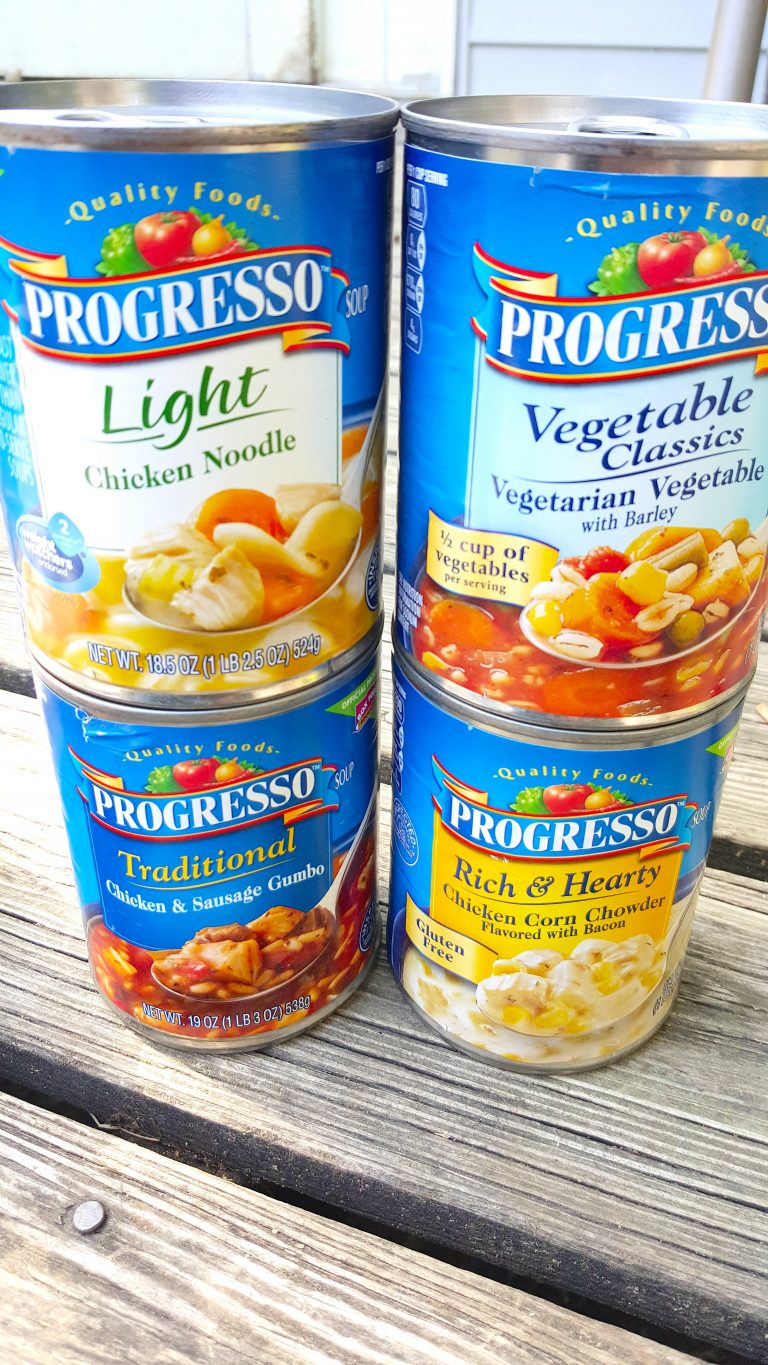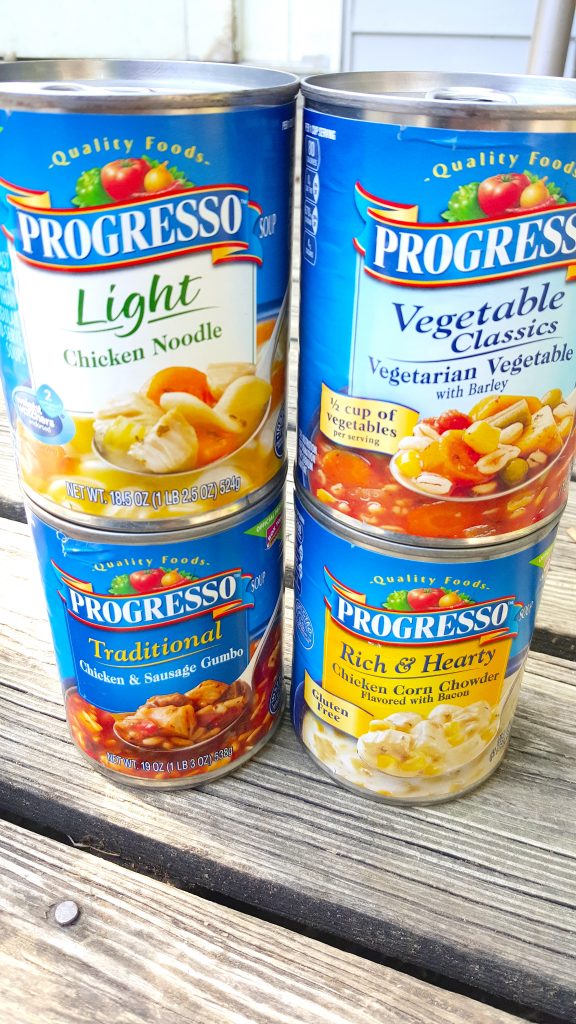 While my kids prefer the Light Chicken Noodle Soup my husband and I are quite different in our palettes. I love any white sauce creamy soup like the Rich & Heart Chicken Corn Chowder I chose. My hubby on the other hand is more of a red sauce kind of guy which you can see by the Chicken & Sausage Gumbo and Vegetarian Vegetable with Barley that he chose. He loves taking Progresso soup to school for his lunch break because they are so easy to warm up and eat.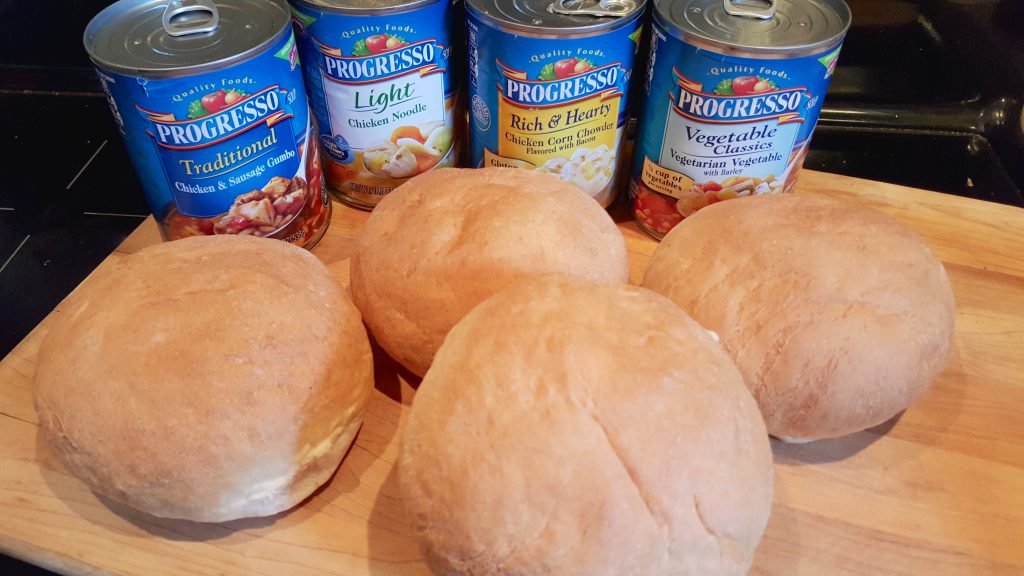 Our bakery makes the best fresh bread bowls for only $.75 each so I buy one for each family member. The kids share a can of Progresso soup and hubby and I use half of our can and save the rest for the next day's lunch.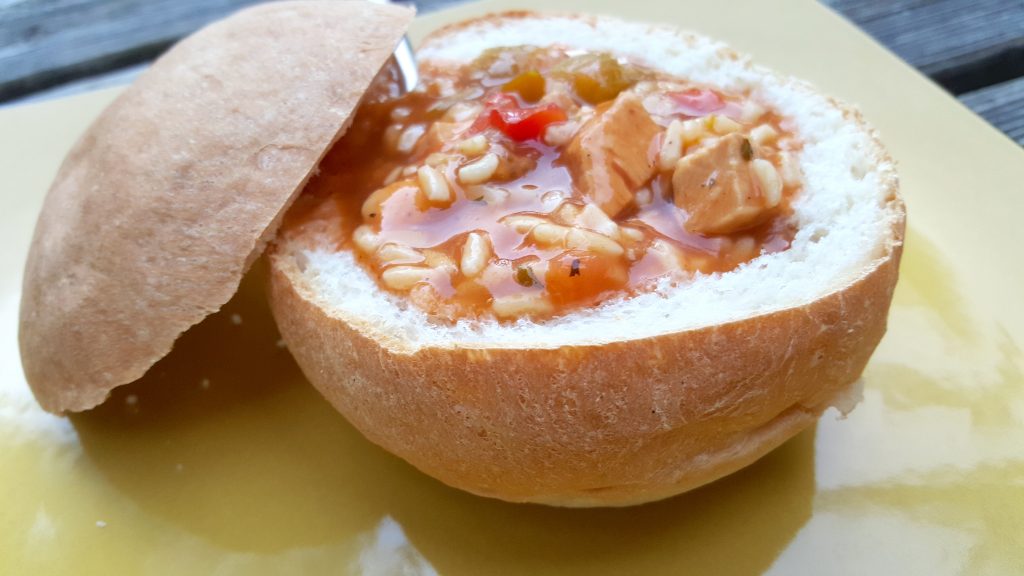 Although I'm not a spicy kind of girl my husband's Chicken & Sausage Gumbo did look really good!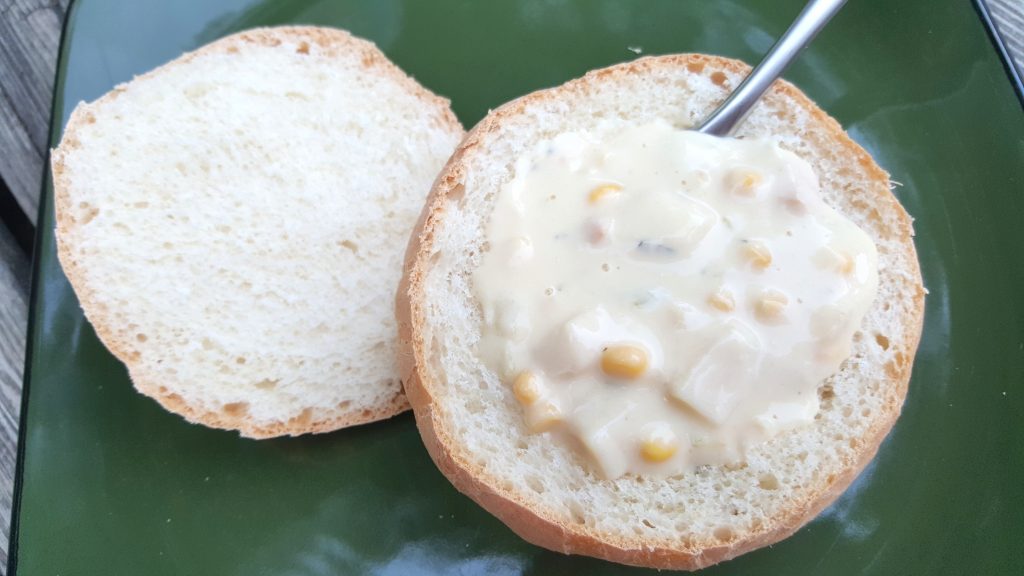 Here's my Chicken Corn Chowder! Perfect for cooler weather!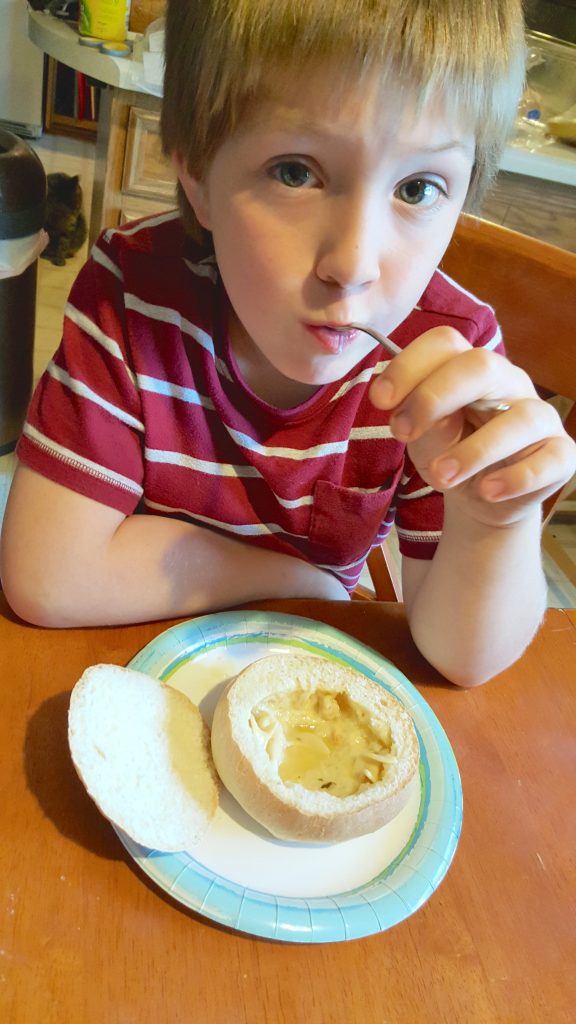 Pretty much anything my kids love is a win! So grab your grocery list and add bread bowls and Progresso soup the list – you won't be disappointed! From Light, Rich & Hearty, and Traditional – there are plenty of choices for everyone in your family and on your guest list!