Preschool Rainbow Craft – Learn Your Colors Activity
This post may contain affiliate links, view our disclosure policy for details.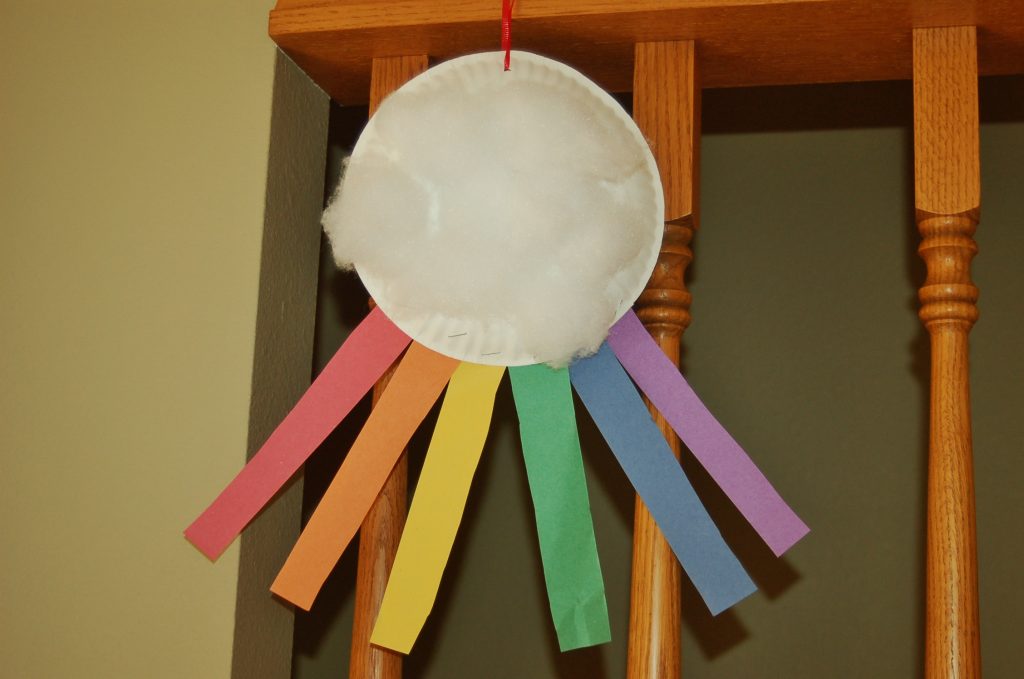 Now that my oldest son is off to school I have my 3 year old home during the day now. I've decided we will spend the year learning through fun activities to make sure he knows his basic preschool skills such as colors. Rainbows are a fantastic way to help kids practice their colors as there are SO many crafts that you can do with them!
Instead of just pointing to colors on a paper the kids can use their colors to create rainbows. For this particular rainbow craft all you need is a paper plate, some cotton balls or fluff filling, your glue of choice and colored construction paper. We also used a stapler.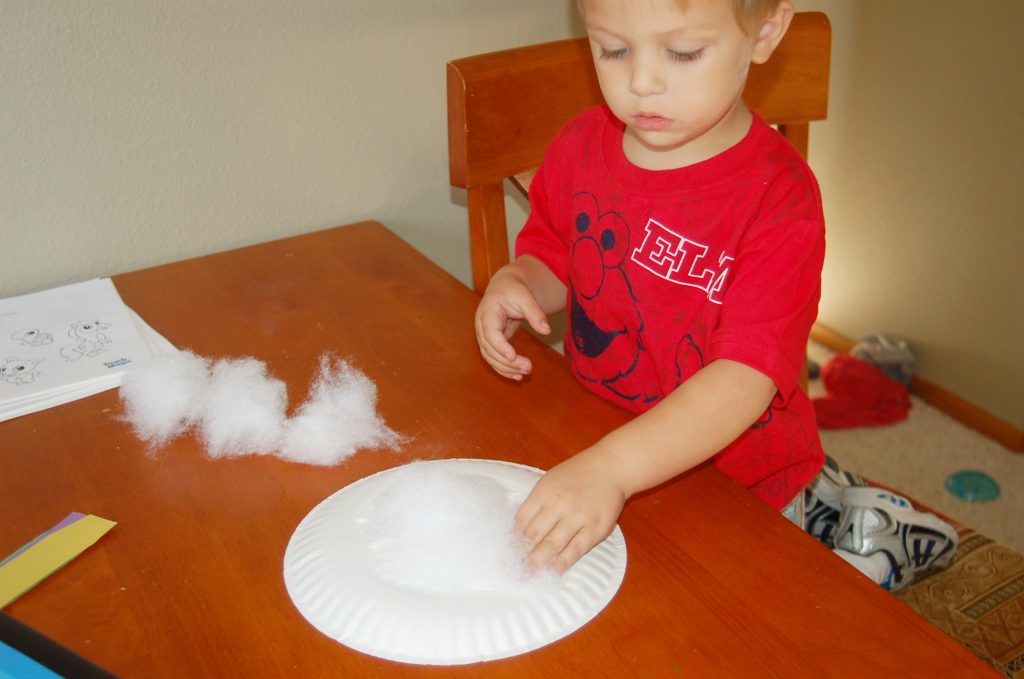 Have your child turn the paper plate face down and then glue the cotton balls or fluff onto the back end of the plate. You can pre-cut out strips of colored construction paper if you like, but don't place them in order – just put them in a pile. Then ask your child to pick up the red strip of paper, then the orange, yellow, etc. This will help you see how well they know their colors and reinforce their learning.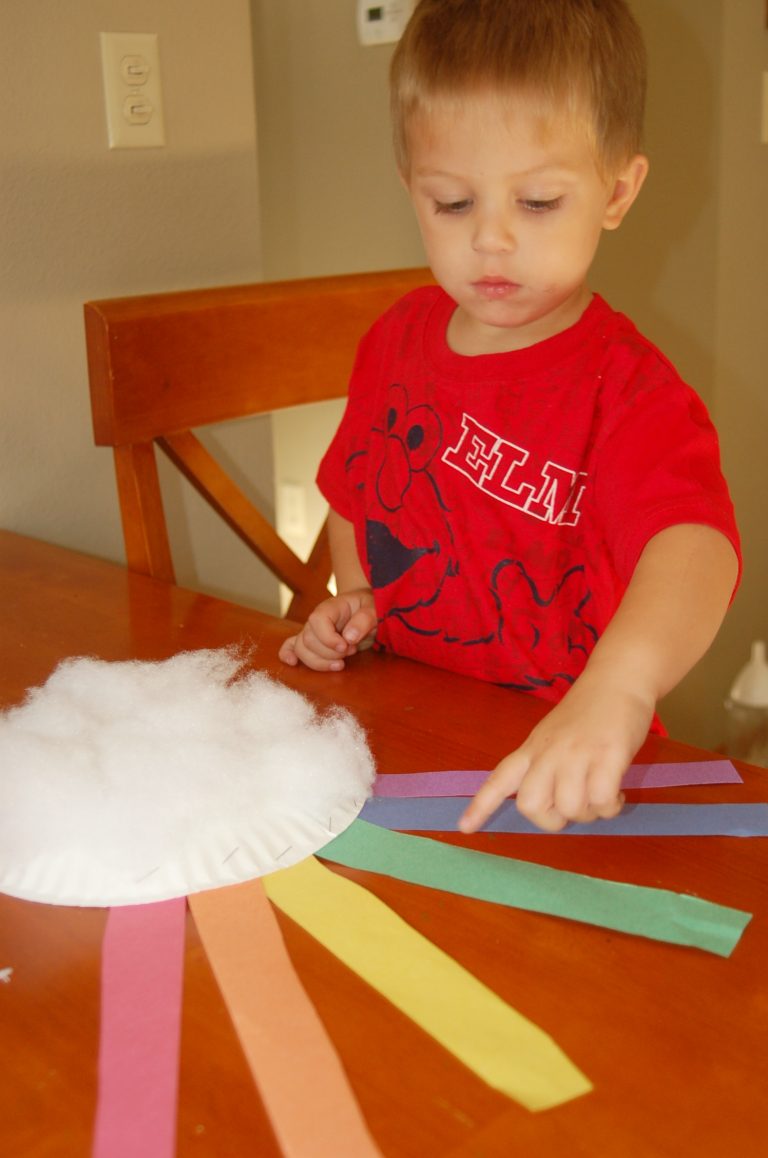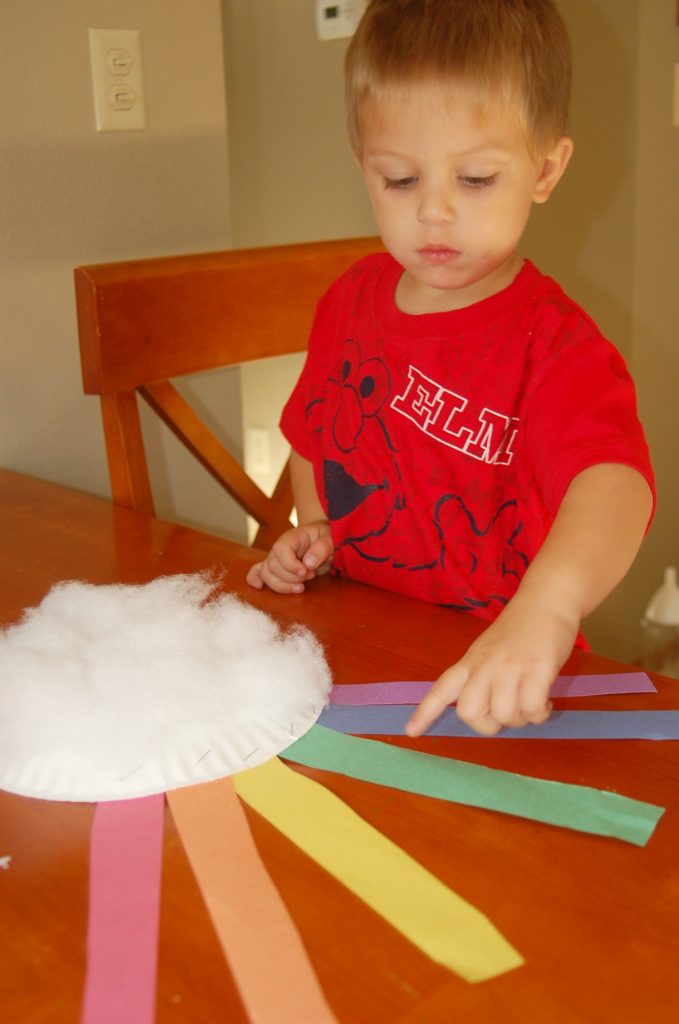 When you are all finished see if your child can name all of the colors in order! You'll noticed we left out violet as I didn't want to confuse my son between purple & violet.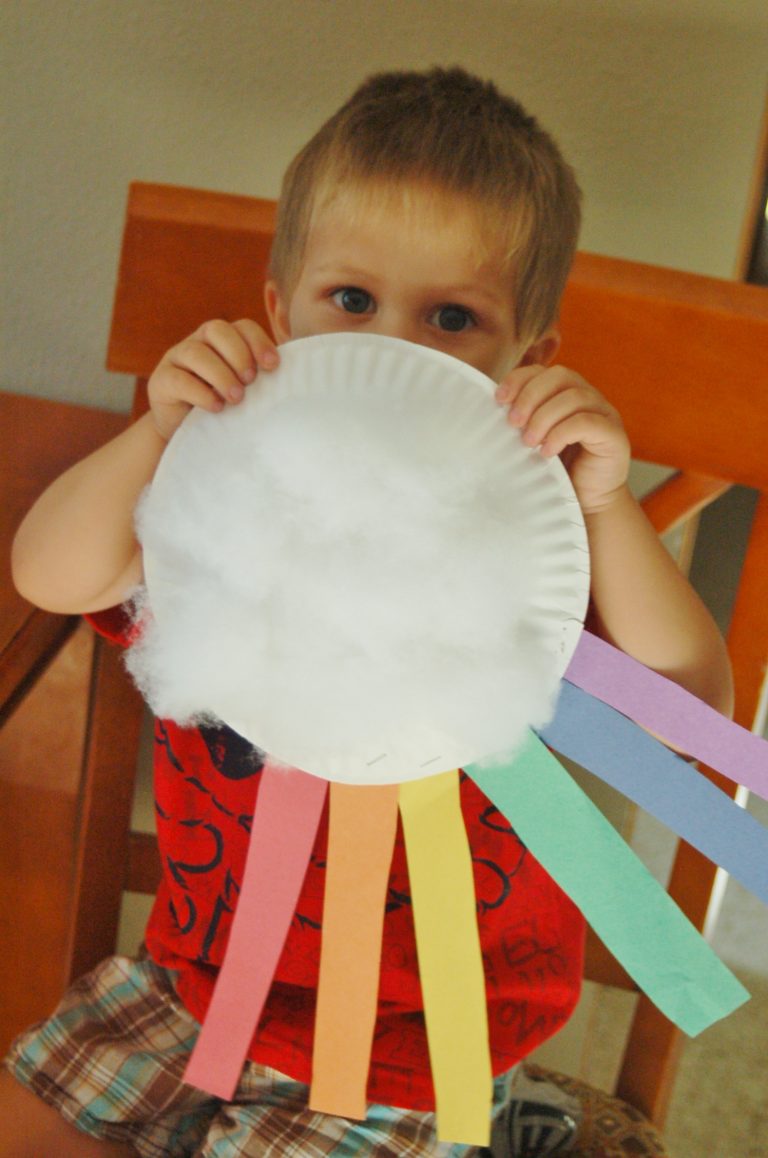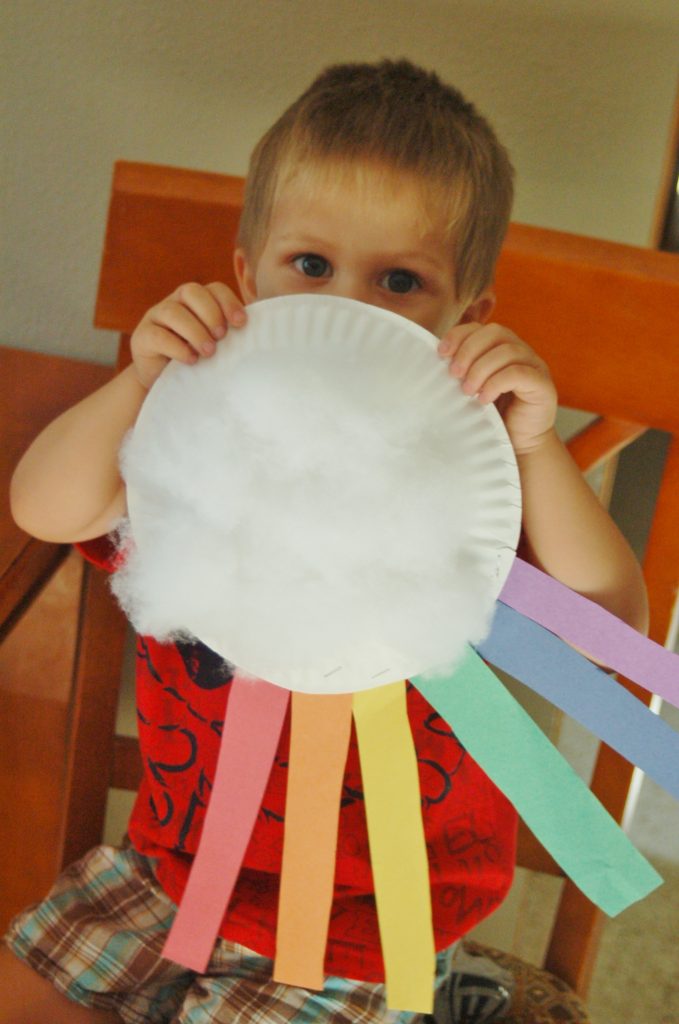 Now my son is a sun coming out of the clouds! 🙂 He was so proud of his rainbow craft and fluffy clouds that he didn't even noticed we were working on his colors!