Thrift Store Thursday
This post may contain affiliate links, view our disclosure policy for details.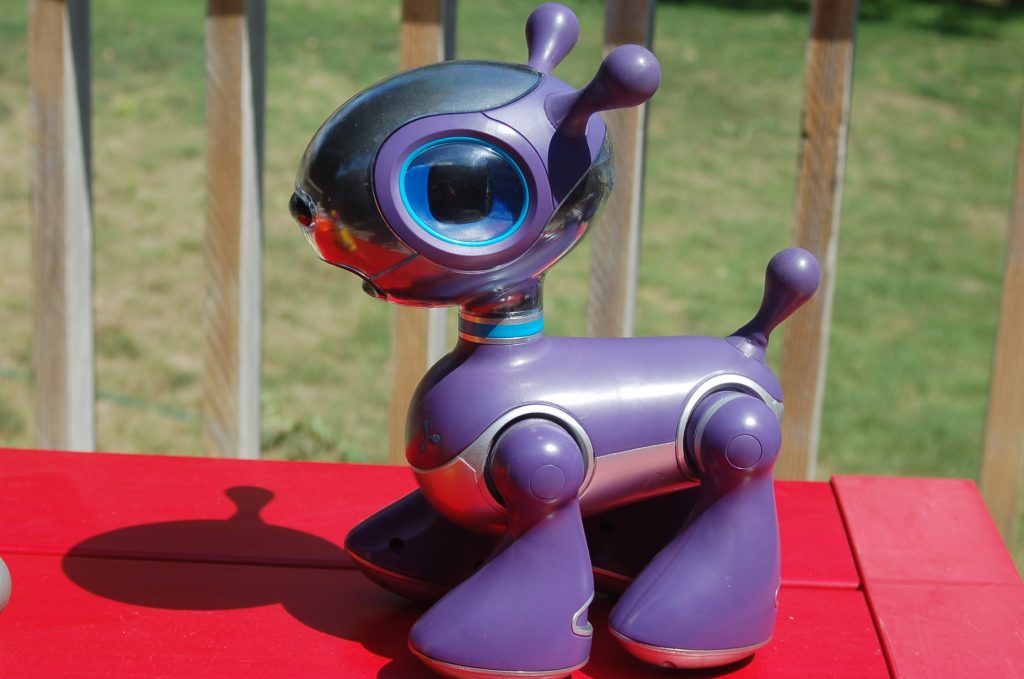 I just LOVE the thrift store I have found in town and I thought each Thursday I would highlight something I have found there to remind everyone that you can find GREAT deals at thrift stores if you look closely and often enough! Although it's not often that I can't find anything I want at a thrift store! 🙂 Today I spotted this Mio Pup from Hasbro for ONLY $.50!!! WITH batteries!! These are really hard to even find anymore and they cost over $60 on Amazon!! This will make a great Christmas present for my son who just loves robots!!
PAID: $.50
COST ON AMAZON: $60(ish)
SAVINGS: $59.50
Find anything good at your thrift store this week? Let me know what you snagged!