Roxx Your WORLD! VERY Hip Gift Idea for Older Kids / Teens!
This post may contain affiliate links, view our disclosure policy for details.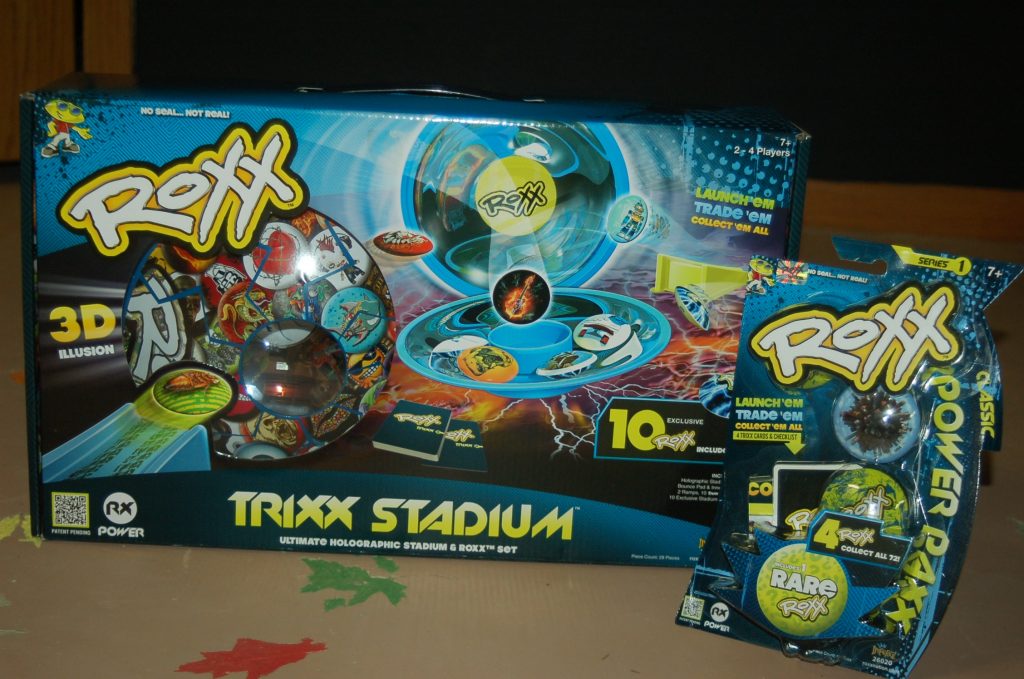 Do you remember as a kid any of those HOT collectible things you had? Well you should see Roxx! It's geared for older kids although we had fun playing it with my boys. We received this cool 3D illusion Roxx Trixx Stadium – check out my photos to see what it all looked like!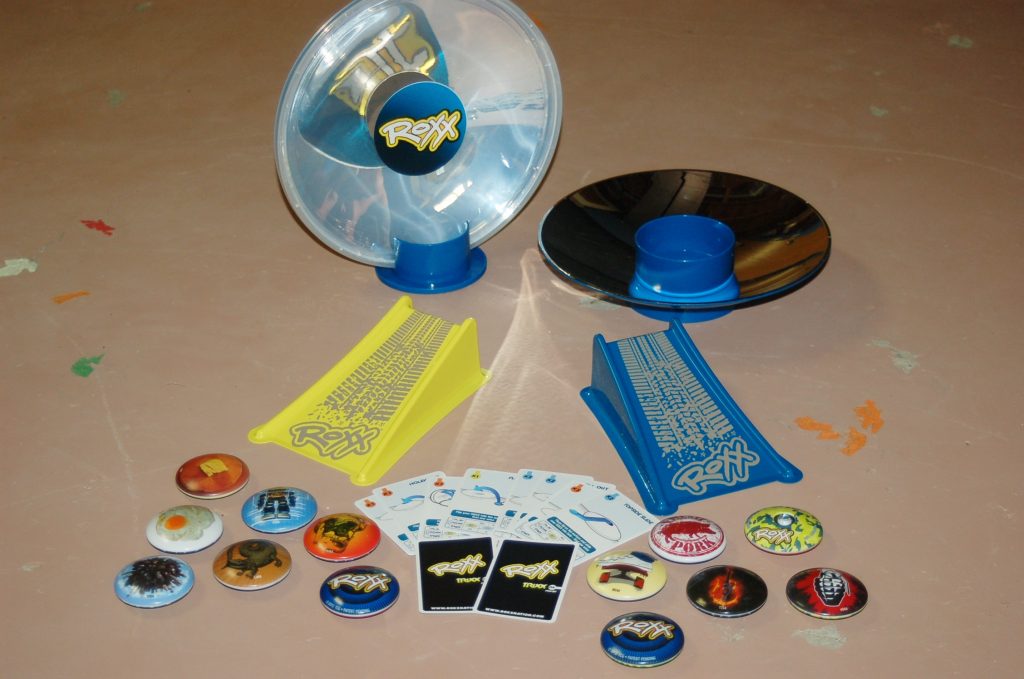 At the top you can see the 3D illusion Trixx Stadium which comes apart in two pieces and has a snap-on lid to use for trick shots. It had two ramps, a stack of trick shot cards worth different amounts of points and 10 Roxx. (My fabulous PR rep sent us extras!) I just LOVE 3D illusion stadiums – my chemistry professor had one on his desk and so I just loved seeing them turned into a kids toy! (and decorated!)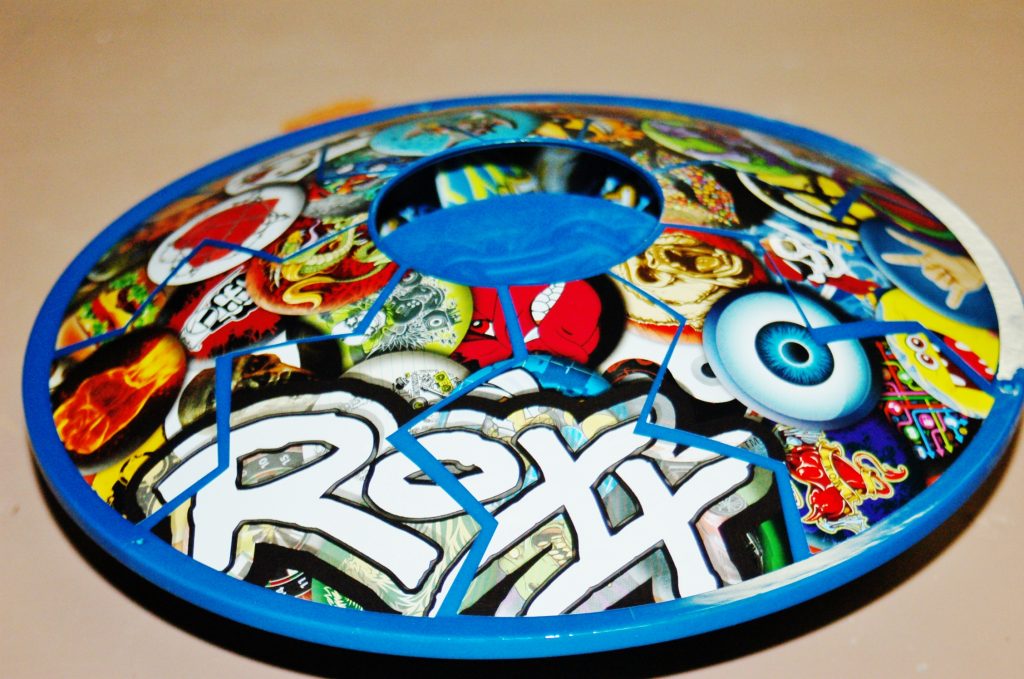 VERY cool designs!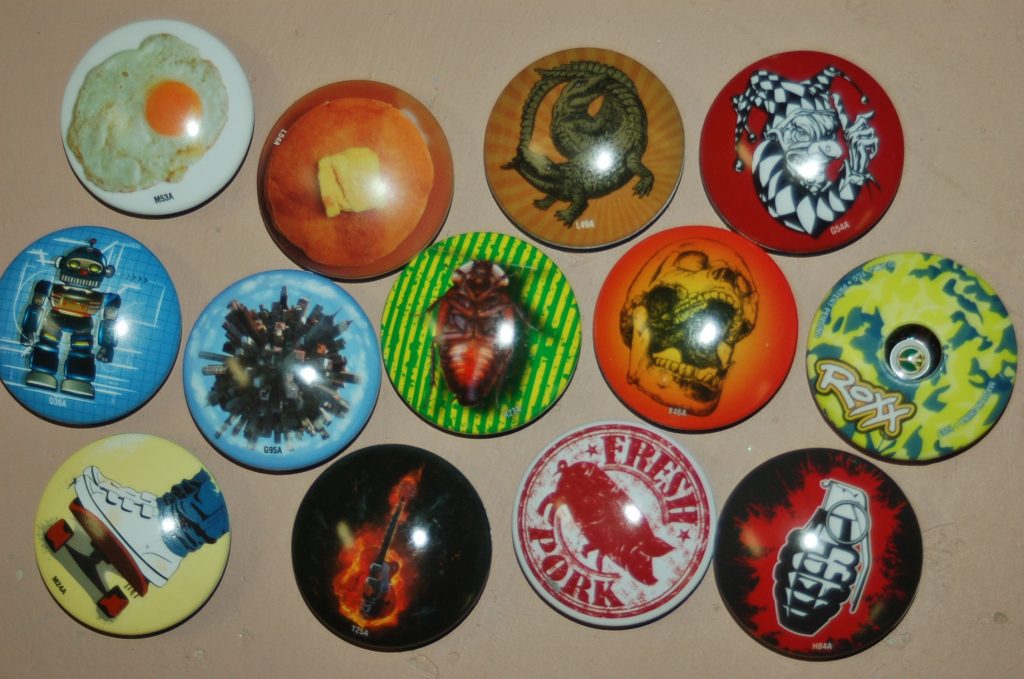 These are the Roxx that we have. Each one is different and there are rare ones to collect as well. I just LOVE the designs and my kids loved them too! My oldest of course HAD to have the "Fresh Pork" pig Roxx in honor of his late pet pig! The Roxx seem to be indestructable. They won't be breaking anytime soon- that's for sure!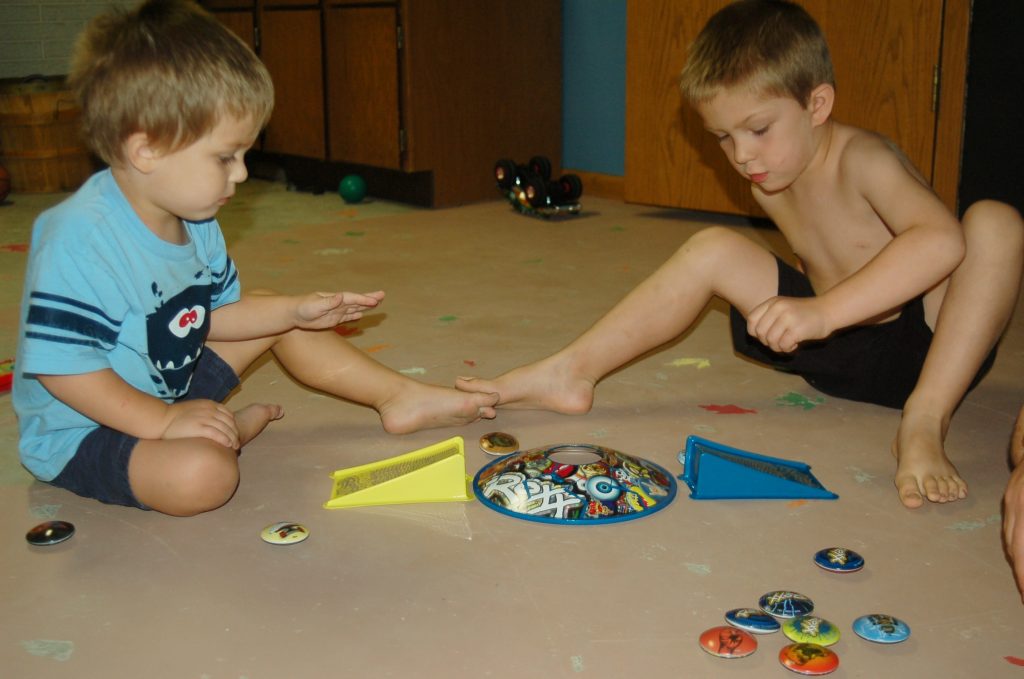 Since my boys are a bit younger than the age for Roxx we decided to try only the easy trick shots with them. My husband and I tried the harder ones! Even my 3 year old could make some of the easy shots – I was impressed!! The first trick shot we tried that you see above is by sliding the Roxx to fall inside the top of it's dome. The kids loved using the ramp – boys have such a need for a thrill!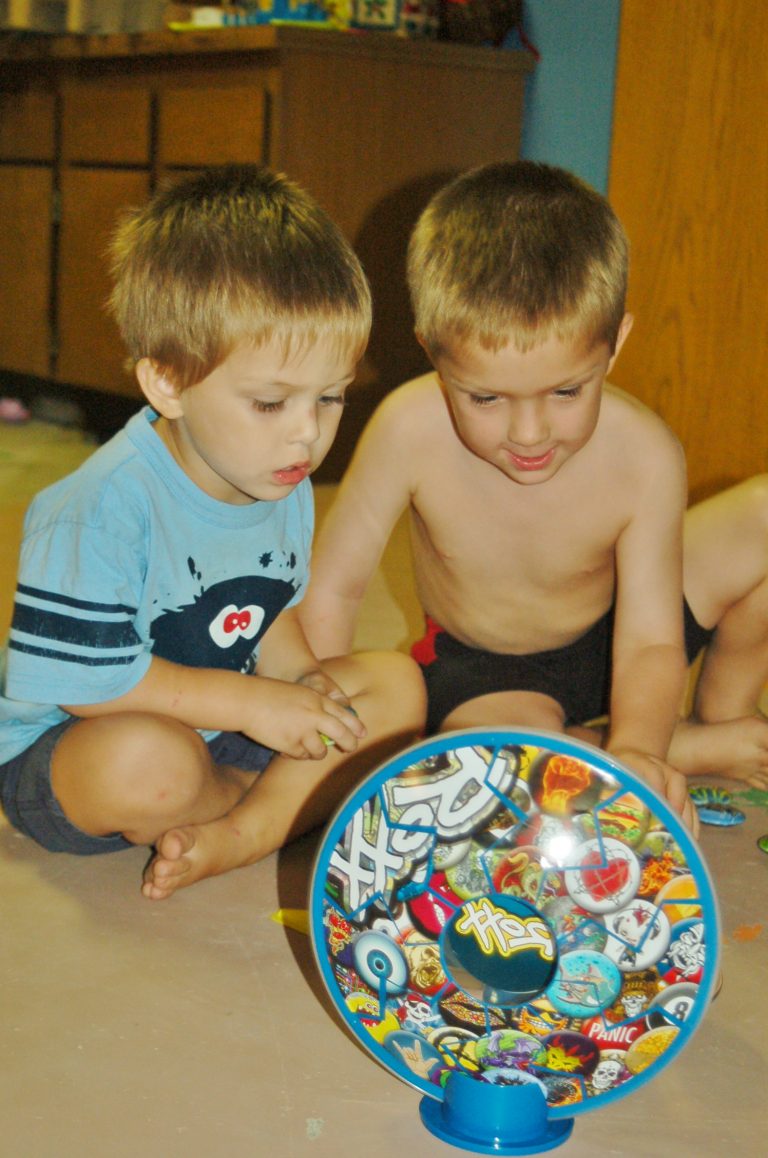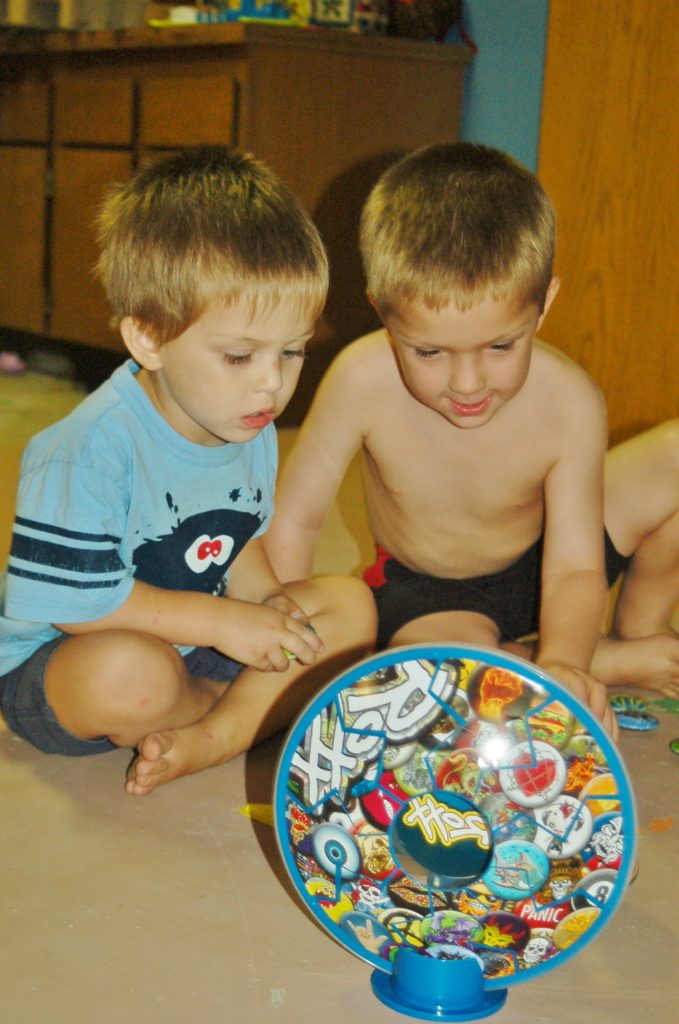 Then we tried one where we put the lid on one half of the Roxx stadium, threw the Roxx against the stadium and tried to get it into the cup. You can tell how much my kids like this!! I can't wait for their cousins who are older to come and play – I know they will love it! And let me tell you a lot of the trick shots are hard! Maybe I'm just getting old. 🙂 Seriously though, teachers can give a big SIGH as Roxx require too many extras to take to school and parents can give a big SIGH because Roxx will give their kids something to keep very busy with! I bet these will be huge this Christmas! If you want something non-electronic that will keep your kids busy for a while, that has awesome hip designs and requires good hand-eye coordination – make sure to check out Roxx! There are more things than just this Trixx Stadium that you can buy including the Roxx Hammer, Rockett, Trixx Park, and more!
You can buy Roxx on Amazon  as well as Walmart, Toys R Us, Walgreens, Dollar General, Family Dollar, Winn-Dixie, Meijer, Kroger, HEB, Fred Myer, and Bi-Mart. 
Disclosure: I was not compensated for this review. I received the above product to use in order to form my own opinions. All opinions are 100% my own.