Bears for Humanity: Buy a Bear, Give a Bear + Children's Miracle Network Hospitals Benefit
This post may contain affiliate links, view our disclosure policy for details.
This post brought to you in partnership with Bears for Humanity.
It's no secret that most of us reading (or writing!) on this site love kids. So when an e-mail hit my inbox about supporting a good cause for kids – I'm all in! Bears for Humanity contacted me to review their soft cuddly teddy bears and when I read more about it I added their project to my calendar right away! EVERY time someone buys a teddy bear (only $14.99 at Rite Aid!), another teddy bear is donated to a child in need. AND in addition to that $1 from each purchase is ALSO given to the Children's Miracle Network Hospitals. It's such an easy way to give, and I have to tell you – these bears are incredibly soft!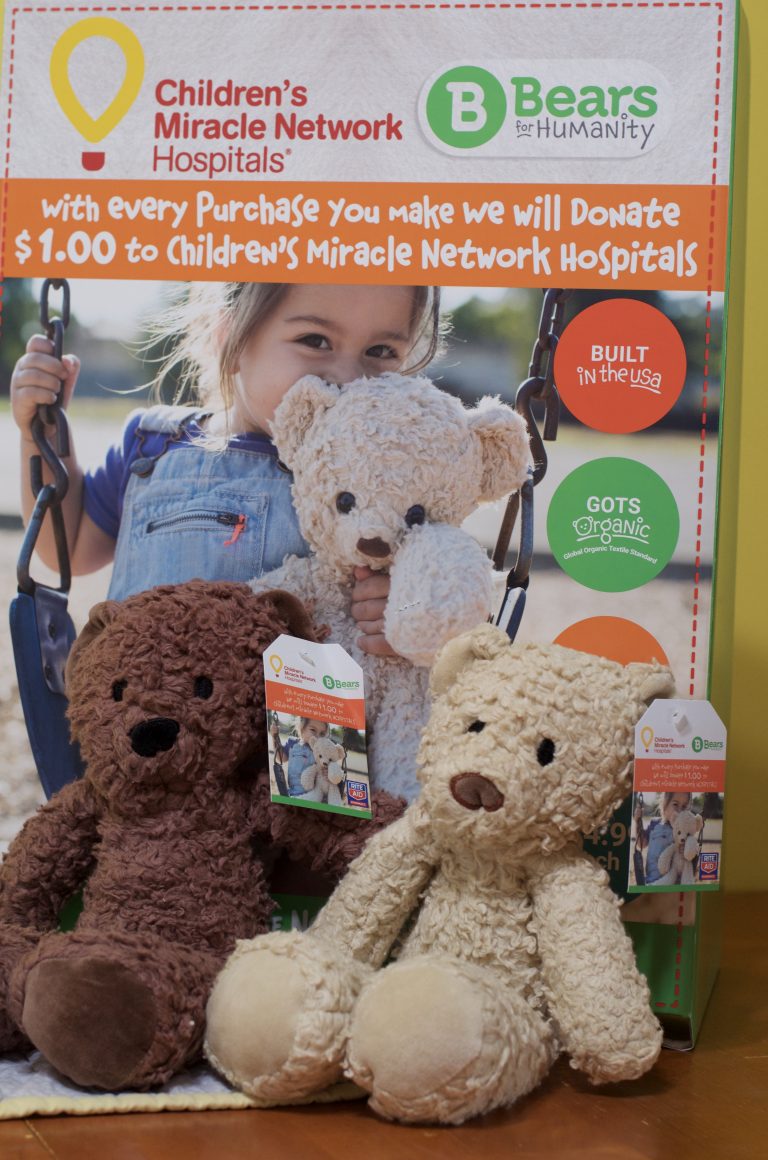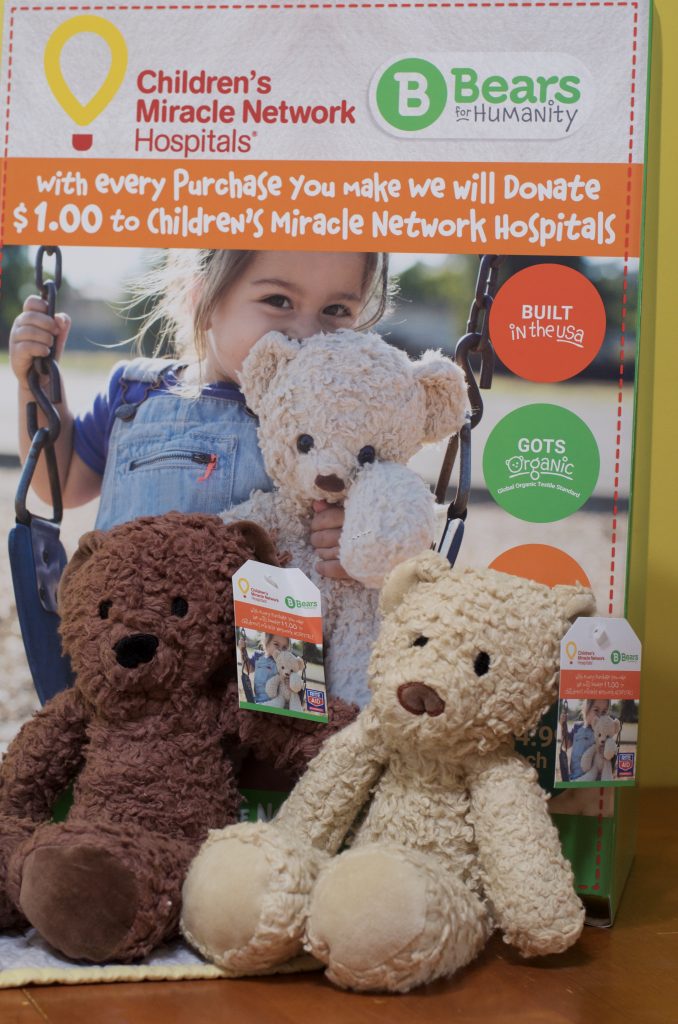 More about the Bears for Humanity Teddy Bears: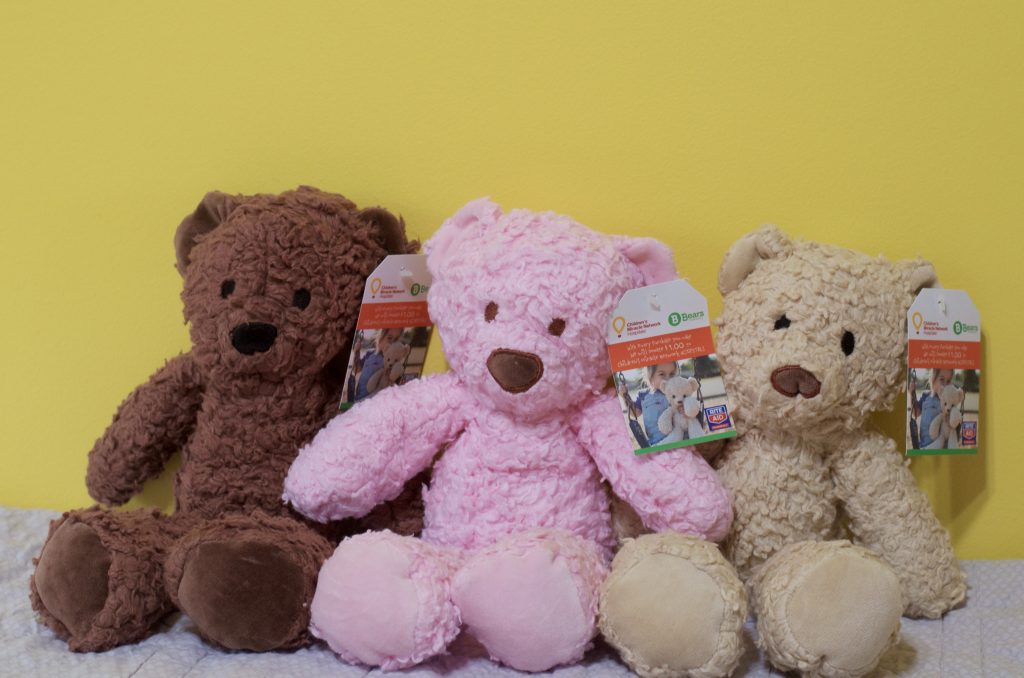 *Each bear is made with 100% Organic Cotton/Hemp fibers. (naturally anti-bacterial!)
*Materials are certified by the Global Organic Textile Standard.
*Each bear is Hand Sewn, Stuffed AND finished in the USA!
*Each bear is made by women, and at-risk moms and dads from the welfare to work program.
*Each bear is ethically sourced based on fair trade principles.
*Each bear purchased = 1 bear donated + $1 to Children's Miracle Network Hospitals
*Find them on Facebook HERE or SHOP for a bear now!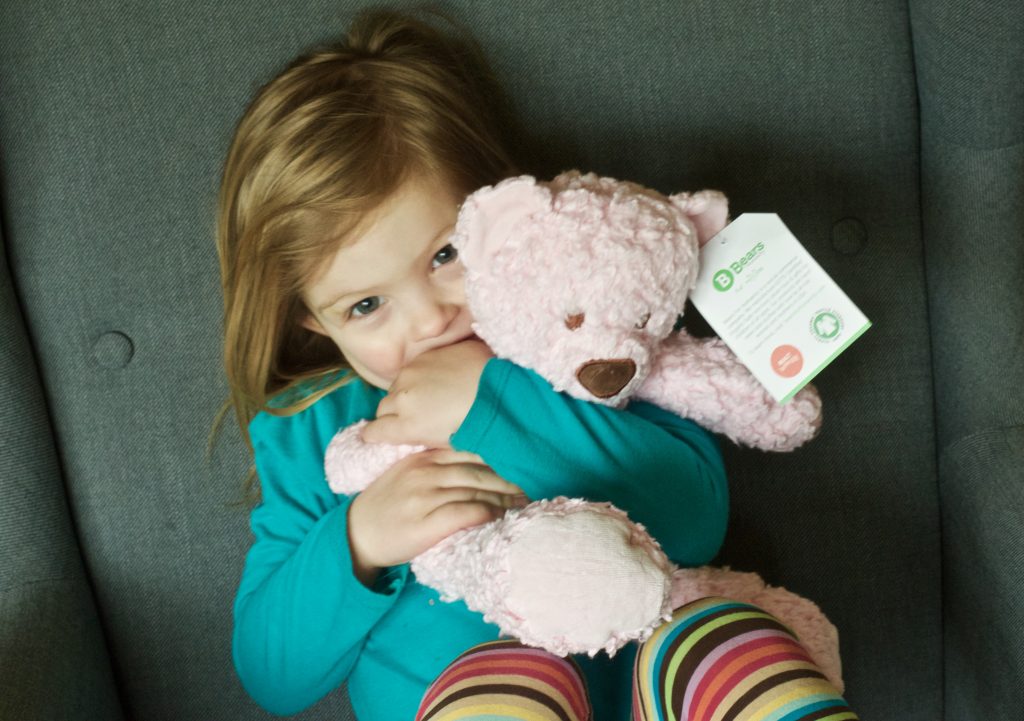 More than 3800 Rite Aid stores in 31 states in the USA will be carrying cream, pink, and brown organic teddy bears. These make wonderful gifts for Easter baskets, incentive prizes, shelter donations, Alzheimer's patients, and more! My daughter chose the pink bear to keep. We are donating the brown teddy bear to great grandma who is a dementia patient in a memory care facility. And the cream one I'll be adding to a toy donation box going to a shelter! That's the wonderful thing about teddy bears – they are for all ages!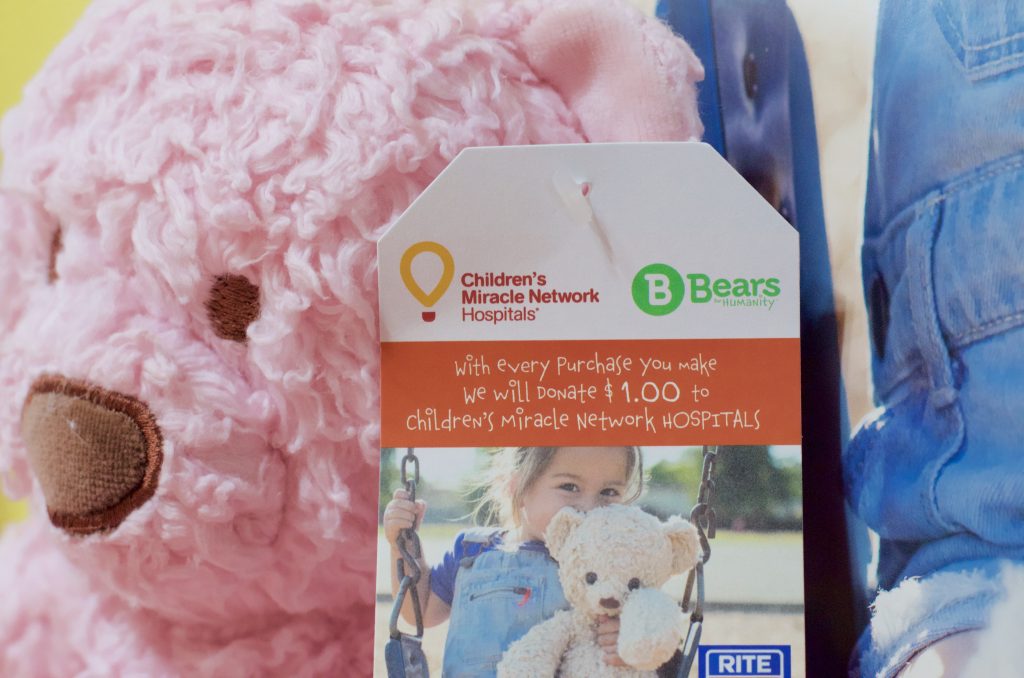 Money for Children's Miracle Network Hospitals:
It's no secret that medical bills are expensive and can grow exponentially with each day care is needed. The funds raised for the hospitals will help to fund pediatric medical services, groundbreaking research and purchase state-of- the-art medical equipment that not only saves lives but also improves the lives of millions of children each year.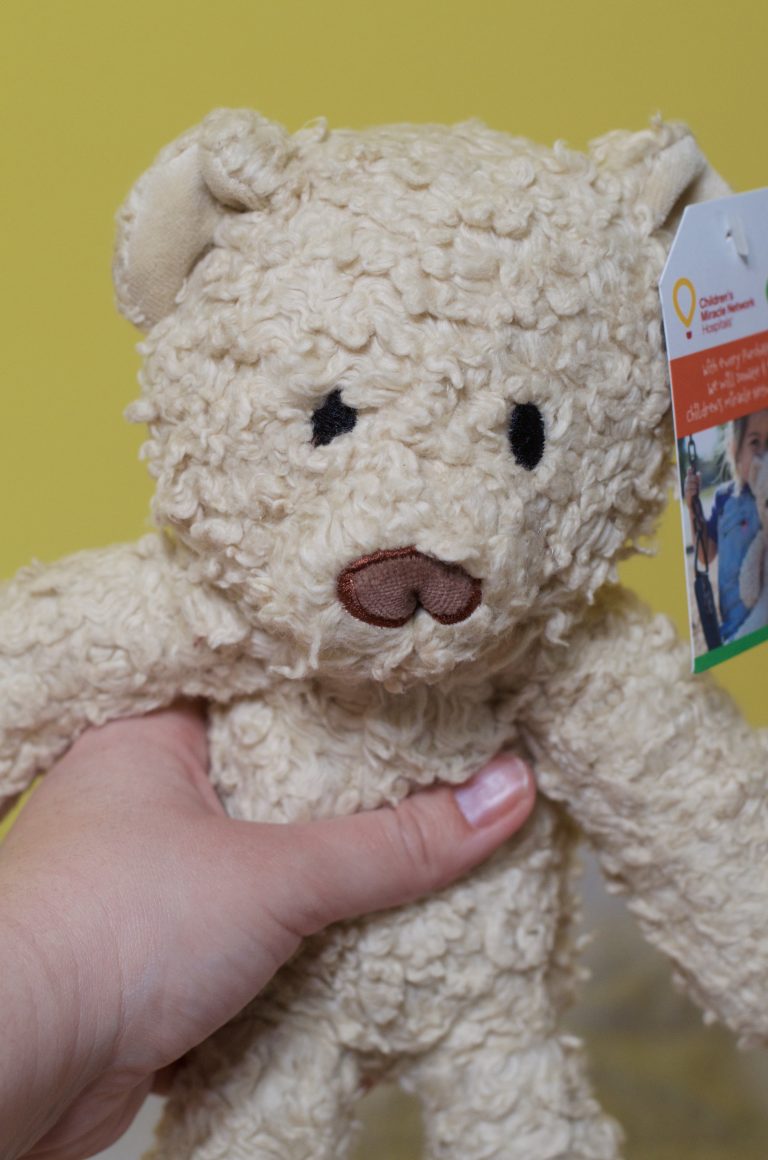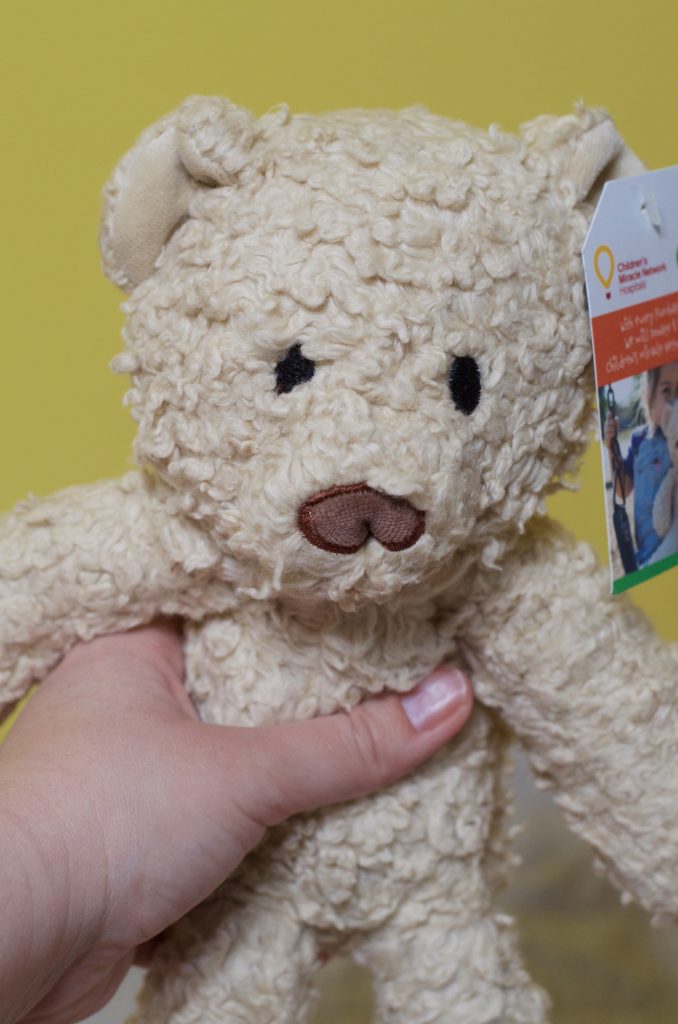 Help us spread the word! Please RETWEET the image below by clicking on it then hitting "retweet"! OR use our social share buttons on this post to share it to your Facebook page or favorite social media platform!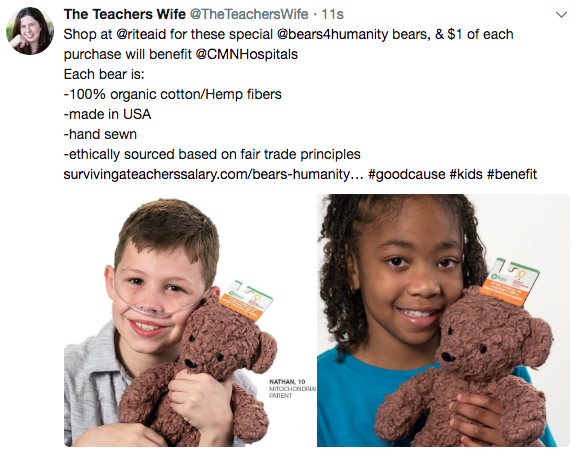 WIN a Teddy Bear!
We've joined together for to help promote these teddy bears sold at Rite Aid and have one to give away! Just enter the Rafflecopter form below to be entered!