Baked Apple Pie in an Apple Recipe
This post may contain affiliate links, view our disclosure policy for details.
Mmmm I made the most amazing and simple dessert tonight for dinner! In passing I had seen somewhere that you can fill apples like you do peppers so I decided to come up with my own creation tonight! You wouldn't believe how simple it was! By the time my husband had made us some quick quesadillas I was finished creating this dessert and had it in the oven.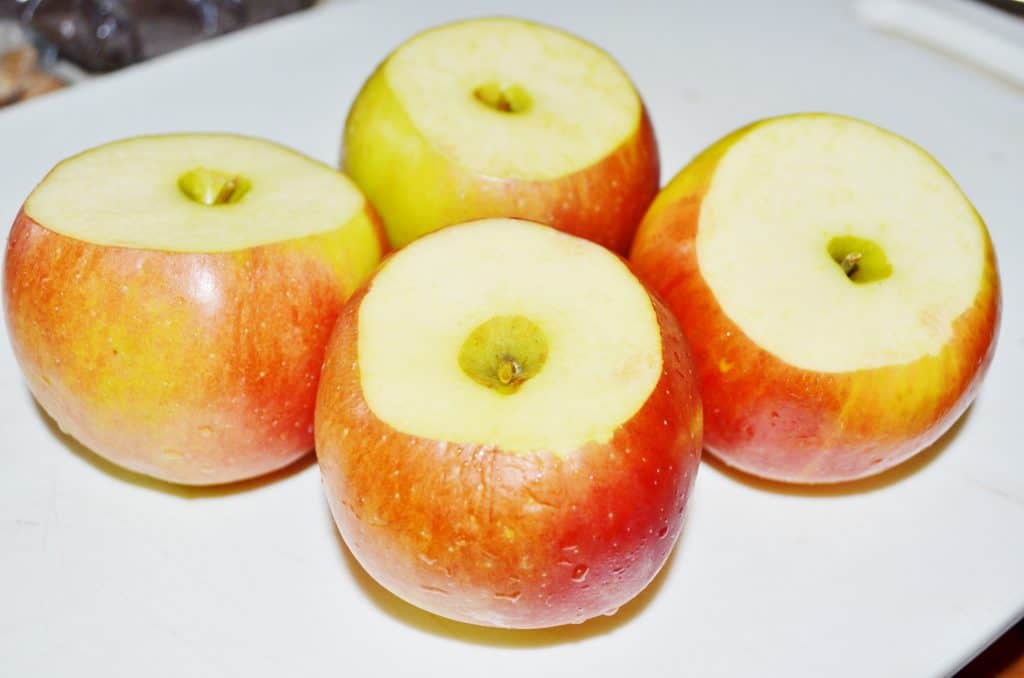 Slice off the very top of an apple – one apple per person. We are a family of four so I sliced off four apple tops.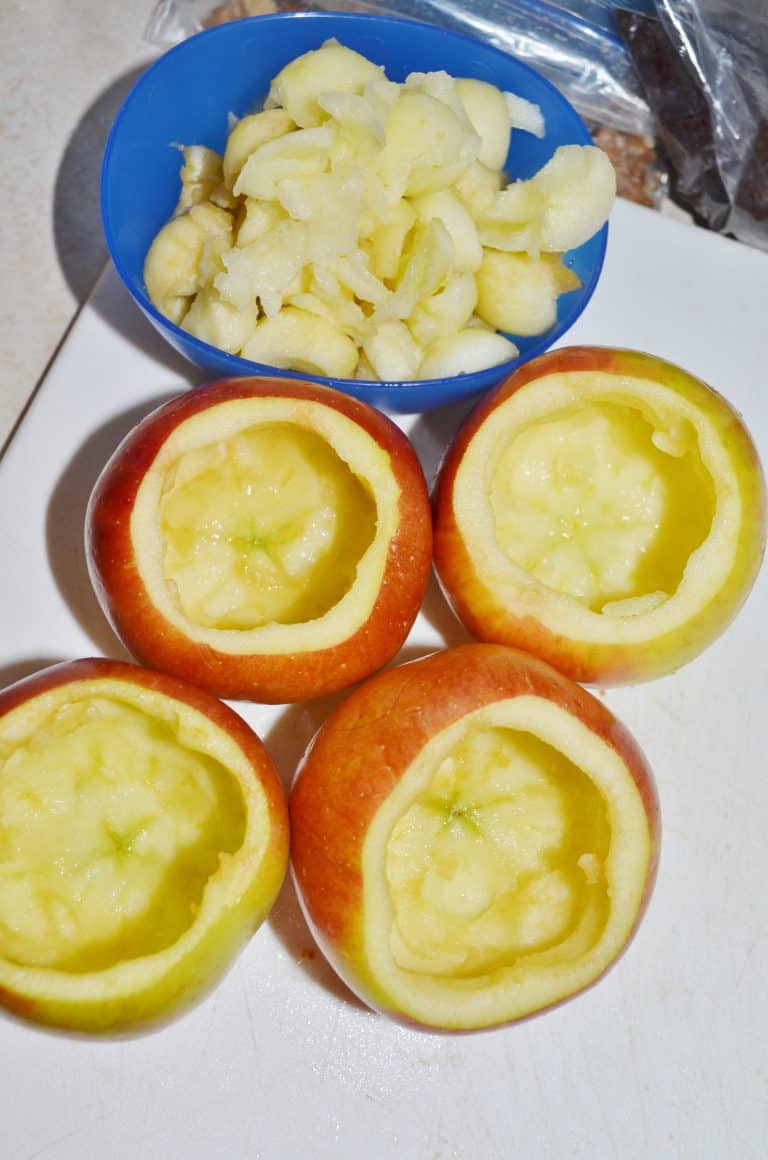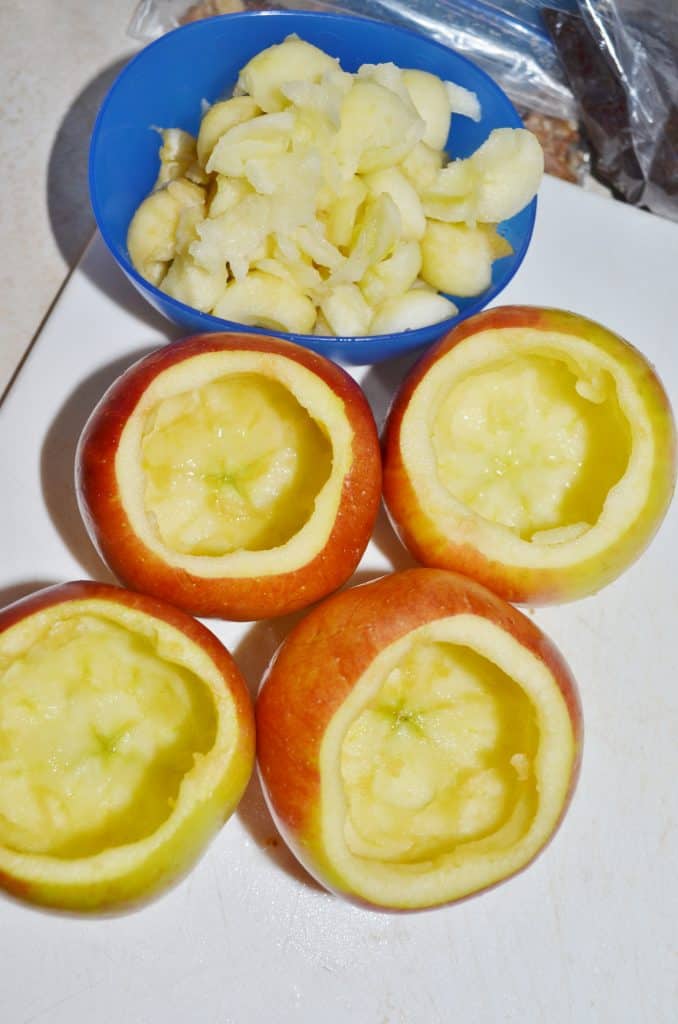 Then scoop out the inside of an apple just as you would a baked potato. I used a melon baller and it was incredibly easy to do. Make sure to leave enough of the apple inside so that your skin doesn't fall apart! I kept the good parts of the apple that I scooped out in one bowl and the core and and any undesirable parts in another bowl. (these later went to our pig as a treat!)
I'll tell you what I did and you can adlib any way you want! In a small mixing bowl I dumped all of the little pieces of apple that I had set side and chopped them up to smaller pieces. Then I added 1/2 cup flour, 1 tsp. of cinnamon, 2 Tbsp. of sugar, 1/3 cup of lard (shortening will work too), and 2 tsp. water. Mix it all together really well, then scoop it up and place it back into the hollowed out apples.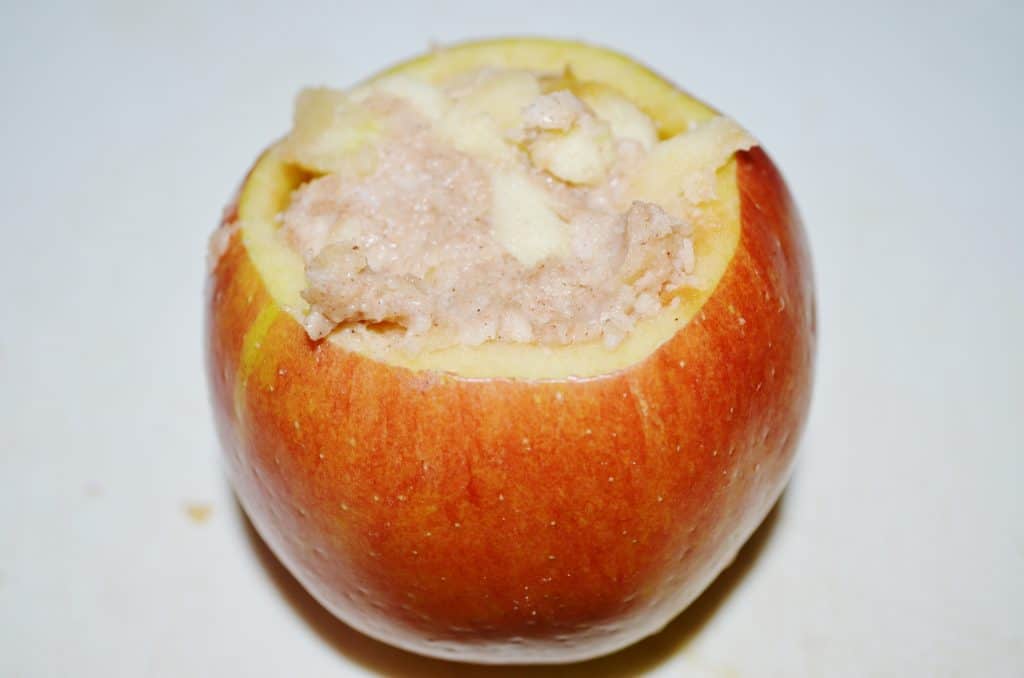 I had enough "filling" to fill up all four of my apples exactly.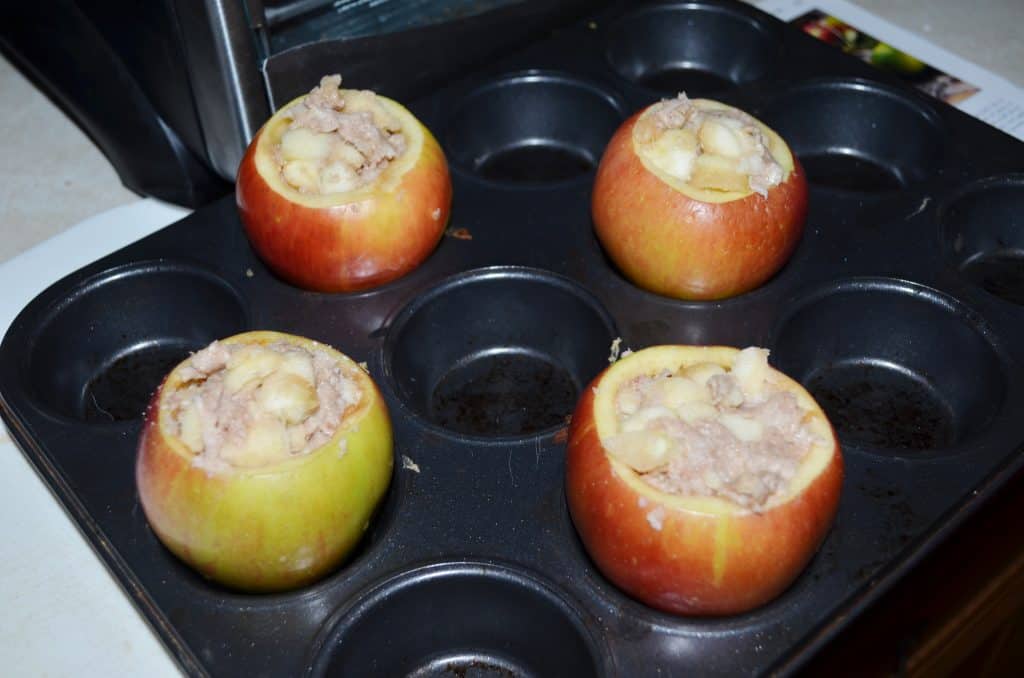 To prevent the apples from tipping over I placed them into our muffin pan, and then baked them at 425* F for 40 minutes.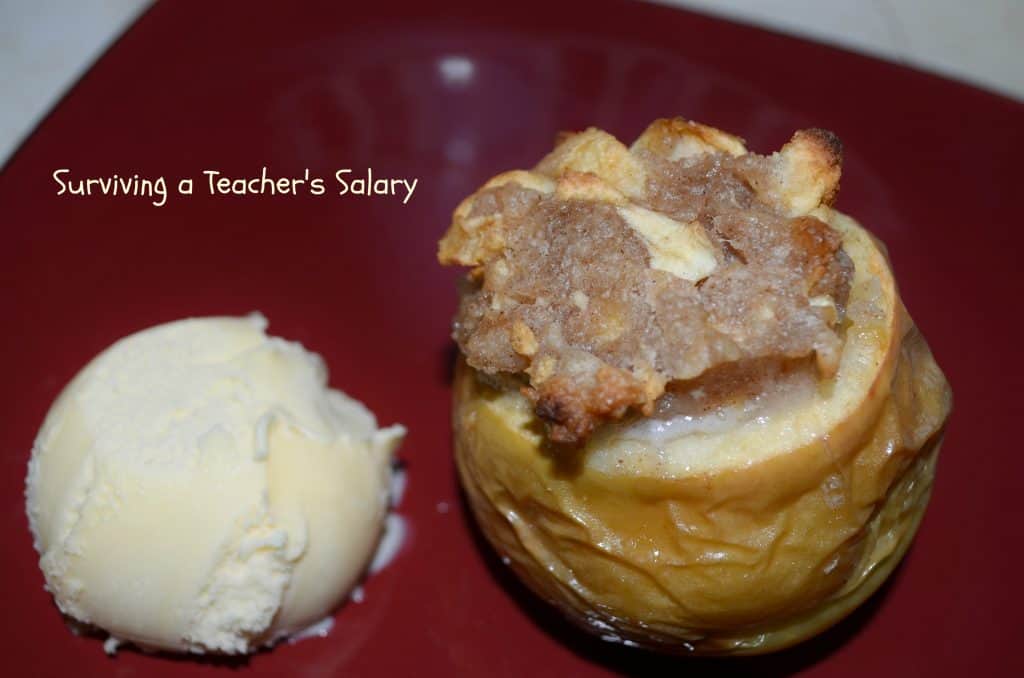 They were easy to scoop out and didn't fall apart! Add a scoop of ice cream and you've got yourself a delicious dessert!