Disclosure: This post brought to you as part of the U.S. Cellular Blogger Brigade. All opinions are my own.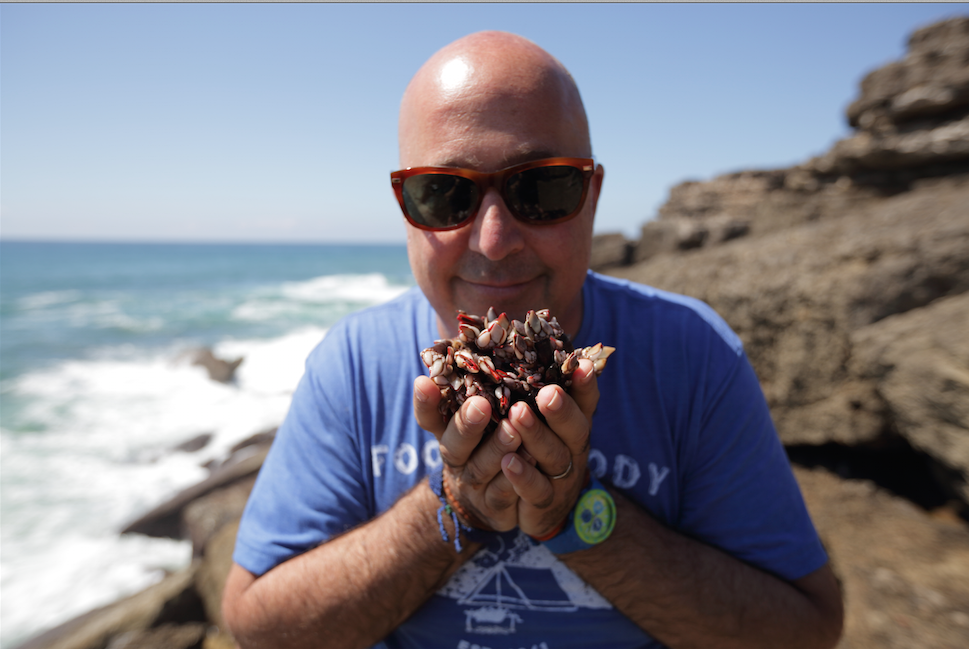 As a family, we always cherish visiting our beautiful country and almost wish we could be on the road full time. There is certainly an allure to it for me! There are so many different unique places one could travel in our country. Statistically speaking 30% of Americans have never traveled across our nation(*) which is really sad to me – but I've got quite a case of wanderlust!  Recently our family took a road trip from the Midwest to Niagara Falls, Boston, New York City, Philadelphia, Washington D.C. and back traversing 3000 miles, 13 days, and 8 different hotels. We had a BLAST – but that's a whole new post!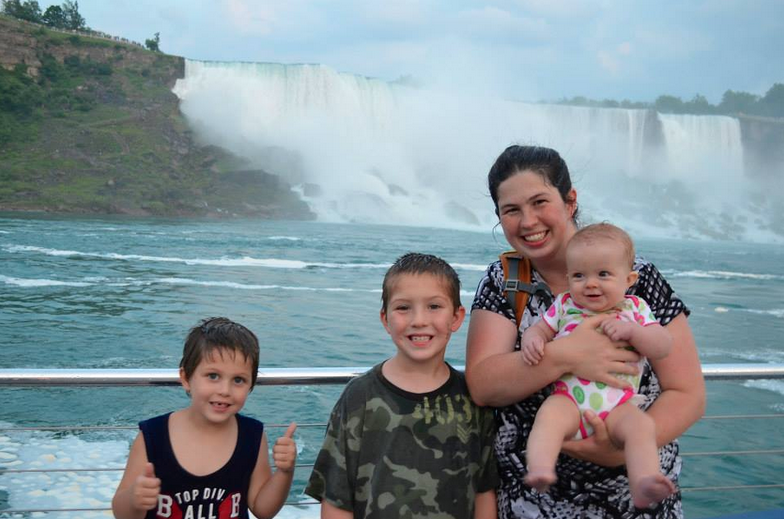 One of the nice luxuries of our traveling was the ability to use our U.S. Cellular phones to navigate around on the roads. We had our GPS and maps running pretty much non-stop for two weeks because I am pretty directionally challenged. Before all this great mobile technology I used to get lost quite a bit! Because of their national network coverage, we were easily able to identify the quickest route, how to use public transportation, and the ability to share our trip with friends and families using our phones. Our maps would even re-route us with a quicker route if traffic became an issue which really helped us save some time over our travels.
This summer, U.S. Cellular, our wireless carrier which has national network coverage, is teaming up with award-winning television personality, chef and food writer, Andrew Zimmern, to premiere "Big Country," a five-episode digital series starting July 20 where U.S. Cellular and Zimmern find deserving customers from across the U.S. and take them to places they've always wanted to visit. Get those bucket lists ready!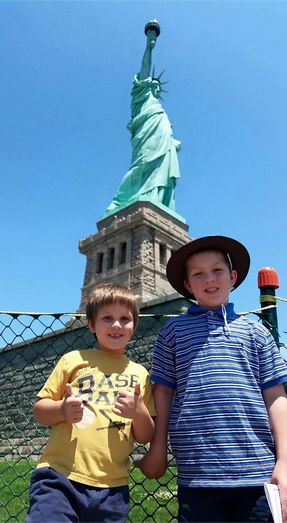 As we watched these episodes the kids were excited to see the same places we just visited on our road trip to NYC in episode one. In episode one this guy had never been anywhere in the USA other than California and Hawaii and so he got to take an amazing trip to NYC to eat fancy foods, see the skyline from a helicopter and more! Although our trip to NYC wasn't quite so fancy it was equally as fabulous! Money saving tip in NYC – If you visit NYC, consider using Public transportation as a means to get around. It is MUCH cheaper to use the bus or subway then to park or use a taxi (trust me on this one and your wallet will thank you!). Parking near popular attractions can be close to $50 for just four hours of fun. The best part about these episodes is to see the excitement and joy of the people who have never traveled.
U.S. Cellular is still looking for a deserving customer to become the fifth and final person to allow an opportunity of a lifetime to travel somewhere they've always wanted to visit (including New York City, Portland, Maine, Bend, Oregon and San Francisco.). NOW through August 10th go to www.USCellular.com/BigCountry in order to nominate someone who you feel deserves to travel somewhere in our Big Country. (This opportunity is only opened for U.S. Cellular customers.) Make sure to also check out Foodnetwork.com/BigCountry and TravelChannel.com/BigCountry too! I can actually think of several people I'd love to nominate and taking just a few minutes to nominate someone could make a BIG difference for them!
(*) Results are from an online survey of 3,562 nationally-representative smartphone owners conducted by Ipsos Marketing on behalf of U.S. Cellular. The survey was conducted from June 18-25, 2015.