Tips for Using the Noggin App to Extend Learning Opportunities
This post may contain affiliate links, view our disclosure policy for details.
This post was sponsored by Noggin as part of an Influencer Activation for Influence Central and all opinions expressed in my post are my own.
My kids have learned an incredible amount (voluntarily!) just by being strategic about their entertainment. I am a huge fan of edutainment and gamification as part of an active, engaging approach to learning! My 6 year old daughter has enjoyed using Noggin's subscription service. It will be perfect too while we're traveling this summer!
Noggin has a special promotion right now where you can take advantage of their FREE 60-day trial! (available until June 30)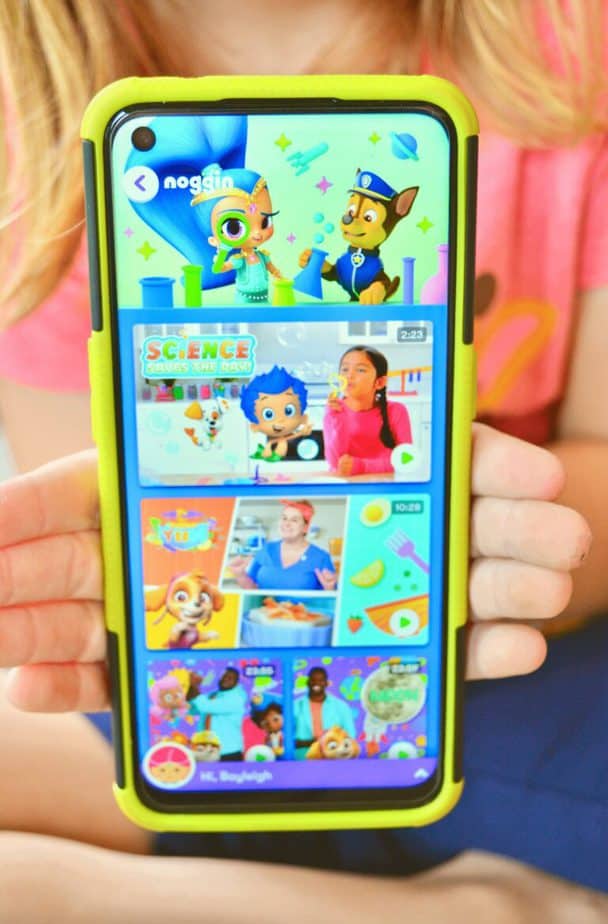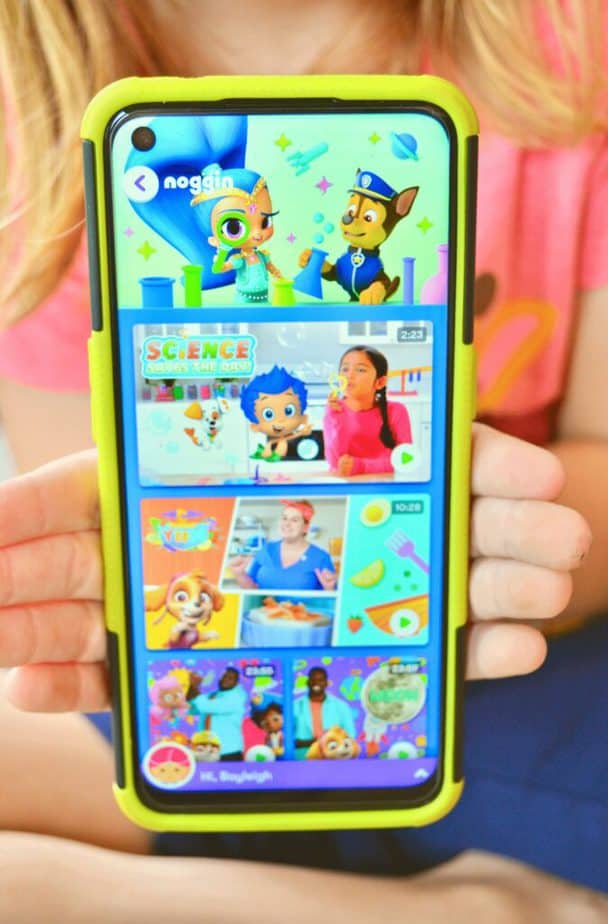 Technology, when used appropriately, can be a tremendous tool for learning organically! Right now we're trying out Noggin's subscription service which has multiple types of learning tools including:
e-Books

interactive learning-oriented games

digital coloring books

physical activities

and more!
Your kids will find their favorite Nick Jr. characters in Noggin, like Dora the Explorer, Bubble Guppies, Blue's Clues, PAW Patrol, etc. They have been helping my daughter learn about architects, insectologists, ancient Egypt, sight words, math and more! You can add the app onto your phone, tablet or TV!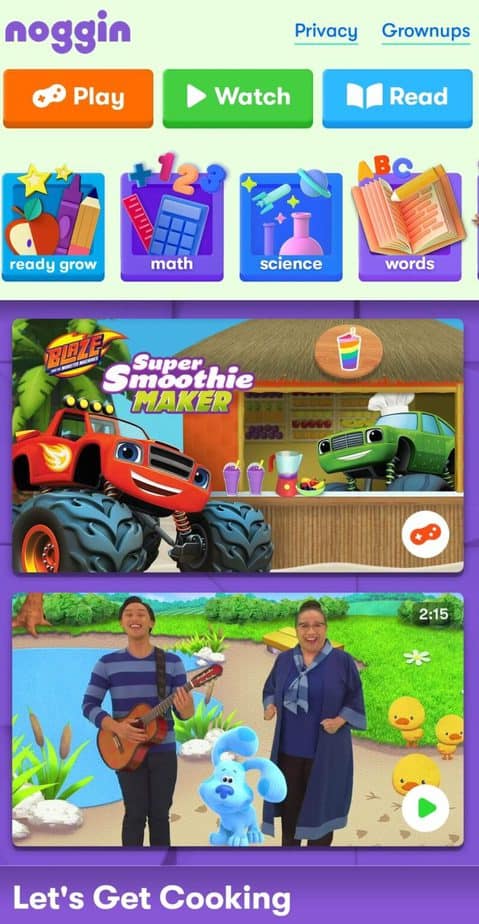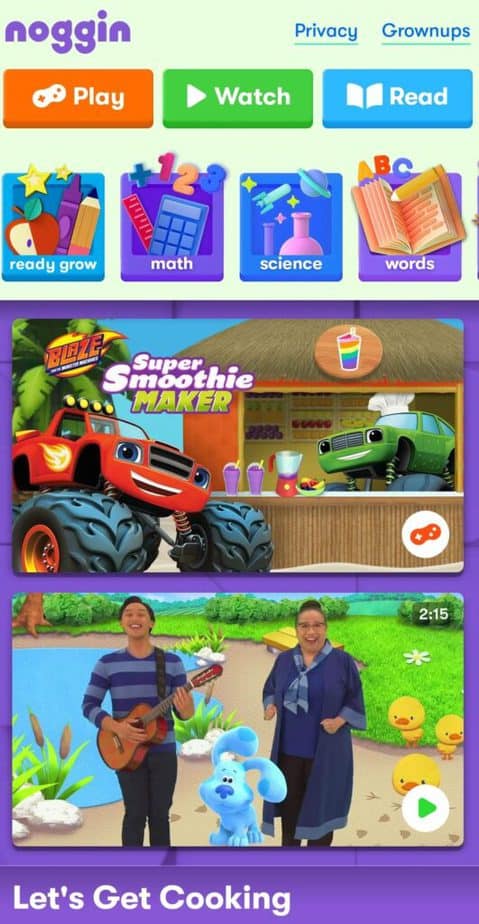 As you can see above, your kids can search by subjects like math, science, words, books, etc. or just scroll through the app and play whatever interests them! On each item is a quick reference symbol for game, book, video, etc. That way you know at a glance what type of fun is inside!
You can add different profiles for different children and manage your subscription easily inside the "parent" section of the app. (Which is locked from your kids so there are no accidental changes.)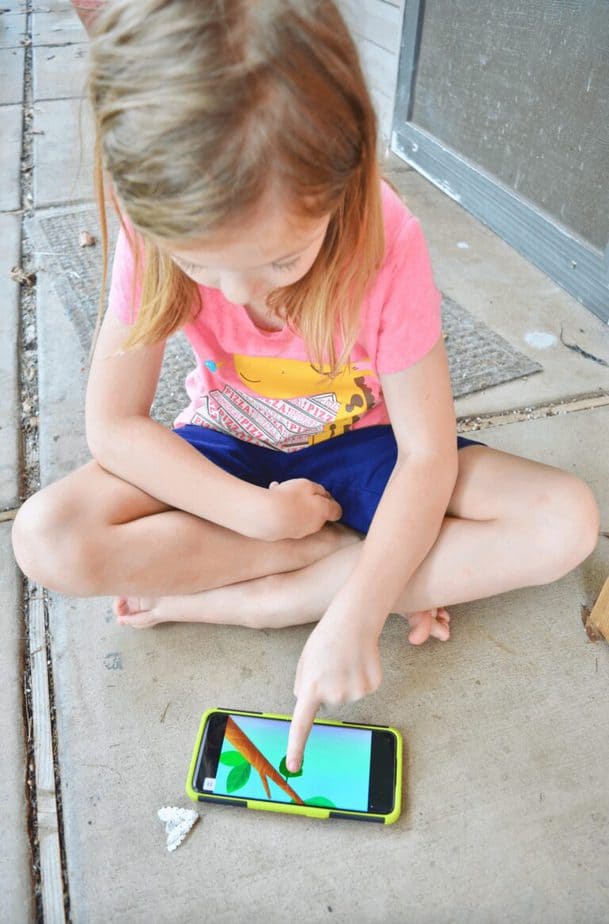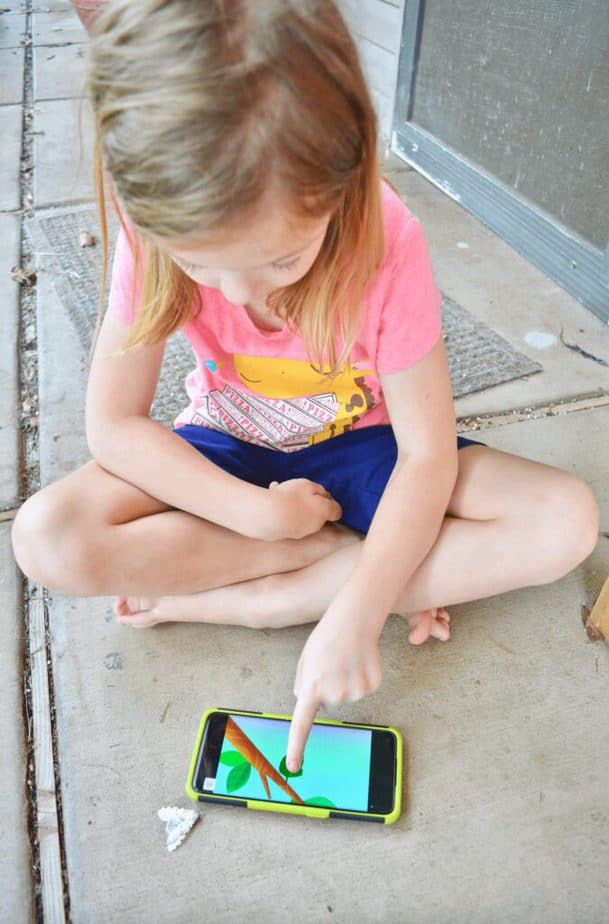 Examples of Learning Games on Noggin:
"On the Job Insectologist" Learning Game –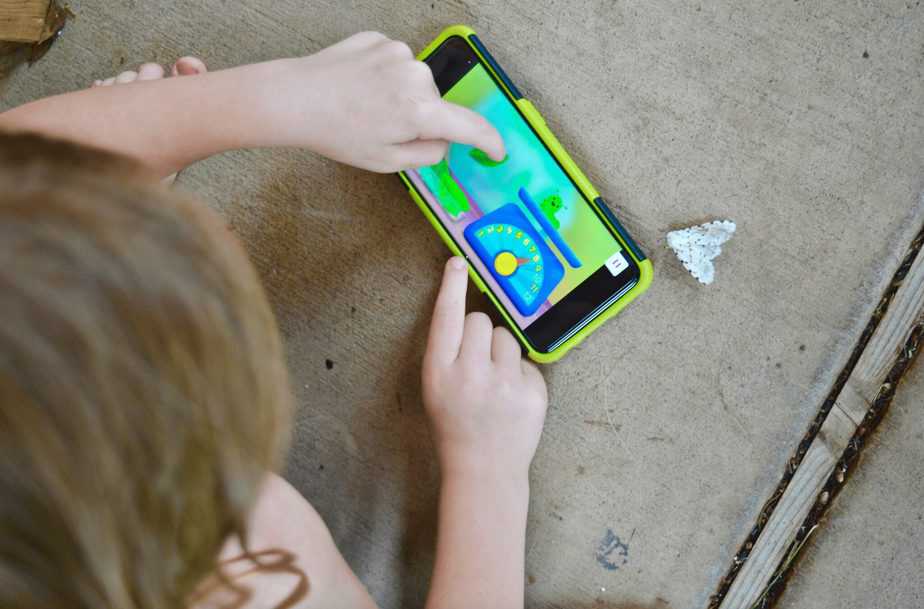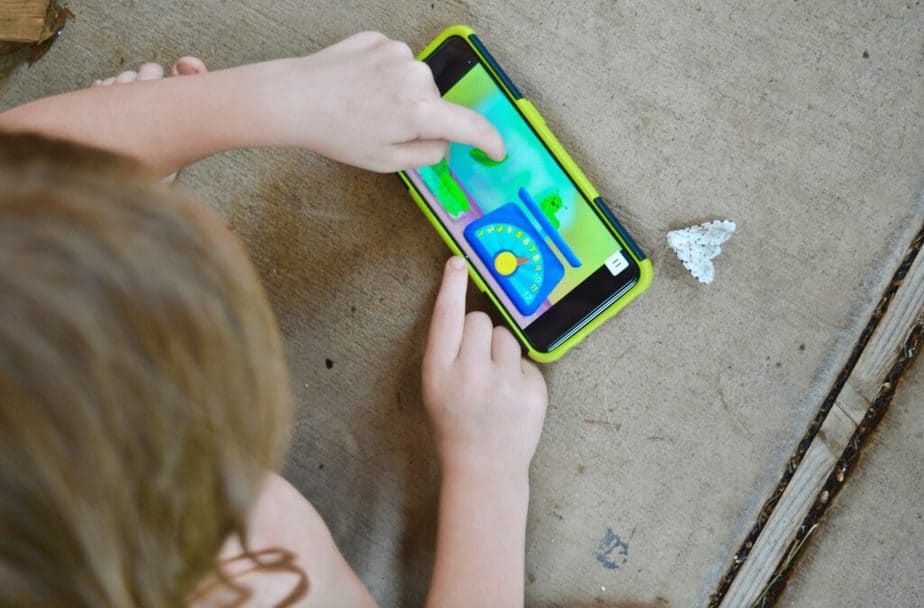 Since my daughter just raised caterpillars into butterflies in her kindergarten classroom this past month, the "On the Job Insectologist" game immediately caught her eye! She learned about scientists that study insects, played interactive games that taught her about the metamorphosis of a butterfly, and even learned good conservation habits when dealing with insects! It's a fantastic experience for my 6-year-old.
"Let's be Architects" Learning Game –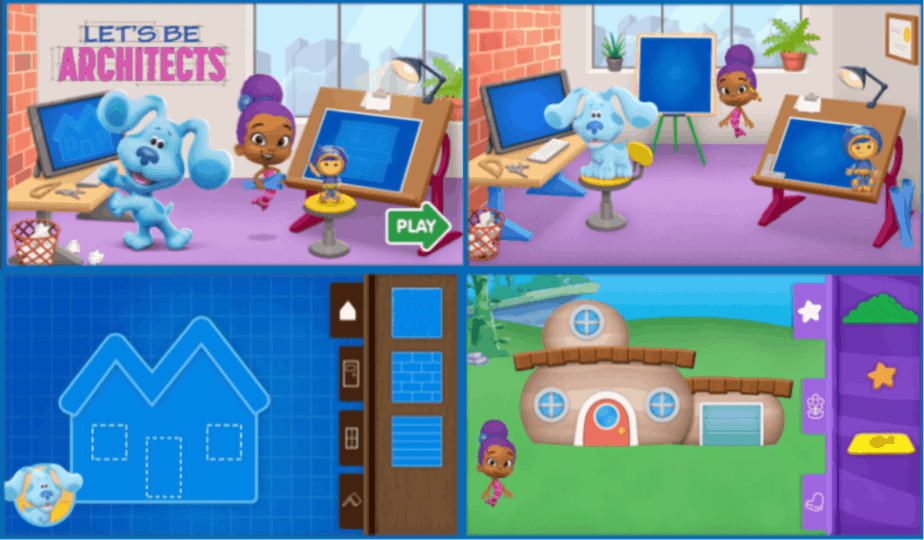 The "Let's Be Architects" game was an awesome surprise to play! I even enjoyed it! Our favorite Nick Jr. characters taught my daughter about the different types of drawing boards that architects can use (paper, computers, etc.). Then she designed different styles of houses.
Each choice talks about the different types of materials that are used for building – what brick is used for, metal, types of windows and doors, etc. The game adds color to your design and then builds your house that you chose. You can even add landscaping, benches, weathervanes, swings, etc. and add special effects.
Noggin has been a great tool for us – my daughter learned how to read the past year so everything is really coming alive for her! Animated e-books, storybook projectors and interactive books have all been an absolutely perfect gift for engaging her newly learned reading skills.
Tips on How to Use Tech Time in Real Life Learning: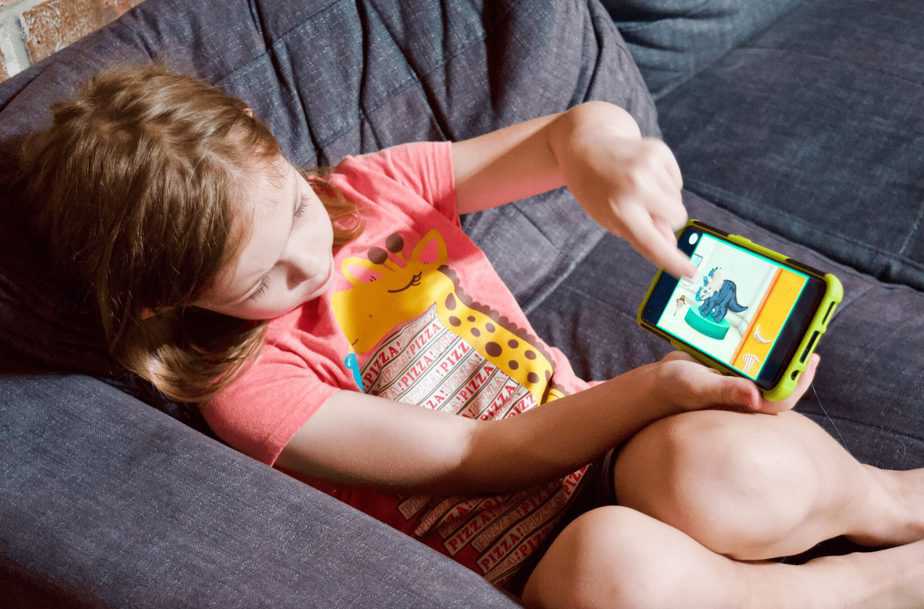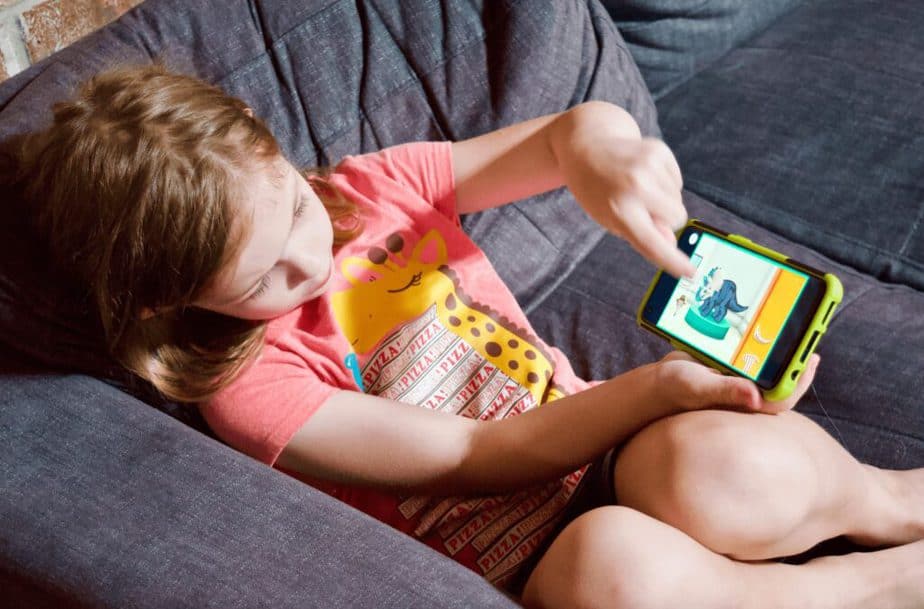 We tie our tech time learning into our family time while hiking and exploring our area. Everyone needs some down time – especially kids – and Noggin does a great job of filling that down time with learning content! If you find your kids interested in a particular subject, you can extend learning with some of our ideas below.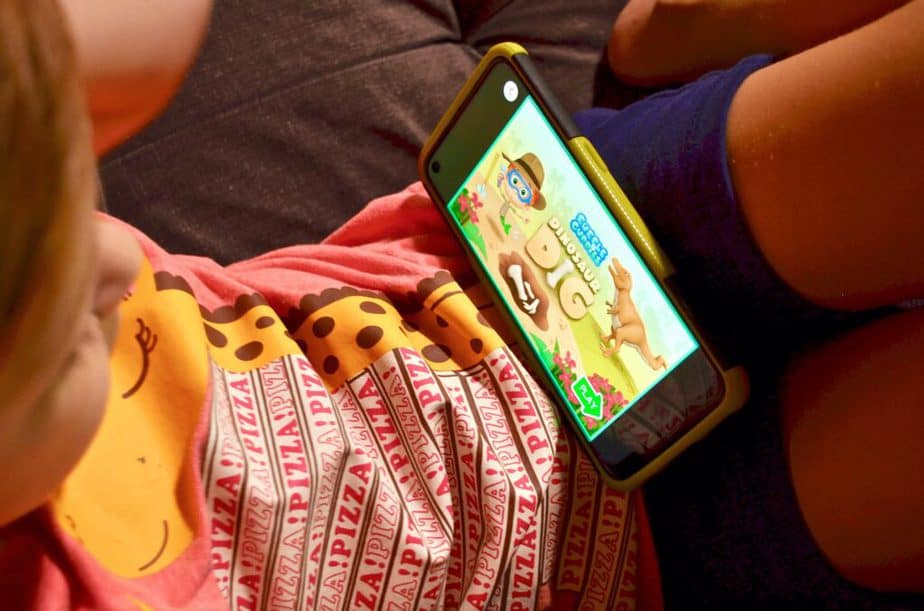 Here's how we are extending our daughter's interest in butterflies right now:
Take a hike!
My daughter's interest in butterflies provided us a great opportunity to hit the trails and take her hiking to search for caterpillars and butterflies! We've also visited local state parks and garden centers to check out their pollinator-friendly plants!
Grow a garden!
Butterflies are attracted to gardens and flowers! We spent last weekend planting new pollinator plants in our front walkway so she can observe butterflies all summer long! You can even raise caterpillars to release in your garden and observe the entire life cycle!
Create an art project!
Spend some time together trying a new creative art process and design butterflies out of clay, yarn, paint, 3D mobile, diorama, whittling, etc.! Then display it in your house for everyone to see!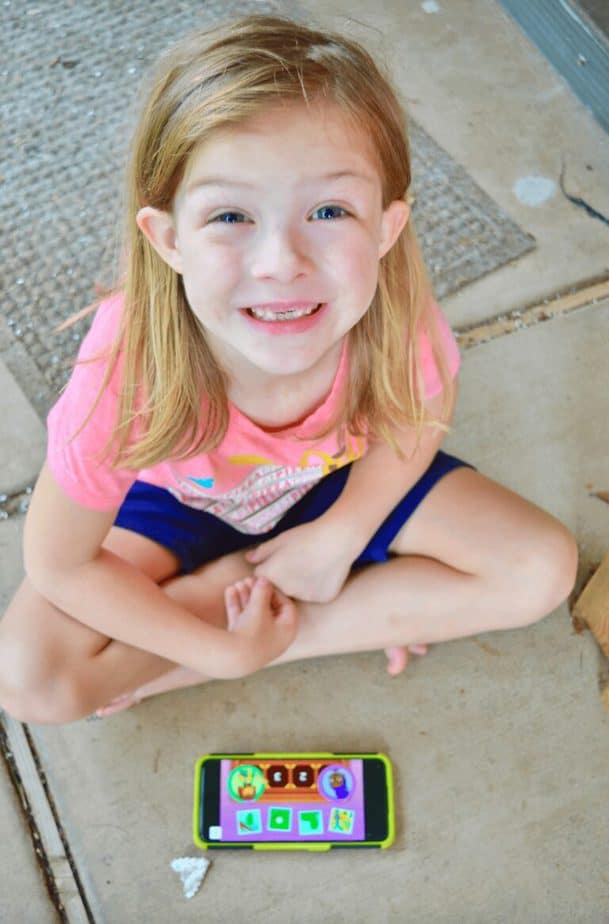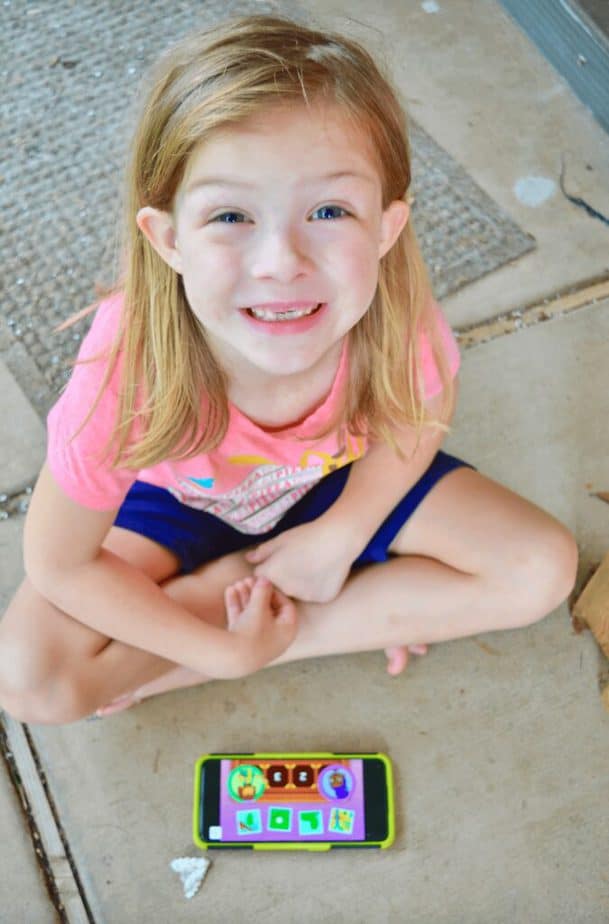 Watch videos and read books!
Use your child's learning game time to spur the desire to learn more about a particular subject! If you're not sure where to start about the subject – head to your local library or look online! Chances are there are plenty of books and digital resources to teach your child more about their area of interest.
Go on a field trip!
There are plenty of places you can go to tie in to your favorite learning game! Maybe it's the natural history museum to see the dinosaur skeletons, or the aquarium to see the seahorses! Find a nearby river to catch frogs in, or take a hike in the forest to search for mushrooms!
Follow Noggin on Facebook, Instagram, Twitter, and Pinterest!