Glow Crazy Doodle Dome Review
This post may contain affiliate links, view our disclosure policy for details.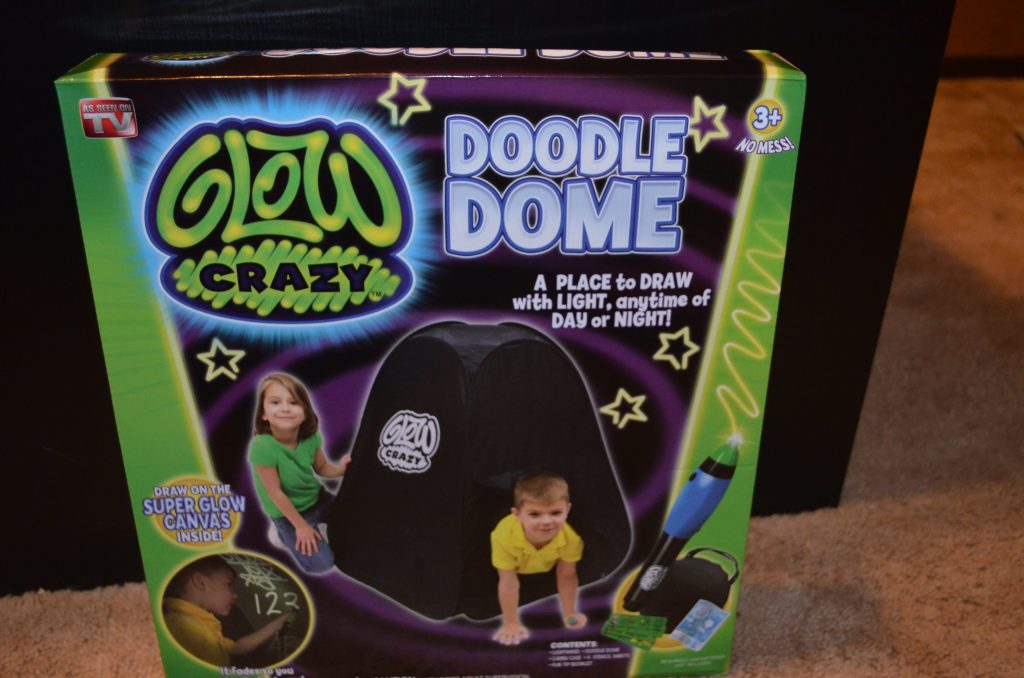 Is it still cold outside? I've got a fun activity idea for you that will keep your kids busy for hours! The Glow Crazy Doodle Dome has been a huge hit in our house! And when the kids have their friends over they have just been having a ball with this! It comes with a Glow Crazy pop up tent, a case, the Glow Crazy doodlers, and some stencils! We actually already had a doodle pen from another Glow Crazy set that we had so we had two doodlers to play with.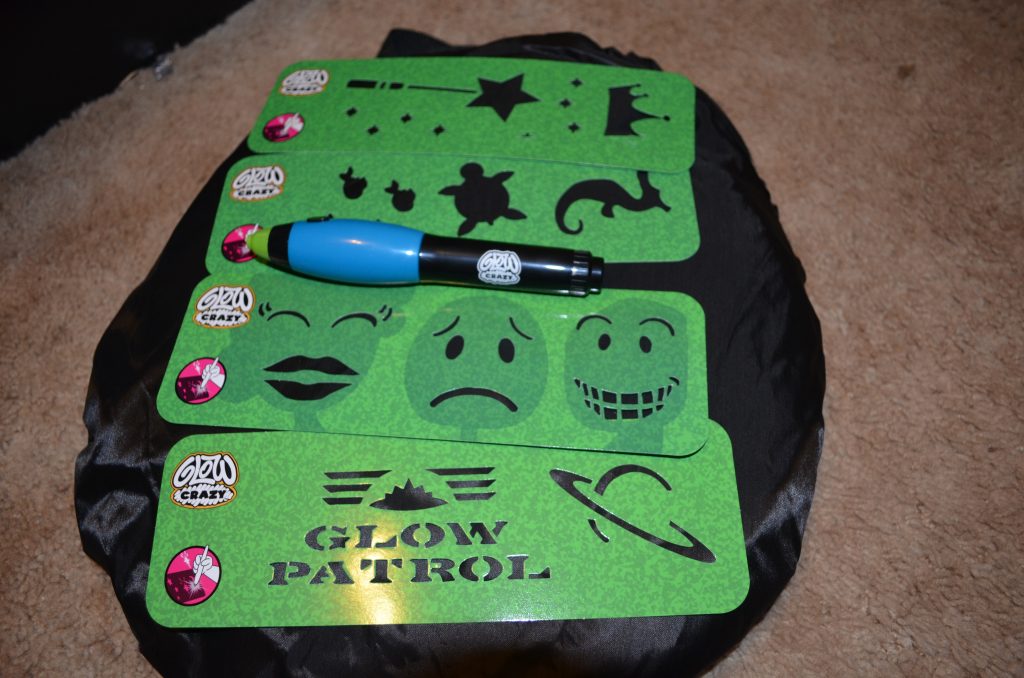 The stencils to use are SO cute! SO how exactly does this work?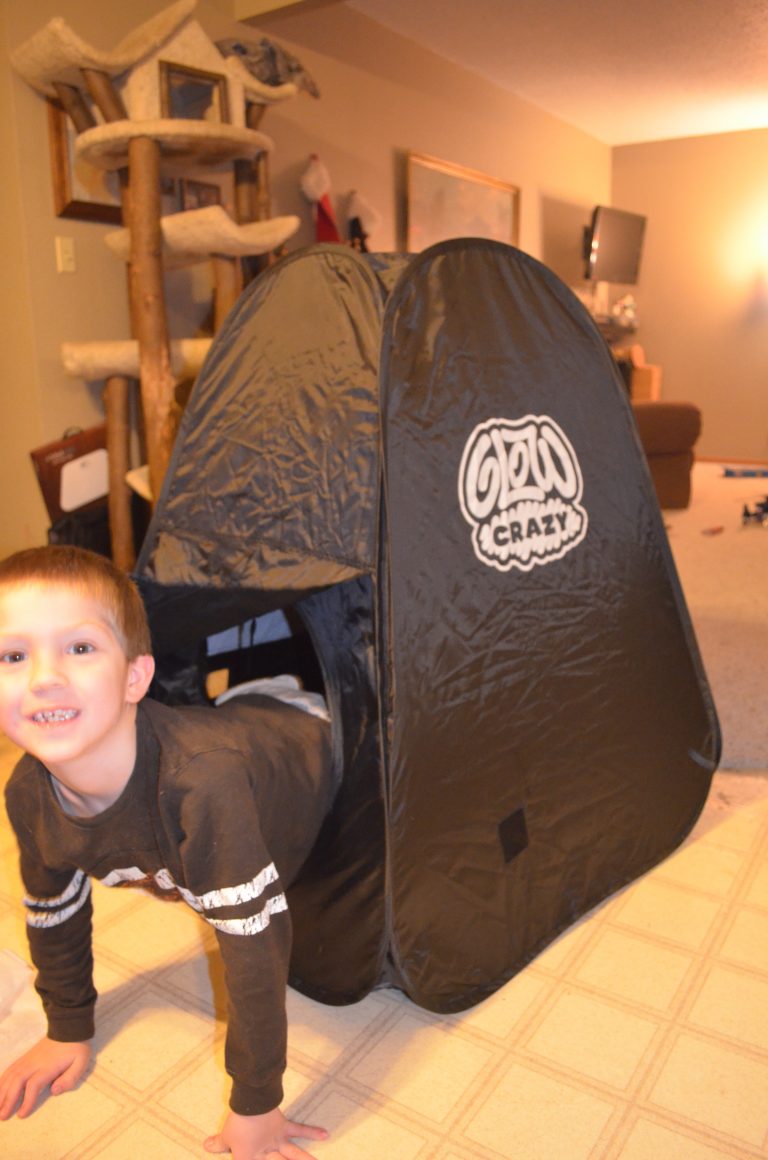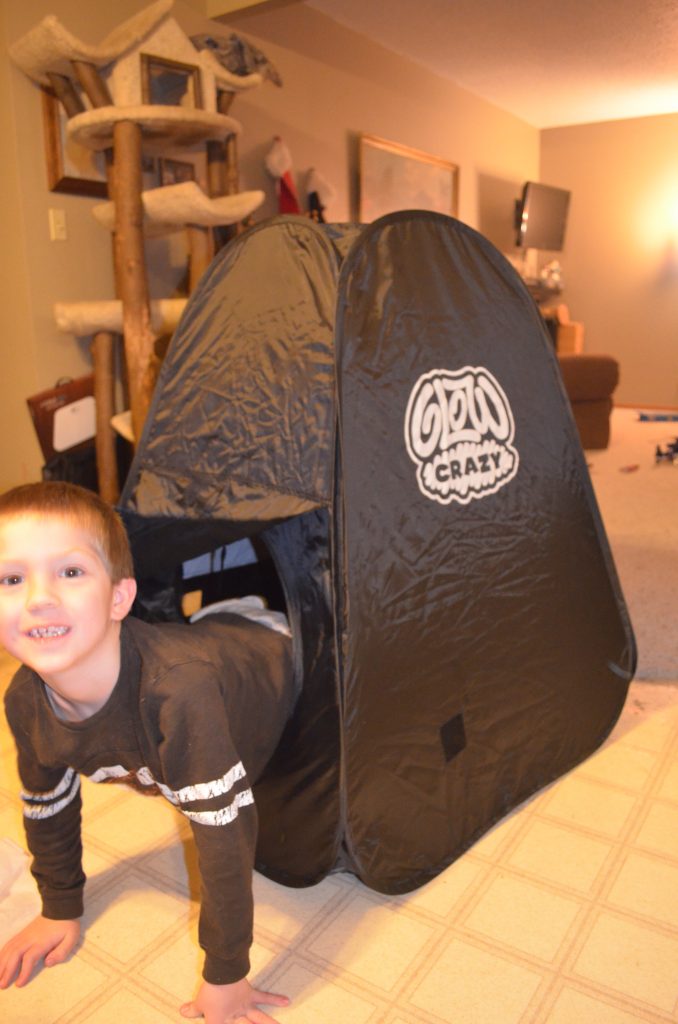 Set up the tent! It pops right out and folds right back down for easy storage. It easily fits 2 kids inside to play – 3 would fit but might be a bit cramped! Let the kids go in – don't forget your doodle pen and stencils!!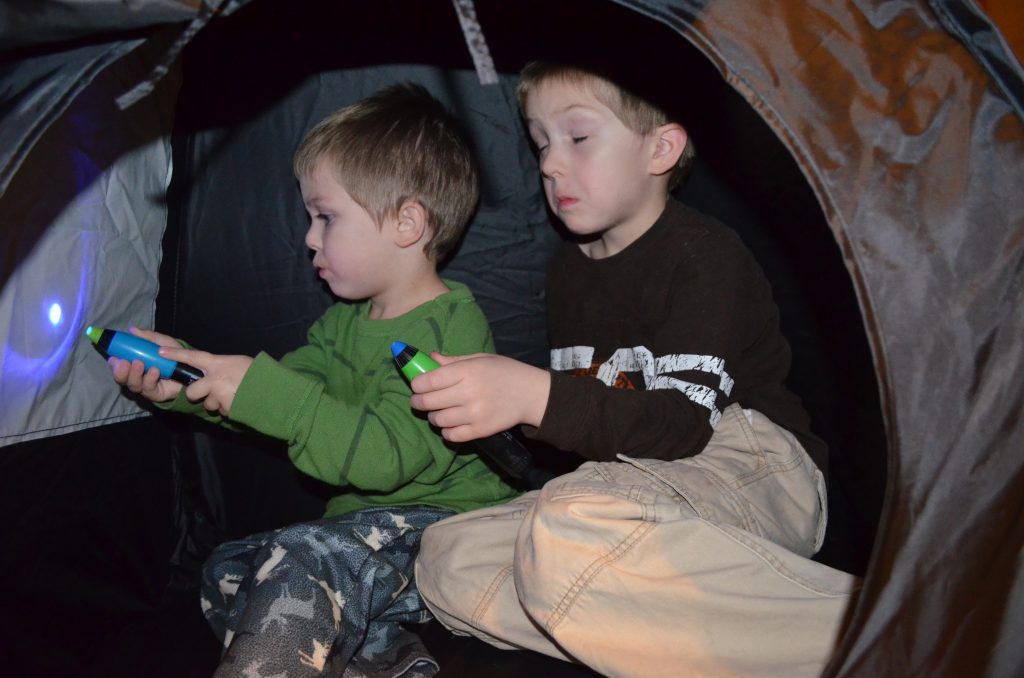 Inside the tent you'll see that one side is white. It's almost impossible to get pictures so I've included their promo video below so you can see the effect but the doodle light pen "writes" temporarily on the white wall there. So you can shine the light through the stencils onto the white wall and it will magically appear for a little while then fade away! You don't have to use the stencils either – my kids tried writing their names, creating smiley faces, and just making magical lines appear all over the place! I love Glow Crazy sets – in the past they have been huge hits in my house for not just the little ones but also the teens and adults as well! They also have a Distance Doodler which comes with the light pen and two reusable stickey panels that go on your wall. You can buy Glow Crazy products at Walmart, Toys R Us, and Kmart!
Disclosure: I received the above product to use in order to form my own opinions. All opinions are my own.