Copycat Olive Garden Pasta Fagioli Slow Cooker Soup Recipe
This post may contain affiliate links, view our disclosure policy for details.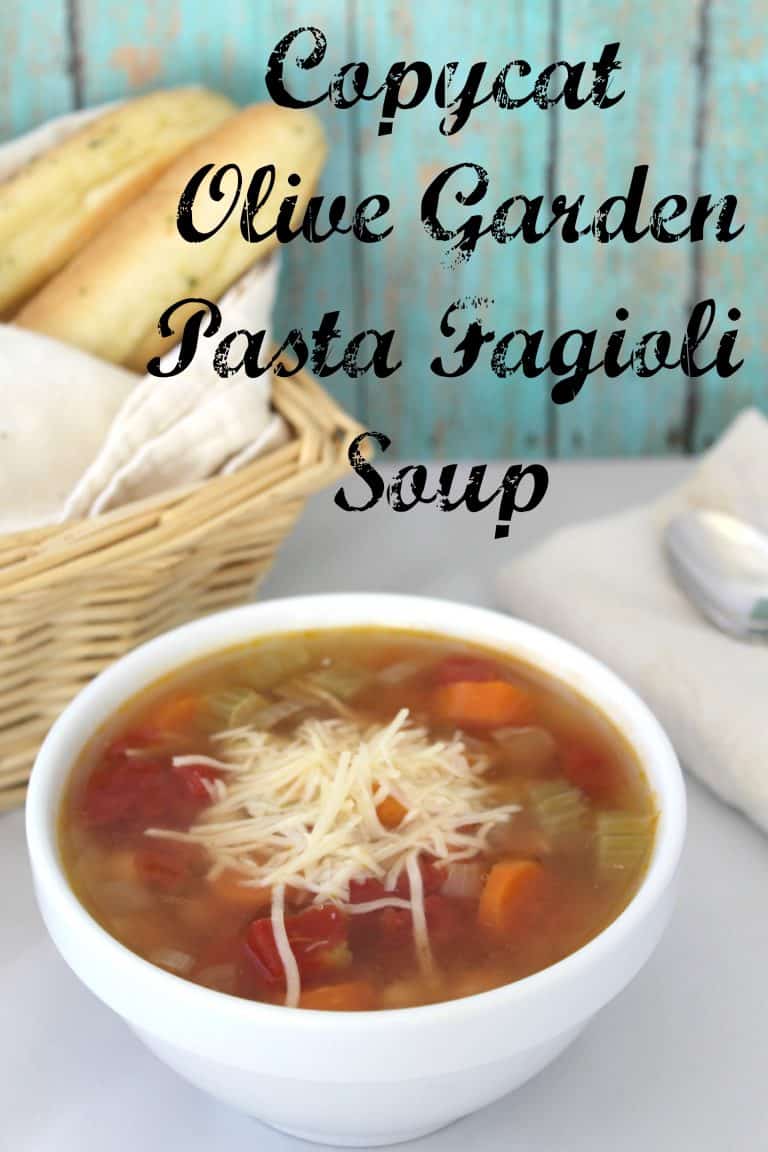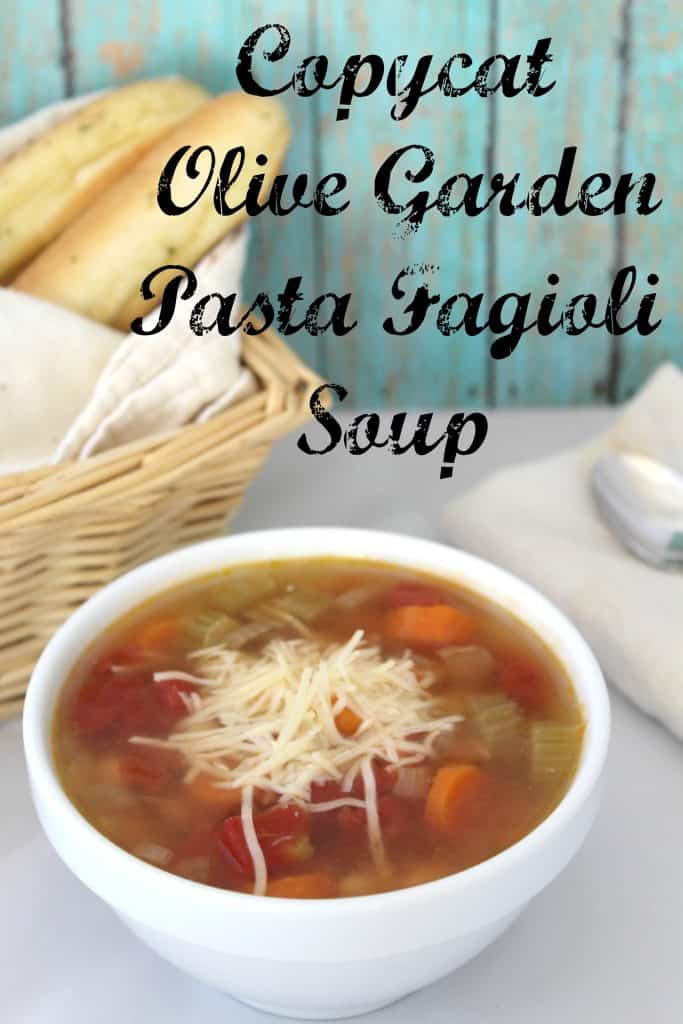 Busy schedule keeping you on your toes? This is the time of year as we think ahead to spring where my schedule just starts piling up! School sports, fine arts programs, meetings, fundraisers, and whatever else we can squeeze in there! Sometimes dinner tends to slip into peanut butter & jelly sandwiches or cereal so I heavily rely on my crockpot meals to keep delicious meals on the table! Here is our Copycat Olive Garden Crockpot Pasta Fagioli Soup recipe.
Ingredients:
3 Tbsp Olive Oil
3 Large Garlic Cloves (chopped)
2 Large Carrots (chopped)
2 Celery Stalks (chopped)
1 Onion (chopped)
1 14 oz. can Chopped or Pureed Tomatoes
1 quart Chicken or Vegetable Stock
2 Cans Cannellini Beans
1 piece Parmesan rind (optional if you can find it!)
1 1/4 cups Small Pasta (shells or ditalini)
Fresh Parsley (chopped)
Salt & Pepper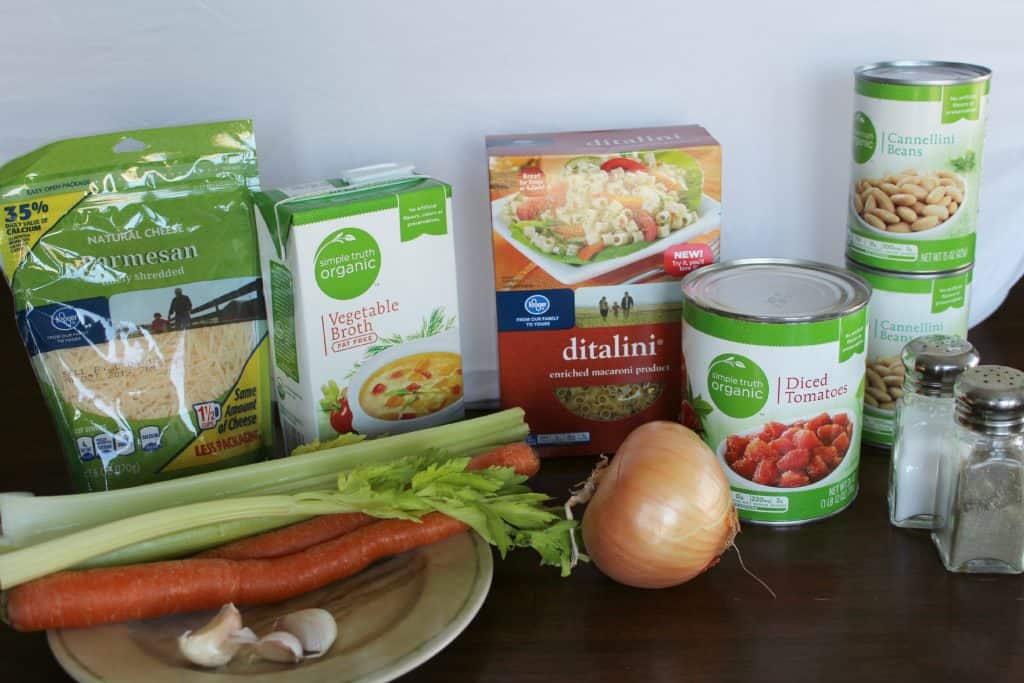 Directions:
1. Heat the oil in a large stock pot, then cook the onion, carrot and celery until soft.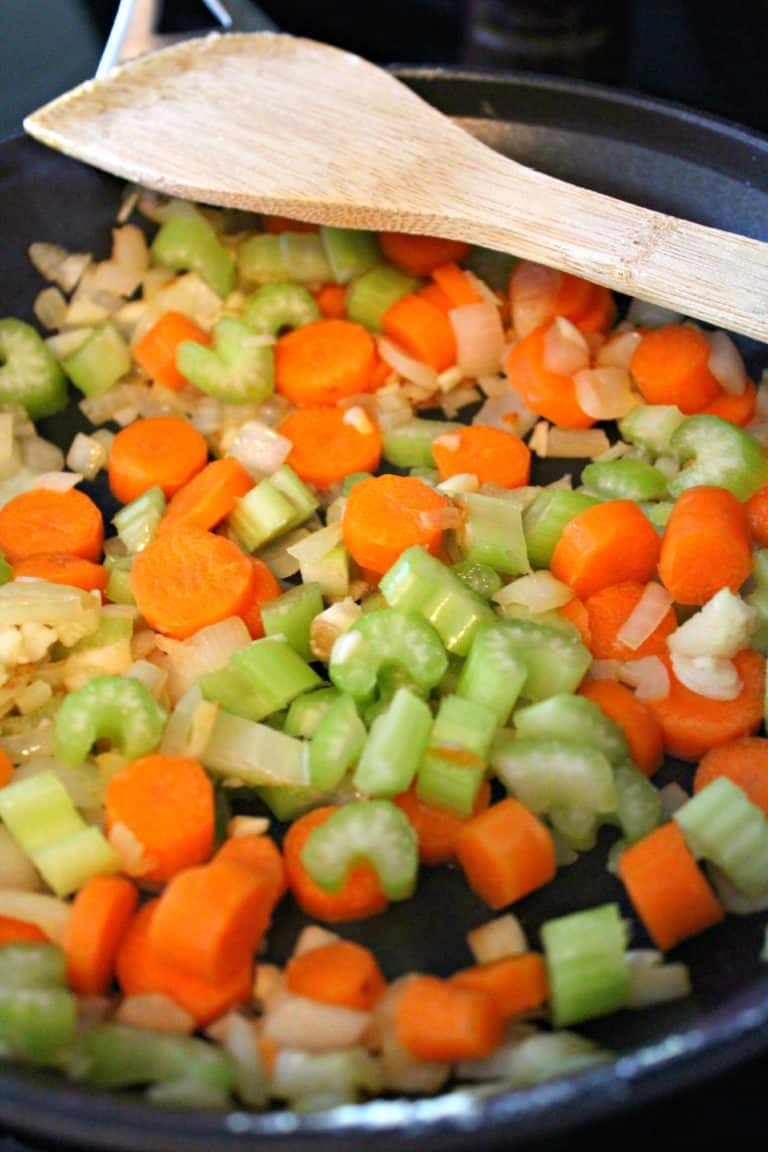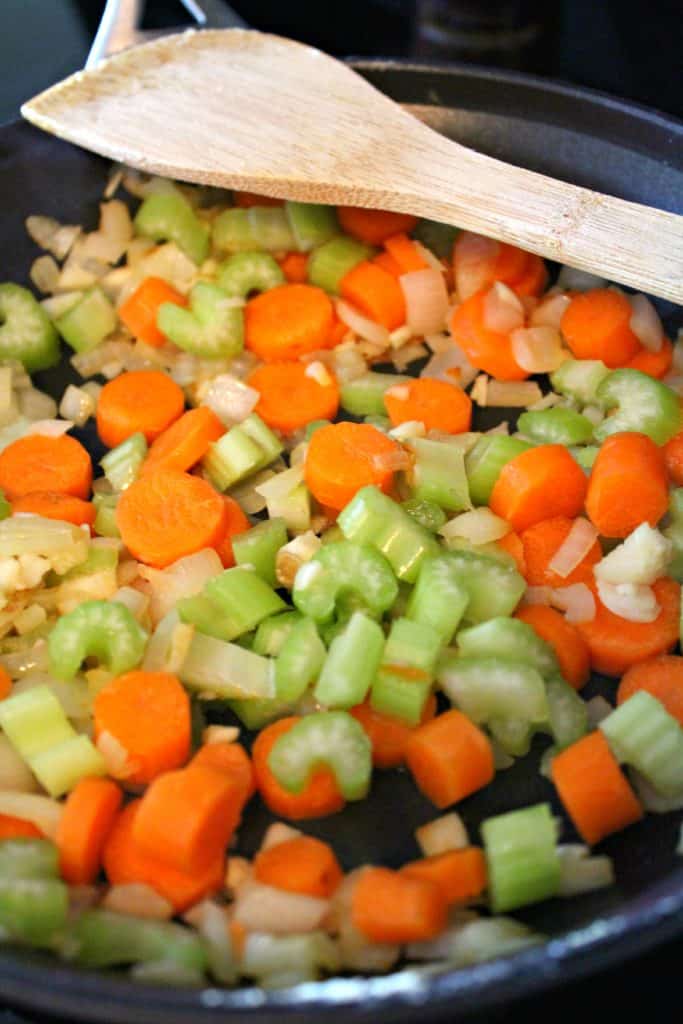 2. Add the garlic and cook another minute.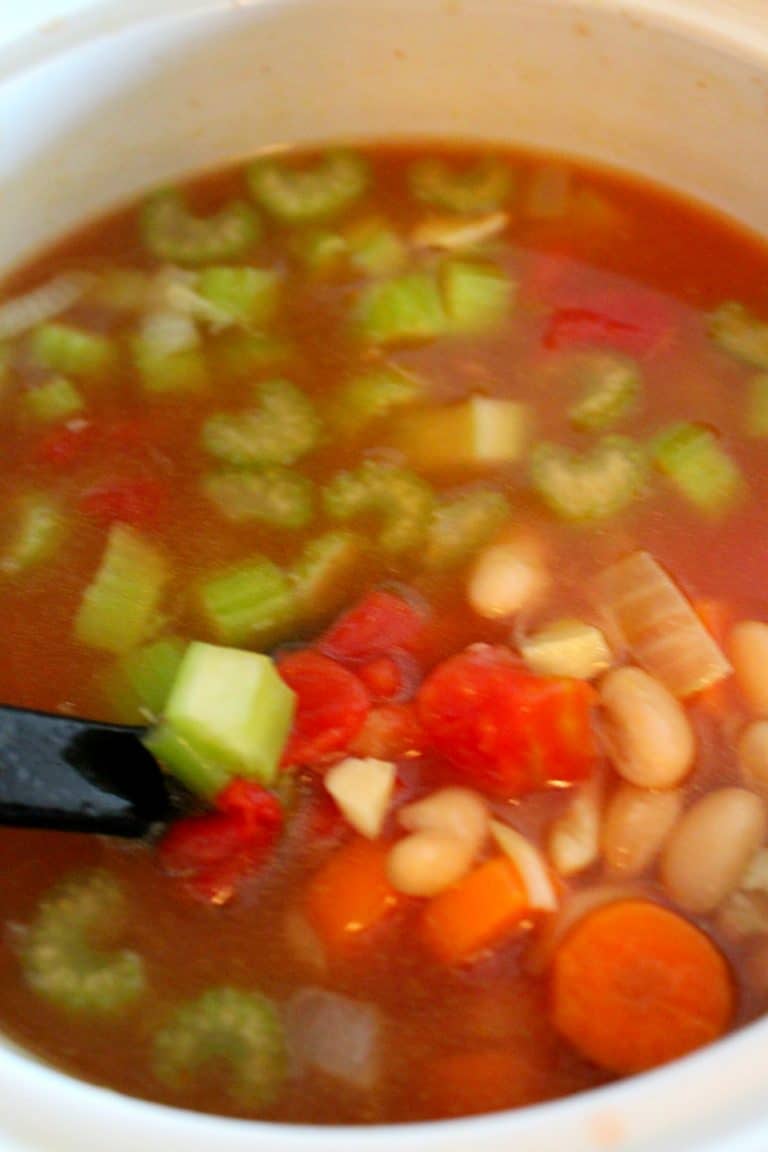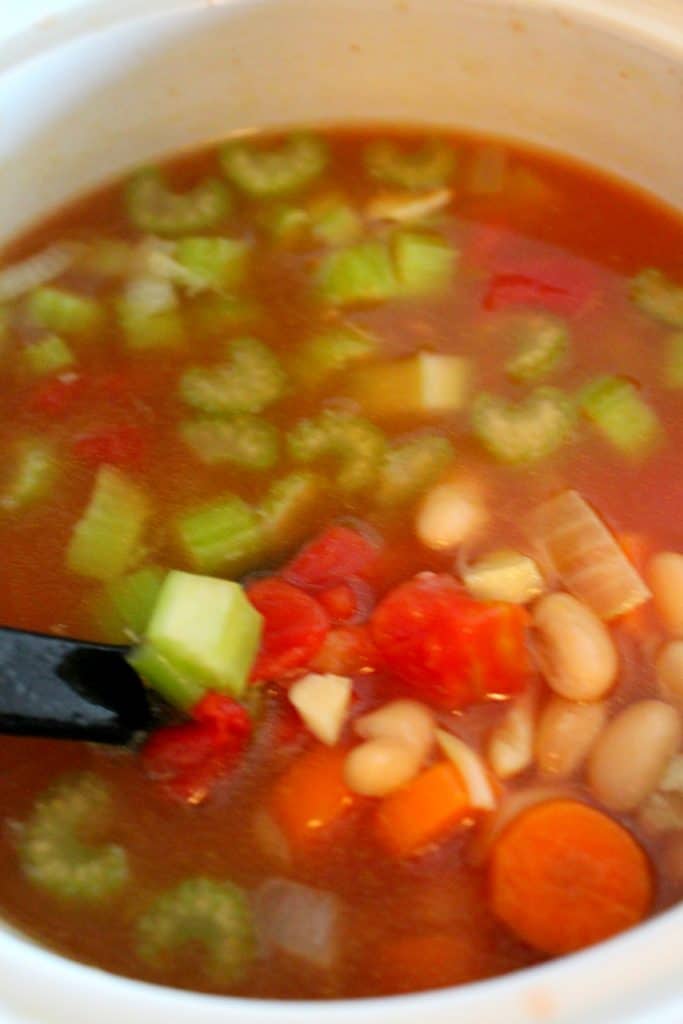 3. Once cooked put into the crockpot along with the stock, 1 can of beans (adding the liquid from the beans will add extra thickness to the soup) Parmesan rind (if using) and chopped tomatoes.
4. Puree or mash the 2nd can of beans with a little of the liquid from the can and then add it to the crockpot. Cook on low 5-6 hours or on high for 2-3 hours.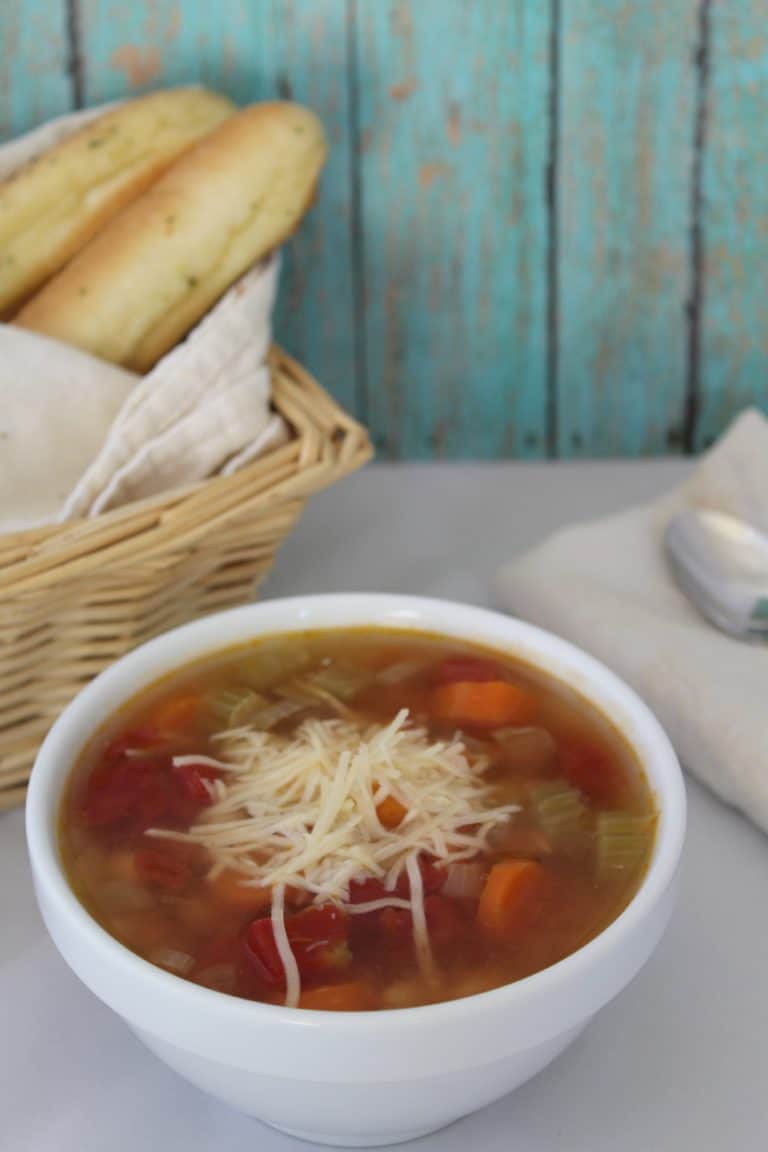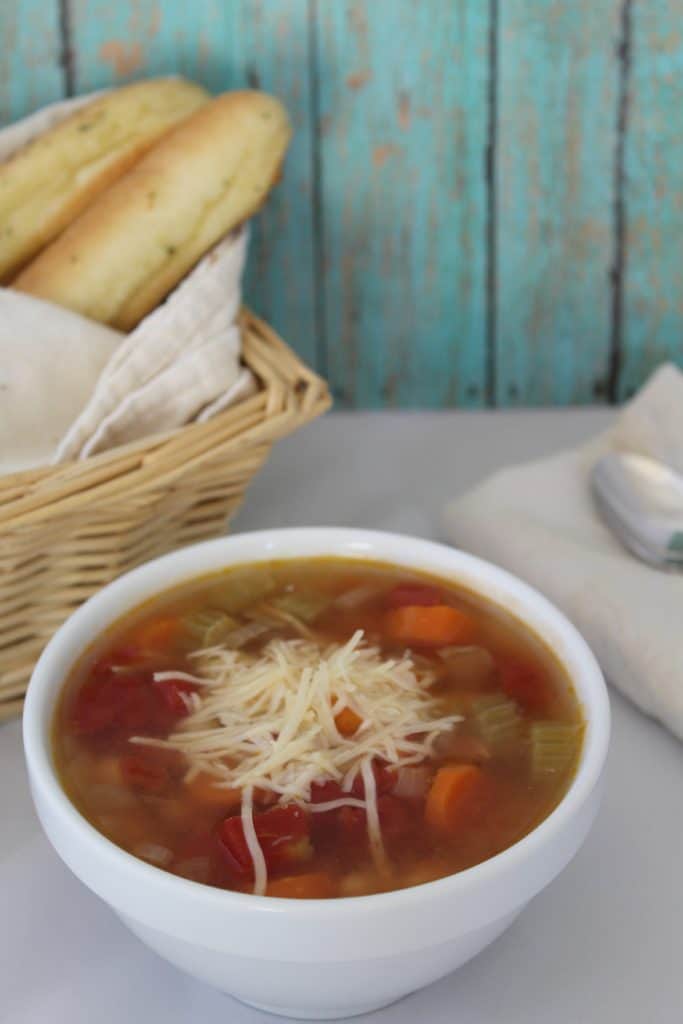 5. About 30 minutes before its done cooking add the pasta, chopped and seasonings. Cook until the pasta is cooked al dente (adding water if the soup becomes too thick).
6. Serve in bowls topped grated Italian cheese and a sprinkling of chopped parsley if you wish.
This is AMAZING served in bread bowls if you have a bakery close by to stop at on your way home or just in a warm dish with crackers! I've even cooked it in large batches and set aside some to freeze for later.