Limeades for Learning + DonorsChoose.org Gift Card GIVEAWAY!
This post may contain affiliate links, view our disclosure policy for details.
I'm proud to be partnering with SONIC on their Limeades for Learning® campaign. It is a national award-winning initiative to support U.S. public school teachers in local communities.
Imagine a teacher eager to start the new school year…..only to find out that not only do his/her new students have no basic school supplies but the school also has little to no money to provide basic school supplies. Paper. Pencils. Erasers. Glue. This is happening all over our country, and companies like SONIC, with the help of DonorsChoose.org, are working to help provide a solution!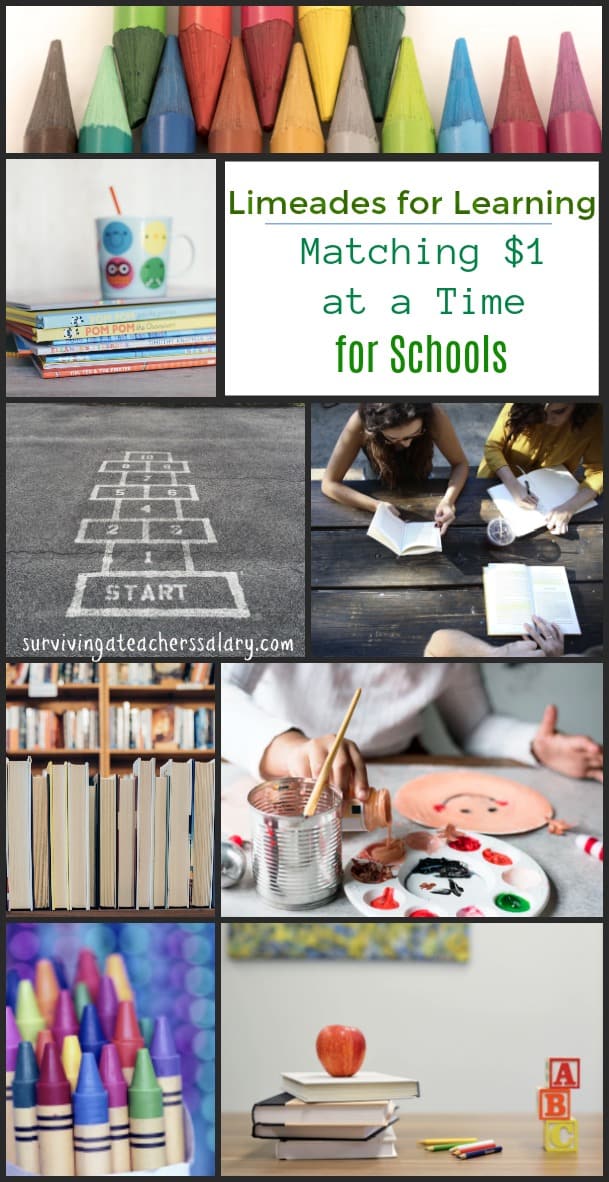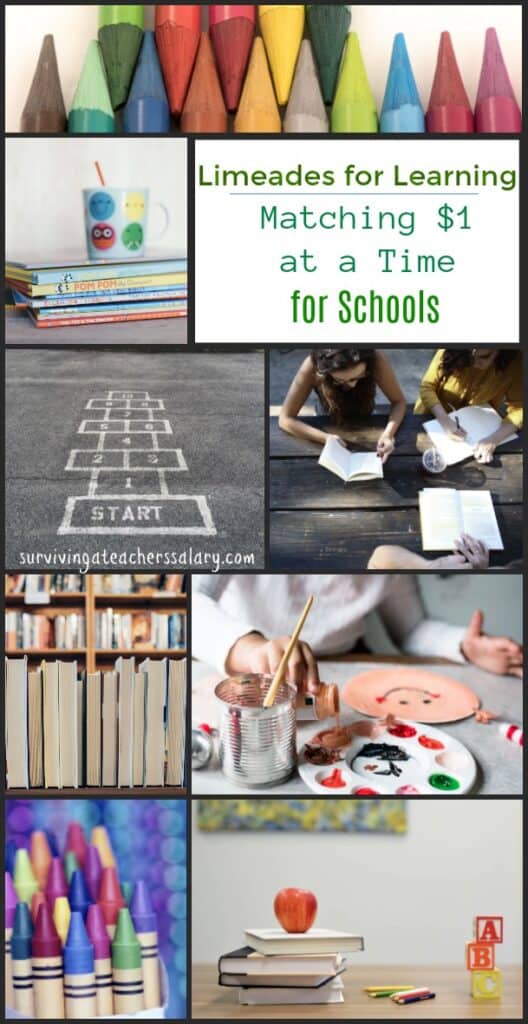 I know so many teachers, and many of you, have used DonorsChoose.org to help reach your students with classroom libraries, new technology, flexible seating, bilingual curriculum, art supplies, and many more resources! Our children can never have enough access to books and educational materials so I'm grateful for programs like this that support our schools!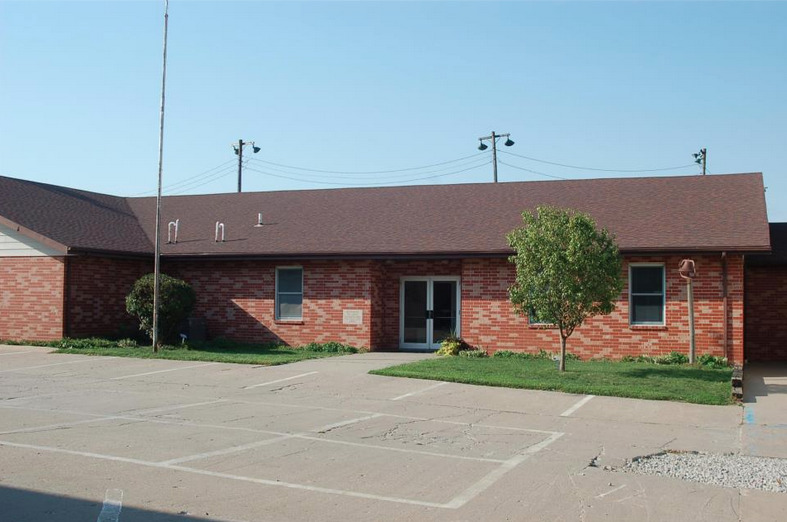 This scenario is how my husband started out his teaching career, and as a younger couple with a new baby, it was extremely difficult to scrape pennies together to afford supplies for my husband's 20+ students. In fact, that's actually the whole reason that I started this site!
Scouring the clearance aisles every week for school supplies, I knew I wasn't the only one out there doing it. I wanted to reach more teachers and families doing the same thing we were doing. That's why I proudly support the Limeades for Learning campaign by SONIC!
What is Limeades for Learning?
Limeades for Learning is an annual campaign that donates $3 million per year to public school teachers all over the country! The past ten years SONIC has launched this campaign in support of teachers, classrooms, and students! Teachers custom create the ideal learning situation and resources for their classrooms, post their project on DonorsChoose.org, and during Limeades for Learning every project donation is met dollar to dollar by SONIC!
Classrooms fill up with better resources and give children and teachers the educational tools needed to explore learning better! For more information on the Limeades for Learning program please visit www.LimeadesforLearning.com.
When is Limeades for Learning?
Limeades for Learning is in the month of May – the same as Teacher Appreciation!
Who sponsors Limeades for Learning?
With the help of DonorsChoose.org as the funding platform for teachers, SONIC sponsors Limeades for Learning and has donated more than $11.7 MILLION to public school teachers! That's 26,509 classroom projects reaching more than 795,270 students that SONIC has helped reach!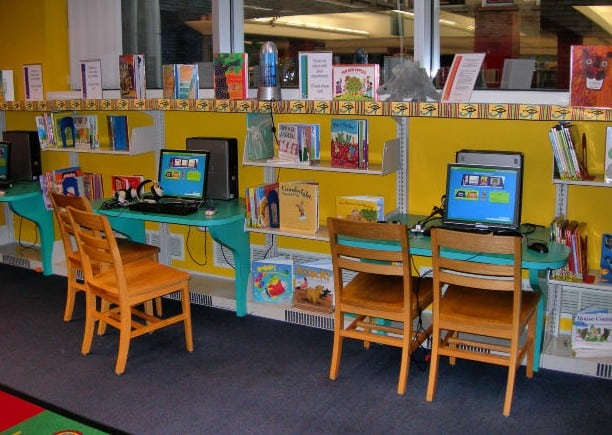 Who benefits from Limeades for Learning and why?
Public school teachers spend hundreds, if not thousands, of their own dollars to buy supplies that they need for their classrooms! We know this first hand! Limeades for Learning was created to benefit these teachers and their classrooms by helping to provide funding for the teaching supplies and resources they need!
When is SONIC matching DonorsChoose donations?
Starting May 8, 2019 SONIC is matching $1 million worth of projects on DonorsChoose.org! Make sure that you visit the Limeades for Learning blog for more information on how to sign up to receive AND donate money matched by SONIC. They are matching donations dollar for dollar!
---
$200 DonorsChoose Gift Card GIVEAWAY ENDED! CONGRATS to Alicia C.!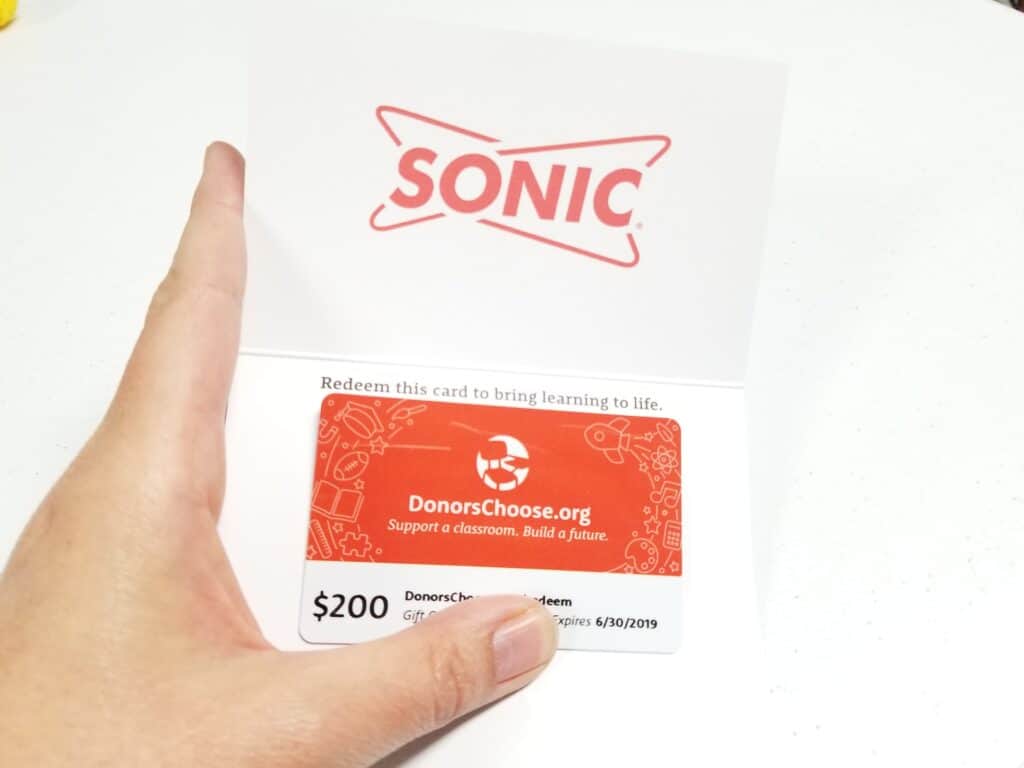 A HUGE thank you to SONIC for offering my readers a $200 DonorsChoose.org gift card! You can enter to win it for your classroom project, or enter and donate it to another teacher's project! You do NOT have to know the teacher to donate – there are plenty of classrooms looking for their projects to be funded!
---
Feel free to check out our Facebook pages: Surviving a Teacher's Salary, SONIC® Drive-In, Sensory Ideas for Kids, and Exploration America!
---
---
Fine Print Details: Giveaway is open to anyone ages 18+! DonorsChoose.org gift card expires 6/30/2019 and can only be used on the DonorsChoose.org website. Total value of prize equals $200. Winner will be chosen randomly from comments below post and will have 48 hours to claim prize winning e-mail before a new winner is chosen and the prize becomes void. Giveaway ends May 22, 2019 at 11pm EST.