Financial Literacy Curriculum for Middle School and High School Students
This post may contain affiliate links, view our disclosure policy for details.
 I am very passionate about putting financial literacy resources in the hands of students and teachers! This post is sponsored by  T. Rowe Price.
---
Money. That's the #1 lesson I learned in my childhood – how to handle money. Arguably it's an extremely important lesson and it has shaped my life in a good way.
But I have plenty of friends, and relatives, that have been destroyed by money. If we can teach our children how to manage, understand, and even invest their money from a young age, we can help set them up for more stability in life no matter what their circumstances.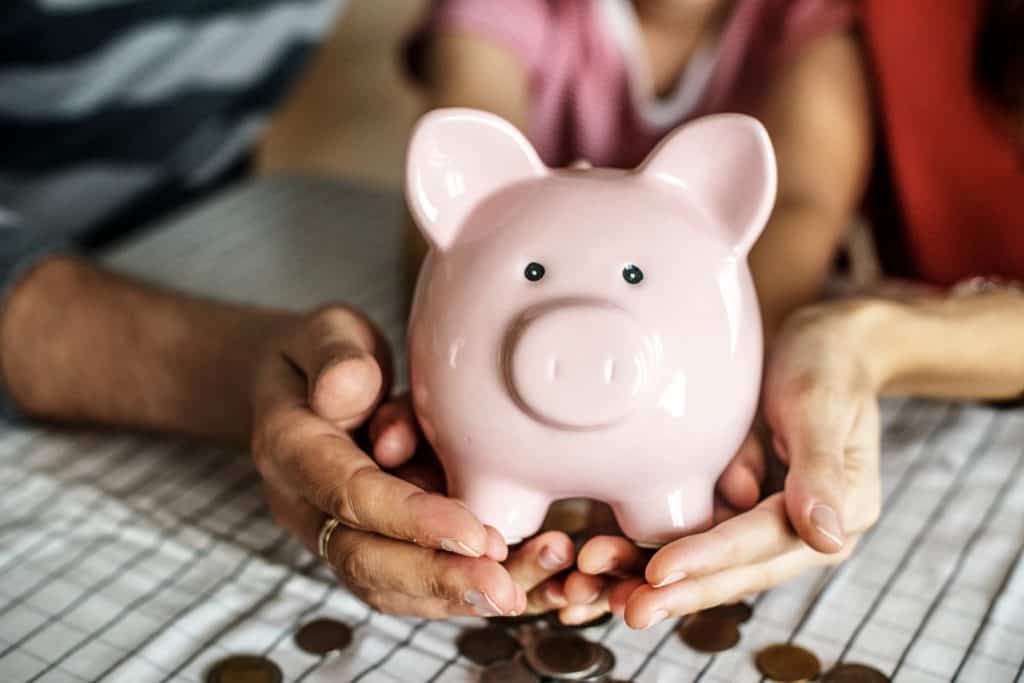 I remember the first time I started receiving allowance from my mom around the age of 7. My sister chose to take her allowance every week to the store and splurge on small beauty products.
They were gone quickly but she was initially happy because she got to splurge every week on impulse shopping. I chose to save my allowance for four weeks and save up for this ocean themed peel and play sticker decal book I had my eye on.
I remember how upset my sister was that I had $10 to spend on a larger "toy" item that I played with for weeks but I had worked hard to save my money. Learning how to handle money can be especially tough for kids to learn about, but giving children the opportunity to have first hand experience is far more important than not learning at all.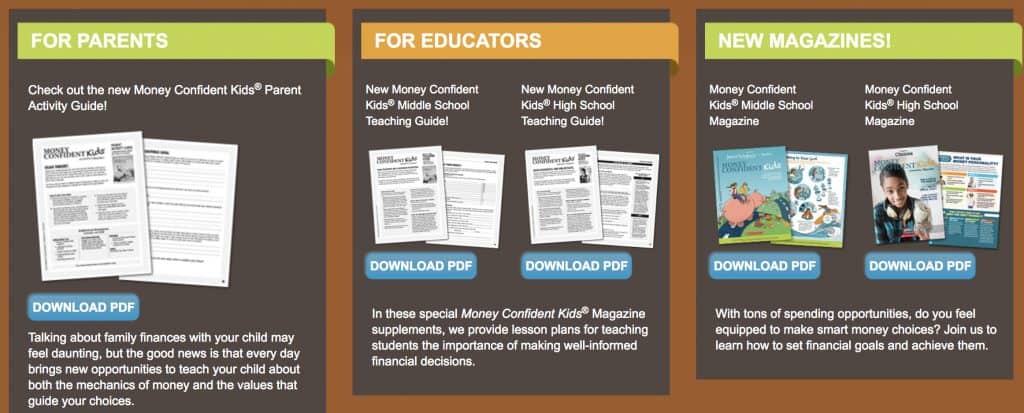 Thankfully, no matter how good or bad you are with money, there are fabulous free resources on financial literacy and activities with curriculum to help guide you through teaching your children and students.
T. Rowe Price had a fantastic Money Confident Kids® program, which has resources for parents, educators and kids. This post will specifically cover middle and high school financial literacy activities and curriculum guides for both teachers and parents.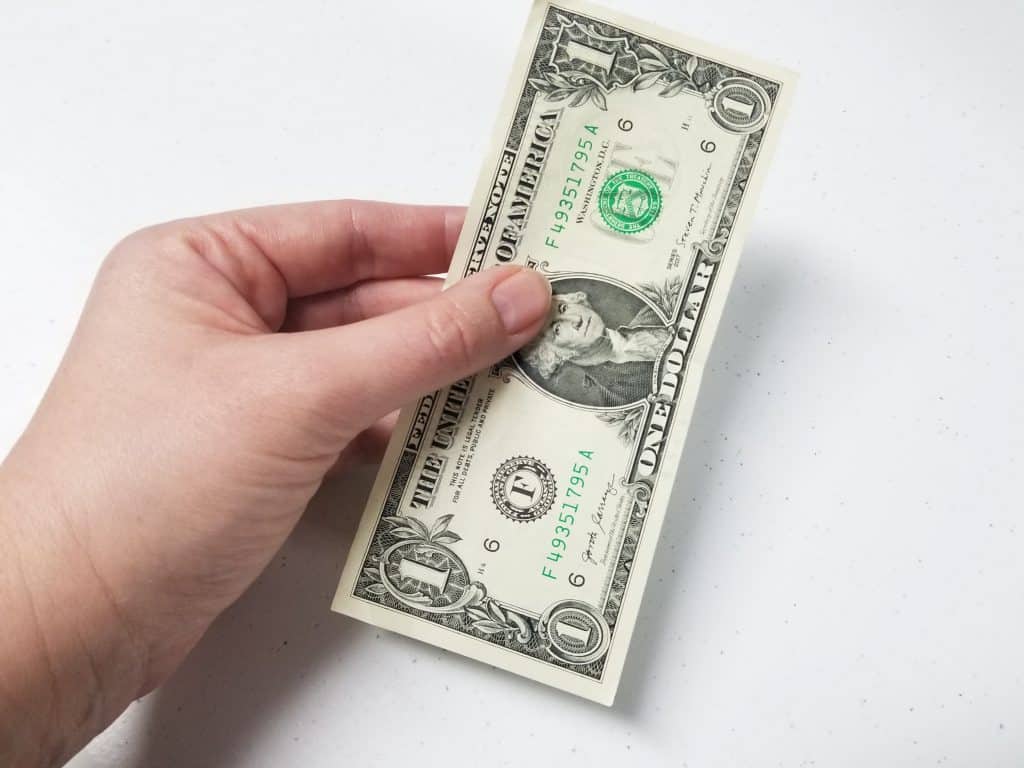 Why is financial literacy important to teach kids?
Imagine stepping into a world with absolutely nothing, and finding you need money to buy everything. This is how teenagers and young adults start out if they've had no guidance with money.
When teens start getting a job and earning a cash flow it can be easy to see all of that money and splurge everywhere you look!
Understanding the expenses of living, saving for a car, college, rent, and beyond will help your teen keep a level head and be smart about their finances. Even learning how to navigate the impulse shopping of our society with all of the new shiny technologies available is important.
This quickly spills over into early adulthood when bills (and advertisements!) seem to hit from every direction. The Money Confident Kids website and resources do a phenomenal job of breaking it down by age/grade level and giving parents and teachers actionable ways to help teach about financial literacy.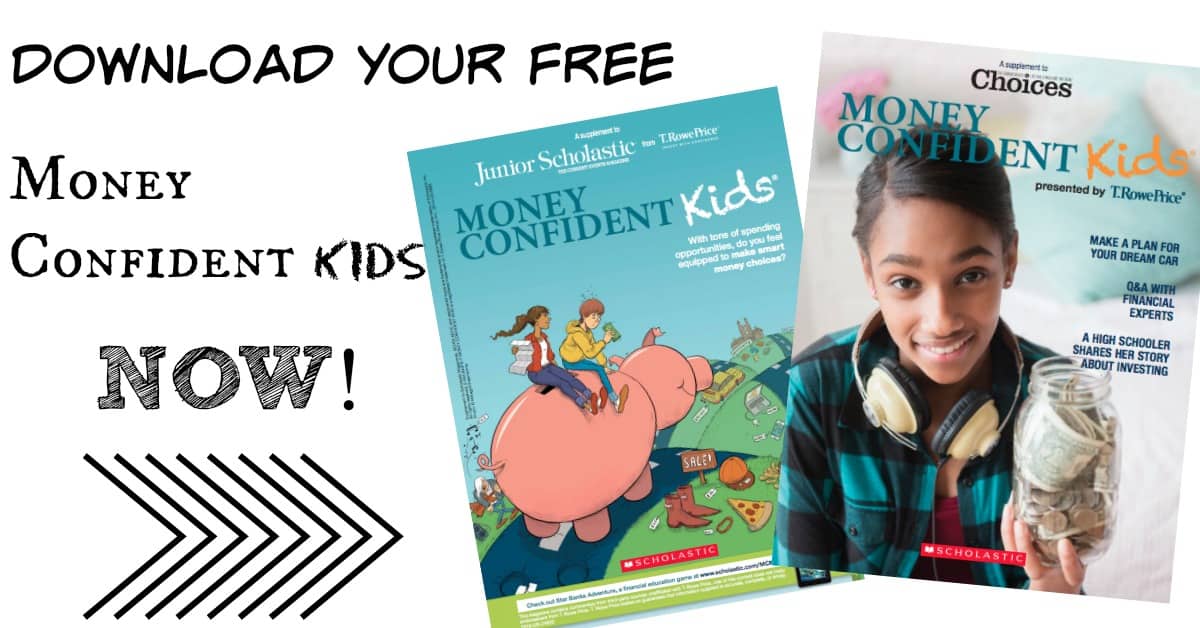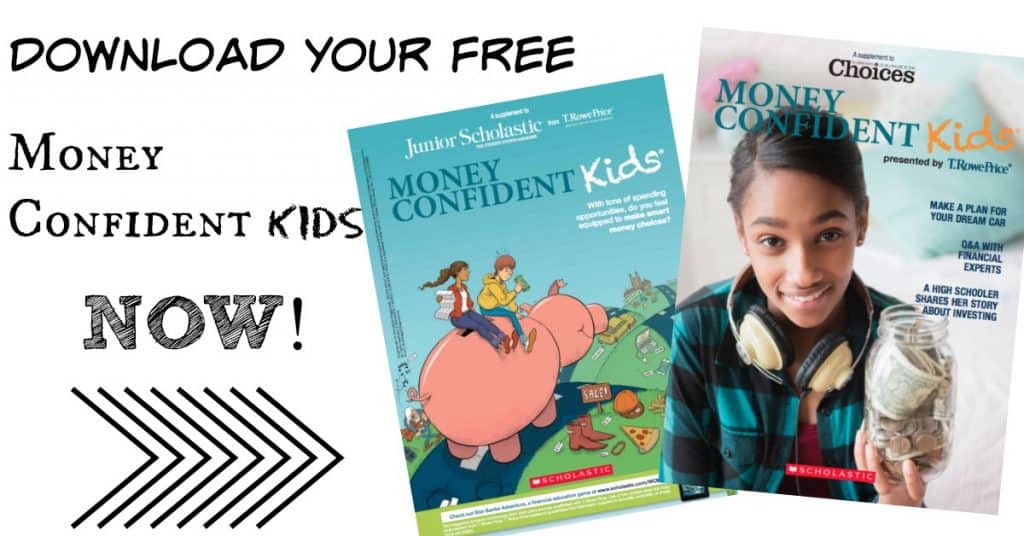 ---
Free Financial Literacy Guide for
Parents

:

Download and print the Money Confident Kids Parents Guide here!

Inside you'll find:

Additional Financial Resources to Explore with Your Kids
Money Games & Activities!
Talking Tips for Discussion
Glossary of Financial Vocabulary Words
Savings Goal Worksheet

What I LOVE: Everything is broken down in kid-friendly terms! As parents it's so easy to over complicate money talk with kids! This parent guide gives you simple outlined ways to discuss and apply money topics with your children as well as a worksheet for your kids to do their own work! I also really love the additional resources to explore!
---
Free Financial Literacy Worksheets, Teaching Guide & Curriculum for
Middle School Students

:

Download and print the Money Confident Kids Magazine for middle school students here!

Inside you'll find:

Inflation Rates – Looking Ahead
What Teens Spend Money On
Savings Game
Risk Management Decision Game
How to Set and Acquire Your Money Goals

What I LOVE: This magazine for middle school students has tons of illustrations! It begins introducing adult money topics in an easier more palatable format for kids. It also gives them a bird's eye view of the economy when it comes to money, saving and spending.
---
Free Financial Literacy Worksheets, Teaching Guide & Curriculum for
High School Students

:

Download and print the Money Confident Kids Magazine for high school students here!

Inside you'll find:

Inflation Timeline
Understanding Car Loans & Budgets
Q&A with a Financial Expert
Compound Interest
Credit Scores & Borrowing
Famous Rich People Gone Broke
Average Salary vs. Cost of Education
Money Personality Quiz

What I LOVE: This high school financial magazine has plenty of color and is incredibly eye catching. My favorite thing is simply the relevant content for teens. From sharing real life situations from the "rich and the famous" to talking about car costs, loans, and schooling costs – this magazine will help your student smartly look ahead and plan for a better future.
---
How to use financial lessons and money games
in the classroom

?

Although you don't want real money exchanging hands in the classroom, there are plenty of creative ways to strengthen learning about money with your students. Below are some ideas that you can use with your students:

*Have your students play the Star Banks Adventure® game during quiet time. It mixes strategy with financial questions, goals and quests!
*Set up a "store" with pretend money for students to purchase supplies, gifts, candies, rewards, etc.
*Print off the Money Confident Kids magazine for middle school or high school that we highlight above.
*Print the Middle School Teaching Guide or High School Teaching Guide and follow the activities provided.
*Create pretend checkbooks and have students balance a "checking account" with various scenarios of spending. Bring check deposit slips to class!
*Begin the day with a scenario in which the students get to choose a financial answer. For example, choosing between 3 different cars to buy. Throughout the day adjust their scenario by adding or subtracting pretend money to their goals. At the end of the day have them determine whether or not they made a smart decision that morning and what they could have done differently.
*Work together as a class to put together a fundraiser from start to finish! From selling plants to work days or dress code passes – watch your students problem solve and work towards their goals!
Do you have any additional tips for teaching kids about money? Leave us a comment below and let us know!
Click the image below to pin it!


T. ROWE PRICE, STARBANKS ADVENTURE, AND MONEY CONFIDENT KIDS are trademarks of T. Rowe Price Group, Inc. Used with permission.