K'NEX 70 Model Building Set Review
This post may contain affiliate links, view our disclosure policy for details.
Disclosure: I received the below product to facilitate this review as part of the K'NEX Ambassador Team.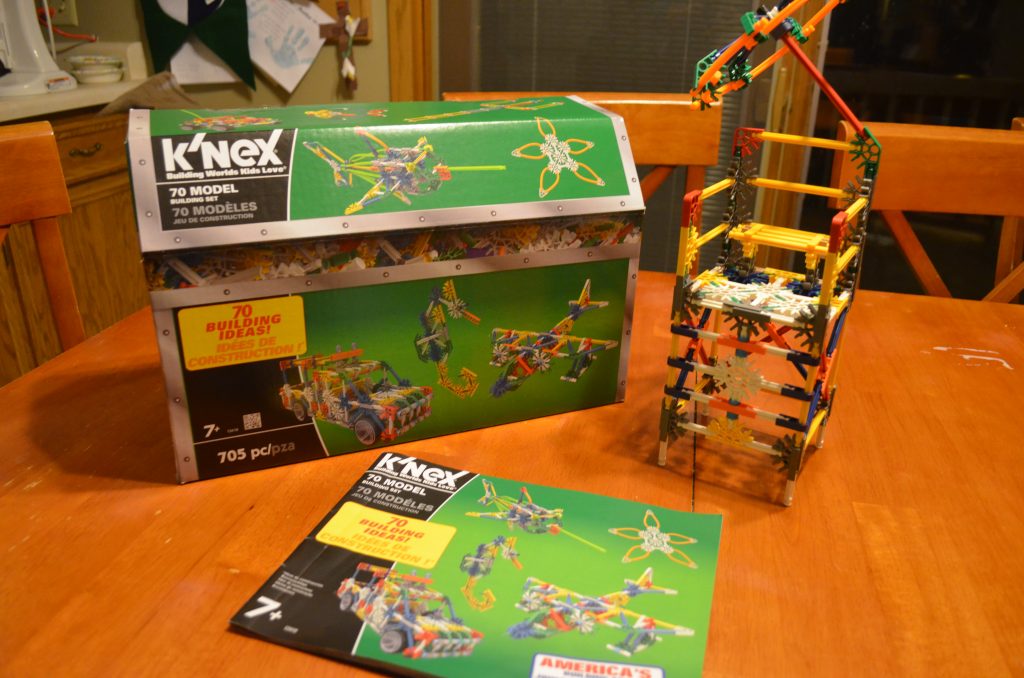 This K'NEX 70 Model building set is one of the products I recommend the most for classrooms and after school groups because you get SO many pieces in one storage box! 705 pieces in fact! We were able to build quite a few models at the same time as well as have plenty to create our own. All 4 of us used it at the same time! It comes of course with a great color illustrated manual which shows you how to build many of the models, and find more online.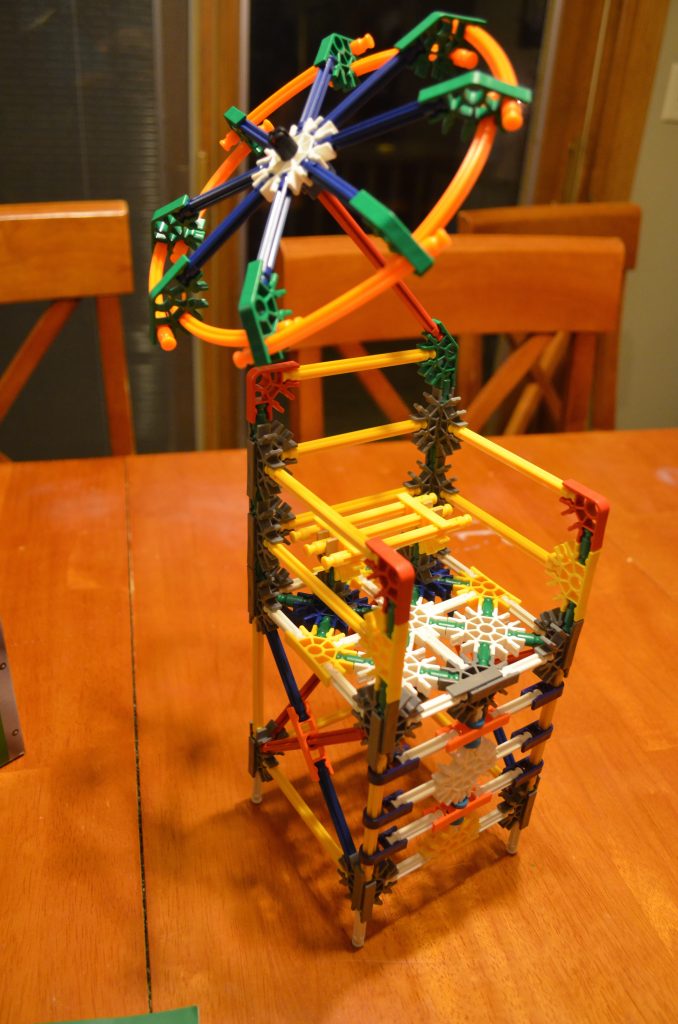 My 7 year old built this lifeguard's beach chair all by himself – it even has a rotating umbrella!
How about this swordfish? These models certainly go beyond your typical transportation designs and are really impressively creative.
Here is a quick glimpse of just a few of things you can build with this set! Although there are a few extremely easy ones many of the designs are quite in depth which I very much enjoyed building! I couldn't wait to try them all out! There are palm trees to build, playgrounds, tractors, cameras, and so much more! You can easily have at least 4 kids build some pretty extensive sets with this 70 Model kit at the same time.
Check out this 70 Model Set and other products on KNEX.com! You can also find this on Amazon!