K'NEX Super Mario Bros. Layer Cake Desert Building Set Review
This post may contain affiliate links, view our disclosure policy for details.
Disclosure: I received the below product as part of the K'NEX Ambassador team. All opinions are my own.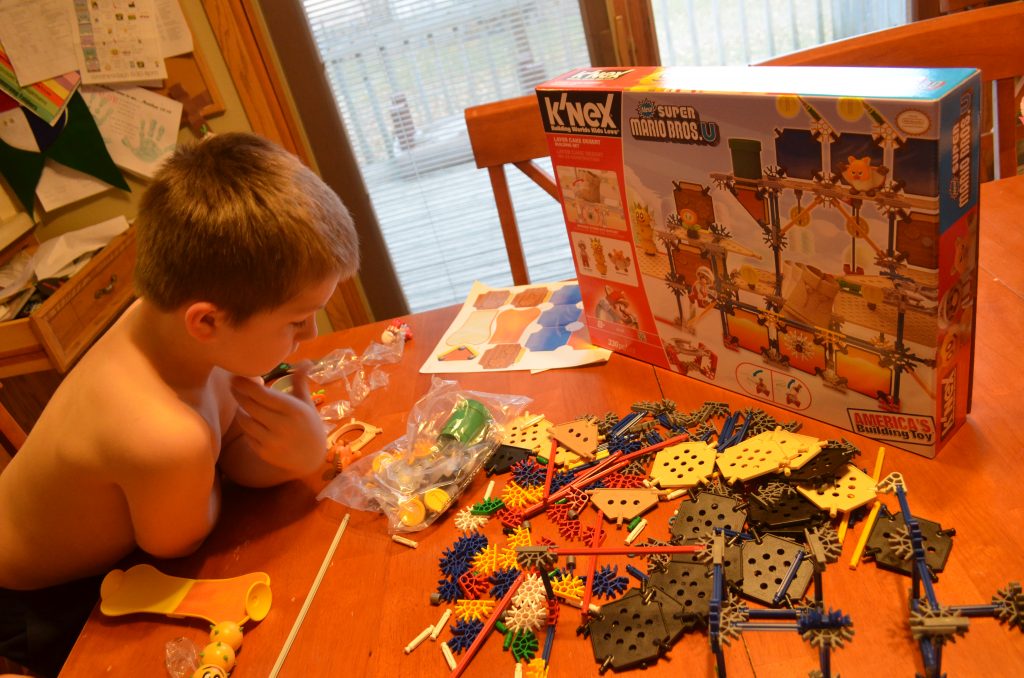 You guys already know what a big fan of K'NEX we are so here's our latest review – this time we are featuring the Super Mario Bros. U Layer Cake Desert building set. My kids are big fans over several characters and one of them are these Mario sets! One of the things we really love about all of the K'NEX Mario sets is how interactive they are for the kids. The Layer Cake Desert set specifically features a moving stone-eye statue, pop up sand geysers, the pop up goal flag, coins, a power up flower, and even the cactus!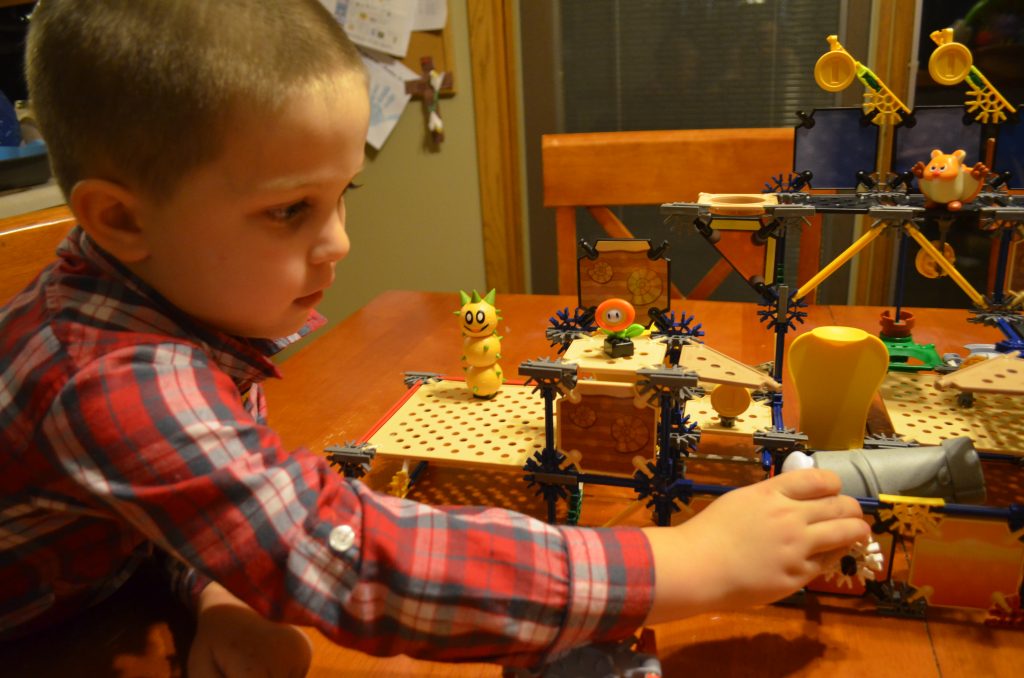 Although this set is geared for ages 8+ my 5 year old son also loves playing with it. My 7 year old son typically builds all of the K'NEX Mario sets himself but I helped him with this set – I think he was tired from school! It wasn't any more difficult than the other Mario sets we have built however.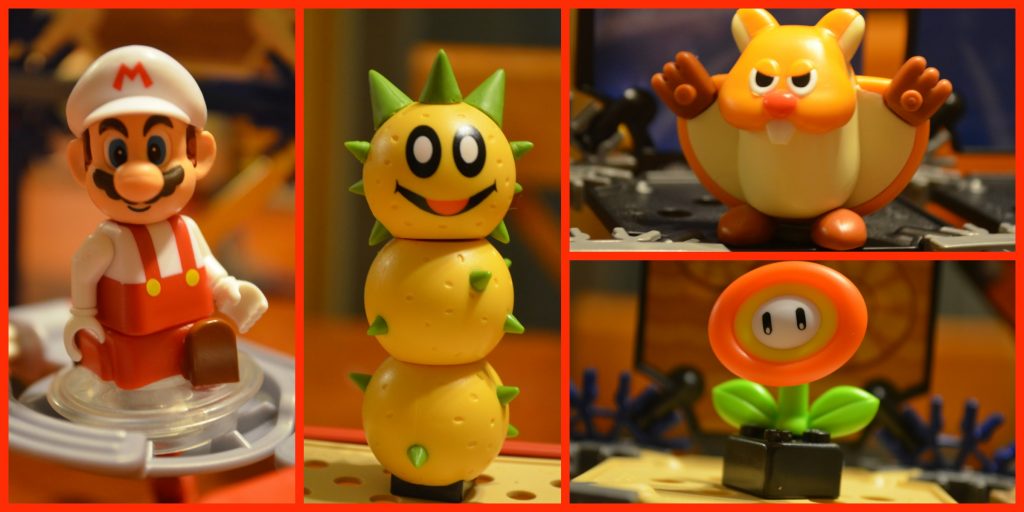 Here you can see a close-up of the included characters!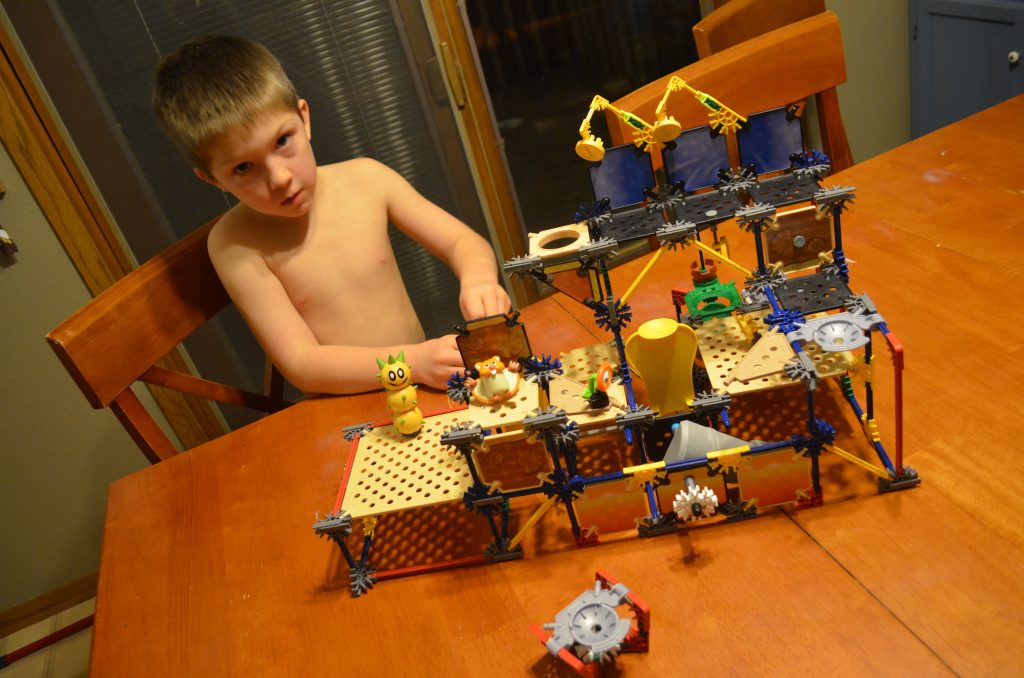 This is really a great set for all Mario lovers! I love that it comes with several different figures to interact with so that's pretty awesome. (especially the cactus guy – he's my favorite!) We don't have the Wii U so we weren't familiar with the flying squirrel guy but my kids got a real kick out of him! They tried launching everyone from Mario down to even the power up flower with the special disk launcher! Overall – a really great set! A relatively easy build and holds up well with constant play from the kids!