Animal Tracks Nature Game for Kids
This post may contain affiliate links, view our disclosure policy for details.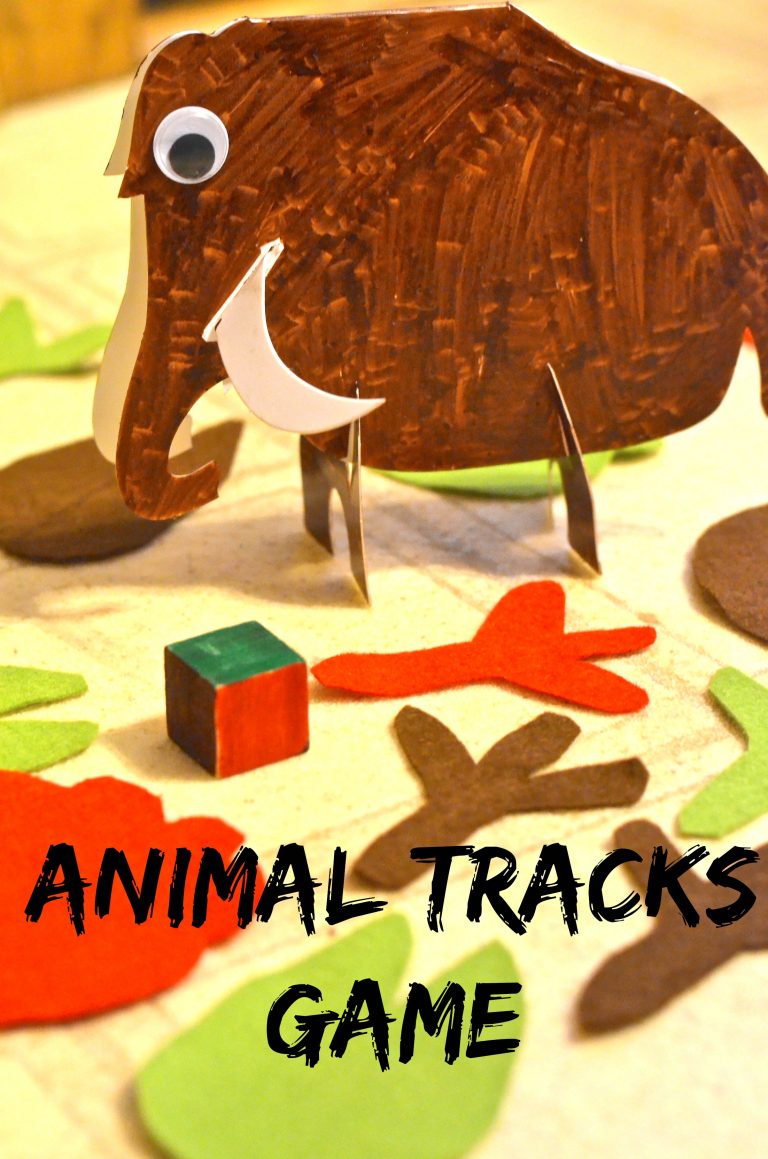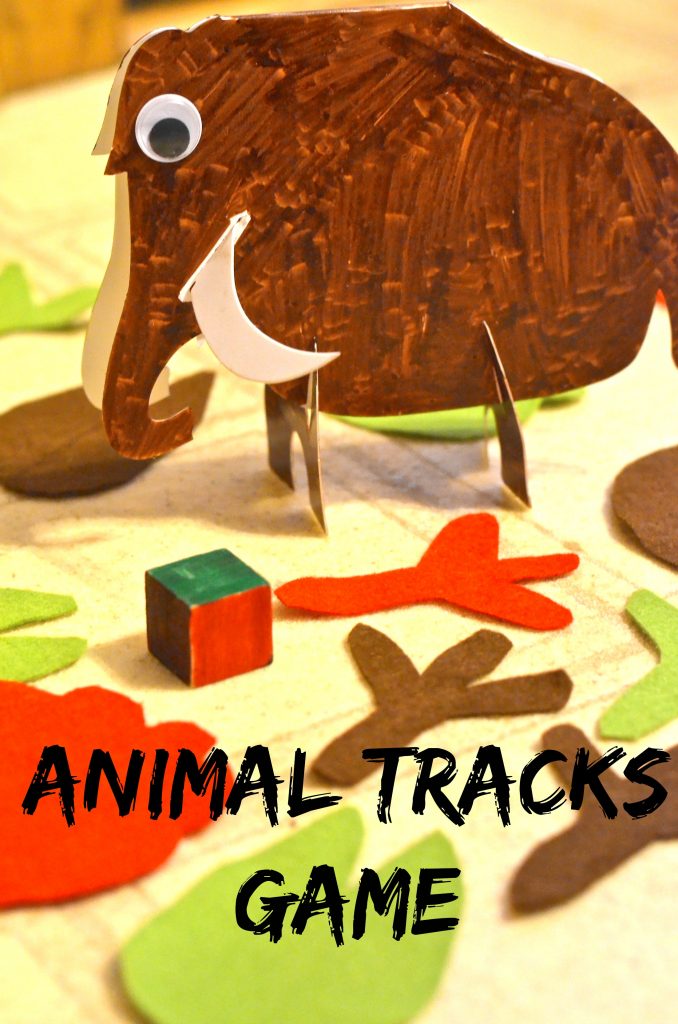 It's still FREEZING here in Iowa (literally, it's in the negatives!) but we've been creating some fun indoor games to play while we wait for the rest of the outdoors to warm up again! This Animal Tracks game is super easy for you and your kids to create together and will keep them plenty busy for a while! Here's what you'll need to make your own game:
Materials Needed
felt or paper (several colors of your choice)
stuffed or toy animals (or create your own)
spinner or small wooden block
Directions
There are 3 easy parts to make this game. One is the animal tracks which you can create out of felt or construction paper. You can choose to print some templates out by using google or we just cut out our own designs. You'll need to make sure that each design is cut out of several different colors as you want multiple types of tracks and multiple colors of each one. Three types tracks work best. This can easily by spun into a mini research project with the kids deciding what type of animal track to create!
The kids will also need one animal per child. We created a wooly mammoth out of card stock but you can also just use an animal figurine or stuffed animal if you want.
Lastly you'll need to create a spinner or a die. We used a small wooden block and painted it 3 colors – one color on each side, two sides per color. Make sure that your colors correspond with the color of felt/paper you created your tracks out of! For example, for our animal tracks we used red, green, and brown felt. So on our wooden die we used a marker to color 2 red sides, 2 green sides, and 2 brown sides. If you don't have a wooden block you can create a colored spinner instead.
Now you're all set up! Here's how to play: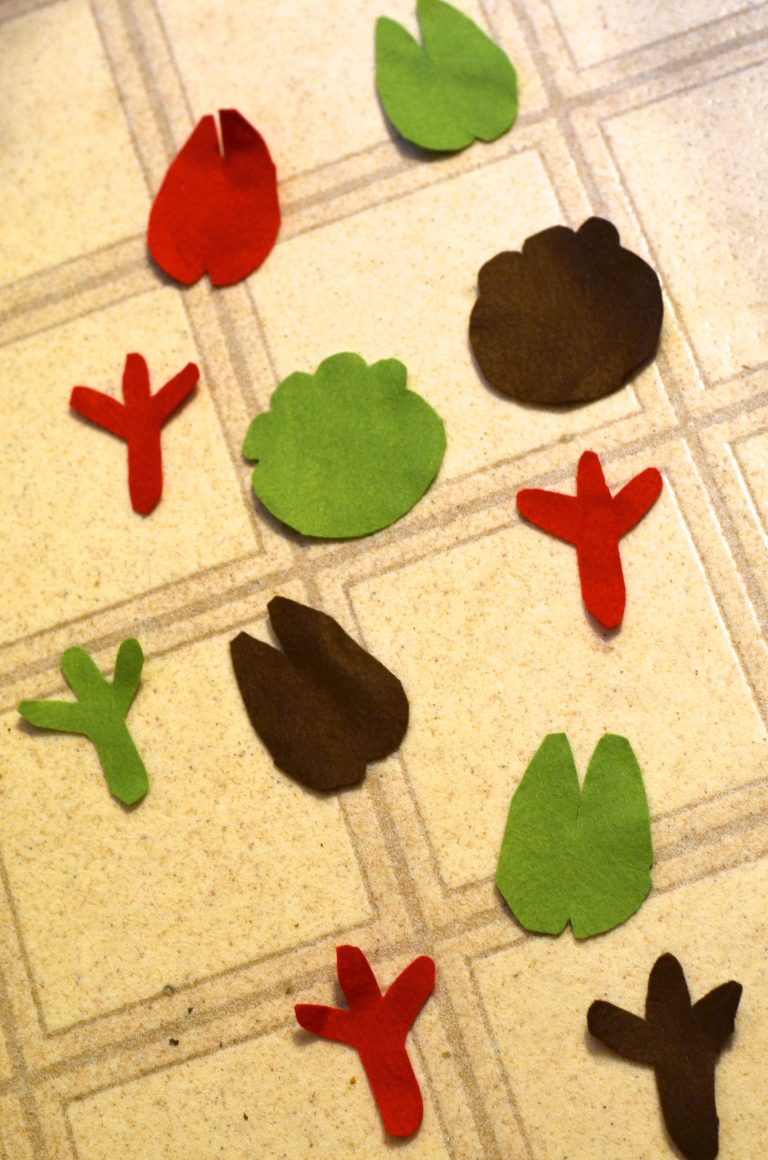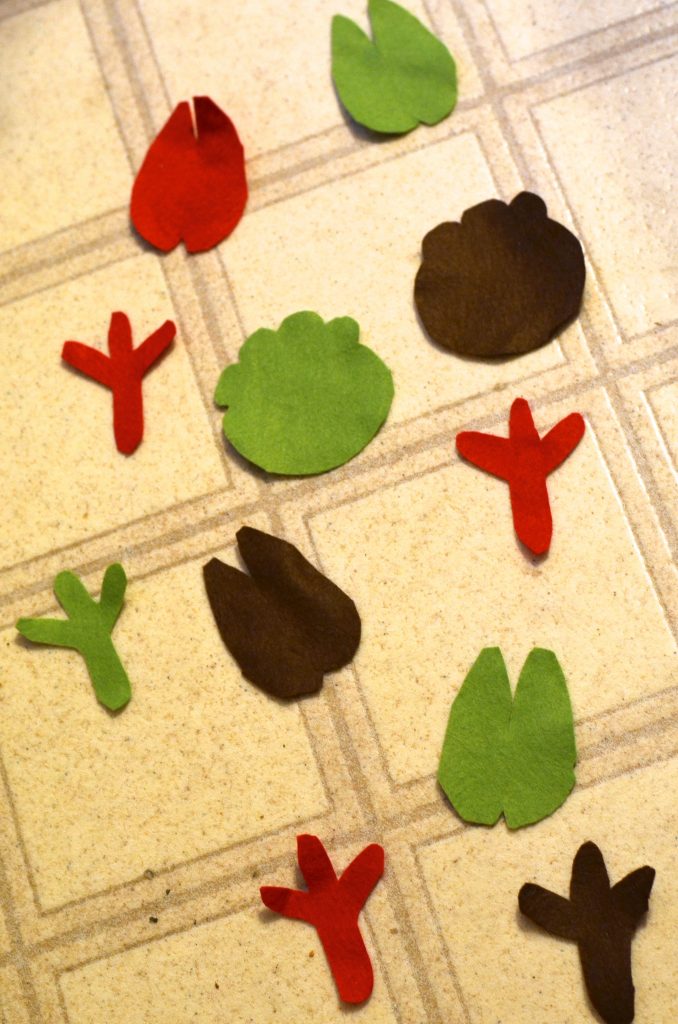 Have the kids spread out all of the animal tracks making sure that the colors are mixed well and fairly evenly distributed. Each play must then roll the dice and move to the closest track of the color they land on. Continue taking turns until someone reaches the last track! It's a race across the finish line! Or perhaps the tree line if you're using woodsy creatures!
If you're looking to turn this simple game into an all day event I definitely recommend having your kids each choose their own animals to research and fashion a unique animal track for the game. Make sure they choose different species so the tracks don't look too similar!