Halloween Themed Decorative Clothespins – Bat & Skull
This post may contain affiliate links, view our disclosure policy for details.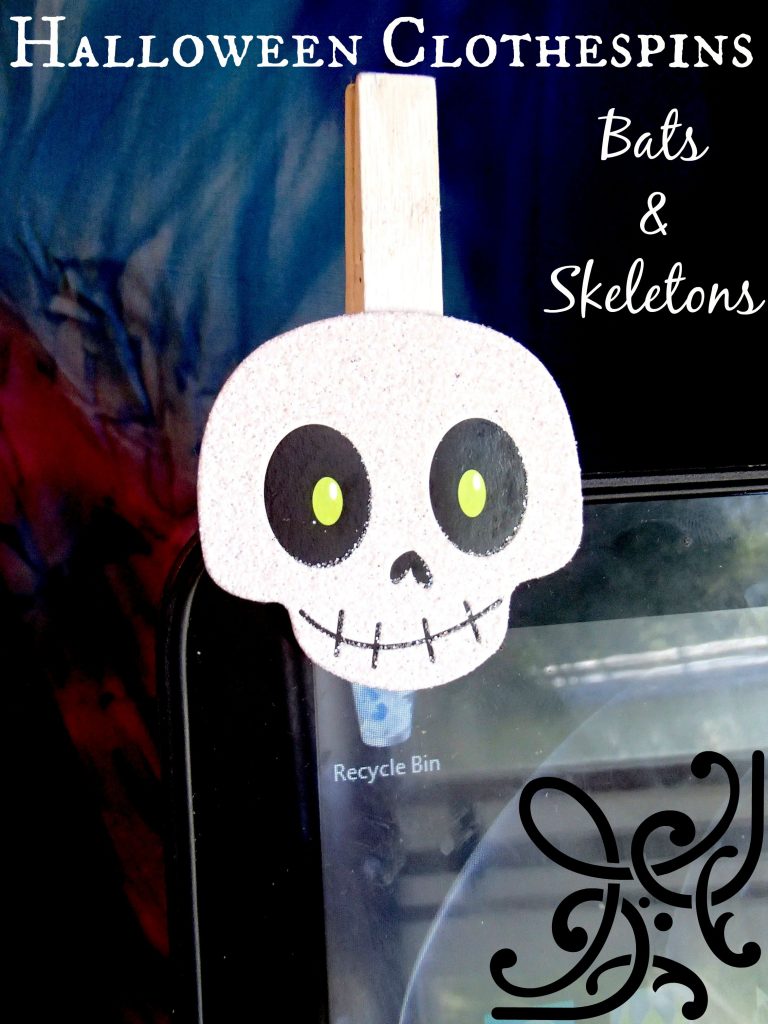 I could stock all sorts of cute decorative clothespins both at home and in the classroom! These fun Halloween themed clothespins can be created for any holiday or theme so if you can't celebrate Halloween in your classroom just sub out the skulls for pumpkins, leaves, bats, or scarecrows!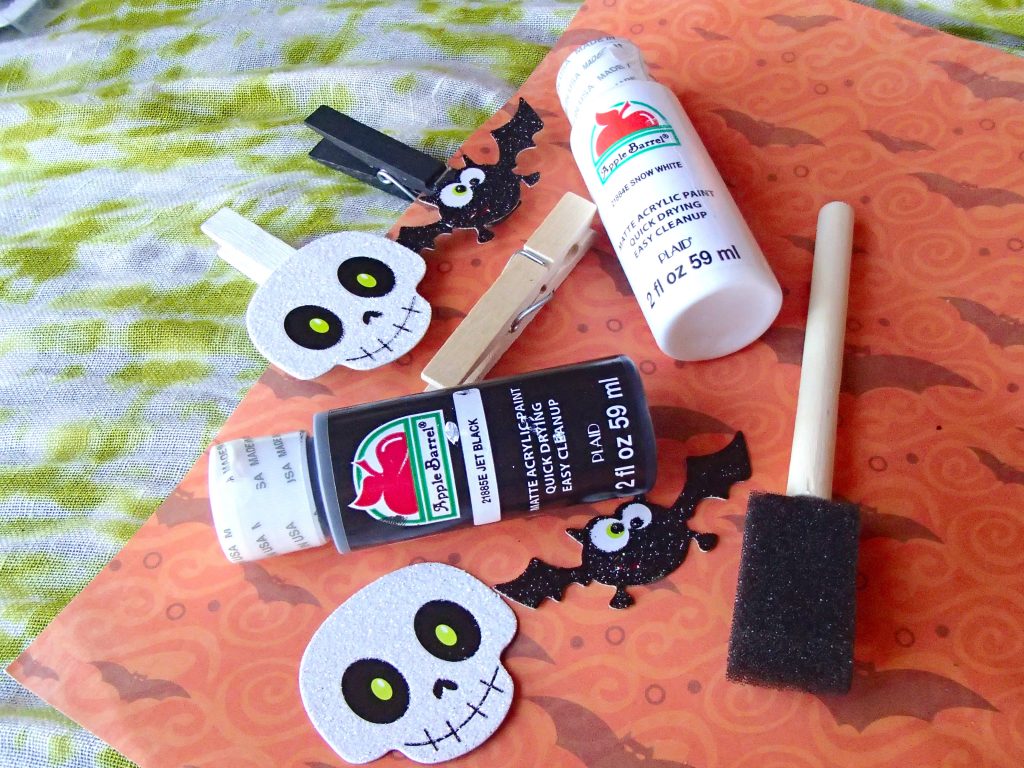 Materials Needed:
Clothespins
Halloween confetti
Black and white paint
Paint brush or sponge
Glue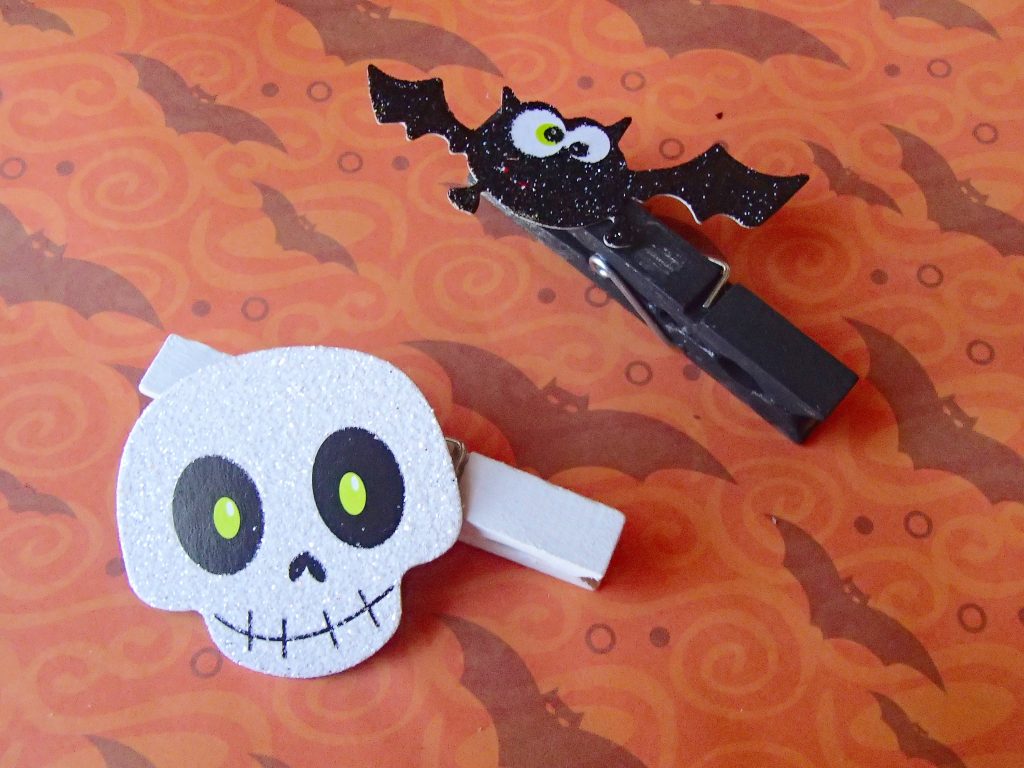 Directions:
Paint 1-2 coats of paint on each clothespin. Let dry completely. I like to do this in "shifts". I paint all of the clothespins on one side. By the time I get to the end of them they are usually dry enough to flip over or flip onto it's side and start all over again! Then glue confetti onto each clothespin. Color coordinate or theme as desired.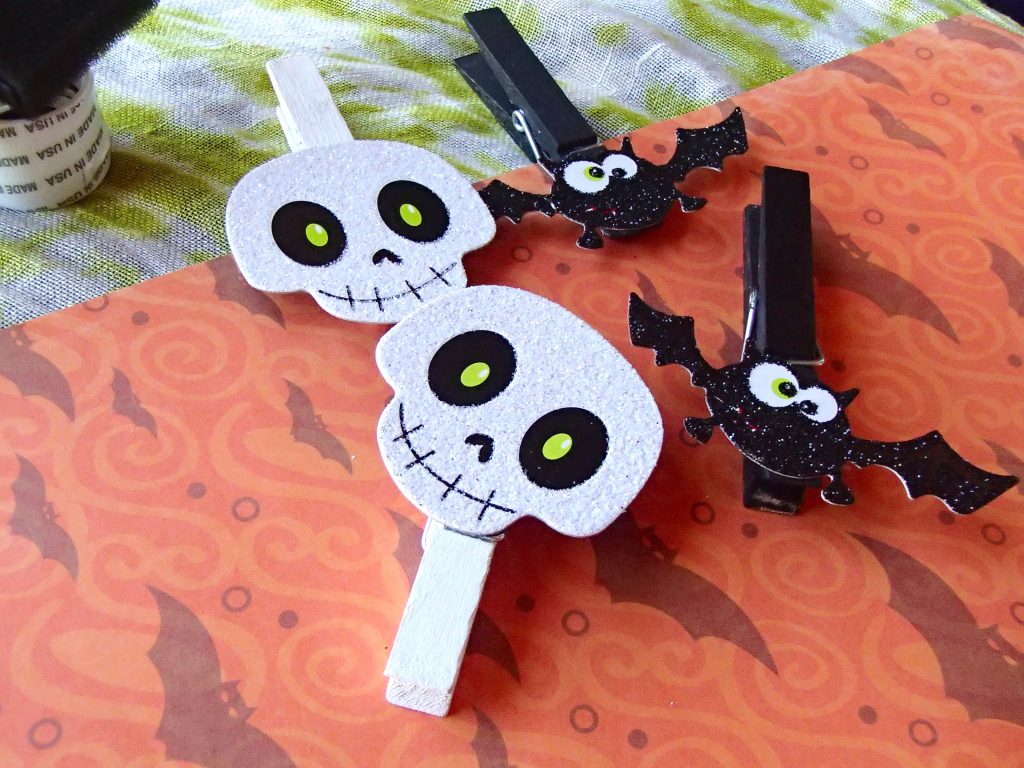 These make a great craft for kids at school to create and bring home. (You can use markers instead of paint for less mess and clean up!) Then they can hang their artwork on the fridge. You can of course pin just about everything in the classroom with these too.