Kid Connect Premium Review & VTech InnoTab 3S
This post may contain affiliate links, view our disclosure policy for details.
The Premium Kid Connect app, available only for the VTech InnoTab 3S (priced at $79.99 for the holidays!), allows preschoolers as young as three to send voice messages to parents' smartphones, from a kid-safe, kid-friendly tablet. Honestly my 6 year old just thinks it's the greatest thing that he can send me messages, voicemails, artwork, and other things via the Kid Connect app. Not only does it make him feel like a bigger kid (since he doesn't have a cellphone and won't for a very long time!) but when I go out of town, or even just out on errands, he can send me a message anytime! Check it out! This is a text message that is on my mobile phone that I was getting ready to send to my son's tablet.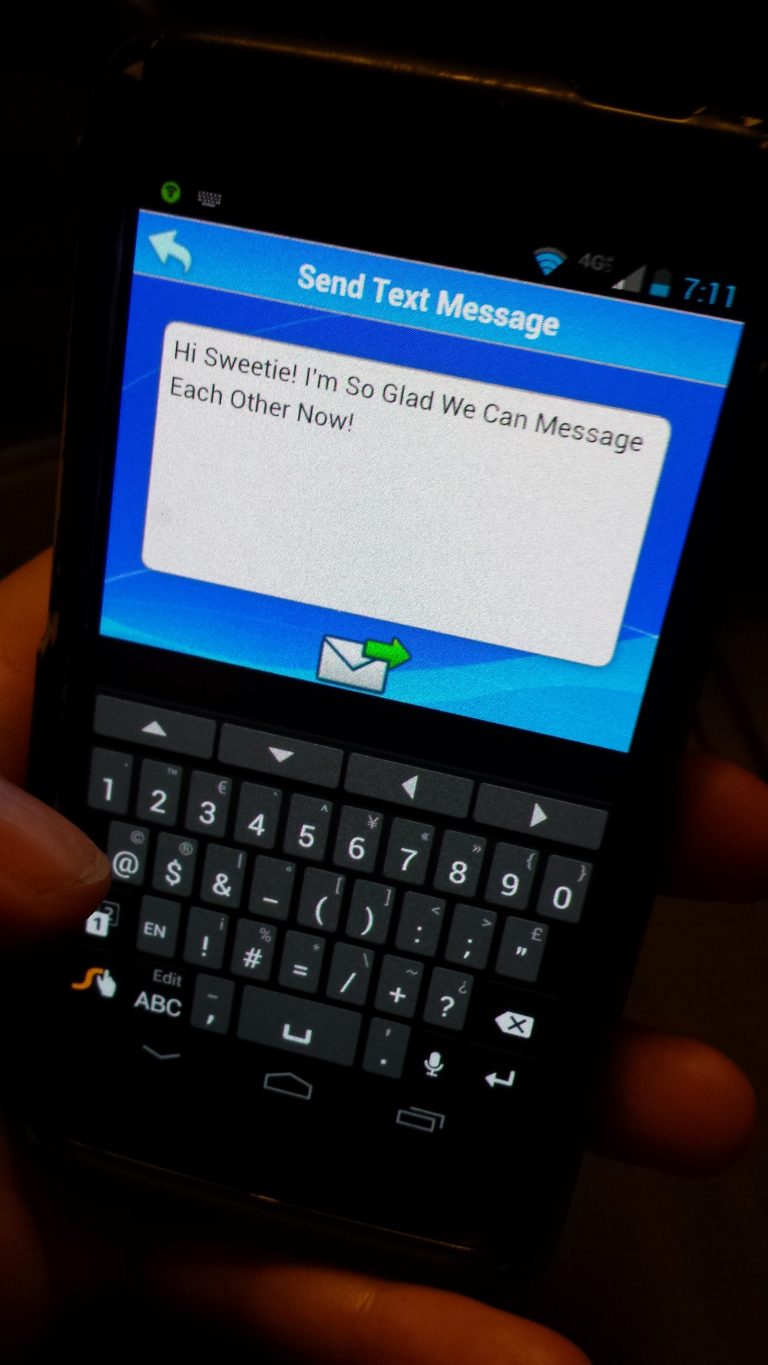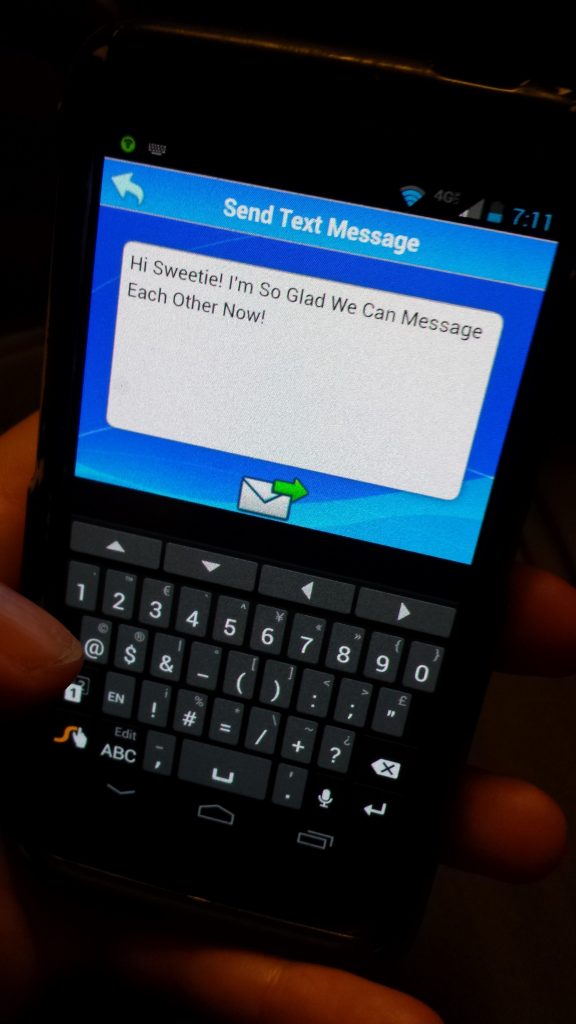 Once we signed up for the Kid Connect Premium account (the basic Kid Connect account is included on the VTech InnoTab 3S) which is $14.99 we set it up on my son's InnoTab 3S, then downloaded the free mobile app (available for both apple and android products). Anyone can download the mobile app for free (grandparents, parents, etc.) and you can invite them via User ID on the Kid Connect for the InnoTab 3S. So your child won't have randoms strangers requesting anything on their tablet, you have to invite them to your Kid Connect service. My husband and I both downloaded the Kid Connect app on our phones so that my son can communicate with us.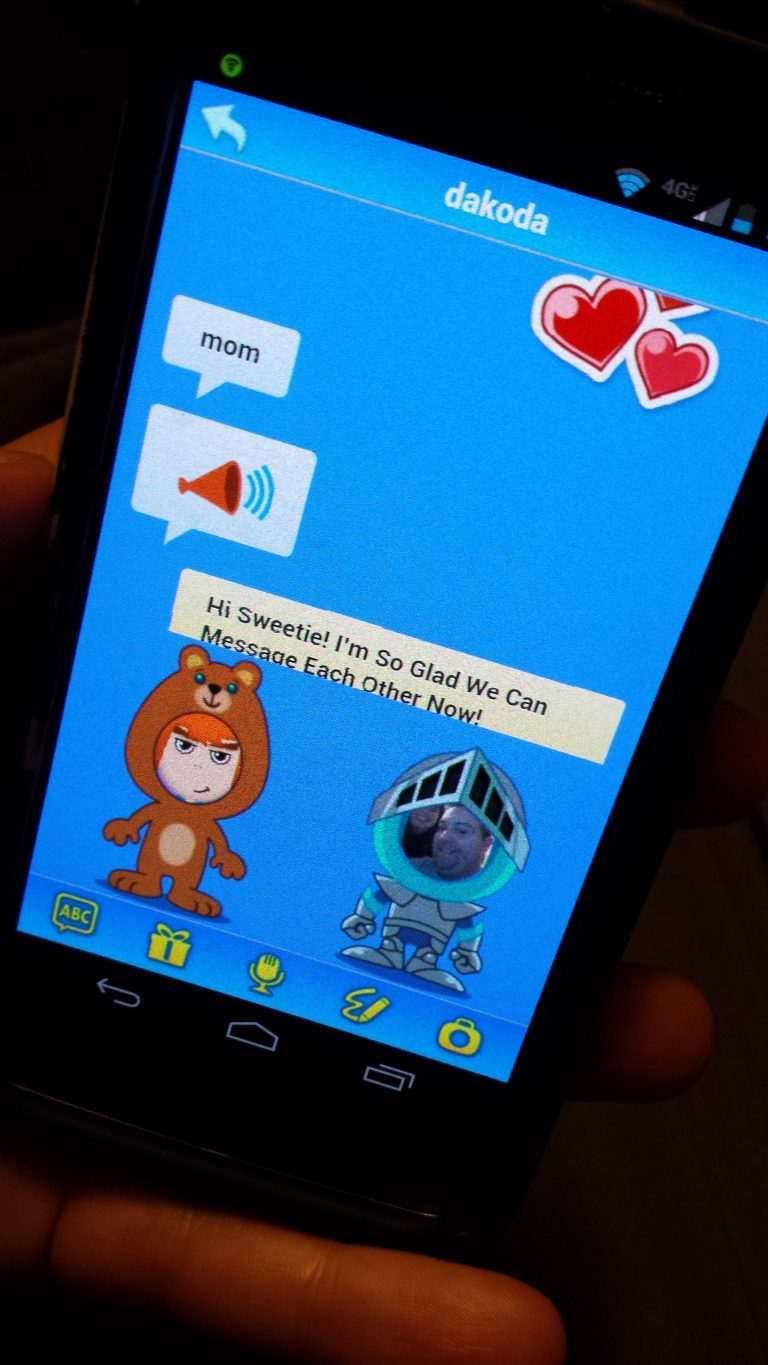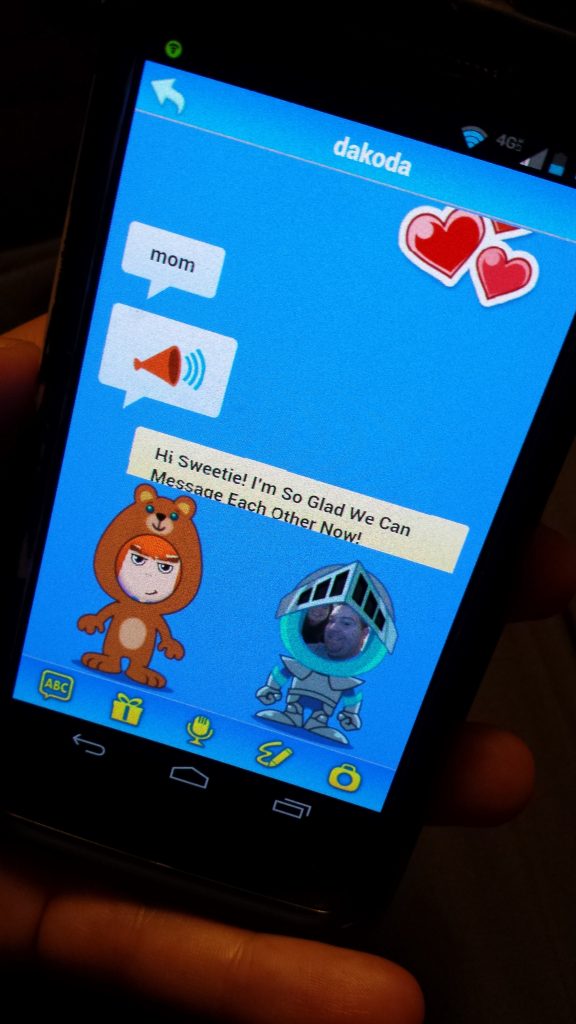 Here you can see on my phone the message displayed after I sent it which is exactly what it will show on my son's tablet. If you'll notice the knight above we were able to take a photo of ourselves to use for our profile – then dress it up with different characters like the knight, a bear, a princess, etc.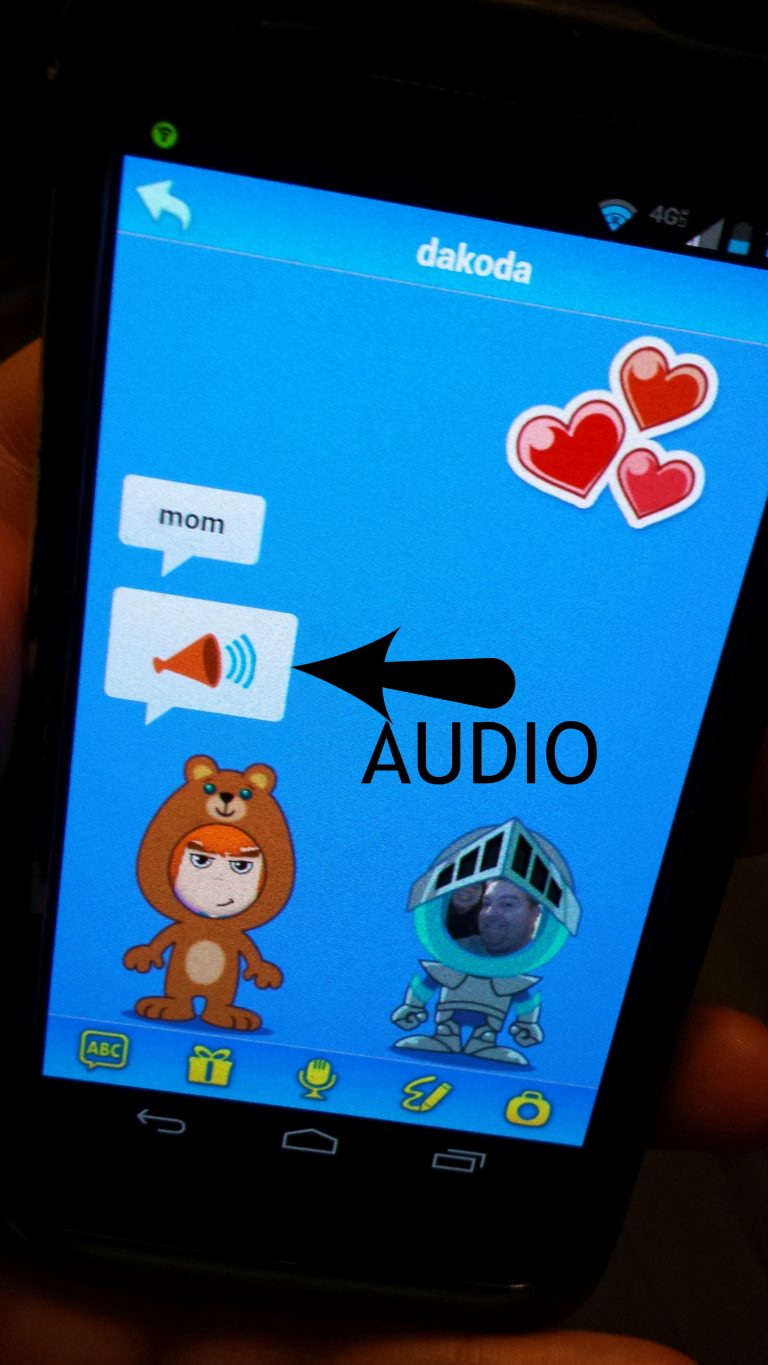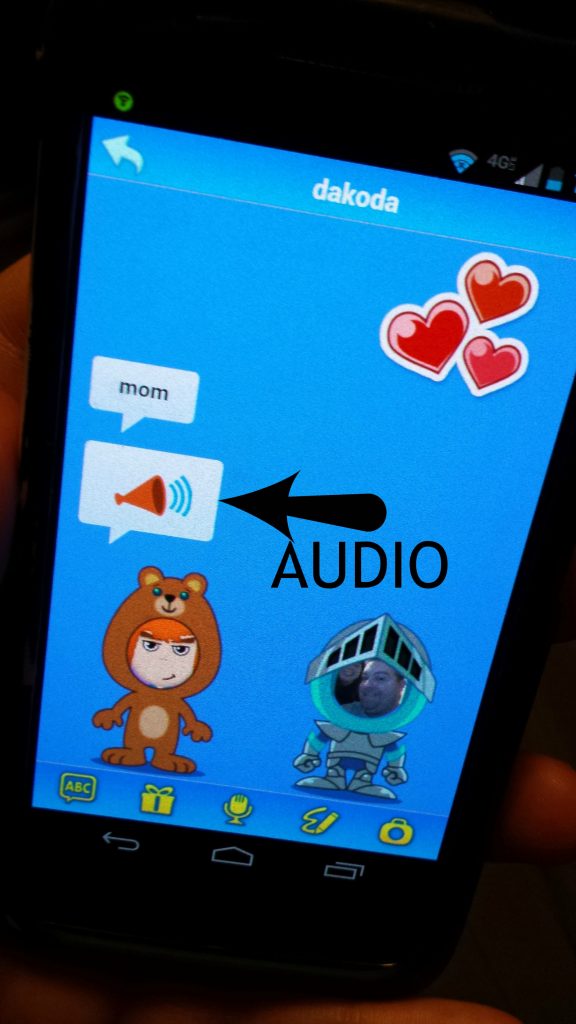 When there is an audio clip (voicemail) sent you will see that above megaphone. The child just has to touch it and it will play the clip! At the bottom of the screen you can see the options to record, type, draw, take a photo, etc. Here's a a great video that shows Kid Connect in action. Although it was a little confusing to set up we really do love the app. It's a great way for kids to feel like they can send parents, grandparents, and whoever else you invite to their app in contact at all times! My son loves that he has the "power" to "talk" to any of our family whenever he wants! If both of your kids (or their cousins!) have the InnoTab 3S your child can also connect with them which is such a fun way for young cousins to stay in touch! The messages are sent in real time so there is no delay. Find out more about Kid Connect here!
GIVEAWAY
VTech has generously once again offered my readers the chance to win the VTech InnoTab 3S just in time for the holidays!! My son loves this "grown up" tablet and all of the things included with it! It comes with a rechargeable battery (my fav!), 20 free apps, and features wi-fi and a kid-safe web browser! Giveaway is open to US only and ends at midnight on Monday the 18th!! SO HURRY and enter!