Highlights for Children Magazine Subscription #Giveaway #BlogHer
This post may contain affiliate links, view our disclosure policy for details.
Most of you know that last weekend in my crazy adventures this summer I attended BlogHer in New York City (thanks to Best Buy for sponsoring me!). You would not BELIEVE everything that I packed into that weekend! My feet are sore just thinking about it! 🙂 Seriously though, I had some absolutely amazing opportunities and was able to meet many fantastic brands! One of them was the team from Highlights for Children. I attended the #HighlightsHello breakfast and had the opportunity to check out their BRAND NEW Highlights Hello magazine which is geared for children ages 0-2 years old.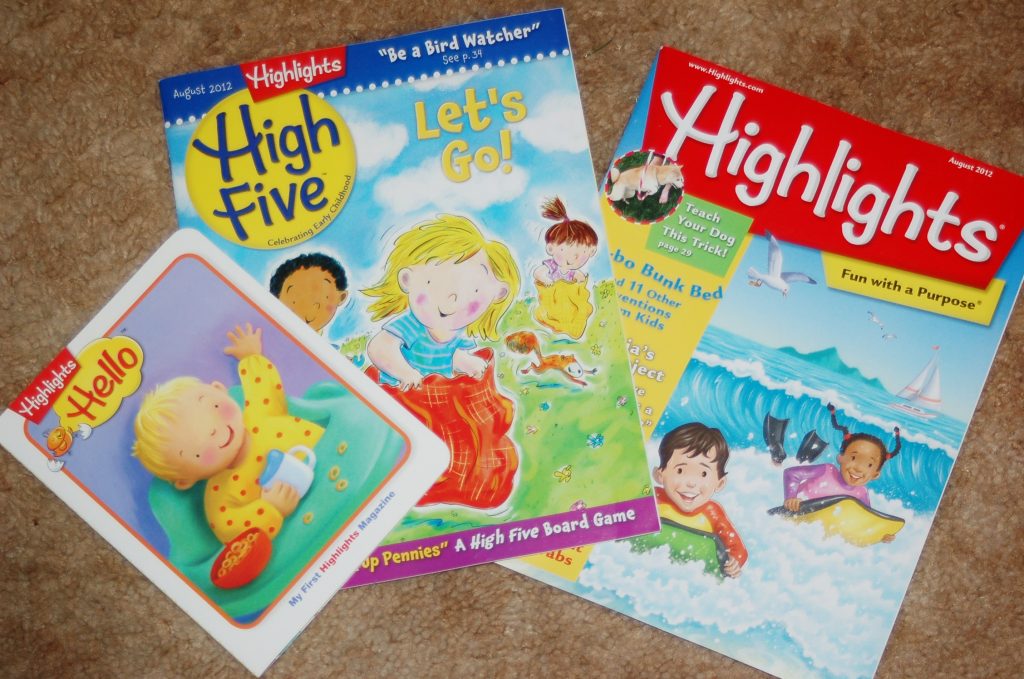 One of my first thoughts when I heard about this fun new magazine was….. a magazine for kids ages 0-2 years old? I could immediately imagine bits of chewed up paper being swallowed and flying everywhere!! But when I actually held one of the Highlights Hello samples and checked it out my thoughts were changed immediately. It is a magazine style design but the material is more of a laminated heavy cardboard with no staples and rounded edges so that babies don't poke themselves with it! The colors were bright, the images are simple, there are age-appropriate stories to read to your babies & toddlers, and true to the Highlights brand there are age-appropriate hide and seek pictures! This is a great way to introduce your little ones to reading and enjoying books!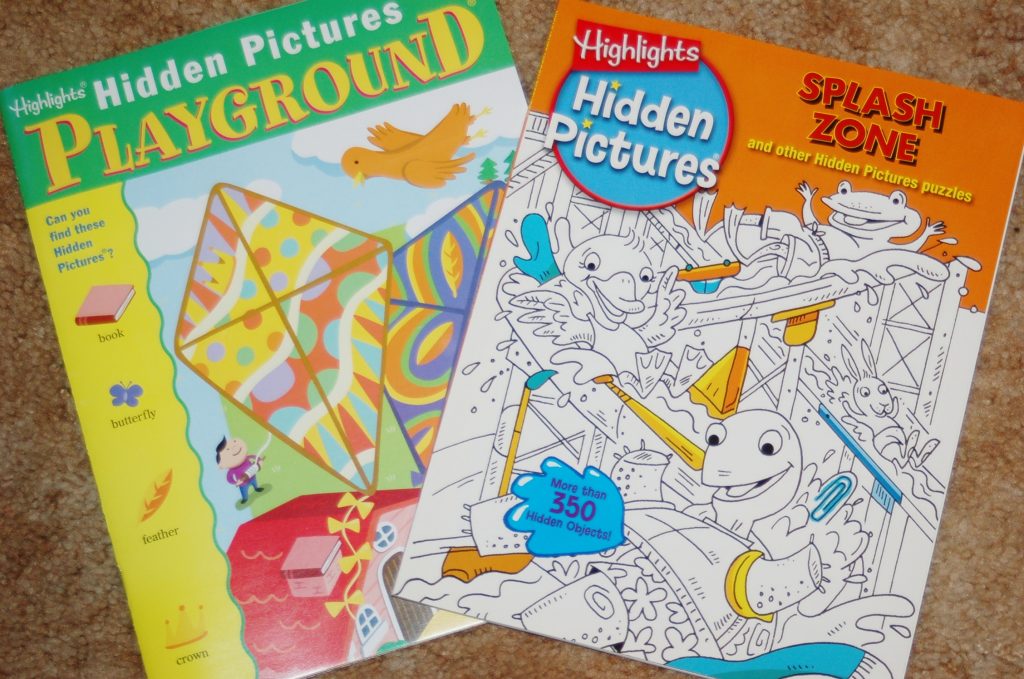 I also didn't realize that there are completely separate Highlights CLUBS for different age groups as well! The Hidden Pictures Playground is geared for ages 3-7 and is just chocked FULL of their famous hidden pictures!! They also have a Puzzle Club, Mathmania, Top Secret Adventures, and Which Way USA clubs. PLUS did you know that there is an entire Teacher's Section?
My husband and I both spent some extra time checking out the new Highlights Hello magazine and were both impressed. Although I didn't want to try and completely destroy our copy I did try to rip it and could not. I'm sure as with babies anything can be destroyed but it looks pretty sturdy and my 3 year old hasn't done any serious damage to it yet! It is of course very educational and certainly the only baby-friendly magazine I've ever seen! This would make a great gift and would certainly encourage early literacy interest!
A Special Note from the Highlights Team:
Highlights is looking for pictures of YOUR child waving hello! If you have a child 0-2, or a grandchild, niece or nephew, and would like to submit a photo for publication, email it with Highlights Hello editor Kathleen Hayes at [email protected]. Sending her the image implies consent for it to be published, so please obtain parental permission if you are not the parent or guardian of the cutie in the picture!
**Don't forget to enter the Highlights Hello Ultimate Baby Shower Sweepstakes for AWESOME prizes!**
Thanks to the Highlights team I have the opportunity to offer one of my readers a magazine subscription of the winner's choice! Winner can choose to receive any one of the following subscriptions:
Highlights Hello (ages 0-2)
High Five (ages 2-6)
Highlights (ages 6-12)
Just fill out the rafflecopter form below! Giveaway is open to US only and ends on August 19, 2012.