How to Tag Monarch Butterflies – Flight of the Butterflies
This post may contain affiliate links, view our disclosure policy for details.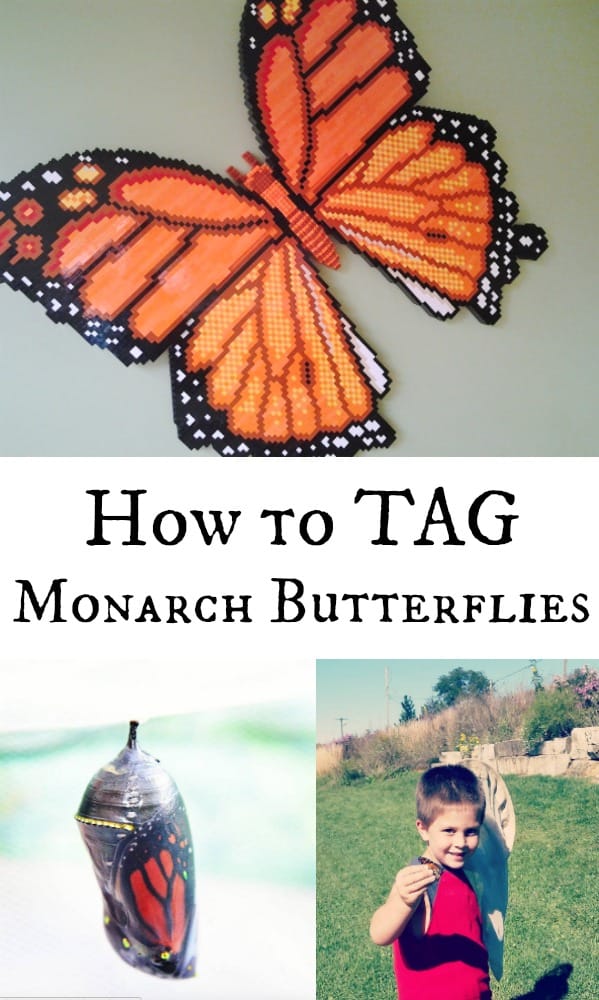 A lot of people ask me how to tag Monarch butterflies. If you know my family you know we are all hands on – and that includes bugs! My two boys especially have always had an extreme love for critters of all types so when I saw that our local zoo set aside a special day to tag Monarch butterflies I KNEW we had to go.
My children have been catching caterpillars, butterflies, cicadas, praying mantis, and every other creature they can get their hands on to observe them and then release them. I had heard a lot of controversy about touching butterflies but after speaking with the biologist who specialized in these Monarchs I felt much more confident that handling them correctly does no damage to them.
We have gone through several of the Insect Lore bug "hampers" as we call them and I highly recommend them. We always keep at least 2 with us at all times – and that includes when we go camping! They make shorter bug habitats and longer bug habitats. (although if you want a really tiny portable habitat Backyard Safari has a good option – they are very small – good for hiking!)
Note – the live caterpillars for these sets are Painted Lady caterpillars, not Monarch caterpillars.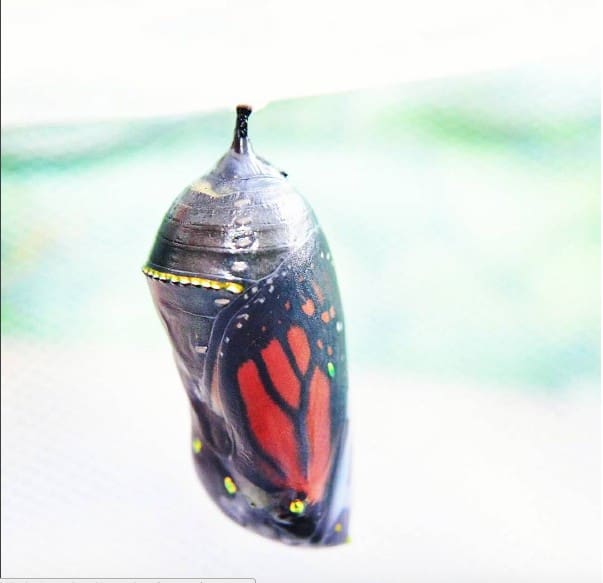 Our kindergarten class at school searches for as many Monarch caterpillars as the class can find and keeps them in a habitat to watch the life cycle and observe the chrysalis stage. It's so highly educational and gives the kids a new appreciation for butterflies! Then once the butterfly has hatched they all go outside to release them!
One year we planted a very large butterfly garden at our school with the help of Hoksey Native Seeds so I can't wait until next year when everything starts popping up! It's going to be a true butterfly haven! Then as a school we will be tagging and following the migration of the Monarch butterflies as they head down to Mexico.
If you haven't watched Flight of the Butterflies you absolutely MUST order it right now! (Or at least RENT it to watch – it's a must!) It gives me goosebumps right now thinking of it.
It tells the story of Fred Urquhart and his wife Dana who, fascinated with Monarch butterflies, decided to follow them as they migrated and ultimately not only learned about the Monarch butterfly and it's migration pattern but stumbled across the most magnificent resting place of millions of these butterflies in Mexico. You will not regret watching it!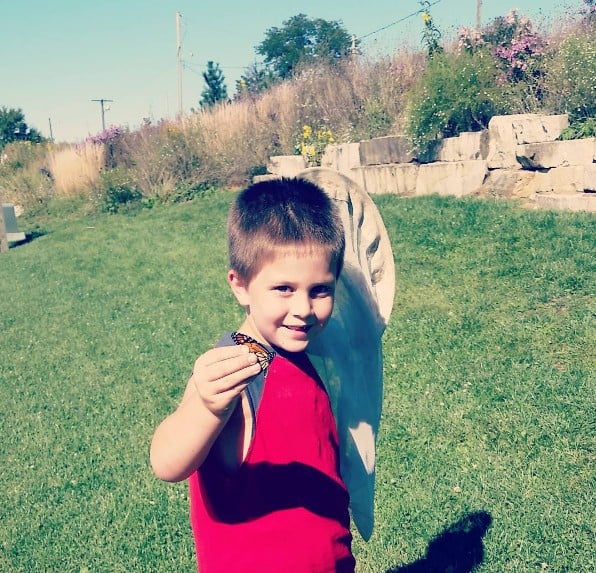 To Tag Monarch Butterflies You'll Need 2 Things:
Large Butterfly Nets (I recommend these – we've purchased several.)
2. Monarch Tagging Kit from Monarch Watch
Although you can purchase cheap butterfly nets at the Dollar Tree or sometimes in Target's dollar section I HIGHLY recommend purchasing a high quality net if your kids are serious bug hunters or your family is really into tagging Monarch butterflies.
They are totally worth it and make it much easier and safer to capture the butterflies with the large opening and longer net. In fact occasionally my kids have caught several Monarchs at once with these.
The Monarch tagging kit will walk you through exactly how to tag the Monarchs but I'm going to give you the condensed version. Catch the beautiful Monarch butterfly – ONLY the Monarch butterflies should be tagged!
Carefully remove the tagging sticker included in your kit from Monarch Watch and place it between the middle and bottom of the Monarch's wing – probably pretty close to where you are holding it with your fingers. The included instructions can help you determine the best location but as long as it has been tagged it's pretty good to go. Then just release it!
NOTE – Monarch tagging kits are ONLY shipped to locations EAST of the Rockies!
So here's the cool part – when tagged Monarchs are found the codes will be entered into a database with its location and any other available information and you can scan the database in the spring to see if your butterfly ended up being found!
You can then track to see exactly how far your butterfly flew! Now remember that not all butterflies are found or even make it through their entire migration cycle so don't expect to find data on even the majority of your butterflies. The sticker tags do NOT hurt the butterflies or disrupt their flight pattern at all so don't worry about that!
Once we do a full year with our butterfly tagging at school I will update the post to see what percentage of our butterflies made it! You can check here to see about what dates your local Monarch butterflies peak.
Watch a Monarch Butterfly Hatch:
The video above is our time lapse video – to see the full version watch it here! Full Monarch Hatching Video
2 TIPS to Tag Monarch Butterflies:
*Wash your hands before and after tagging butterflies!
*Hold the butterfly with both wings closed as you see my son doing in the photo above. You'll need to hold it tight enough that the butterfly can't get loose but not so tightly that you crimp or damage the wings! In my experience most kids are pretty good and nimble at carefully holding butterflies!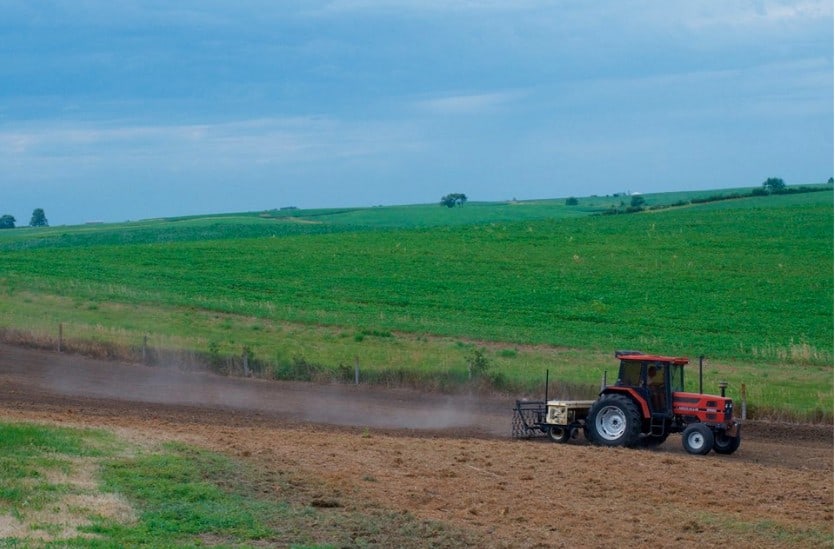 Here's the start of our school butterfly garden as it was being planted! In the winter it is our school's sledding hill, and in the spring through fall it is our butterfly garden! How fun!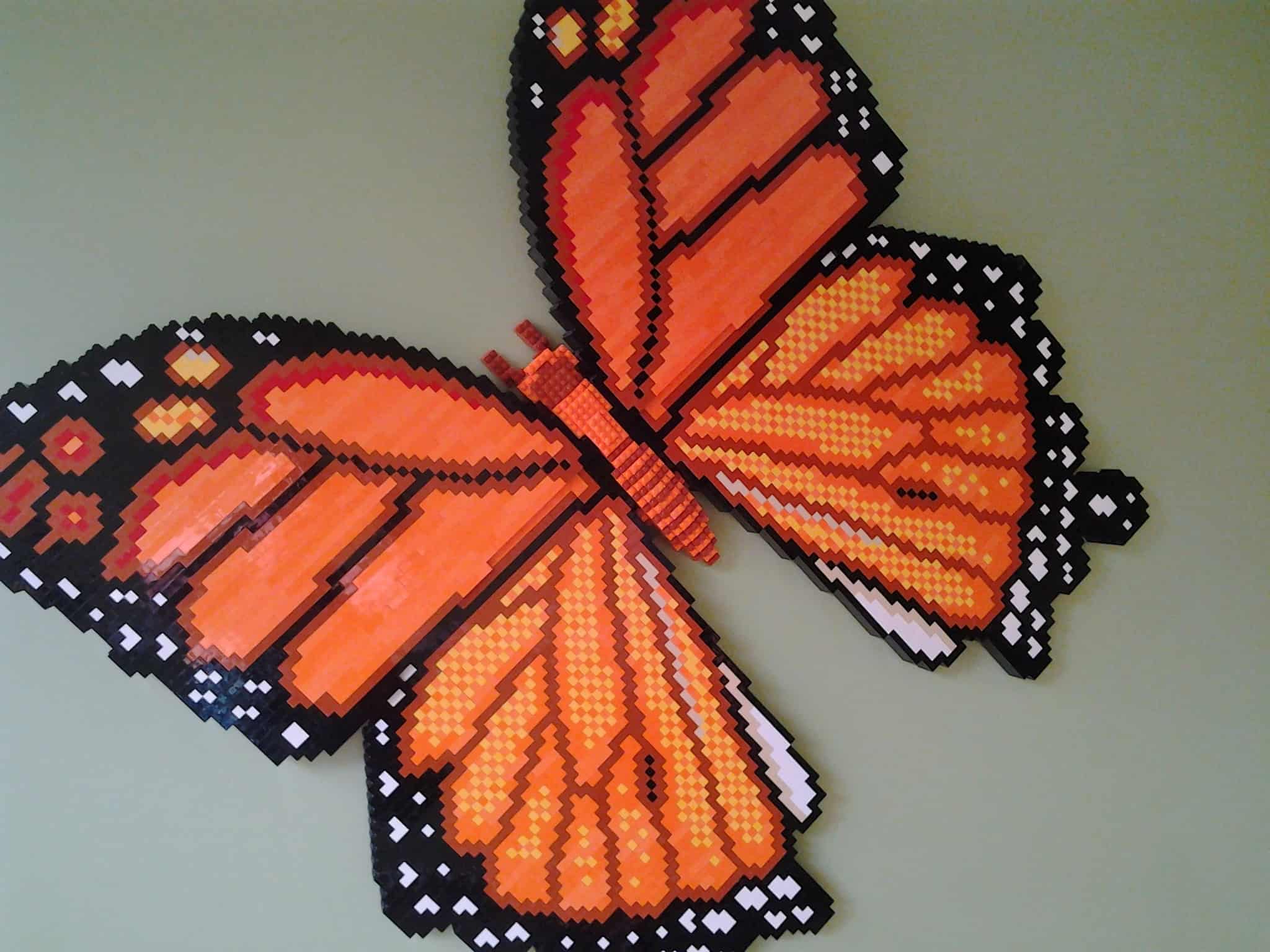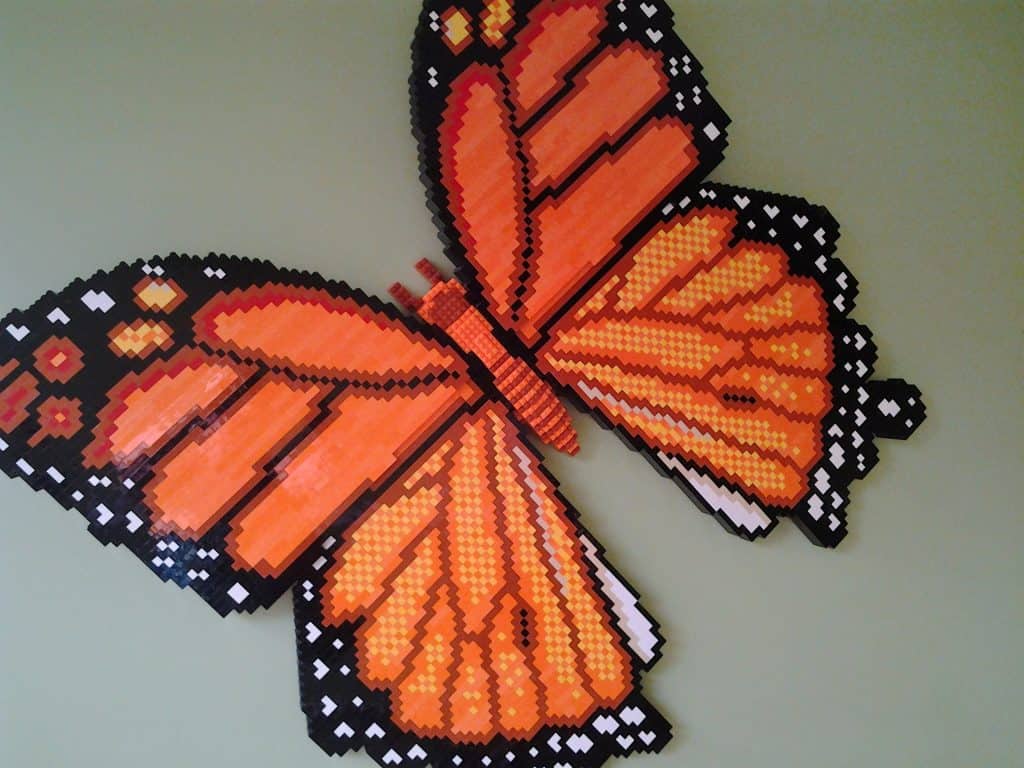 Does your family or school tag butterflies? I'd LOVE to hear about your experience!