I am Amelia Earhart by Brad Meltzer Unit Study – DAY 2
This post may contain affiliate links, view our disclosure policy for details.
If you missed DAY 1 of our Unit Study you can see it HERE!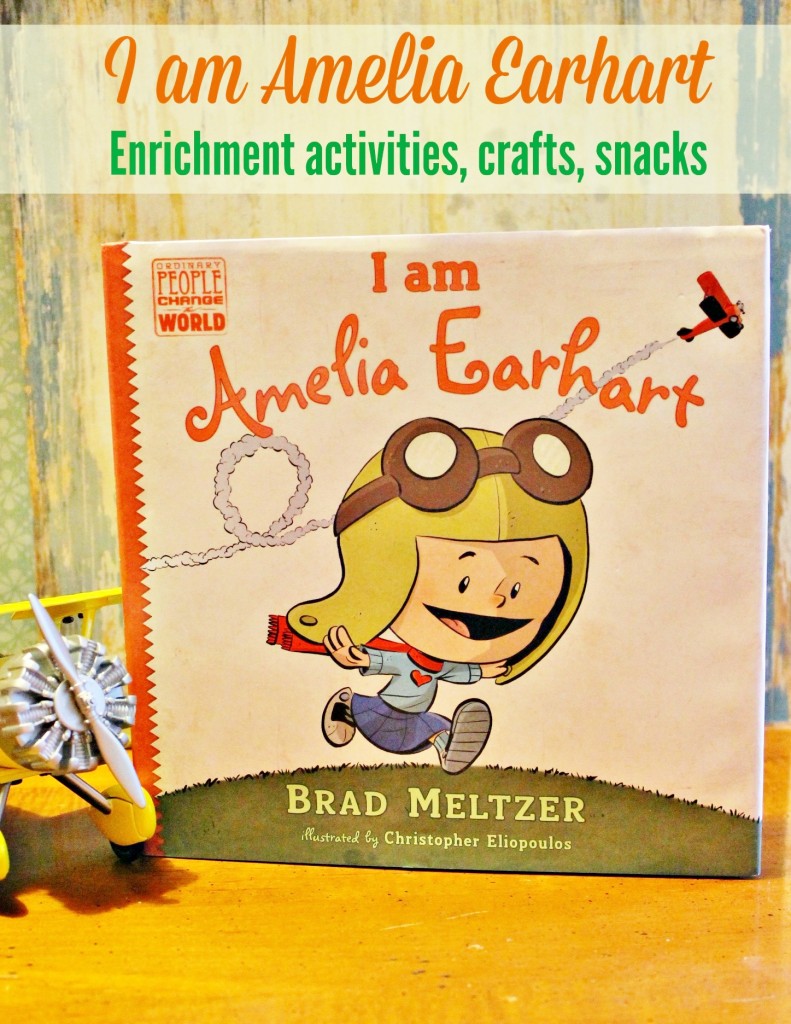 It's DAY 2 of our "I am Amelia Earhart" Unit Study based on Brad Meltzer's heroic and adventurous children's book so let's get started! Happy Adventures!
ART
Airport Play Mat– We made this early on so we could play with it  all throughout the week of our study.  Made from mostly recycled items this setup still got tons of playtime.  I purchased a roll of brown mailing paper from Dollar Tree for the mat. We rolled it out and tapped it to our school desk and then used a sharpie to create some basic artwork like an airport, parking lot, and runway. Then the kids gathered some Little People farm animals, and cars to finish it off. They had so much fun with this simple and inexpensive "toy".
Battat also makes a great Take-A-Part Airplane set which is great for working on coordination skills and fine motor skills! 
ACTIVITIES
Amelia Says–  Just like Simon Says but with a small twist. Amelia says, touch your toes, Amelia says fly like and airplane around the yard, jump up and down- oops Amelia didn't say jump up and down! It's a fun and adventurous spin on a classic children's game! You can even pre-set out props like jump ropes, hula hoops, and toy planes to use in your "Amelia Says" game!
 SNACK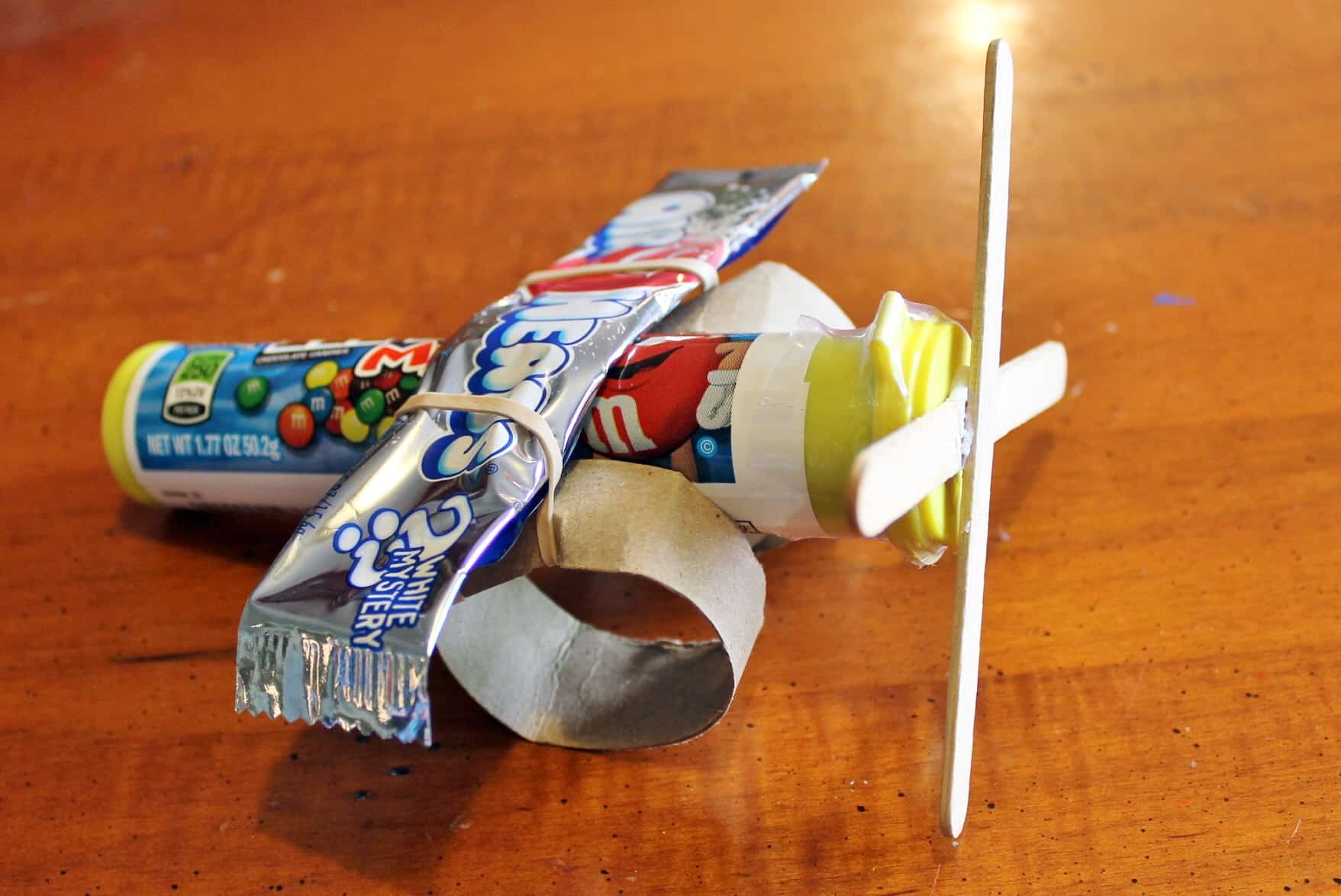 Airplane Candy– A plastic tube of mini mm's becomes a fun aircraft when you add an Airhead candy for wings, 2 slices of toilet paper tube for wheels, and another piece cut into propellers.
Don't miss out on our DAY 1 Amelia Earhart Unit Study where we designed our own airplane, propeller snacks, and packed for an adventure!
Don't miss out on our DAY 3  Amelia Earhart Unit Study where we had Cloud Parfaits and created Airplane Clothespin toys!
Don't miss out on our DAY 4  Amelia Earhart Unit Study where we created our own adventure records, pretzel stick airplanes & more!
Don't miss out on our DAY 5  Amelia Earhart Unit Study where we created paper airplanes, writing prompts, devoured snacks & more!