Learn All About Teeth with Dental X-Rays for Your Light Table
This post may contain affiliate links, view our disclosure policy for details.
Kids LOVE hands on activities and mysteriously many kids are fascinated by x-rays and teeth! My kids love when the dentist comes to their school for Career Day and shows them various x-rays!  It's something they can see on the surface everyday in the mirror but x-rays give them a deeper look inside their mouth!
The product featured below was provided from Roylco. No compensation was received.

Now you can have your own set of Dental X-Rays from Roylco
for your light table to use at home or in the classroom! It's a fantastic addition to hygiene lessons and activities.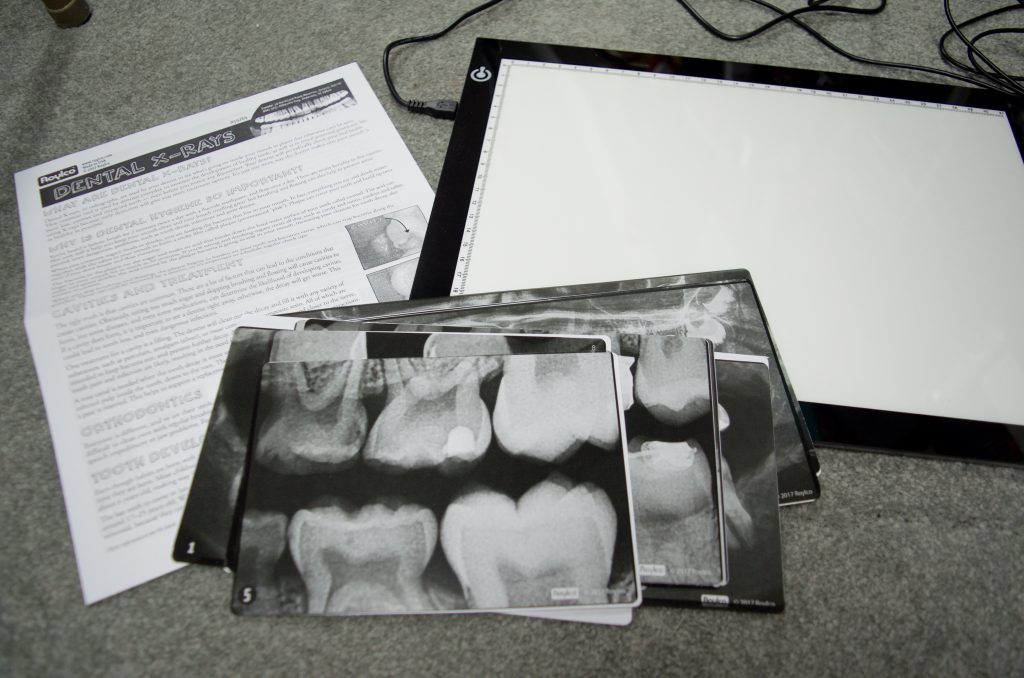 The Dental X-Ray set from Roylco includes:
15 X-Rays
Teeth Chart
Guide
This is a fantastic way to draw kids in to learning basics of hygiene, teeth structure, and of course radiology! Having a light table makes viewing these x-rays much easier. If you don't have one you can use a flashlight or hold the x-rays up to the light in a sunny room.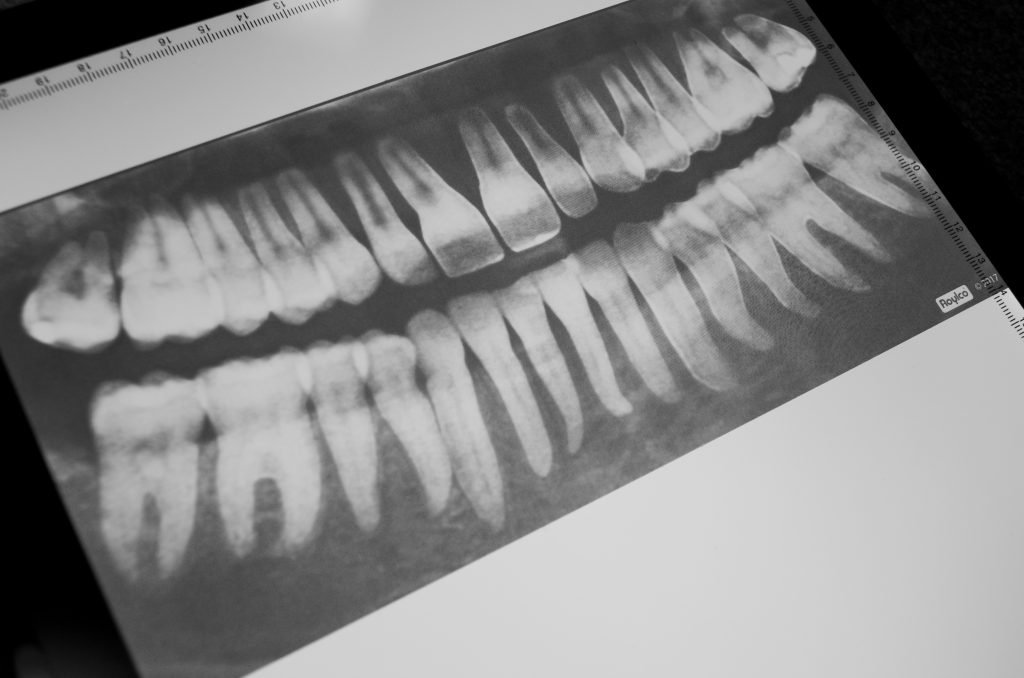 This particular x-ray was great for pointing out to the kids the gaps, bumps, and ridges in teeth that you need to brush carefully. Sure – they can look at their teeth in the mirror, but we can't see our teeth from all angles, and these x-rays are fantastic for a stronger visual.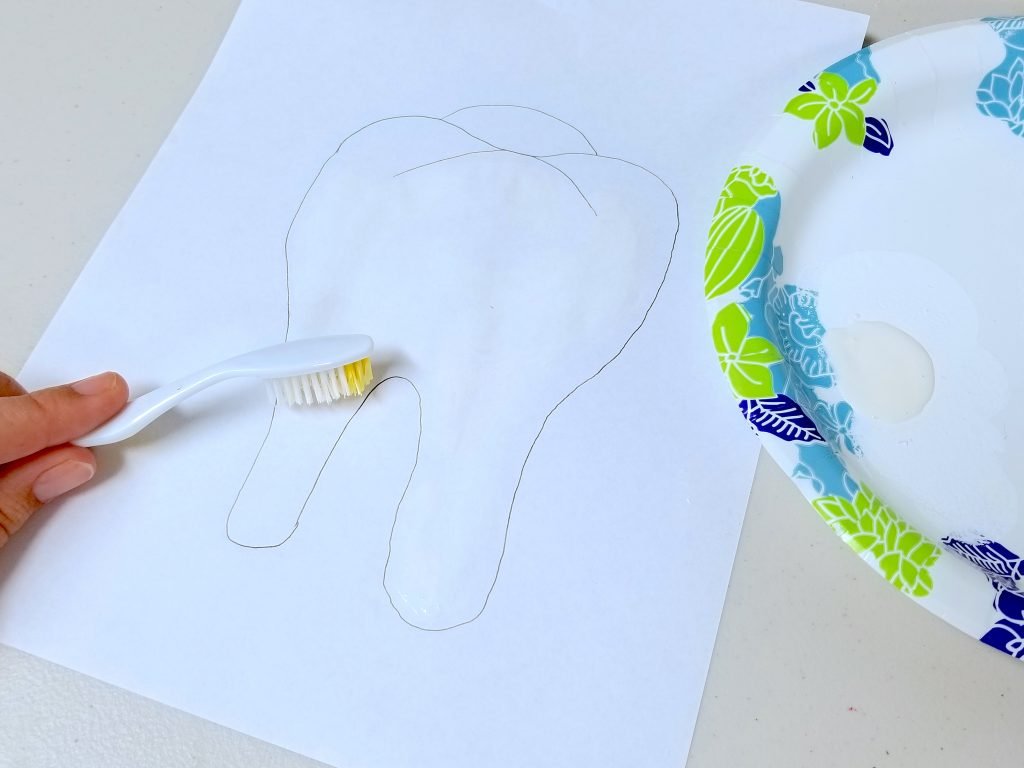 We drew a tooth and decided to "brush" our teeth using a toothbrush and white paint. This simulates brushing around every curve thoroughly in your mouth. It was a great activity, especially for the younger kids! They really had to pay attention and brush the ENTIRE tooth carefully around the edges. It wasn't as easy as they thought it was!
(You can pick up packs with multiple toothbrushes at your local Dollar Tree which is perfect and inexpensive for classroom activities like this.)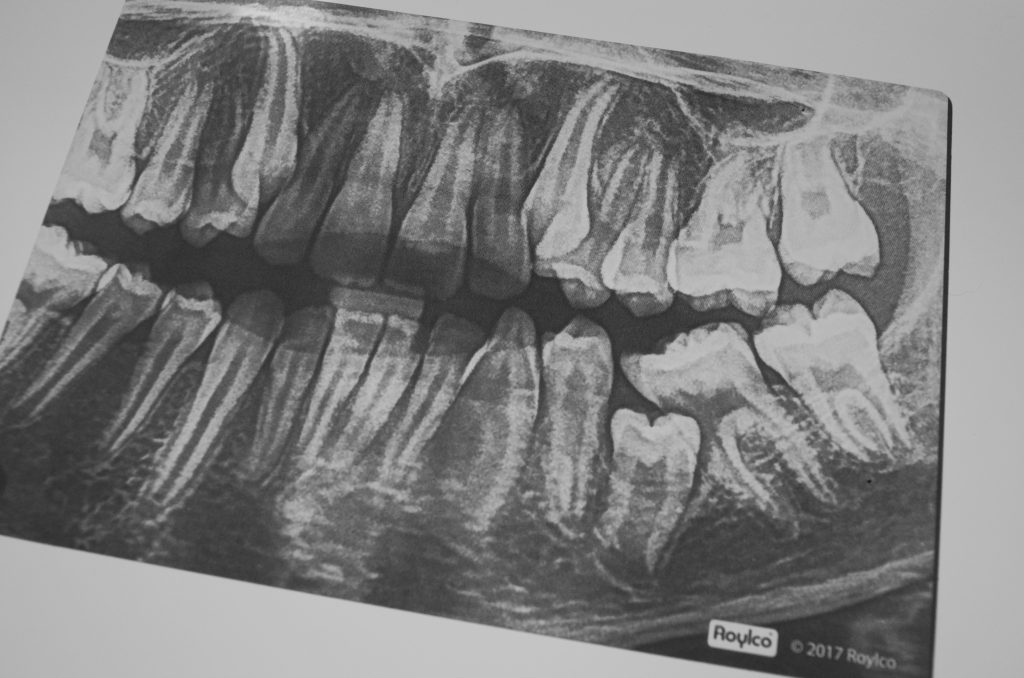 The package does not come in a box so I recommend storing your x-rays in a manila envelope or file folder to keep them safe and flat. If you want a yummy treat to go with your dental lessons our "Teeth Snacks" are perfect for kids to enjoy, then practice brushing their teeth clean after eating!
You can find this Dental X-ray set on Roylco and on Amazon here.
Here are some other great Teeth & Dental Activities I found:
*2L Bottle Jumbo Teeth Activity
*Printable Teeth Numbers Game
*Flossing "Teeth" with LEGOs
*Printable Tooth Lacing Card Template
*Tooth Anatomy Craft