Home Escape Room Game Night – EXIT: The Game series by KOSMOS
This post may contain affiliate links, view our disclosure policy for details.
Intrigue. Mystery. And a burning need to find out more. That's how I felt when I found out about the Exit:The Game series by KOSMOS. How had I never heard about these games before!? It's like an escape room at home!
Not only are they totally affordable (usually running under $15), here is a whole series to these Exit: The Game sets that you can see on Thames & Kosmos. They sent us The Abandoned Cabin and The Secret Lab for our Game Gift Guide this year.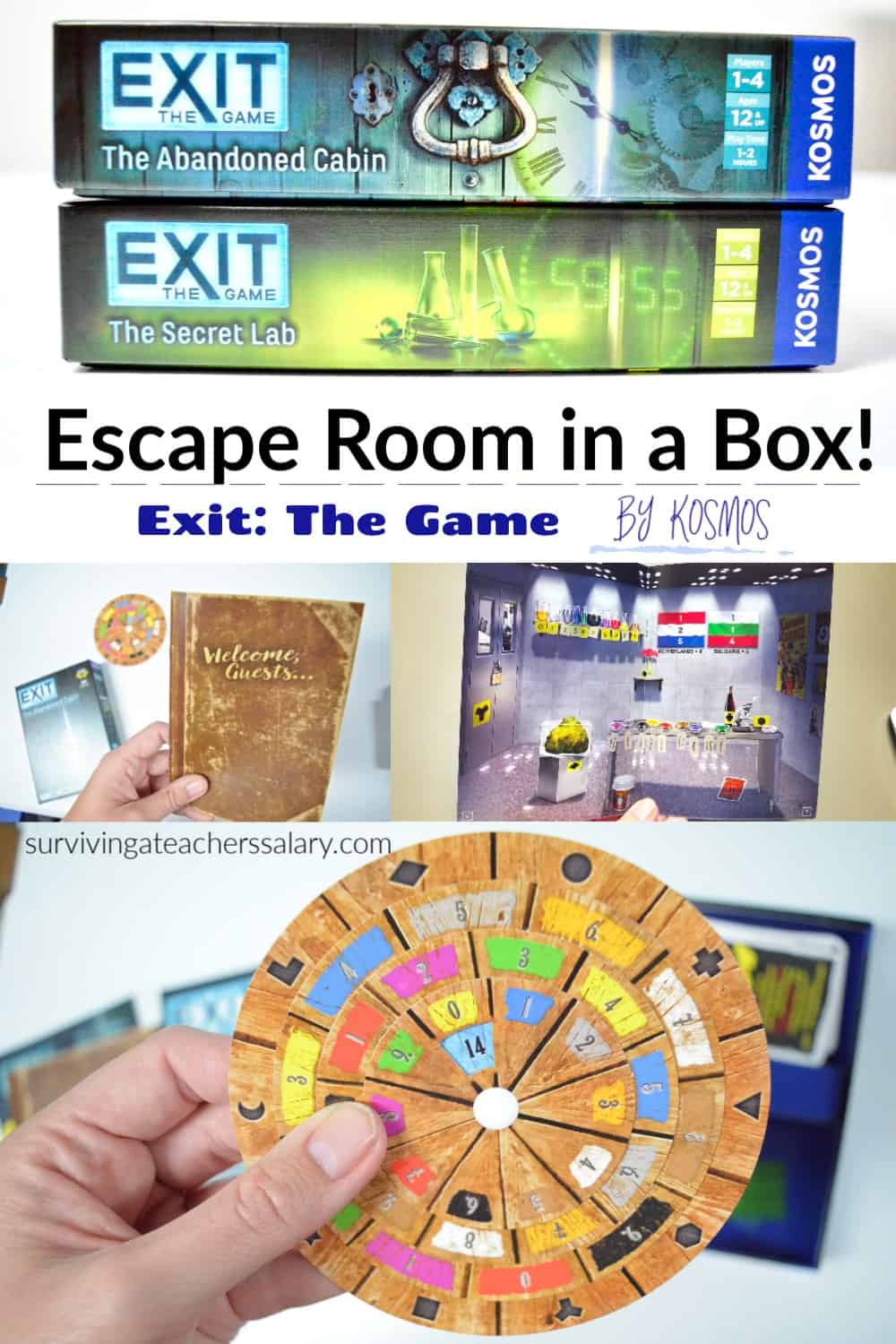 I have two boys who LOVE strategy games. These are specifically geared to ages 12+ and for 1-4 players. Exit: The Game series is definitely a notch up on the cool level when playing games at home! These are great for a family weekend, a teen get together, a party, or any other small event you want to put together and take about an hour or two to play!
Imagine an escape room game in a box – you've got your EXIT Series – all themed perfectly. The front of the box shows you the difficulty level and the back of the box breaks down the Game Attributes into levels of Strategy, Luck, Escape Room Fun, and Riddle Solving.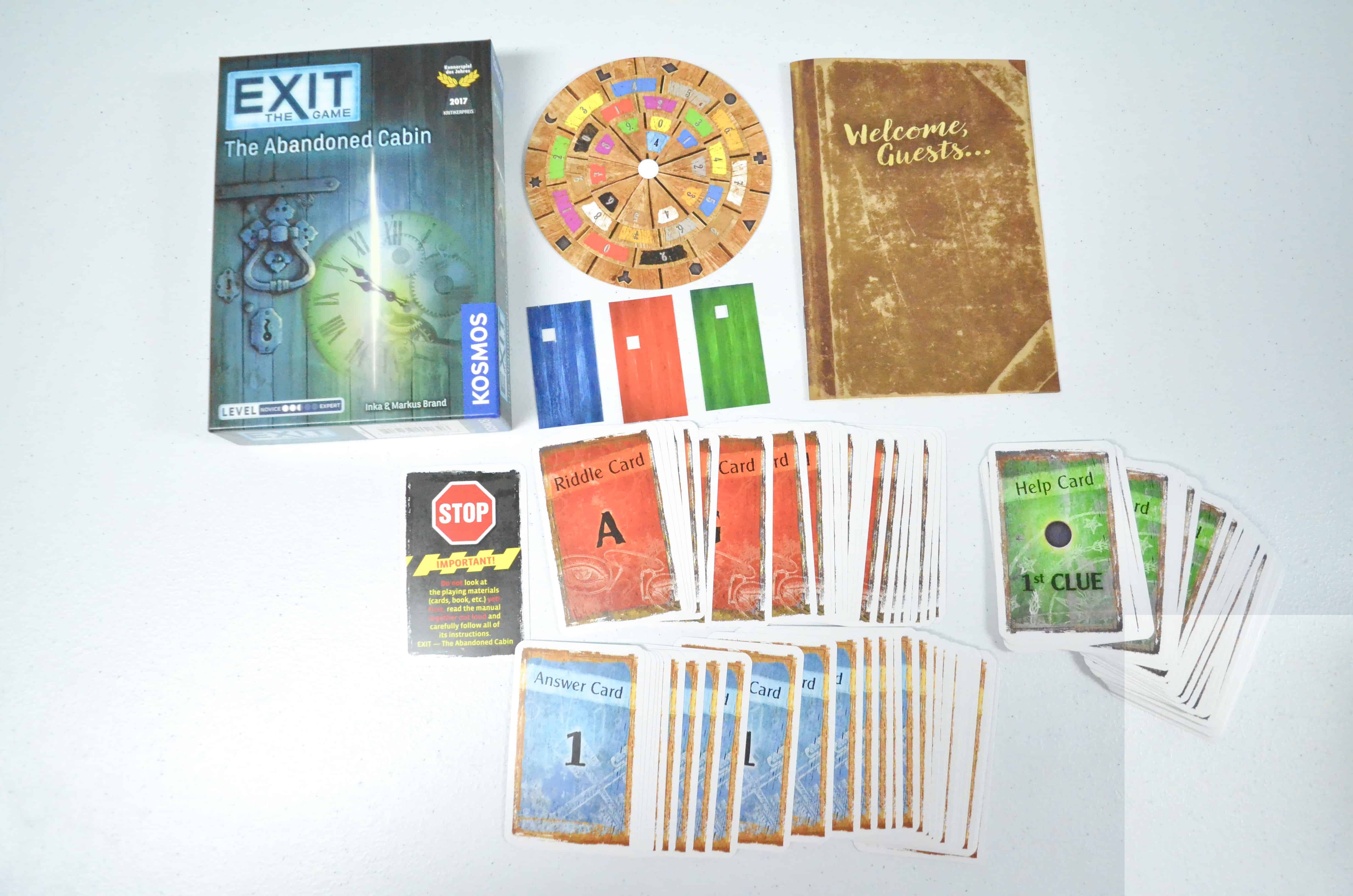 Above you can see what's inside a typical box although each theme has slightly different additional pieces and booklets to go with it.
What's Inside the Box?
Instruction guide & Game Booklet
Riddle, Answer & Help cards
Additional pieces themed to fit that box's storyline
Every game in the series has a captivating storyline that will just suck you right in – right from the front page of the instructional guide. Below are the synopsis' for the two we received:
Synopsis for The Abandoned Cabin:
After your car breaks down, you are looking for shelter for the night. Luckily, you find an abandoned cabin in the woods near the road. But the next morning, the door is locked! Iron bars on the windows prevent you from escaping. You discover a book and a strange disk … Can you solve the riddles left for you by the deranged cabin owner and escape the cabin?
Synopsis for The Secret Lab:
As volunteers for a medical research study, you report to a lab as instructed. But no one is there except for you! Vapor rises from a test tube and you start feeling dizzy. When you wake up again, the door is locked, and you discover a notebook and a strange disk …

Can you solve the riddles left for you by a previous research volunteer and escape the lab?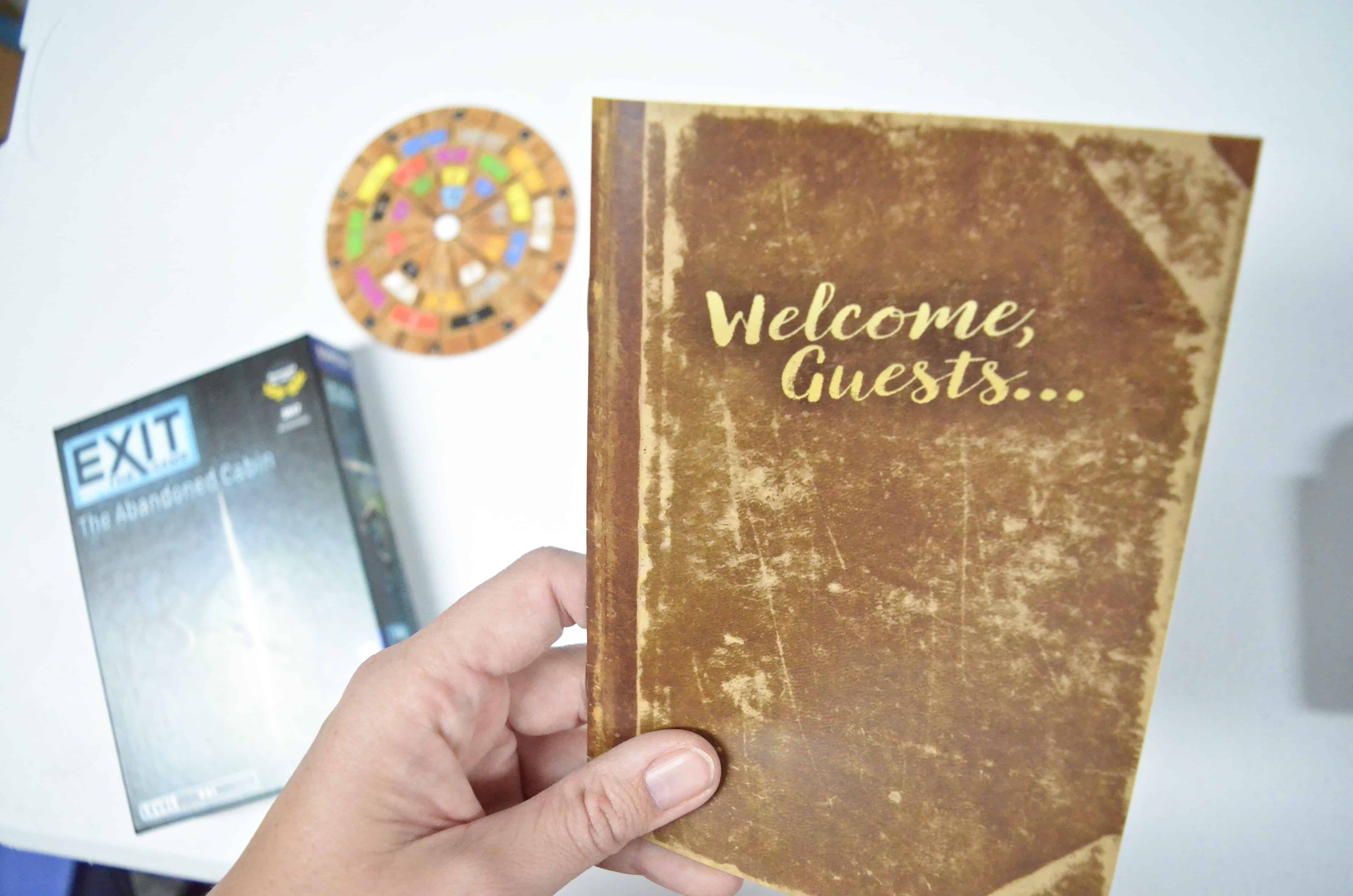 I love that there is nothing complicated to set up or pre-plan for these games! You can sit down and get started within minutes! The price is definitely in a great range for a cool teen get together or party too! When my boys were little we used to do every Friday night as movie nights, but as they are getting older we have incorporated game nights as well.
It's such a fun way to stretch their brains a bit and spend some quality time together building memories at the same time.
In each box were Riddle Cards, Help Cards, and Answer Cards. And everything that must remain secret in the box (namely the final answer!!!) is clearly marked both in an envelope as well as in the instructional booklet warning you not to look or it will spoil the game!
The unique thing to this EXIT Series games are that there is NO game board. You can't even use the items in the box until you've "discovered" them through the process of the game play. Tricky!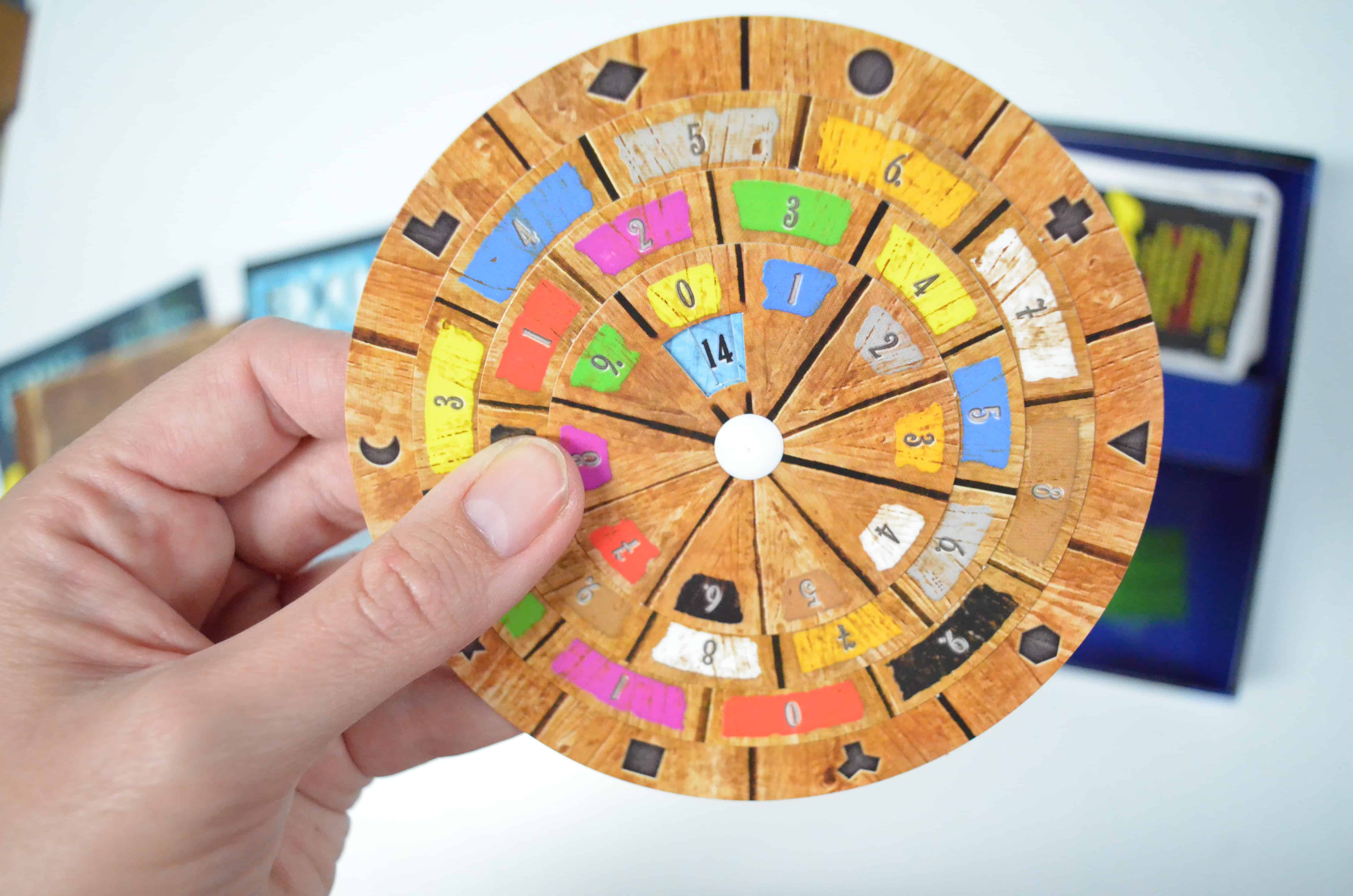 What happens if you get stuck?
If you get stuck and can't figure out where to go next you have several options available!
The EXIT series includes Help Cards to help move you forward without looking at the final answer.
KOSMOS also has a Helper App for Android 4, iOS 8, and Fire OS4 (and newer). The app has a digital timer, digital content guide as well as an atmospheric soundtrack to go with your game. Just look up the KOSMOS Helper App in your Play Store. You can then choose WHICH game you are playing and need help on. (The Helper App ALSO features other games from KOSMOS, not JUST the EXIT Series!)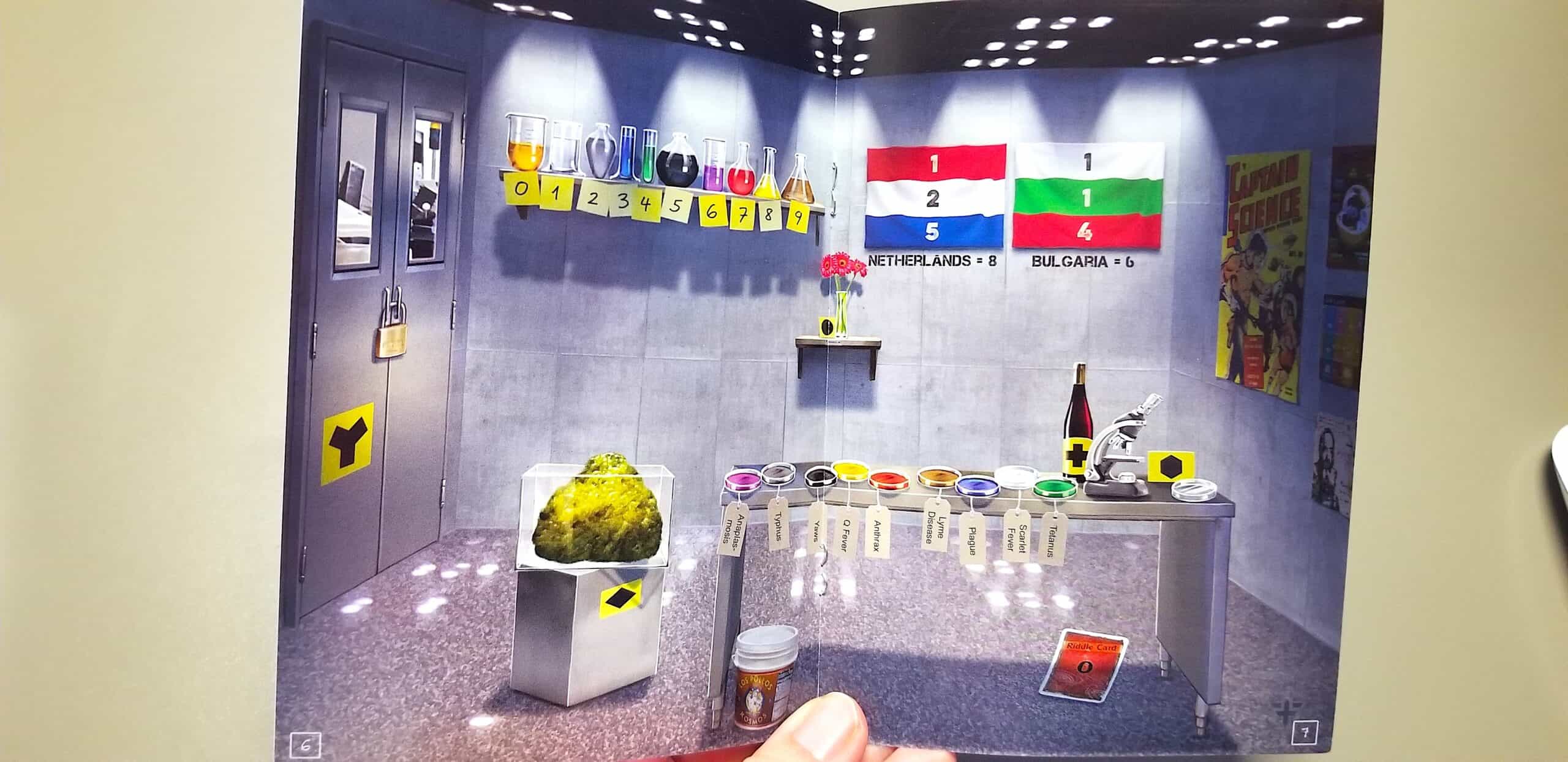 I definitely recommend these if you have teens or are looking for a fun light hearted game night with some friends! It definitely won't break your bank and there's a ton of different themes to choose from! Need more strategy game ideas? Check out our Game Gift Guide!
You can see some more of the games in the EXIT Series on Amazon here or click through the specific titles below: