FAMILY Movie Night: Beethoven's Treasure Tail + Coloring Sheets
This post may contain affiliate links, view our disclosure policy for details.
Disclosure: I received the below product in order to facilitate this review. All opinions are my own.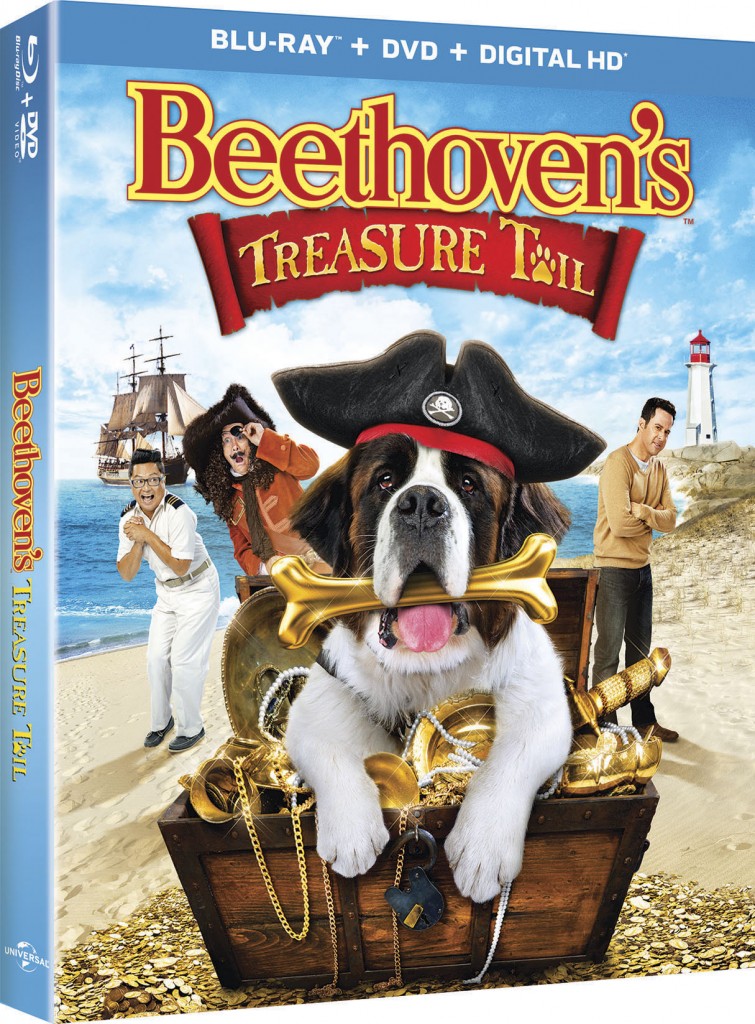 WHOO!!! It's a BRAND NEW Beethoven movie – Beethoven's Treasure Tail  – and it's a HUGE hit with my kids!! Every Friday night during the year our family unwinds by featuring a movie we've never seen before to not only spend some quality time together as a family but also to chill out after a long week of school! When I showed my kids last week that we were watching Beethoven's Treasure Tail they just went absolutely NUTS! They had seen the promo poster at our local retailer and were BEGGING to see it as they are quite obsessed with the older Beethoven movies. It IS already out and available for purchase on Blu-Ray/DVD so you might just have to find yourself a copy for your own movie night!!
 PRINT THIS FREE Beethoven's Treasure Tail Coloring Sheet for Kids!
Here's a snippet from the movie synopsis:
After a doggone disaster of a movie shoot, the big-hearted pooch and his trainer, Eddie (Jonathan Silverman) are heading home when they get stranded in a small coastal village. When Beethoven befriends a local boy he helps him find a pirate map to lost treasure and together they em-bark on an adventure that brings the whole town together. 
What I personally LOVE about this movie (and other Beethoven movies) is that it's completely family friendly! It's really just an enjoyable movie for both adults and kids – clean and funny! (except that my kids totally want a St. Bernard as a pet now!) My kids were just howling laughing from start to finish during this movie – it was HILARIOUS to listen to them while we watched the movie together! Both of my boys absolutely LOVED when Beethoven got fired from his acting job because he wouldn't jump and they tried to hire a chicken instead! Since we have a whole flock of chickens in the backyard the boys just thought this was hilarious! Who is silly enough to try and make a chicken jump!?
Plus this combo pack has the Ultraviolet Digital HD option which we are big fans of! The movie itself is just over an hour and a half so it's a perfect movie for kids of all ages. Buy Beethoven's Treasure Tail Movie here!
PRINT THIS FREE Beethoven's Treasure Tail Activity Maze & Word FIND Sheet and check out our #1 POPULAR Redbox Movie Gift Basket idea below!