VEX Robotics by Hexbug – DIY RC Spider Robot
This post may contain affiliate links, view our disclosure policy for details.
 Disclosure: I received the product below as a Hexbug Ambassador. All opinions are my own.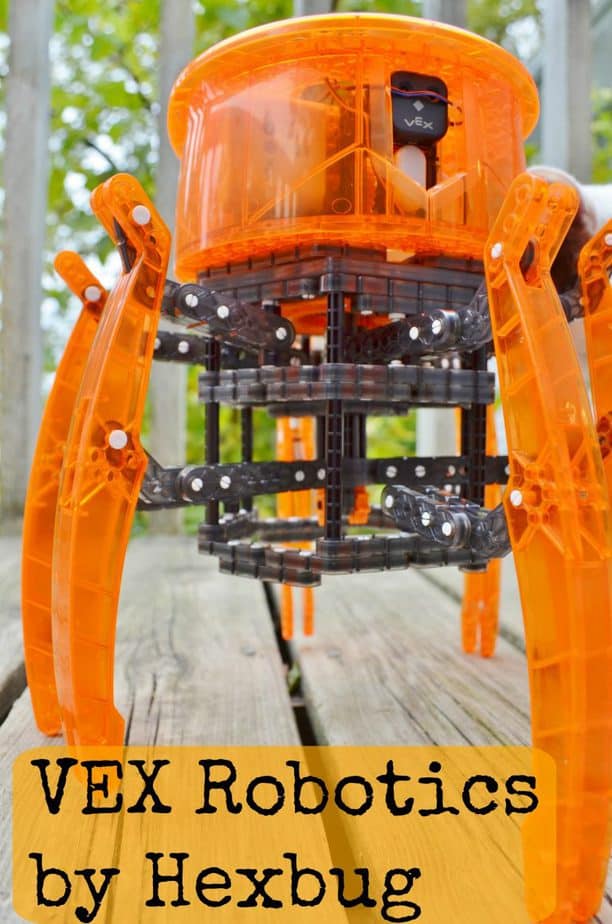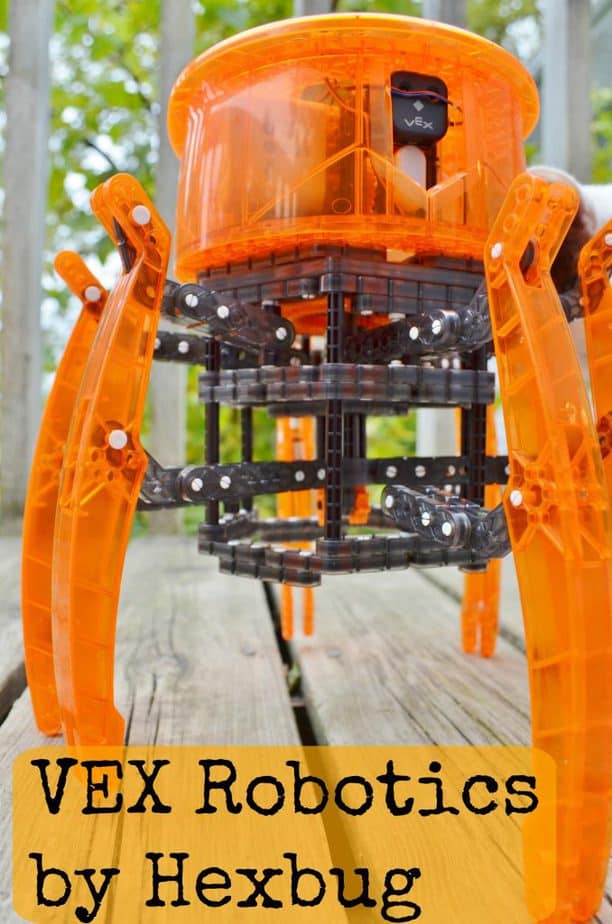 If there is one thing that gets my kids excited after school it's seeing a box from Hexbug sitting on our doorstep! However this shipment was much different than I was expecting – it was a SNEAK PEEK surprise at the ALL NEW VEX Robotics by Hexbug! Inspired by STEM education! It's a HUGE Remote Controlled DIY Hexbug Spider! It looks just like the "regular" Hexbug Spider but is gigantic, and after you build it can walk around and spin it's head 360*! It also uses sensors so that it doesn't crash into things – WAY COOL!!!! VEX Robotics not only has the Spider version but also the Ant, Scarab, and Strandbeast! I want each and every single one!!! And you wouldn't believe it but you can program them to have 64 different programming variations. PLUS this 350+ piece set is cross compatible with the other VEX Robotics products!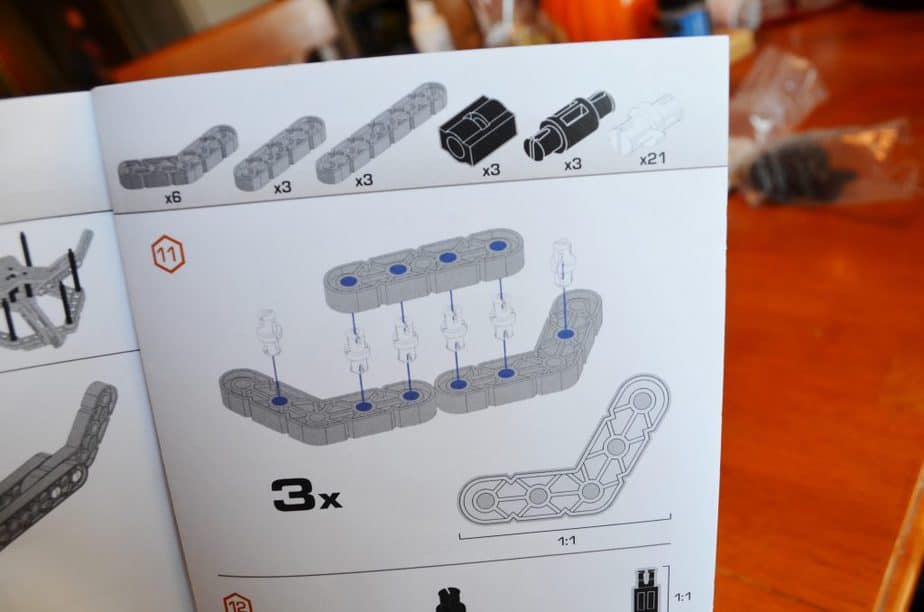 The VEX Robotics Spider is geared for ages 8+ (although my 7 year old was able to do much of this project with me) but I still recommend having an adult nearby on hand to help out! The instruction manual easily shows you how to build this Spider step by step, but I'm not going to lie – it will take a LONG time! Well, if you're 9 months pregnant and super tired like me it will take you a long time! 🙂 In fact I spent several hours building this only to realize that I had mixed the legs up and put them on wrong! I finally had my husband help spare my sanity and fix them for me later. It was not a complicated building set, just a time consuming one – but SO incredibly cool if you're an avid Hexbug fan like us!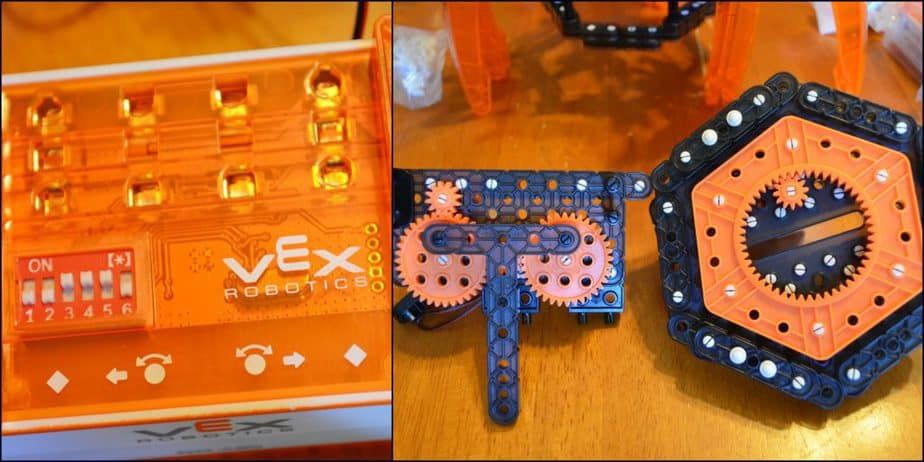 All of the pieces come neatly placed inside a storage box and true to Hexbug standard the Spider pieces are made of sturdy plastic parts. The parts simply snapped together firmly and never once fell apart. If anything it's a little difficult to pull pieces apart if you mess up which I'd much prefer over something falling into pieces! On the left in the photo above you can see the "brain" of the Spider where you can flip various switches for different programming options. On the right you can see some of the gears that we built simply snapped together.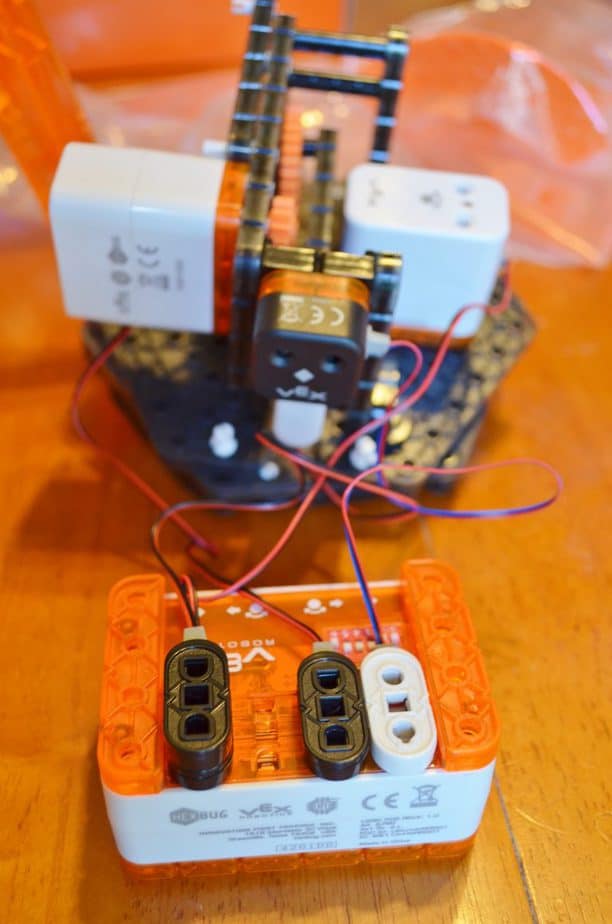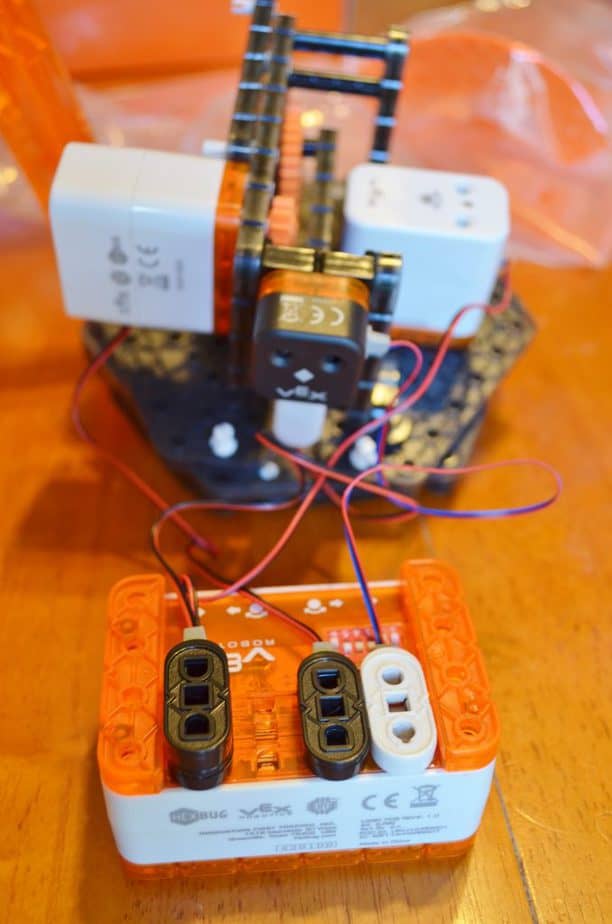 Just a shot of some of the electrical inside workings of the Spider! Follow the directions closely here so everything works properly!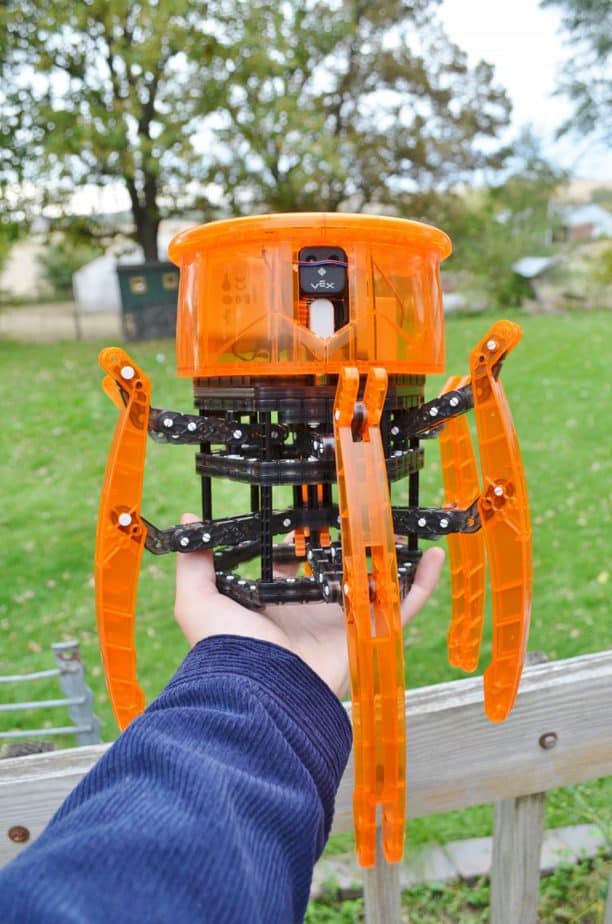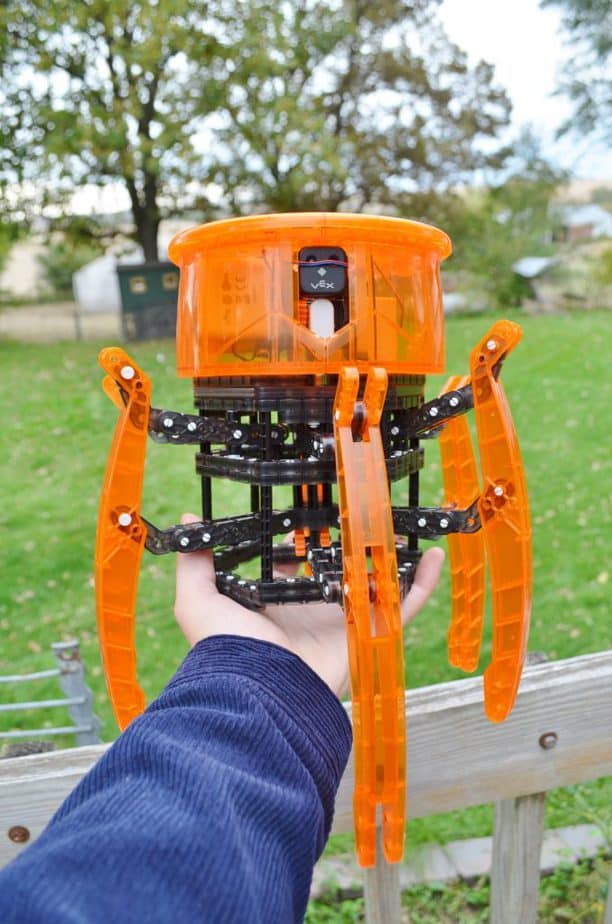 You can see how LARGE the VEX Robotics Spider is just by how I have to hold it in my hand! It walks and acts just like a regular Hexbug Spider, perhaps a touch slower but definitely cooler since you can build it yourself! The VEX Robotics products range in price from $49.99+ to $149.99 for the whole kit to make all 4 of them (biggest bang for your buck but you can only build one at a time)!  Although this is a short low light Instagram video here's a quick clip of our first use of the Spider in action:
We've been working on building this @hexbug Spider life sized #robot RC #toys #kids #educational … I think we've got it!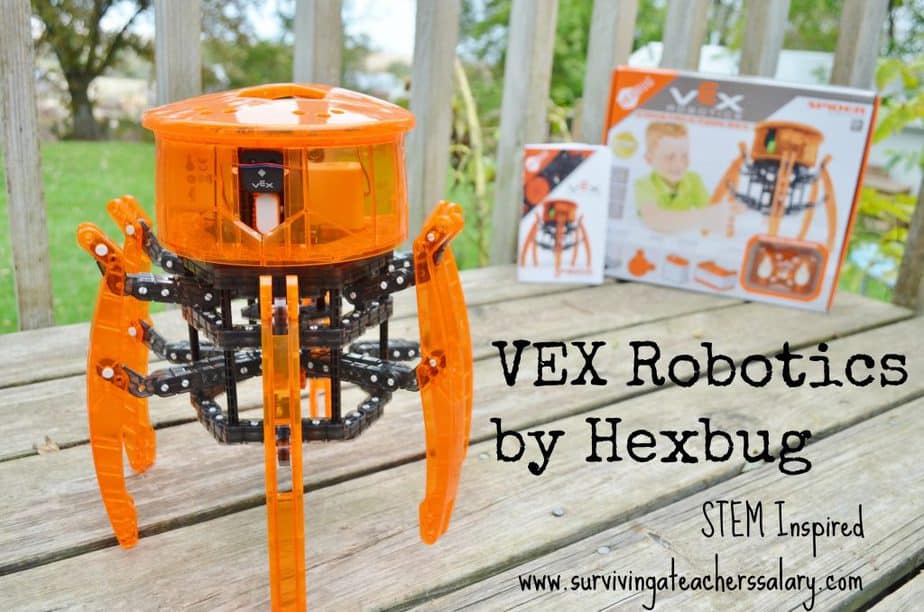 Overall thoughts – absolutely awesome! The plastic pieces are VERY sturdy and snap together tightly – I can't possibly imagine how you could break it without putting some serious force on it. The difficulty level with adult assistance was spot on and although it took a LONG time to build it wasn't difficult to follow the directions. Be prepared to knock out a good day or several hours over several days to build this with your kids. I swear the people that create these kits are just genius! It's an amazing contraption. The price is right compared to other Build your own RC sets we've used and would certainly make a stunning gift under your Christmas tree this year! ESPECIALLY if your family loves Hexbug products as much as we do! It's also a fantastic project for an after school robotics club to build although I recommend buying the 4 robot set so that you can create different Hexbugs throughout the year and get more for your money! Not to mention that the 4 robot set also allows you to create your own which would be an awesome STEM middle/high school project too! The VEX Robotics are definitely worth the price – I would LOVE to own them all!!!