Escape Room + Puzzle in One! Escape Puzzles by Ravensburger
This post may contain affiliate links, view our disclosure policy for details.
First things first, if you have The Witches Kitchen Escape Puzzle (or any Escape Puzzle by Ravensburger) DO NOT OPEN THE ENVELOPE! It's the final answer! They sent us this puzzle to work on as part of our Game Gift Guide and it sure kept me busy!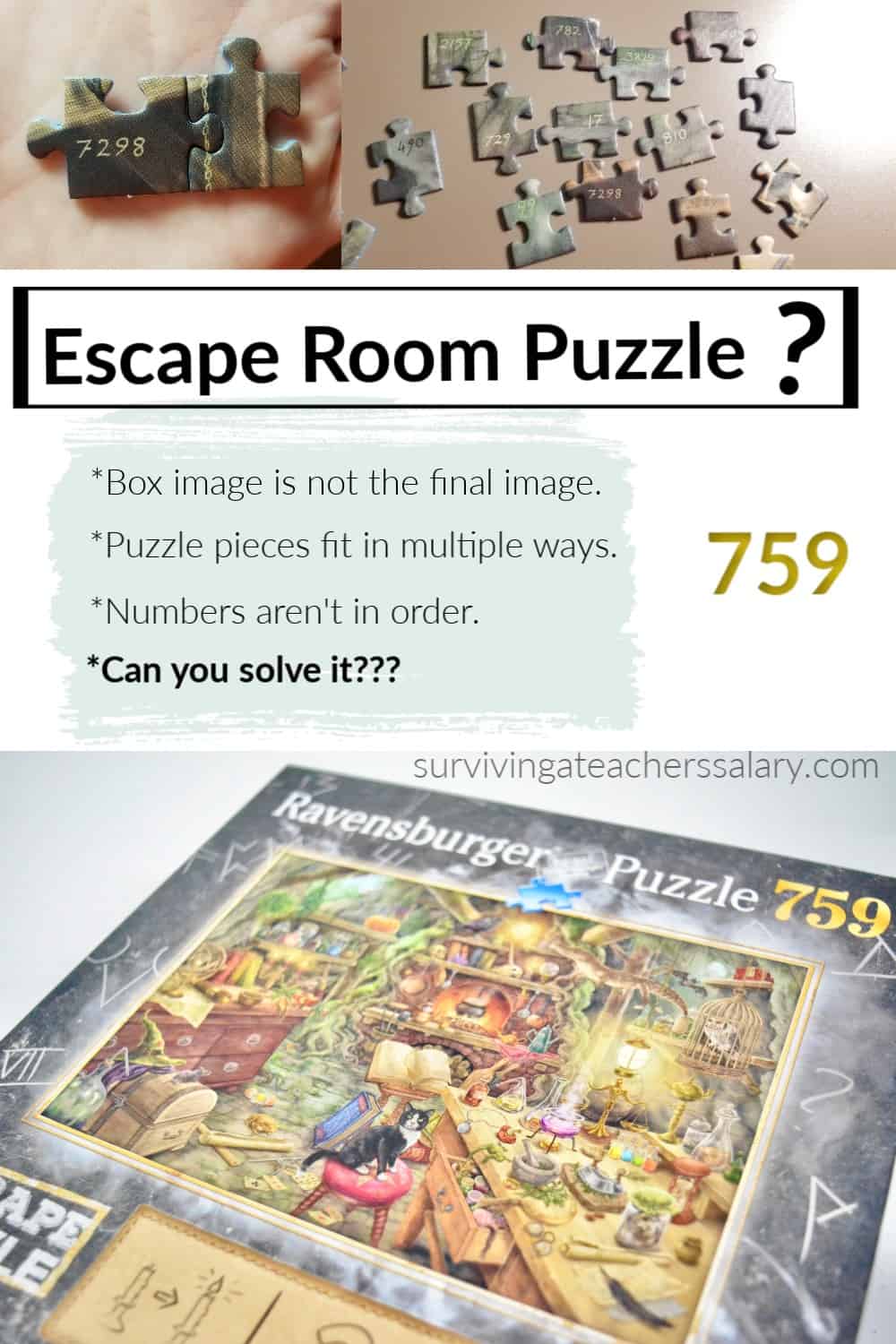 Ok, now that we got that out of the way, I was very intrigued by the idea of Ravensburger's Escape Puzzles. It is like an escape room and puzzle all combined together for one really evening of fun! Geared for ages 12+, the image on the FRONT of the Escape Puzzle boxes are not the actual image that you will have when you complete the puzzle. Confused? Hang tight with me here – it's a fascinating ride!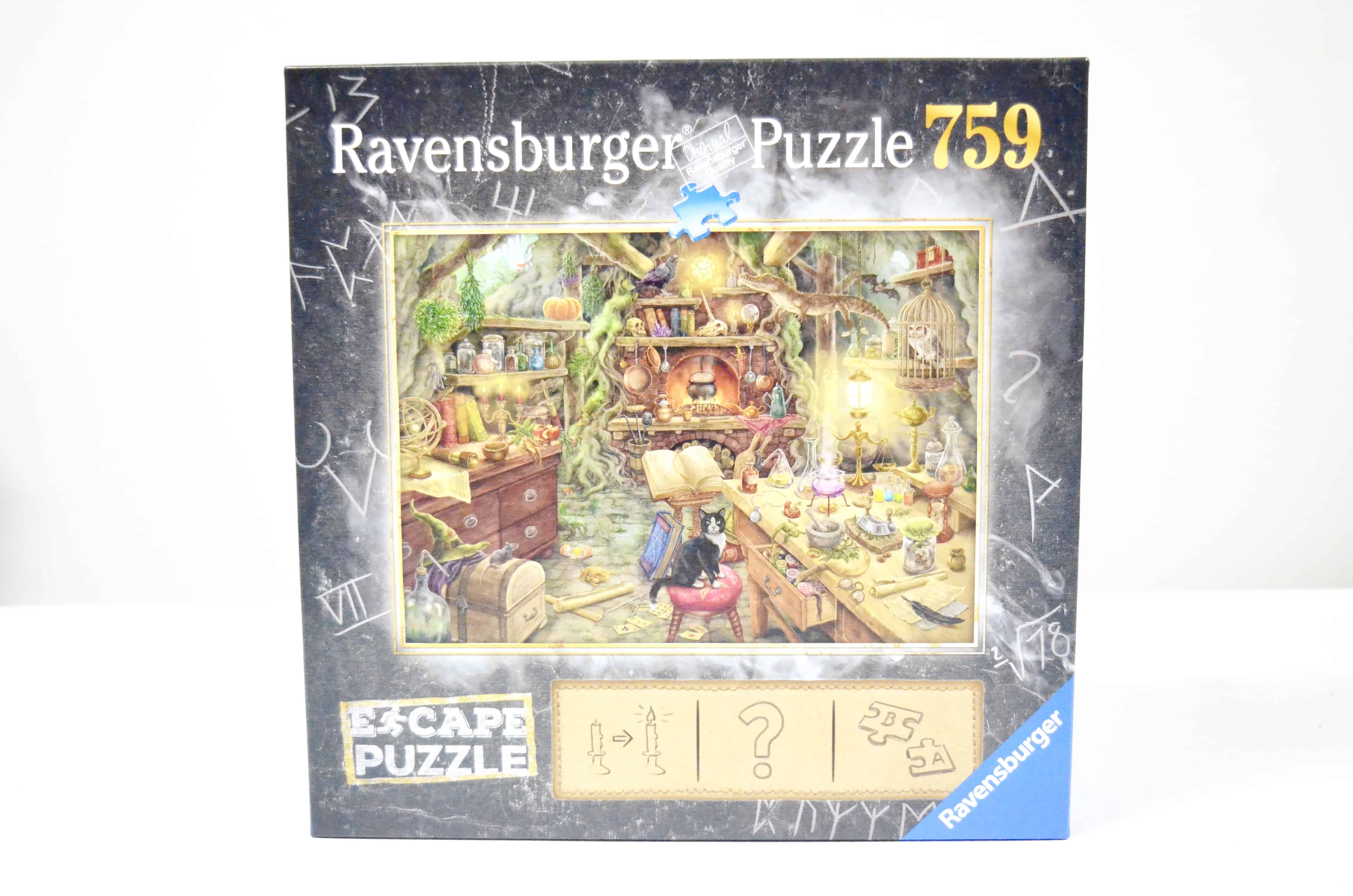 The Witches Kitchen has 759 pieces. But what you see isn't what you get. There are EIGHT mysteries hidden within The Witches Kitchen Escape Puzzle. Below is the story line that you will be following for The Witches Kitchen.
As a forage chef, you are walking through the woods foraging for mushrooms on a sunny afternoon in autumn. You have just found a unique mushroom which you cut from the ground and put it in your basket. The mushroom looks quite delicious. You are unable to resist it and take a little bite.

Suddenly you feel dizzy and fall to the ground in front of a large old tree. You realize that you have poisoned yourself and need a quick remedy. Suddenly the ground beneath you gives way and you feel yourself falling. You wake up in a gloomy room that looks like a witch's kitchen.

Perhaps you will the remedy here?

Where could it be?

How will you create it?

Your time is running out…
Ravensburger has provided a QR code as well as website to help you with hints along the way if you get stuck. It's well coded so you shouldn't accidentally see the answer unless you really want to. And there's an envelope included inside of the puzzle like I mentioned that you can open if you think you've solved it.
So here's the hard part – throw out everything you think you know about puzzles. Yeah – I'm talking to you – the ones of us that grab those corner pieces and edges first. That's not your winning solution this time around! Although I still started this Escape Puzzle the same exact way I do every puzzle.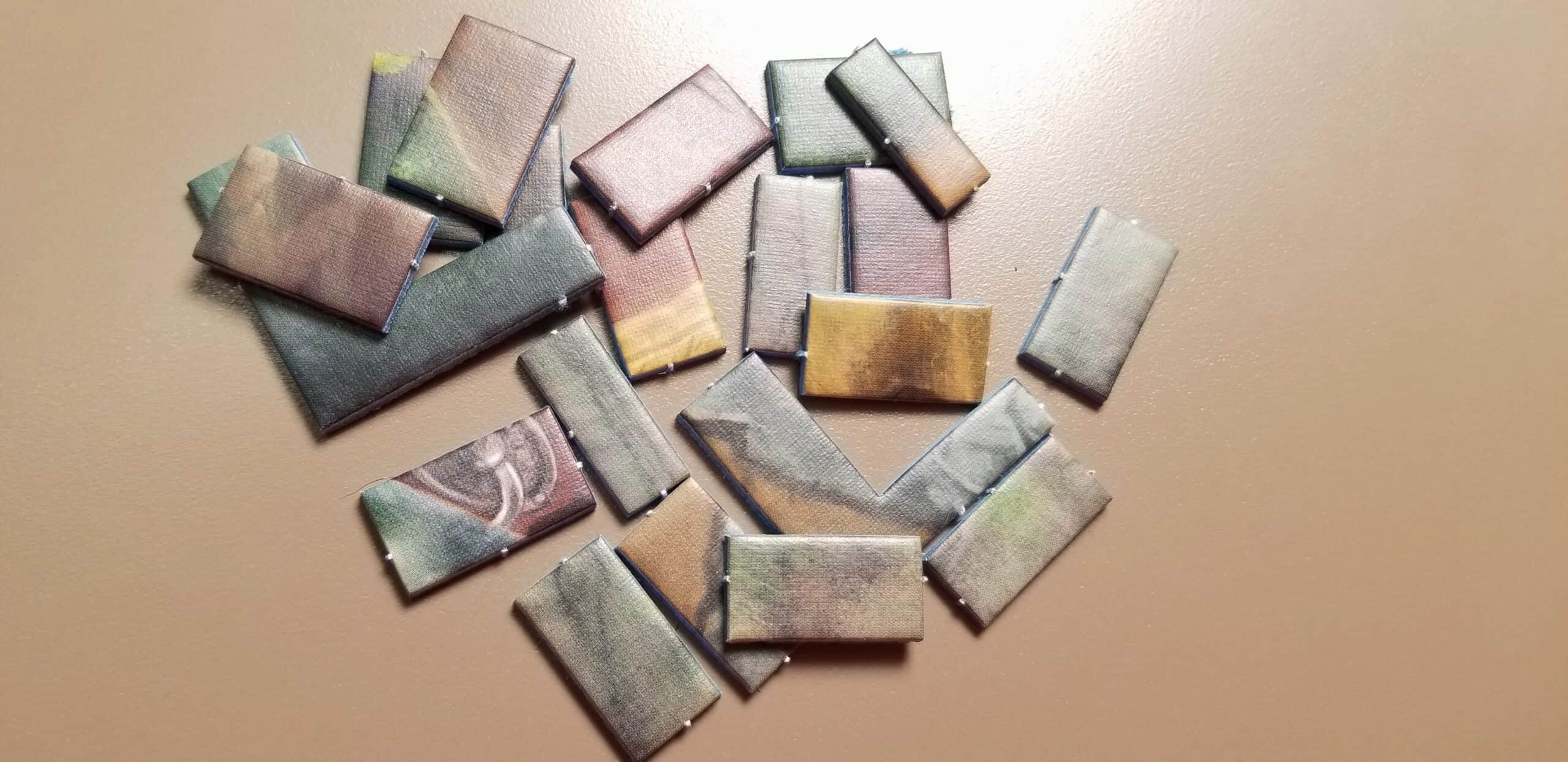 This puzzle is a changing beast! You'll also find in the puzzle box random non-puzzle looking pieces that are just rectangles or other shapes. You'll definitely want a well lit area to work in if you're doing the Witches Kitchen as the pieces are dark and mysterious.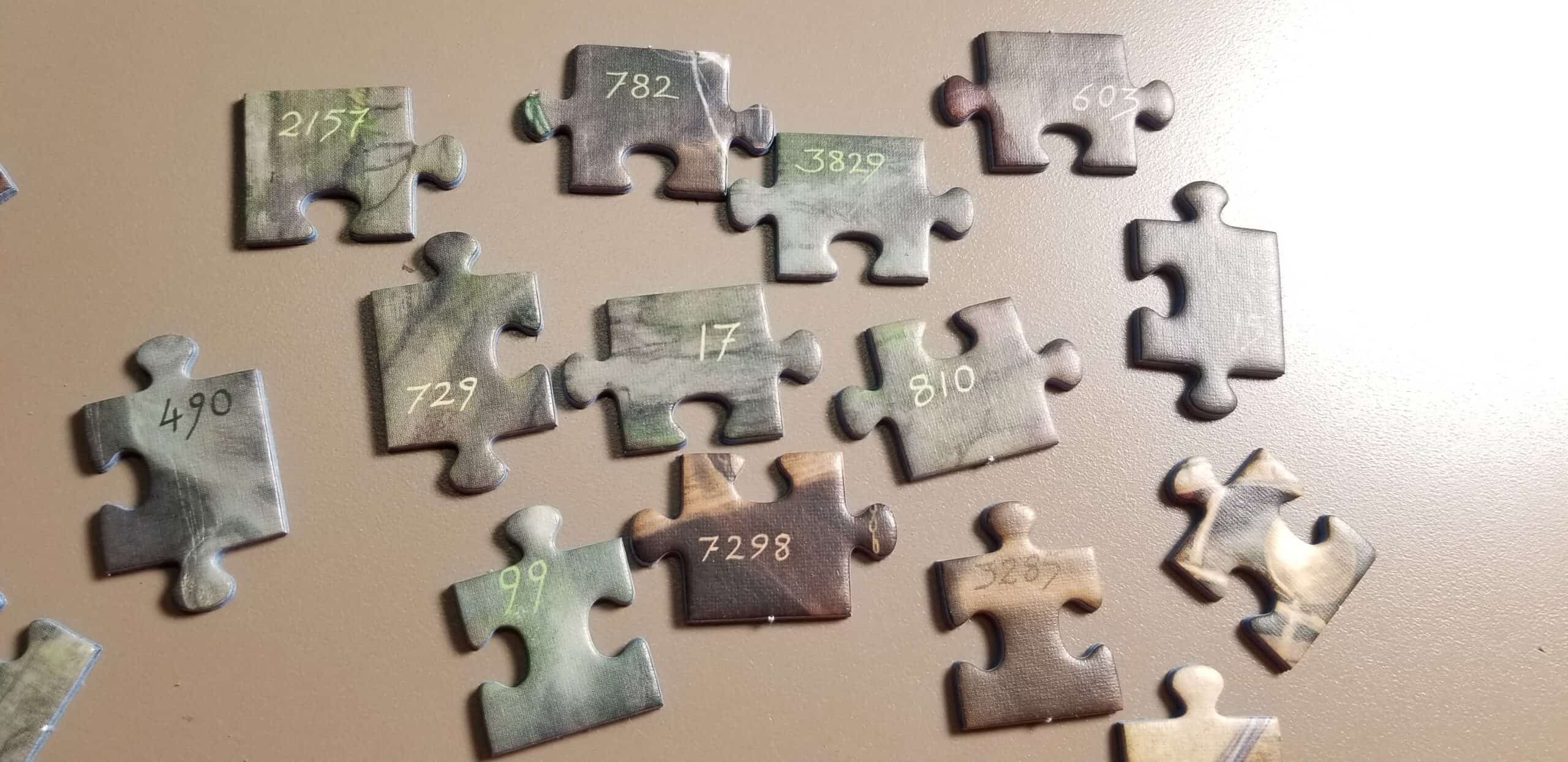 You can make no assumptions with this puzzle. The end result doesn't look like the front of the box. Numbers aren't necessarily in order. You'll need to pay very close attention to some details, and not at all to others. Puzzle pieces can fit multiple pieces so you'll need to be extra cautious about which puzzle pieces you pair together.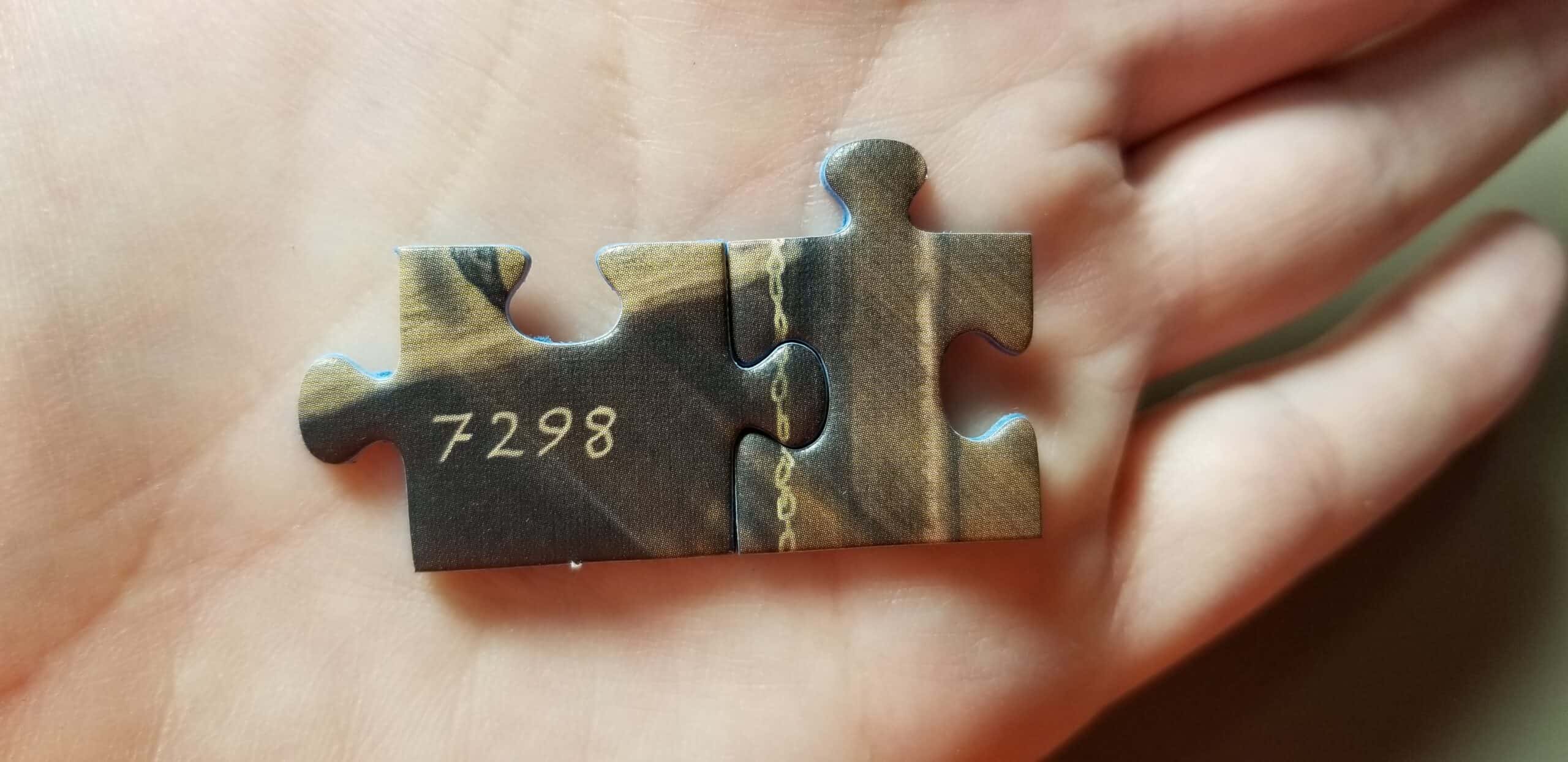 TIP: Begin your puzzle by trying to match colors and things on the pieces such as grass patterns, chains, etc.
OK – so these photos may leave you more confused than "awed" but that's OK! It's all part of the mystery! If I shared a photo of the final puzzle then it would ruin your own Escape Puzzle experience and you'd have all of the answers! But I do hope that it's intrigued you enough to try your own Escape Puzzle. At least once. It's a little maddening but it's so incredibly clever – definitely an experience you (and your family!) will enjoy if you love puzzles and mystery!
Seriously though, these Escape Puzzles by Ravensburger are so incredibly creative and geniusly clever. It's a GREAT gift for teens and adults who love a good challenge and mystery and will definitely keep them occupied for a day trying to figure out what they need to do to solve this puzzle!
Click below to read about other puzzles in this Escape Puzzle Series by Ravensburger!