Thrift Store Thursday – Reptile Aquarium Tank #ThriftStoreThursday
This post may contain affiliate links, view our disclosure policy for details.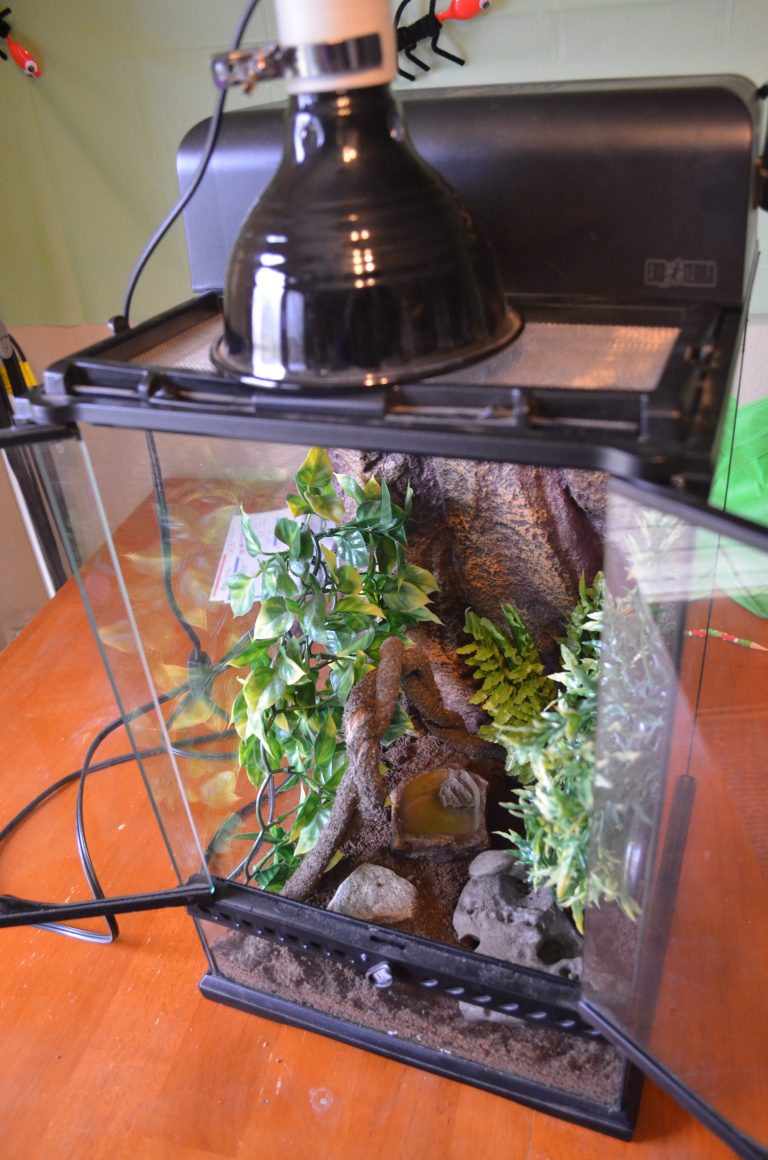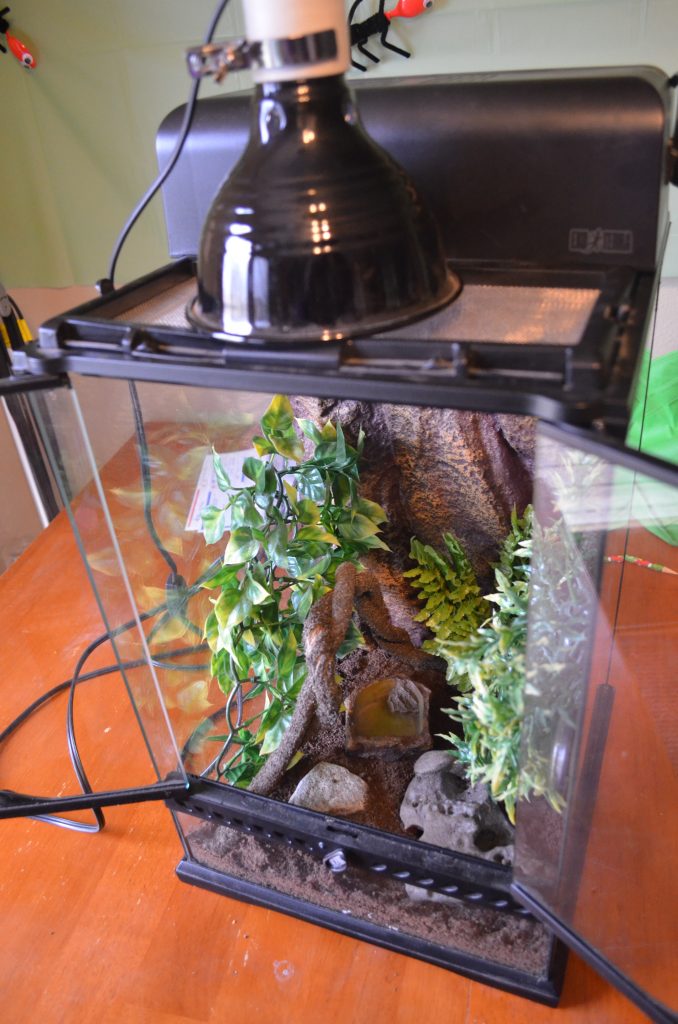 I am a HUGE sucker for cheap aquariums and animal tanks as my boys spend their entire summers catching bugs, frogs, toads, and any other animal they can get their hands on. Not to mention we have a zillion pets and somehow we always collect more! (Lately the boys have been asking for a snake or chameleon.) Plus since we are heavily involved at my husband's school our aquariums and containers are used by various teachers throughout the year that may need them for tadpoles or other science studies.
I snagged this FREAKING AWESOME Reptile Exo Terra Terrarium tank PLUS the reptile lamp and heat lamp to go with it for ONLY $10!!! The entire setup cost well over $100! I knew my husband would kind of roll his eyes when I came home with yet another tank but for $10 I could NOT pass it up!! I doubt I'll be able to find such a good score again! Plus it looks like we already have a snake to go in it at least for a while!
What have you found thrifty shopping lately? Check out the finds for this week at Fun Finds for Families with Alissa and over with Melissa at Sippy Cup Mom! And don't forget to either link up below or share your finds online with the hashtag #ThriftStoreThursday so we can see what you scored!