Hands On Learning Kits & Gifts Recommended Holiday Gift Guide
This post may contain affiliate links, view our disclosure policy for details.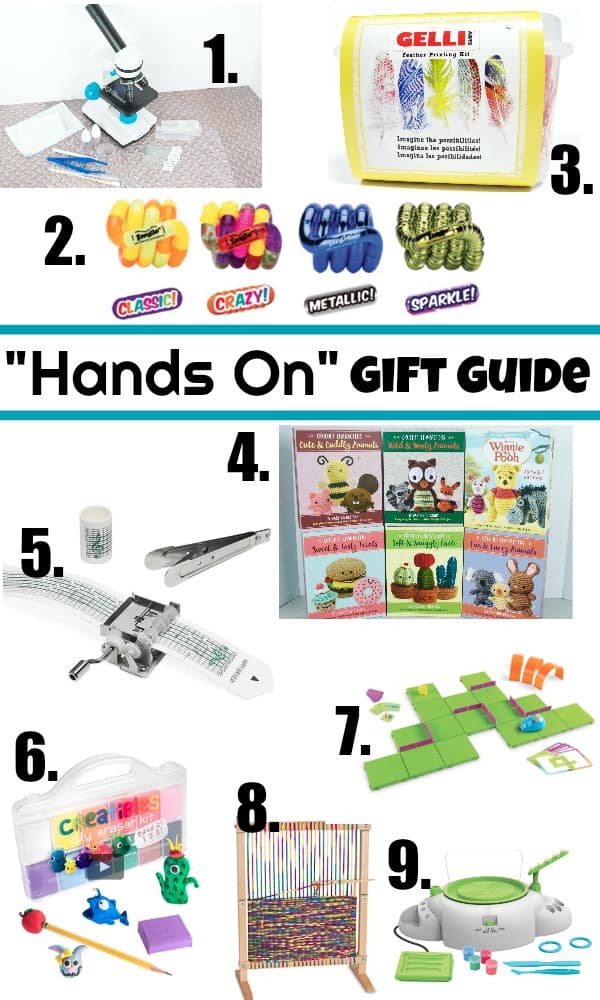 Every year I spend a lot of time researching for good quality educational gifts that will engage my children and encourage their learning exploration throughout the year.
I love gifting with a purpose and these gifts encourage kids (or adults!) to learn, be creative and try new things. This gift guide collection of hands on educational learning products are a hand picked combination of products we have loved over the years, as well as products featured by a few sponsored brands.
I wanted to share gift ideas outside of your typical building bricks and science kits that we see every year.
1. Omano JuniorScope: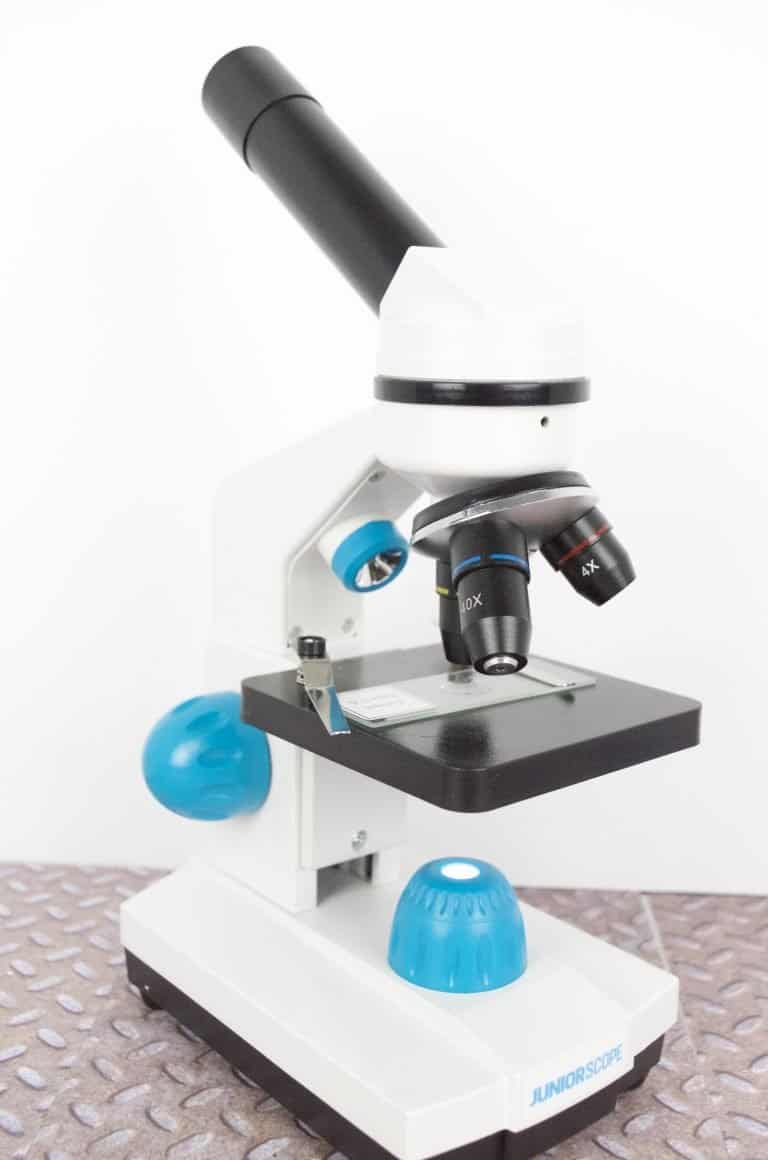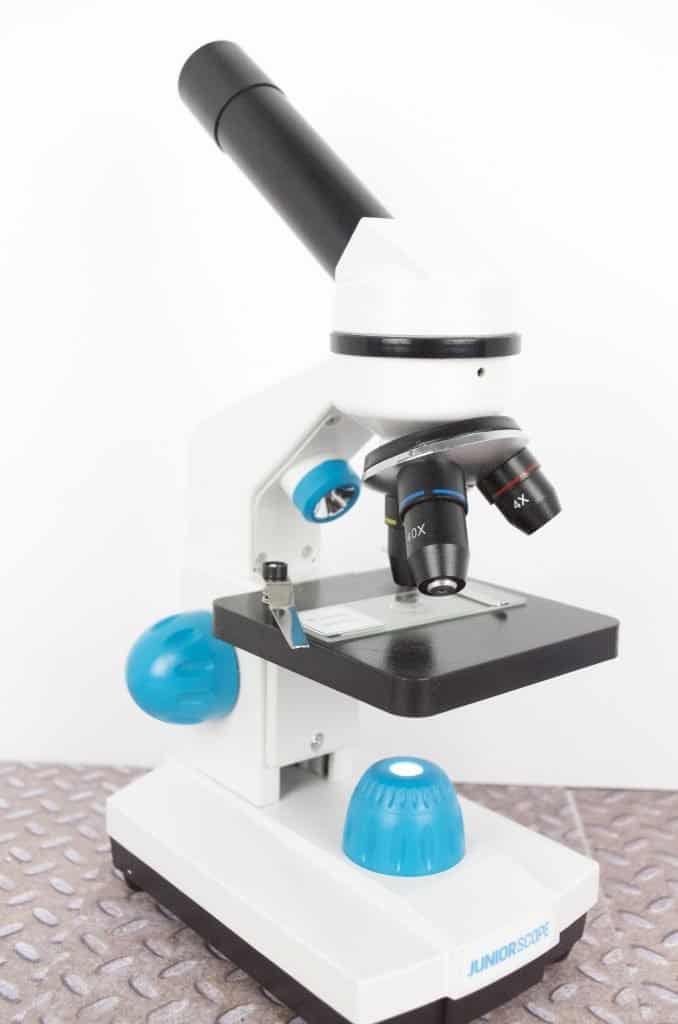 The Omano JuniorScope microscope is near to my heart as a science geek. This microscope was sent to me so that I could use it thoroughly (since I am very picky about microscopes thanks to my previous lab experience!).
The Omano JuniorScope is one of the few kids microscopes that I have used that passed my inspection with flying colors! It is worth every penny and for the price is an impressive quality.
It's surprisingly light weight but with ultra clear viewing. In fact my kids were eagerly begging to get their hands on this one since they knew it was a real microscope and not a toy! (geared for kids 8+)
There are three magnification levels: 40x, 100x, and 400x. This is a real compound microscope with top and bottom lighting. Why is the lighting important? Many microscopes only have bottom lighting which makes it impossible to view solid objects (like insects).
The JuniorScope allows you to observe solid objects as well as opaque objects. Above you can see one of the glass slides included with the set.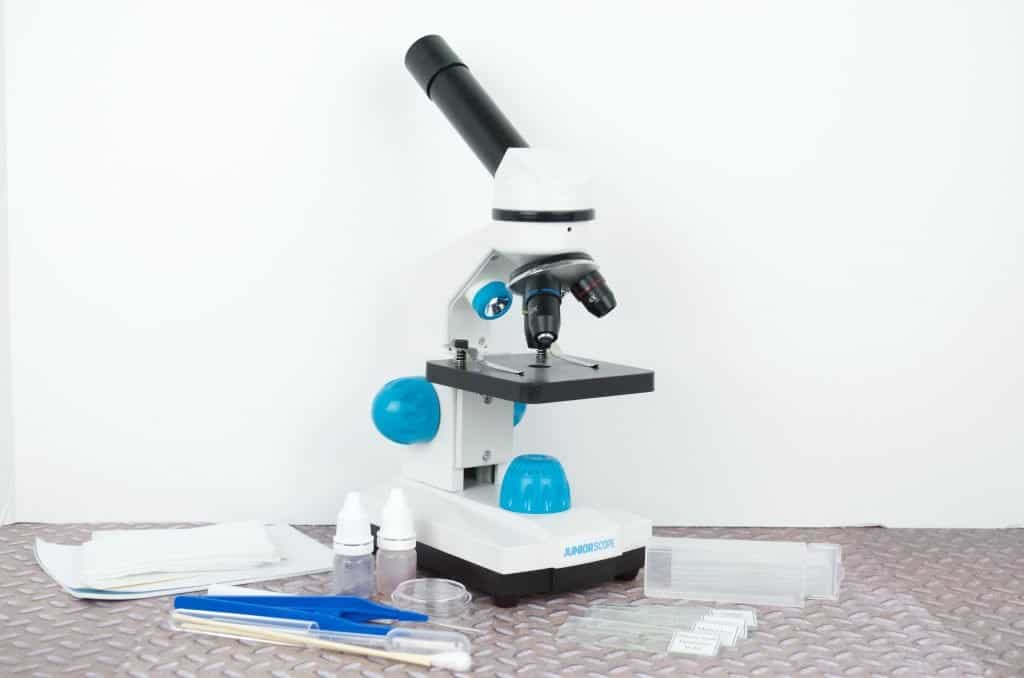 It comes with quite a few "extras" including the glass prepared slides, glass blank slides, forceps, a tiny petri dish, lens cleaning paper, dropper, test tube, and a bonus "The World of the Microscope" Book! 
Don't forget that you'll need 3 AA batteries! Learn more about the Omano JuniorScope & shop here!
2. Tangle by ZURU:

Whether you grab a Tangle Classic, Crazy, Metallic, or Sparkle
version – you can have a fidget for every mood! We received the one you see in the photo above but I've already purchased more for my kids stocking stuffers. (it's a great gift under $5!)
What is really cool about the ZURU Tangle is that they are connectable! Not only can you use it as a fidget but you can use it as a puzzle and stress reliever to create new pieces! It's great for stimulating the brain too!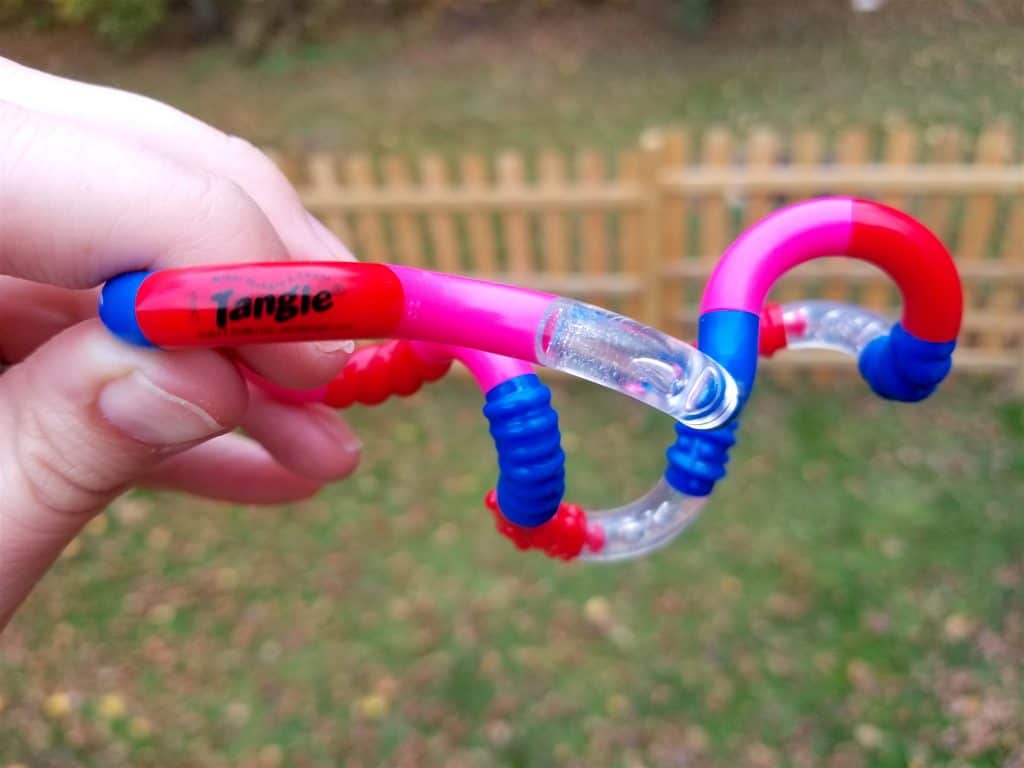 Both of my boys use fidgets at school and Tangle is one that comes out often. They are so affordable and customizable (not to mention durable!) that it makes them an obvious choice for gifts! They are great for donating to teachers & schools too!

Pick out your favorite color, run your fingers across the smooth sections and bumpy sections, and get twisting!
3. Gelli Arts Gel Printing Plates Kits:
Have you ever heard of Gelli Arts® Gel Printing Kits
? I hadn't either until they sent me a couple to check out. Now I'm totally hooked! And not just me – one of my boys is very artsy craftsy and he is over the moon about these kits.
In fact we're spending much of our Thanksgiving break creating unique artwork! Creativity is endless with these kits which use reusable gel printing plates, acrylic paint, and a variety of textures to design custom art!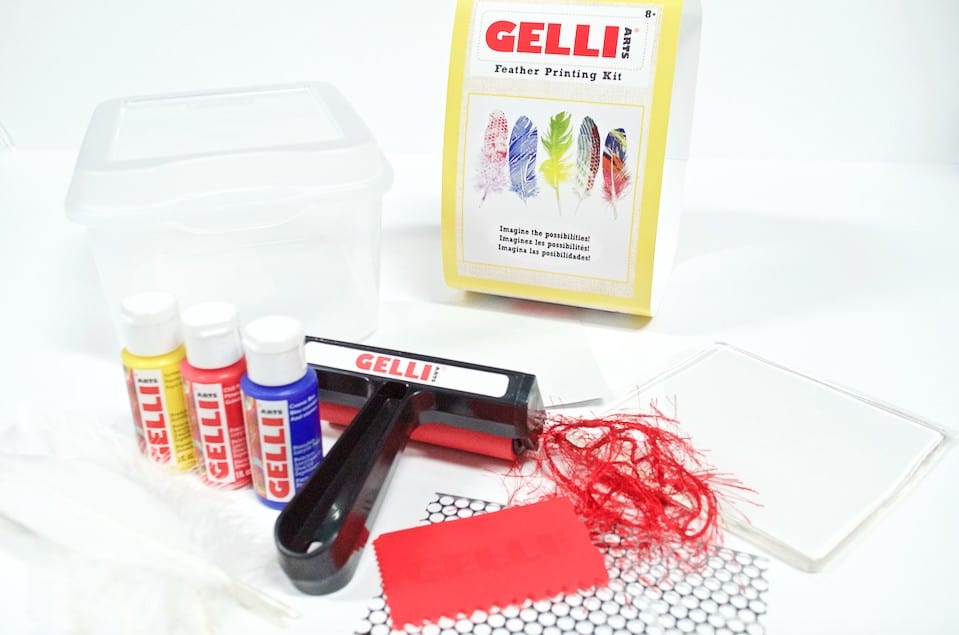 Each gel printing kit is different, but above you can see the Feather Printing kit displayed. Each kit comes with a 5″ x 5″ gel printing plate, 3 acrylic paints, 4″ roller, a mini comb, parchment paper, bubble wrap, yarn, punchinella, and of course the storage box! The above kit also includes 8 white feathers to print on.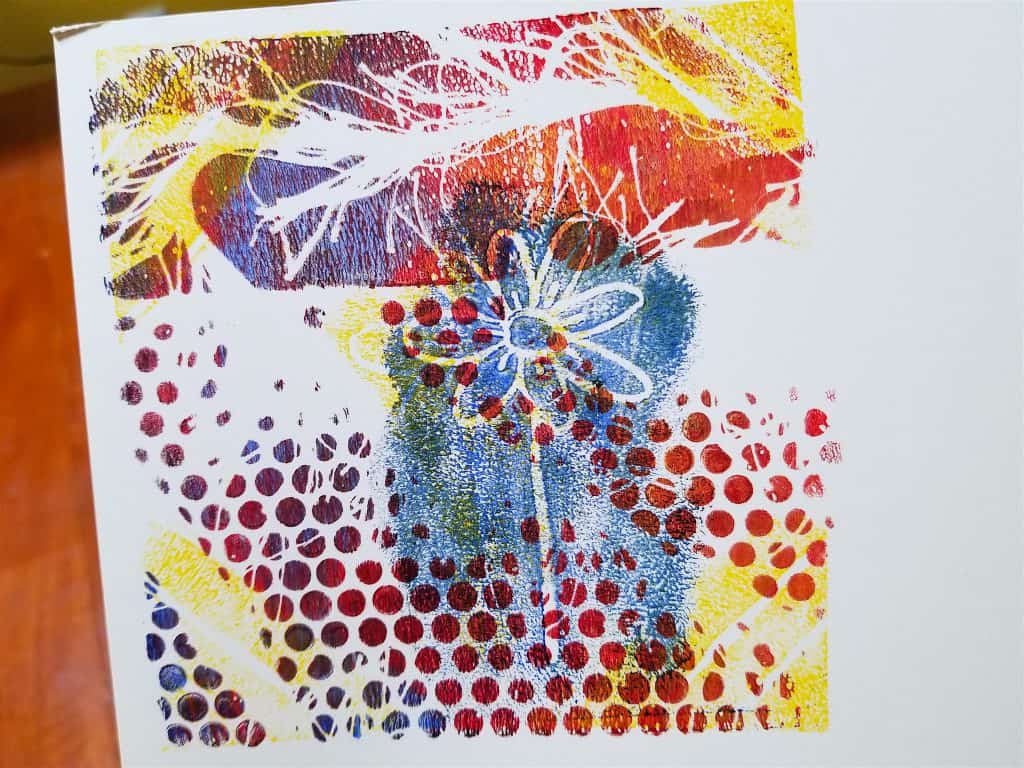 I recommend watching some quick tutorials on their YouTube channel here  to see a quick step by step process – it's so simple my boys have had no problems doing it on their own! (they are 8 & 10 years old)
You essentially roll acrylic paint out onto their custom gel printing plate, press various textures onto the paint, then place your paper down and lift up! What gets really fun is experimenting with various layers of this! We are totally hooked on Gelli Arts now!
It's a great multi-sensory activity that gives you the power to try new things, new textures, and proudly display and gift your art! We are creating custom holiday cards with ours! You can purchase your own Gelli Arts Gel Printing Kit on their website here or on Amazon.
4. Quarto Crochet Kits: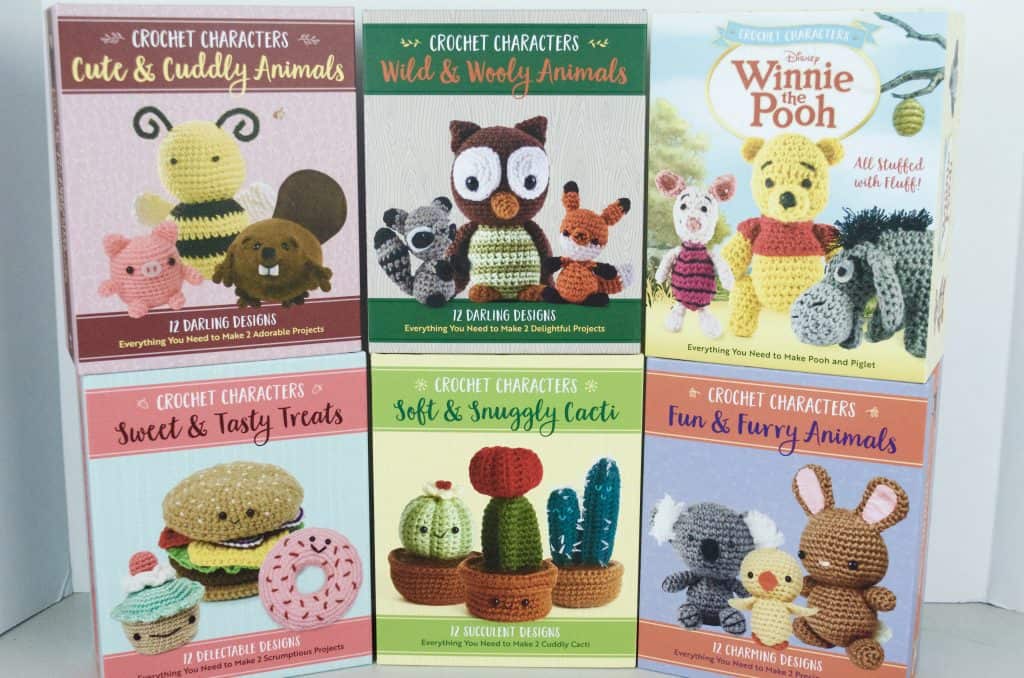 If you're looking for a "hands on" gift – look no further than these FANTASTIC crochet kits by Quarto! You can even buy a kit as a gift then purchase a local crochet class to help your recipient learn a new skill!
I am 1000% thrilled with these kits as I've had the opportunity to try every single one. I took a few crochet classes early last year and after learning a couple basic stitches and crochet skills I had no problem creating these fun amigurumi kits!
What's AWESOME about each of these crochet kits are that each box includes 12 patterns, and EVERYTHING you need to make 2 of the patterns! That means it includes the crochet hook, all needed yarn, the needle and embroidery thread, the stuffed filling, and even the safety eyes!
Winnie the Pooh by Megan Kreiner
Wild & Wooly Animals by Kristen Rask
Sweet & Tasty Treats by Kristen Rask
Soft & Snuggly Cacti by Jana Whitley
Fun & Furry Animals by Kristen Rask
Cute & Cuddly Animals by Kristen Rask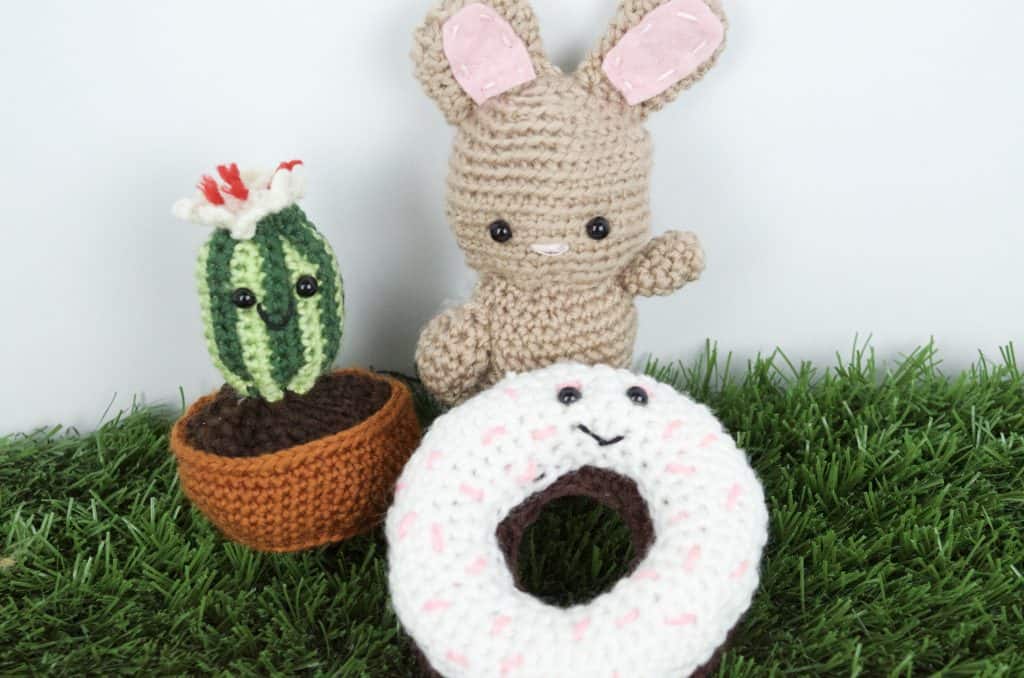 Your kids can create their own crochet buddies to gift, sell, or even turn into cool keychains! To be honest, as an adult I LOVED each of these sets. Any of them make fantastic gifts to someone interested in crochet!
You can buy these directly from Quarto and some of them are available on Amazon.
5. Make Your Own Music Box Kit:

This Mechanical Music Box kit is fantastic for fine motor skills and creating your own music! You can literally punch out your own music on this hand fed music box! We purchased this for my son for Christmas because he is crazy about music boxes and how cool is it to be able to create your own music?!
6. Make Your Own Eraser Kit: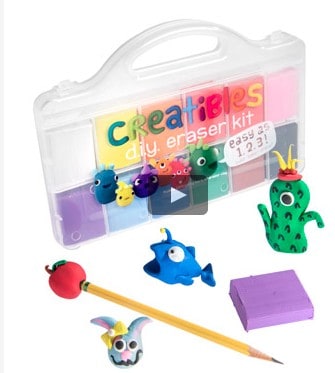 If you love sculpting then this DIY Eraser Kit is for you! This is another gift we purchased for my son who is very much into clay sculpting. This clay kit comes in a storage box – and when you're ready to keep your creation you can bake it and then use it as an eraser! Say what?! How cool is that!? It's only $9.99 too!
7. Learning Resources Code & Go Robot Mouse:

The Learning Resources Code & Go Robot Mouse is fun for so many reasons! Not only is it a great price point for a coding set but it engages kids on a variety of levels. It's really geared for kids 5+ and is easy to use.
Just lay your blocks down, grab a card, and press the buttons on the top of the mouse to make him go through the maze! You can easily take this entire set even further though by creating your own mazes on a flat surface and moving around obstacles!
Honorable Mentions:
There are a few other items that have been on my radar for "hands on" learning that I wanted to share with you. Below are some more great gift options: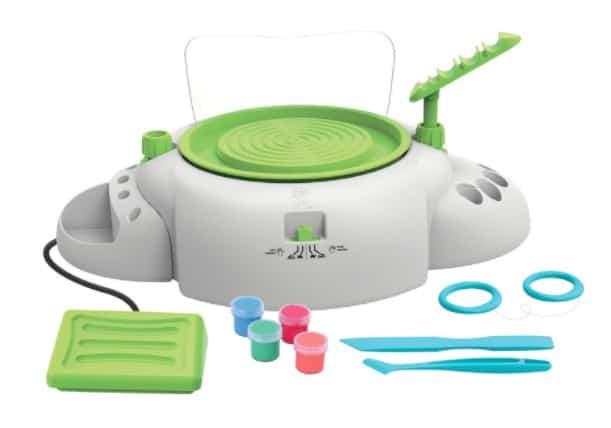 8. Pottery Wheel – Buying a decent pottery wheel won't come cheap, but absolutely do not buy a cheap one as you'll just be wasting your money! The two I've been looking at in a reasonable price range ($30-$60) are the Cool Maker Pottery Studio and the Faber Castell Do Art Studio. Mindware also has a pretty decently rated Pottery Wheel but it runs closer to $80.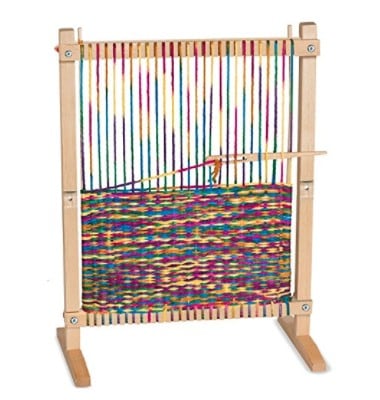 9. Weaving Loom – I've been oogling over this extra large Weaving Loom for years and I just might spring for it this year. Kids can create rugs, placemats, tapestries, and even nature hangings with this incredible set!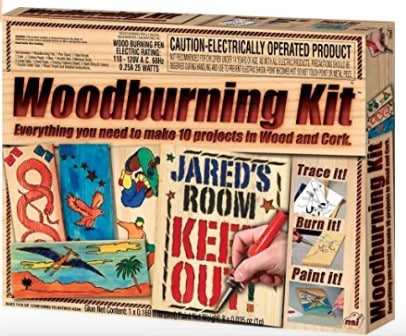 10. Wood Burning Kit – A wood burning kit will need some adult supervision but it's a fantastic new skill to get creative with! This Wood Burning Kit has everything your kids will need to get started including tracing patterns and the wood!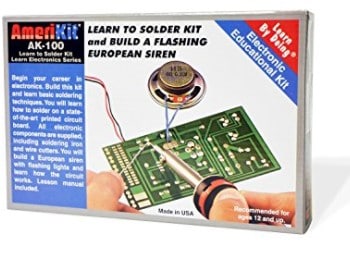 11. Soldering Kit – A soldering kit will also need some adult supervision but Elenco has some pretty incredible (and extremely affordable) soldering kits for kids. I would start with their "Learn to Solder" kit which runs about $15 and move on to some of their other solder sets.