We've Gone Fishing Cereal Treats for Kids Recipe
This post may contain affiliate links, view our disclosure policy for details.

This fun Gone Fishin' treat is super easy to make and even more fun to eat!
Treat Ingredients:
2 tablespoons butter

3 cups rice cereal

1 tsp vanilla extract
To decorate:
Green buttercream icing

Blue buttercream icing

Goldfish-shaped cracker
Yields: 10 cereal treats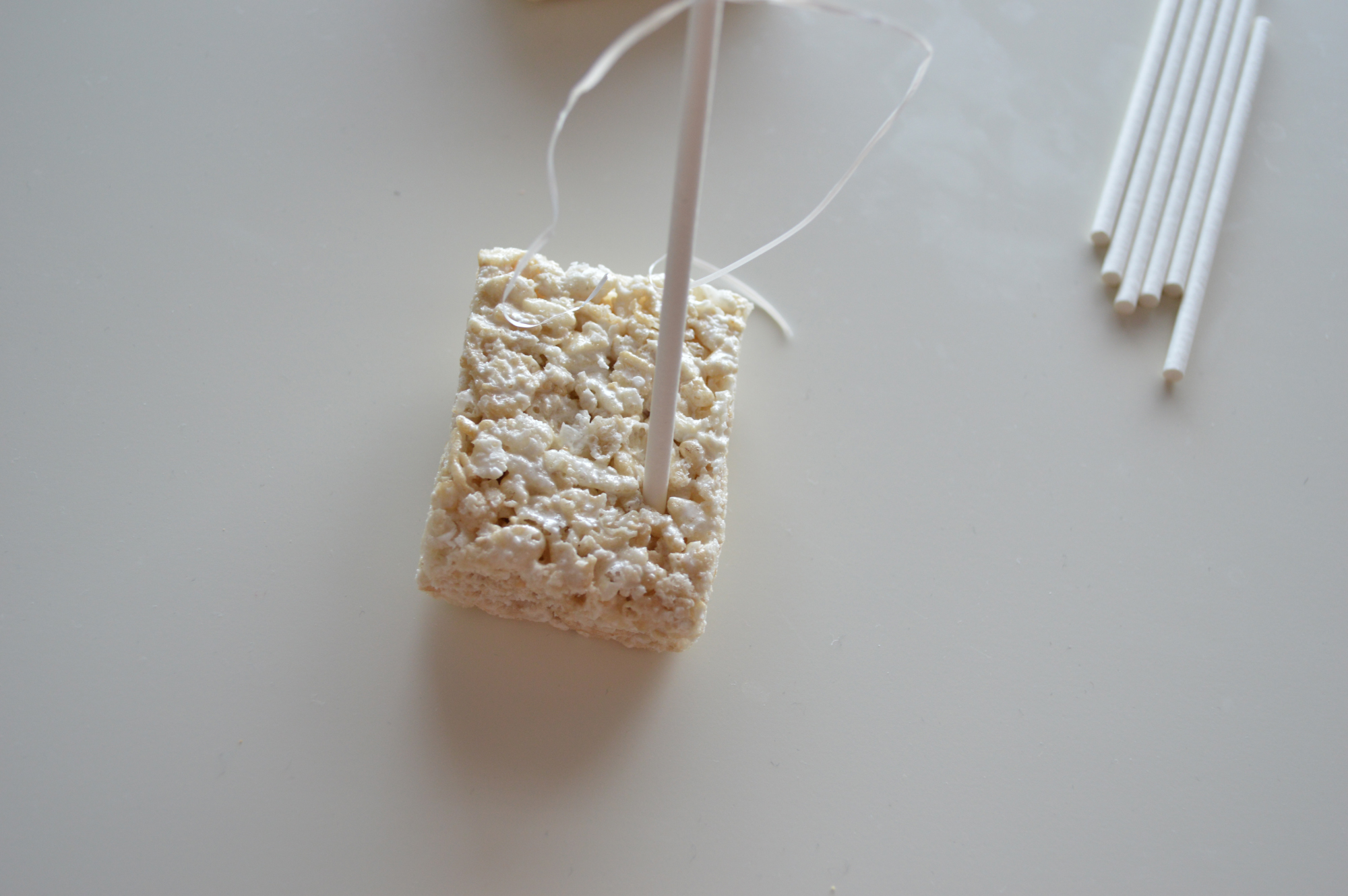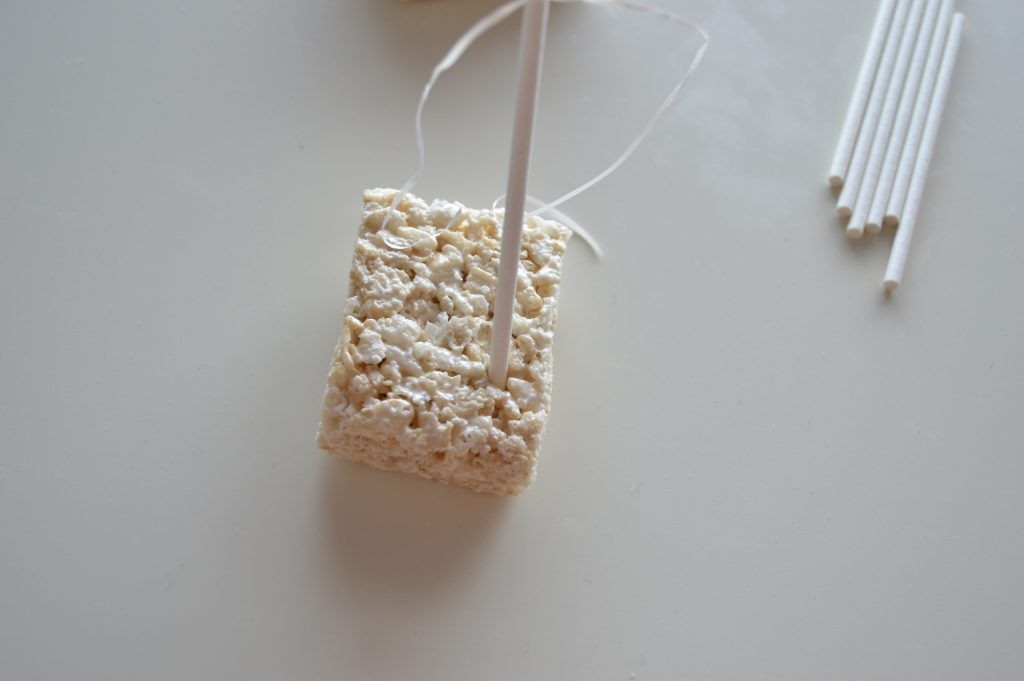 Line a baking sheet with parchment paper and set aside.

Microwave marshmallows and butter in 30 second intervals until completely melted.

Add cereal and vanilla extract and fold.

Once combined, pour into a buttered-coated pan and flat evenly with a spatula. Allow treats to set for at least 1 hour.
To Decorate:
Cut treats into rectangles, about 3 inches wide. You will be decorating your Gone Fishing Cereal Treats vertically.
2. To start, insert lollipop stick at the bottom right of your cereal treat – this way, you can mark exactly where the "fishing rod" will be placed. Remove lollipop stick and knot a 8-inch piece of dental floss around the top. Wrap the dental floss twice and make another knot. Trim excess, as necessary.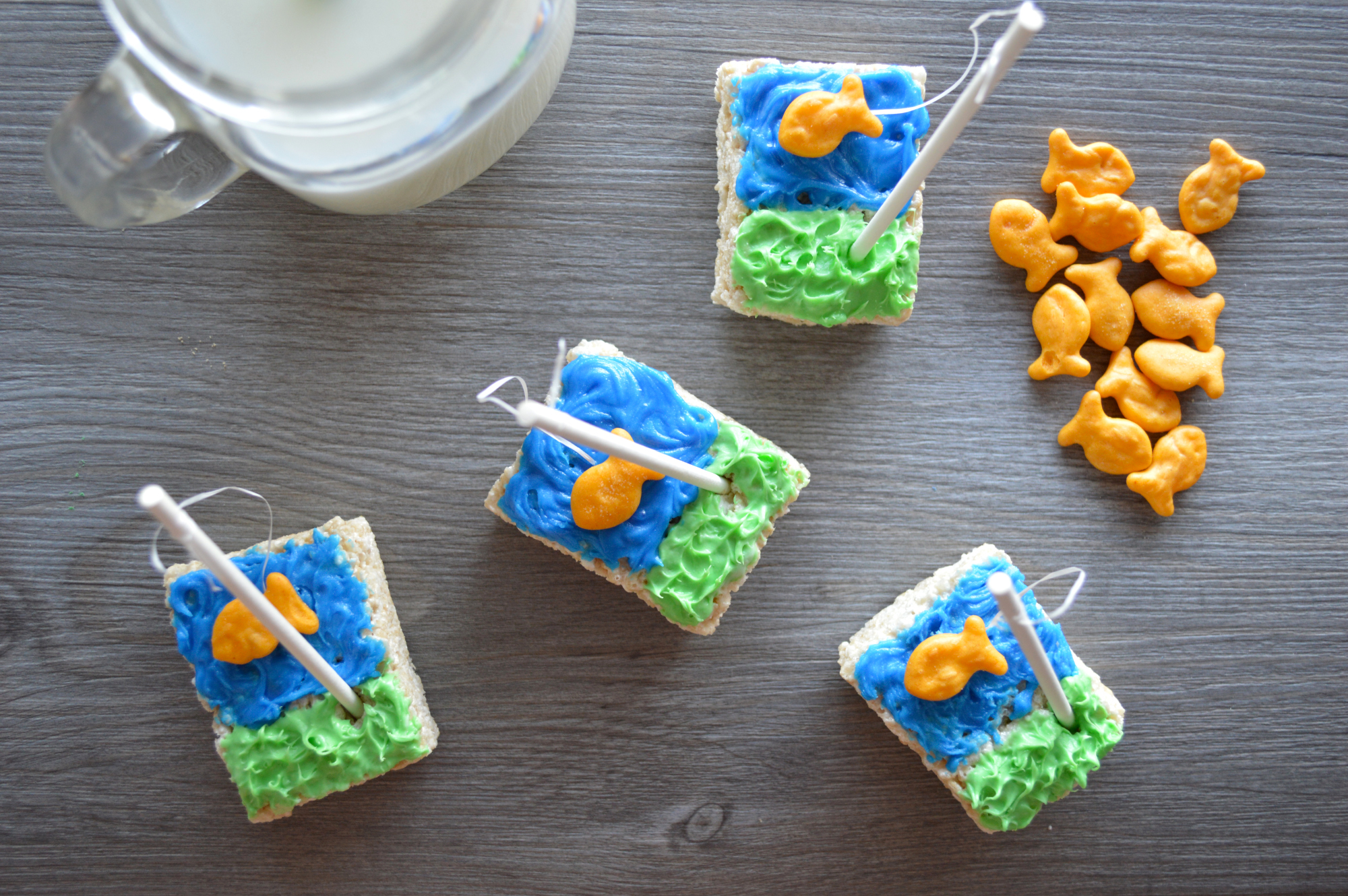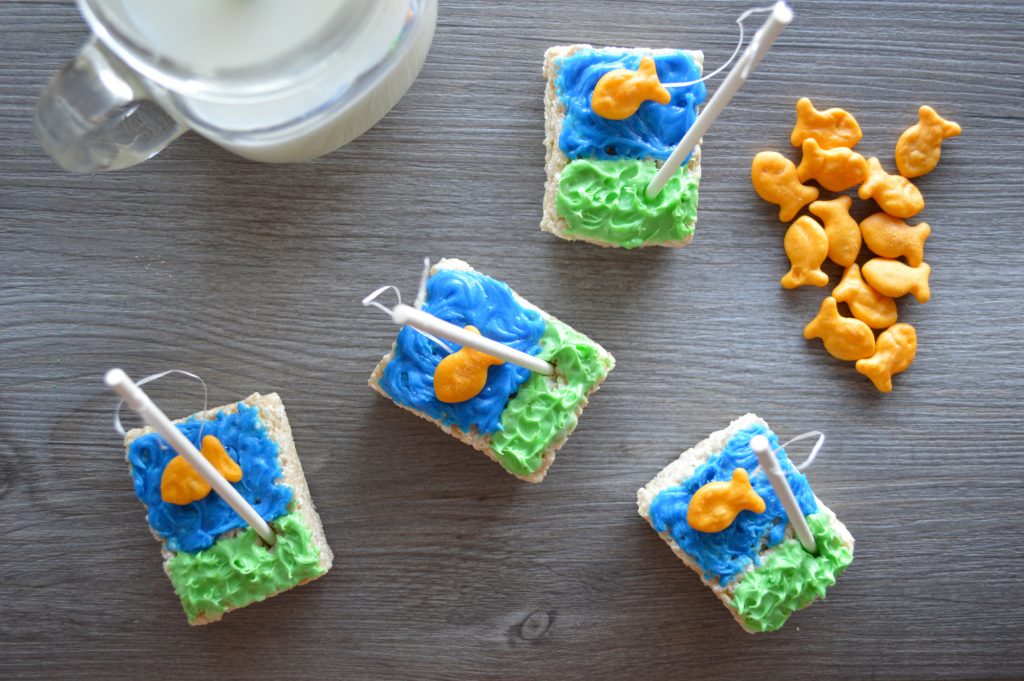 3. Cover 1/3 of the cereal treat with green icing: this will represent your grass.
4. Use a spare lollipop stick to create little icing pikes – this will be your grass blades. Be sure to not cover the marker you made with your lollipop stick.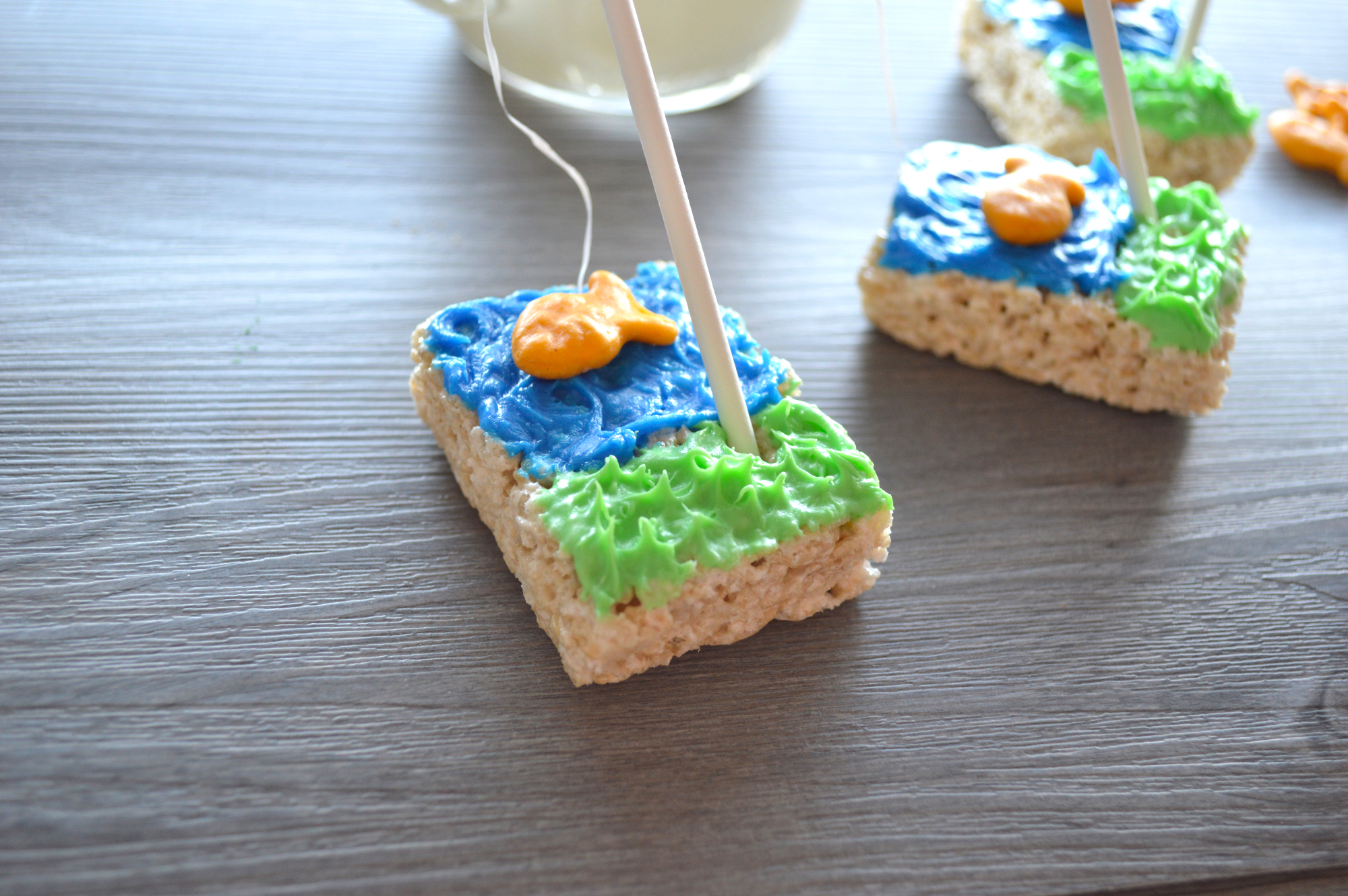 5. Cover the rest of the cereal treat with blue icing and spread it with a swirling motion with another lollipop stick.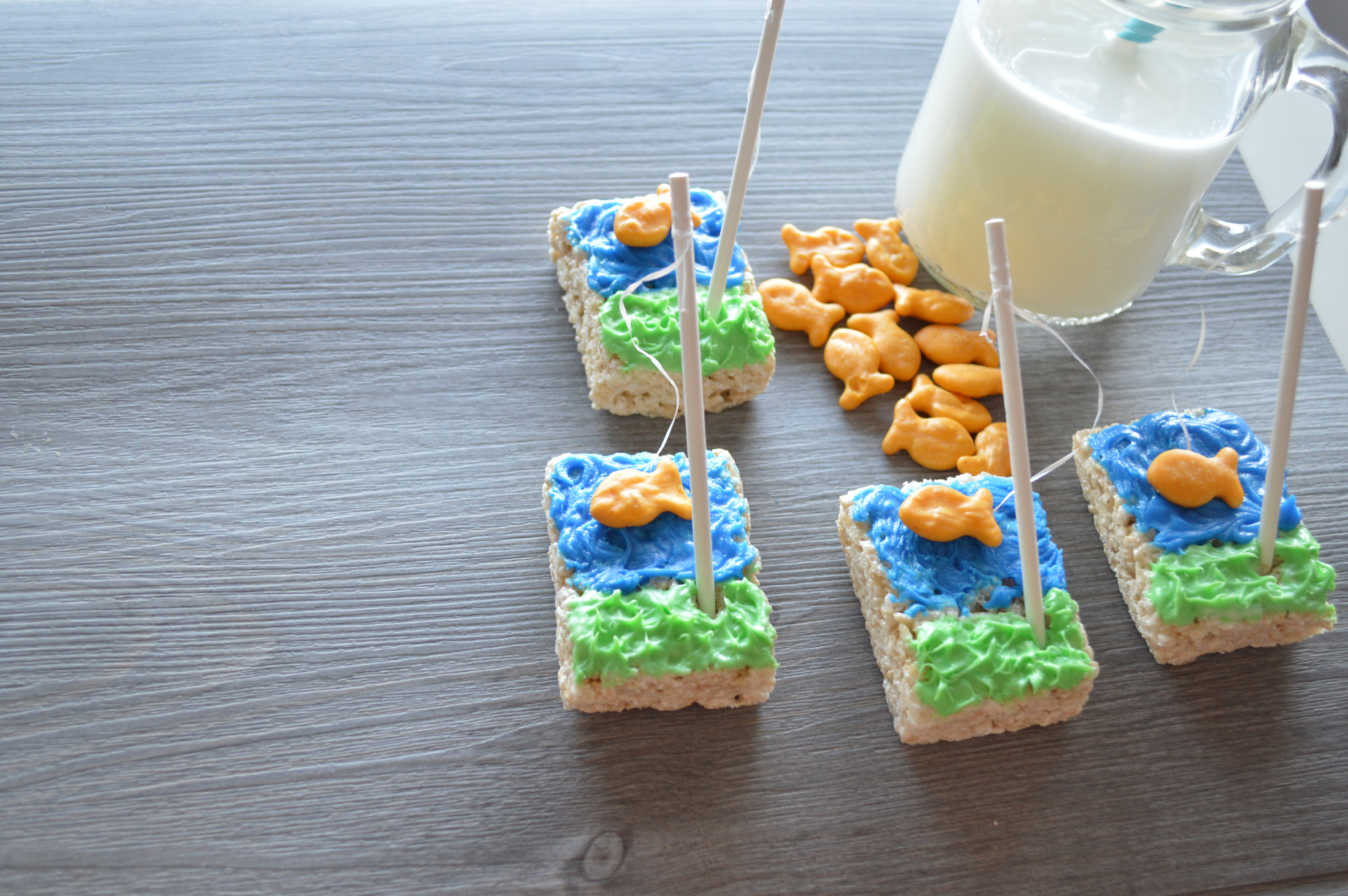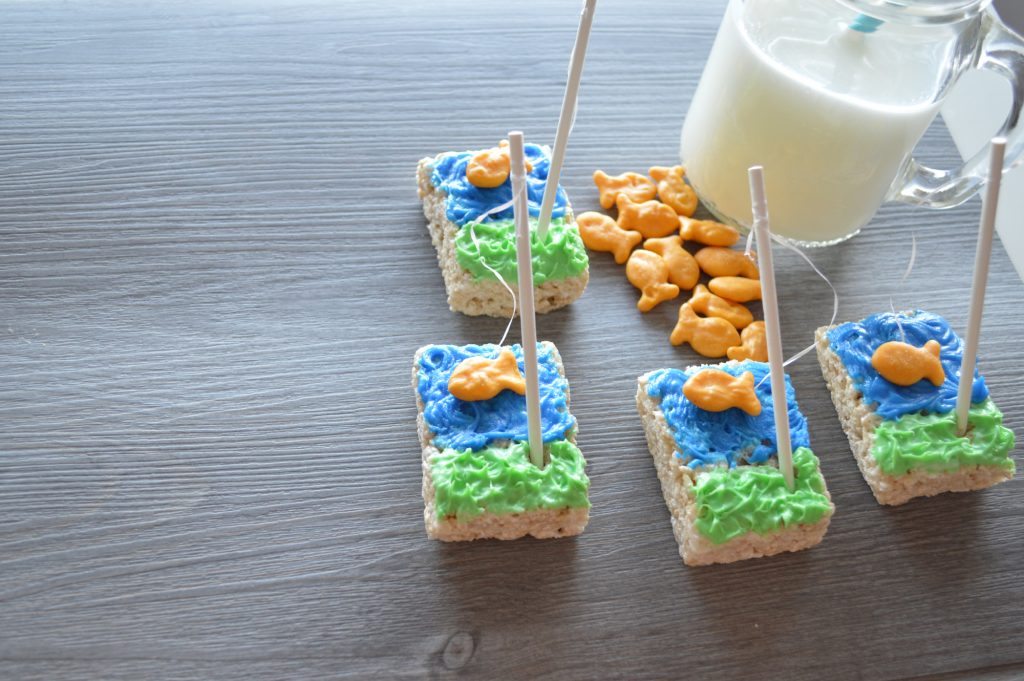 6. Insert your lollipop stick "fishing rod" and gently place the end of the dental floss in the middle of your "water." Add a fish-shaped cracker. Now have fun eating them!
Do you have any other fun Rice Krispy treat design ideas?!
More Under the Sea FUN:
Pair it Up with a Good Book!: