Mother's Day Craft for Kids: Mother's Day Plaque Home Decor
This post may contain affiliate links, view our disclosure policy for details.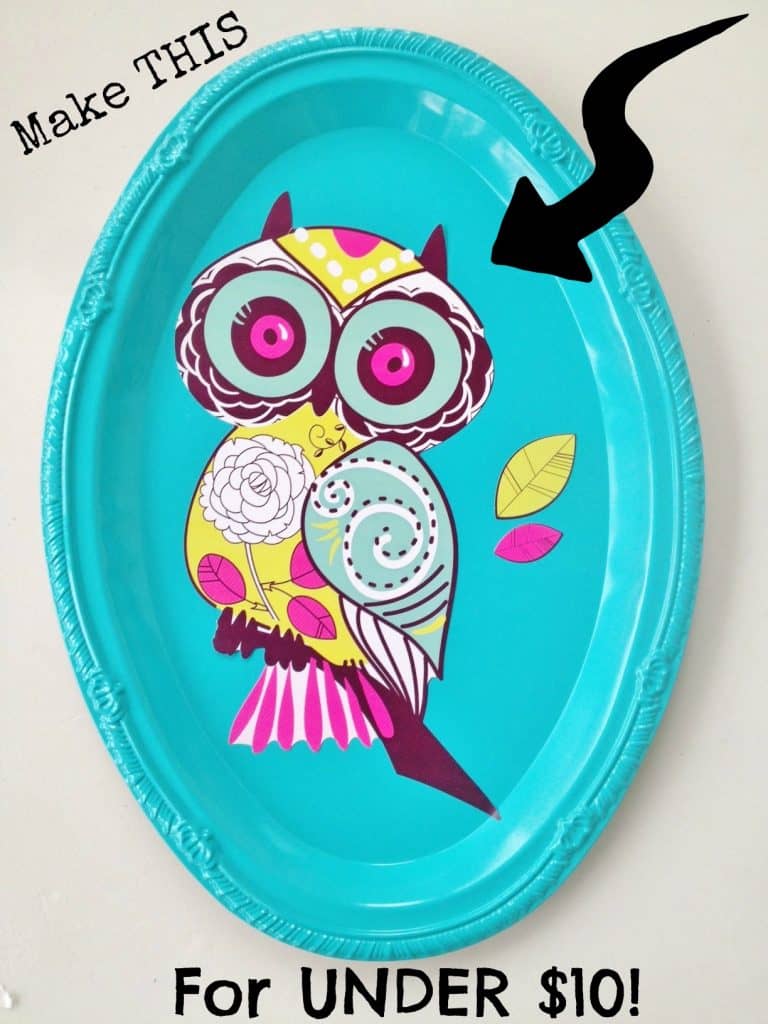 Isn't this wall decor just stunning?! Create this simple Mother's Day Plaque using just a handful of items from your local dollar store. To be honest I think I might just make it for myself! (not kidding!) BUT if you want to make it for a mother or grandmother this project is certainly simple enough to have the kids involved in!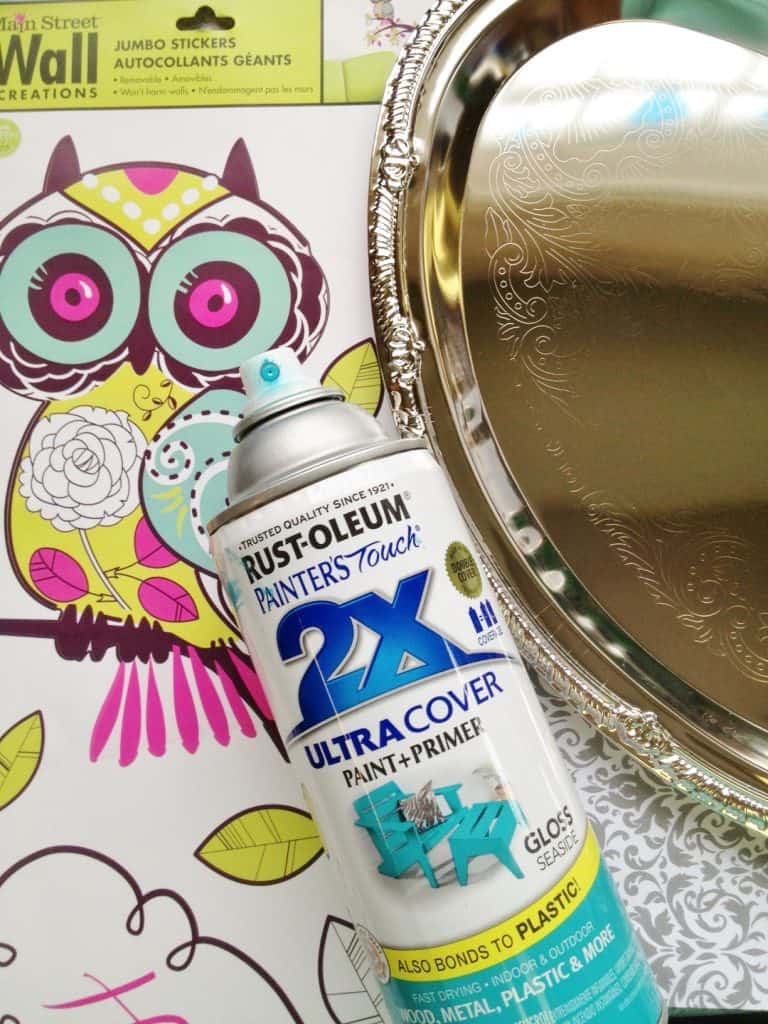 Supplies needed:
Spray paint
Peel and stick wall decals
Faux silver serving trays (great yard sale item too!)
Old newspaper
Clear varnish or sealant (optional)
All of these items can be found at your local dollar store or Dollar Tree in various sizes, colors, and styles. Or perhaps you have some of the supplies tucked away in a closet from a previous project!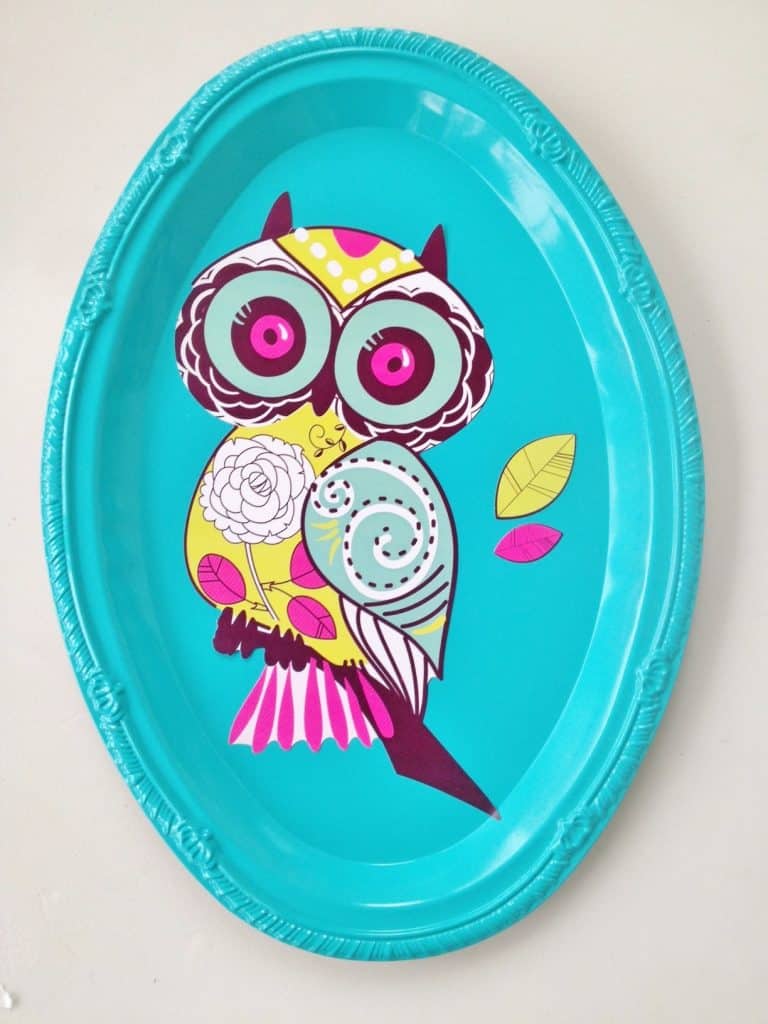 Directions:
1. Begin by wiping the tray clean with a damp cloth and drying it well. Remove the price label from the tray as well. You want to have as clean of a surface as possible before painting.
2. Lay the tray down on some old newspaper. Apply two coats of paint in the color and finish of your choice, taking care to allow each coat to dry thoroughly. Use a color that compliments the decal you are using. You want the decal to pop against it not blend into it.
3. Once the paint is completely dry, wipe the tray with a dry cloth.
4. Peel and stick the decal to the tray. Use your finger to glide over the decal, removing any air bubbles or wrinkles that may be present.
5. OPTIONAL: Finish by adding a coat of clear varnish or sealant to the tray to protect the decal from peeling, fading, or damage in general.
To hang your plaque, you can simply add a peel and stick hook, Command strip, a metal plate hanger, or even hot glue some ribbon to it. Or, feel free to display your plaque using a freestanding plate holder. It is lightweight enough that displaying should be fairly simple. These are actually really great (and CHEAP!) to create for teacher gifts, baby nursery gifts, kids room decor, etc! You're only limited by your own creativity!