K'NEX Brand Ambassador Announcement, Sneak Peeks, & Giveaways!
This post may contain affiliate links, view our disclosure policy for details.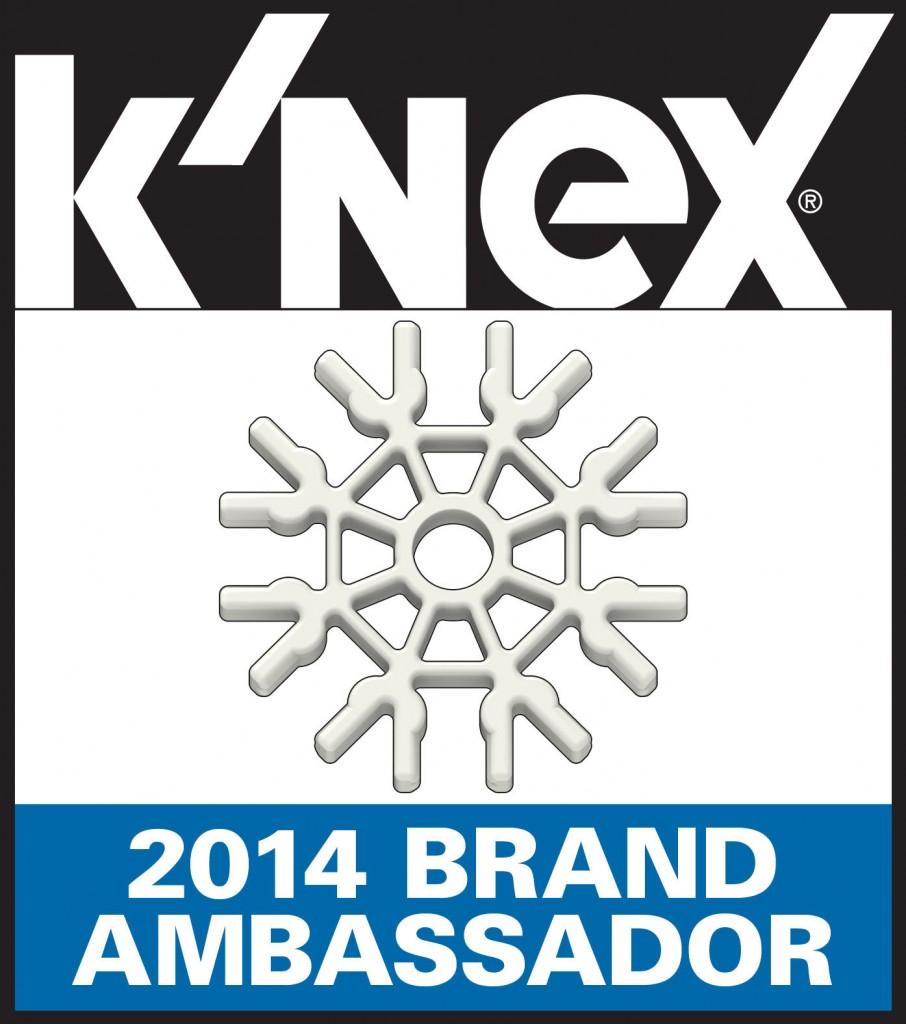 Being on the road so much this month has prevented me from announcing our NEW partnership with K'NEX and I couldn't be MORE excited! If you've been around here on Surviving a Teacher's Salary for a while you KNOW I'm a huge supporter of hands-on educational activities and building sets like K'NEX makes. Our family has tried many different brands and types of building sets but my boys constantly come back to their K'NEX sets. Not only do they offer SO many various options for building thanks to the many different colors, shapes, sizes, and styles of their pieces but it's just incredible what you can build with them! I wanted to feature a few of their new upcoming products for 2014 and at the bottom of the post is some fun giveaways for you – exclusively for my fans!!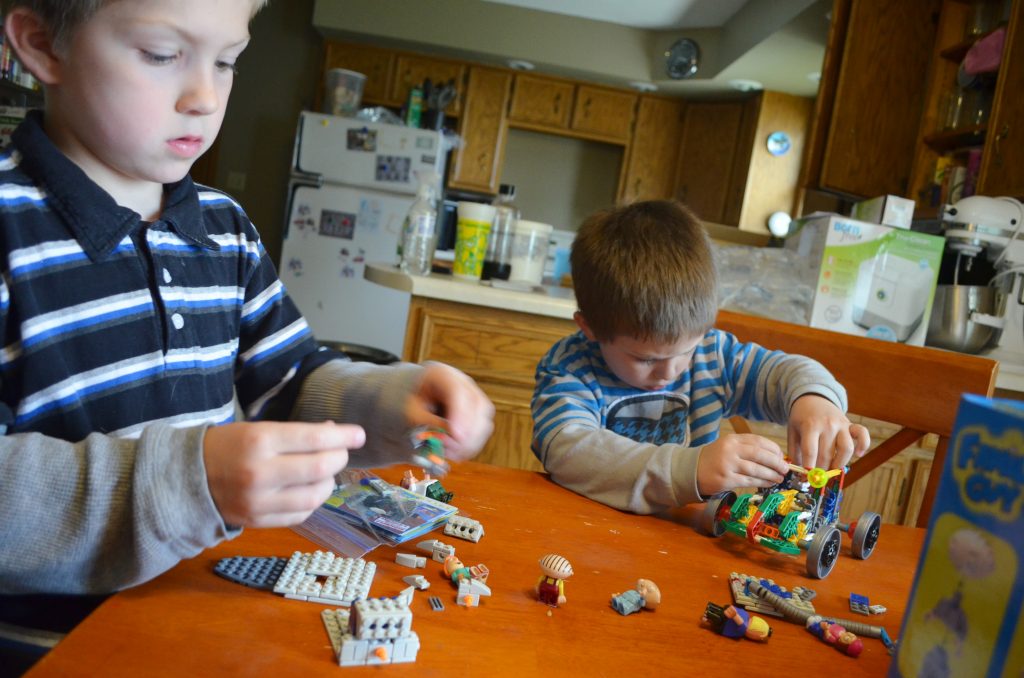 The first product which we've been enjoying immensely for it's versatility is the K'NEX Cosmic Quest Building set (find at K'NEX or on Amazon!) which has FIVE different design ideas for building included! This is a great set for ages 7+ although my 5 year old enjoyed helping us build them too! Kids can build a Moon Bike, Hover Craft, Alien, Space Suit, or Mars Rover! Or of course come up with their own cosmic design!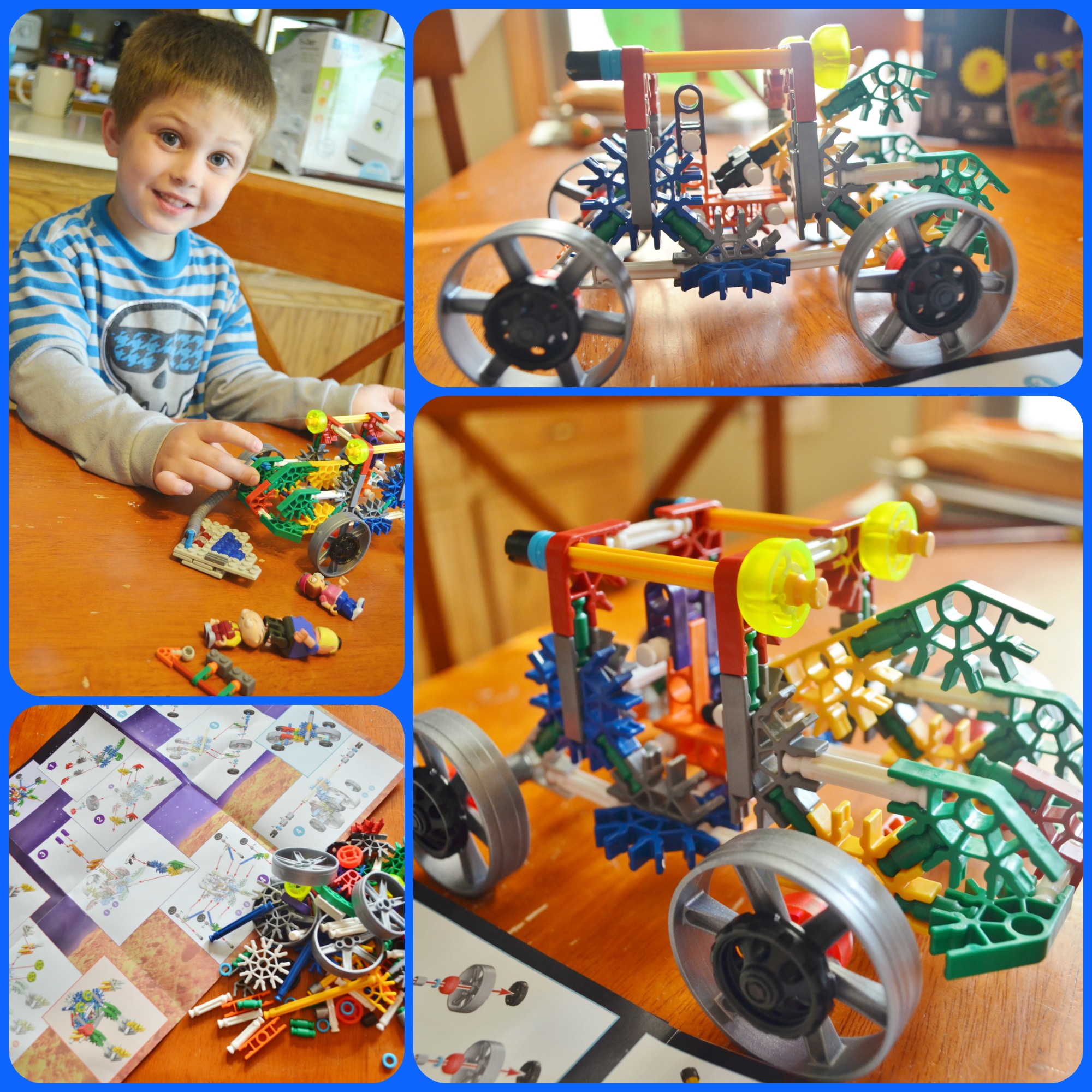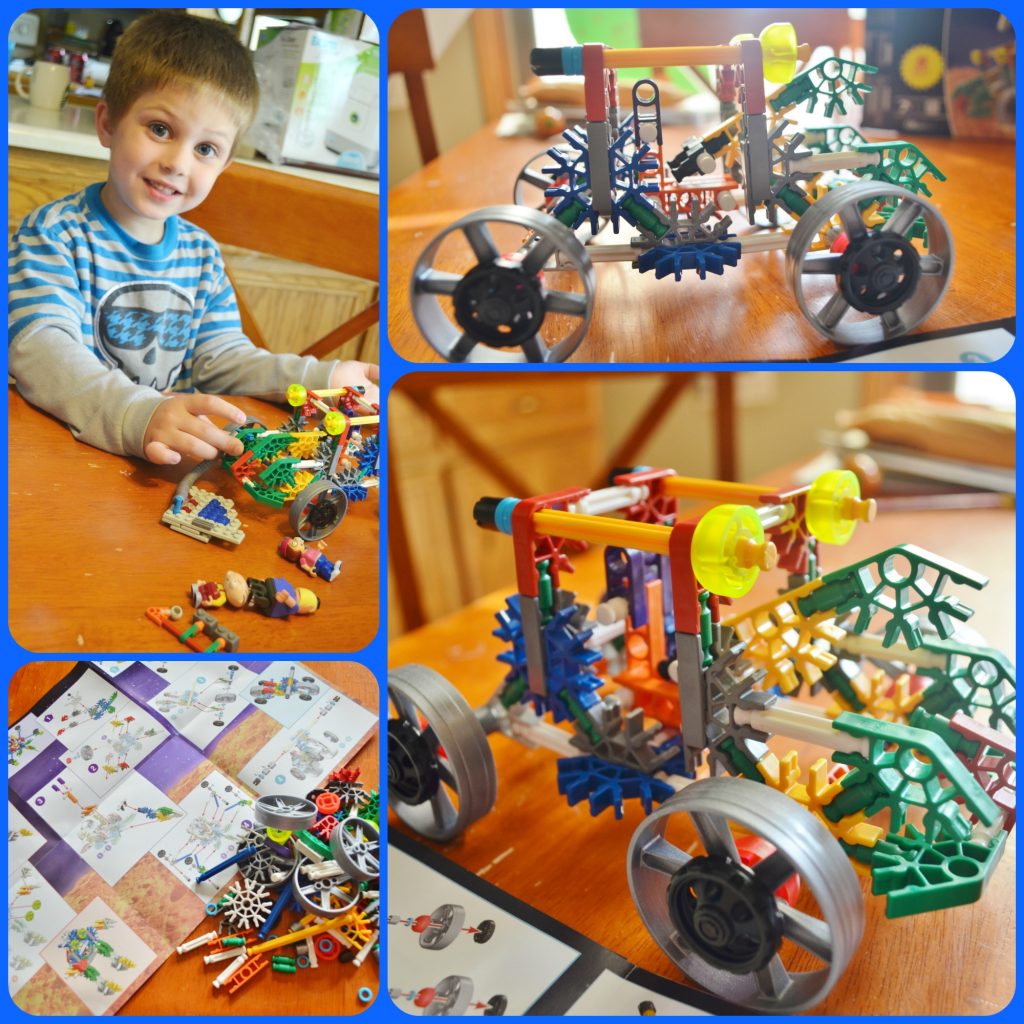 The next K'NEX set I want to feature is one of our personal favorites and features the popular game Plants vs. Zombies! Our family is pretty addicted to that game so we were thrilled to see these featured in the new K'NEX products!! The first thing we played with was the Mystery Figure bags which were SO much fun to pull out, open, and see what was inside!! Out of our 3 bags we ended up with a pea shooter and two zombies! There are 8 total designs so these are perfect for stocking stuffers, reward gifts, and other gift ideas! These are exclusively sold at Toys R Us. I know where we'll be heading to try and collect the rest of them! They are perfect additions to our other Plants vs Zombies K'NEX sets!

And you can only imagine our excitement when we received a separate box from K'NEX and pulled out the Plants Vs Zombies Wild West Skirmish Building set – my son was just on Cloud 9!! (also sold exclusively at Toys R Us) He is 7 years old and put the entire set together completely by himself. It has been out on our table for 2 weeks now and the kids are still playing with it! I have a feeling I know what he'll be getting for the holidays this year!!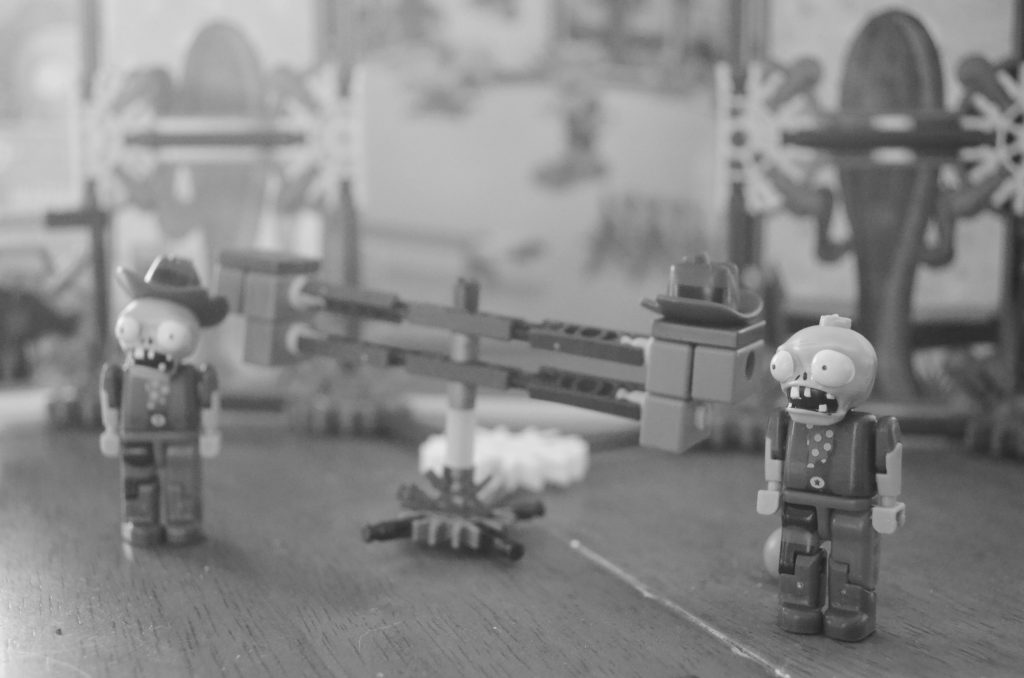 This set comes with 2 cowboy zombies, a Prospector zombie, and a peashooter along with of course a Wild West backdrop to build complete with spinning pieces, a slideable peashooter and an ammo stand with 7 peas.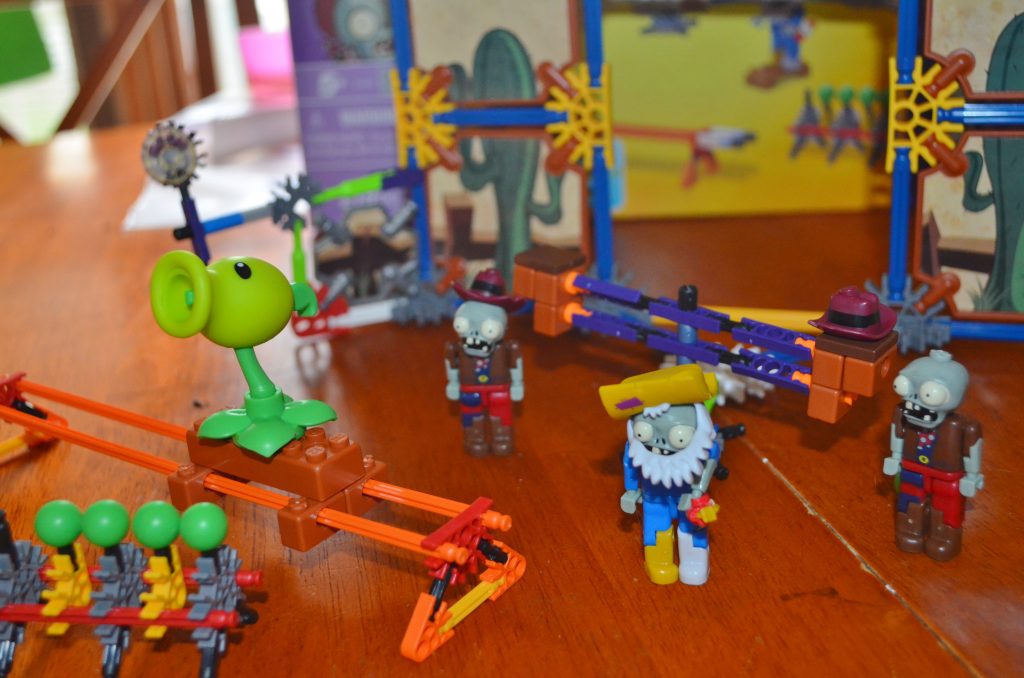 The last set of new products that we received features the "Family Guy" TV show which we actually know nothing about but we had a fun time playing with all of the pieces anyway! You can find all of Family Guy products on K'NEX or on Amazon!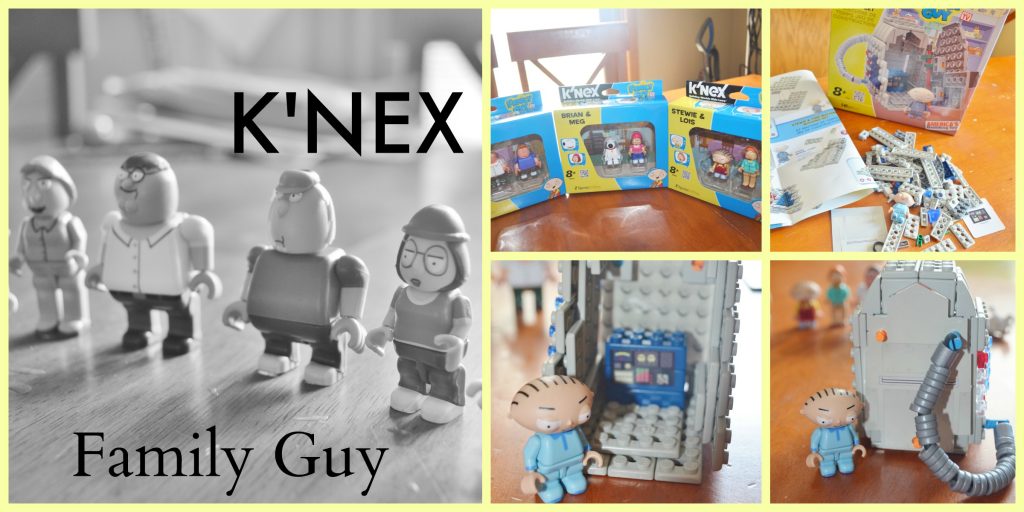 These aren't your "classic" K'NEX sets. There were individual boxes to collect the various characters as well as a building block set for Stewie & the Time Machine. Although we don't know who any of the characters are my kids sure loved the idea of building a time machine! These are for ages 8+ and even I had a tough time getting that time machine to stay together! It was a cool idea but we ended up re-creating our own time machine, and actually used the "hose" for part of a space gas pump with the other set! I LOVE that you can repurpose different pieces, even from different themes, to play with other sets.
 Overall I am a HUGE fan of the K'NEX brand and especially love their "classic" building sets as they have so much variety to them! You can snap those pieces into place and they aren't going to budge until you're ready to snap them out of place! It's just amazing to me what you can create with SO many different types of pieces! They can be quite complex or simple enough for a preschooler to build! You're only limited by your ability and imagination. The pieces are insanely sturdy – we've actually never had one break on us! These are definitely great and affordable sets for kids and adults alike and are perfect for "downtime" in the classroom too!
GIVEAWAY
A special thanks to K'NEX for offering a Cosmic Quest building set for one of my readers to win! PLUS a 2nd winner will receive a surprise K'NEX set that I am giving away myself and will ship to you! The giveaway is open to USA residents only and will end on June 5, 2014.