GeoSafari Jr. Animal Eye Viewers Review
This post may contain affiliate links, view our disclosure policy for details.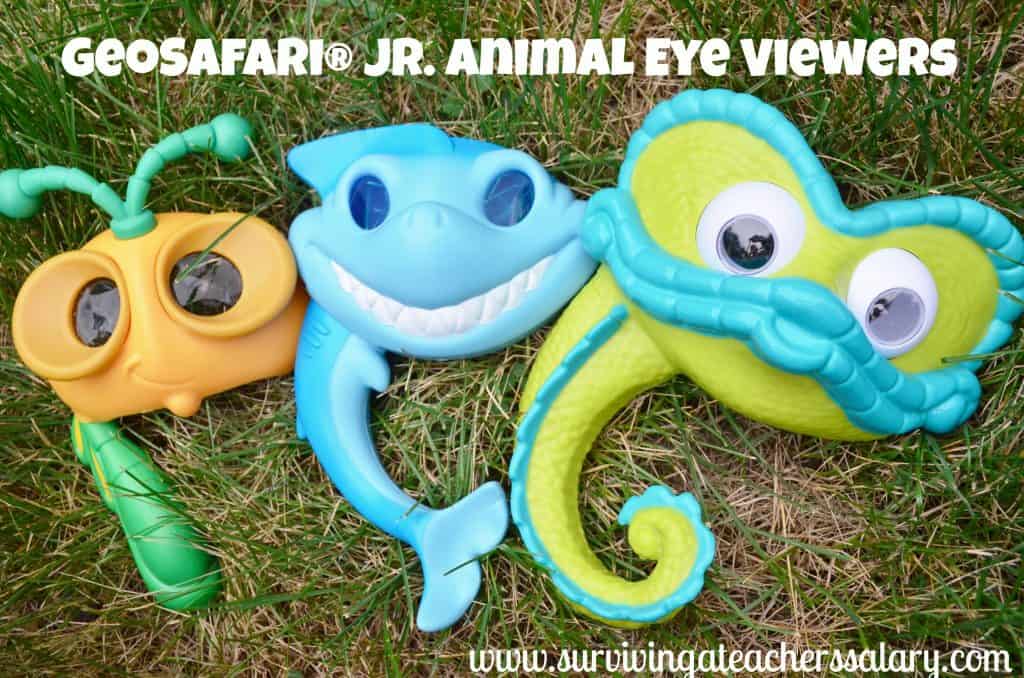 If you have a preschooler these are an absolute must! Check out these GeoSafari Jr. Animal Eye Viewers from Educational Resources! They are incredibly cute and PERFECT for hands-on learning opportunities!! It comes in this set of 3 which includes a dragonfly, a shark, and a chameleon – all animals who see things very differently from their eyes!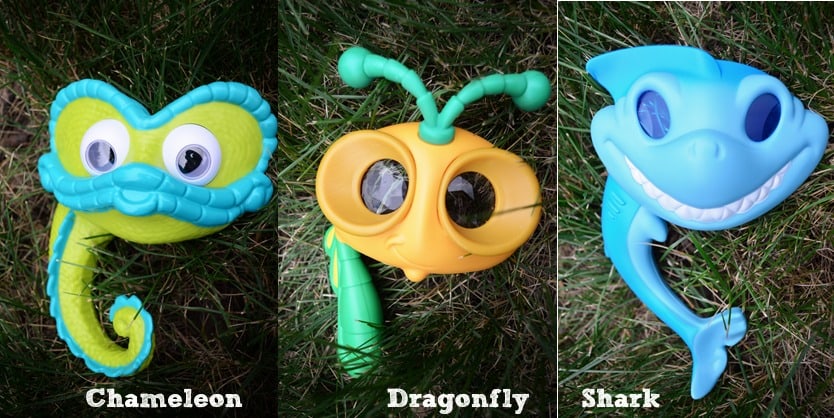 They are very well built so are quite durable for preschoolers and daycares. The Chameleon Viewer actually has eyes that you can move and rotate around just like a chameleon would be able to see. Although you can't actually see to the side the concept is there and it's a great way to show your younger kids visually how a chameleon's eyes work! The Dragonfly viewer (my kids favorite!) of course has compound eyes and sees a zillion replications of each view. I should have taken a video of my kids out in the fields with the Dragonfly Viewer because it was pretty hilarious! I even tried walking around for a while using this viewer and let me tell you, I felt a lot sorrier for dragonflies than I ever had before!! And did you know that shark's can see behind them? The Shark Viewer actually has little mirrors on the sides of the viewer in the back so if you hold the viewer in front of you you can use the mirrors to see behind you which is pretty clever.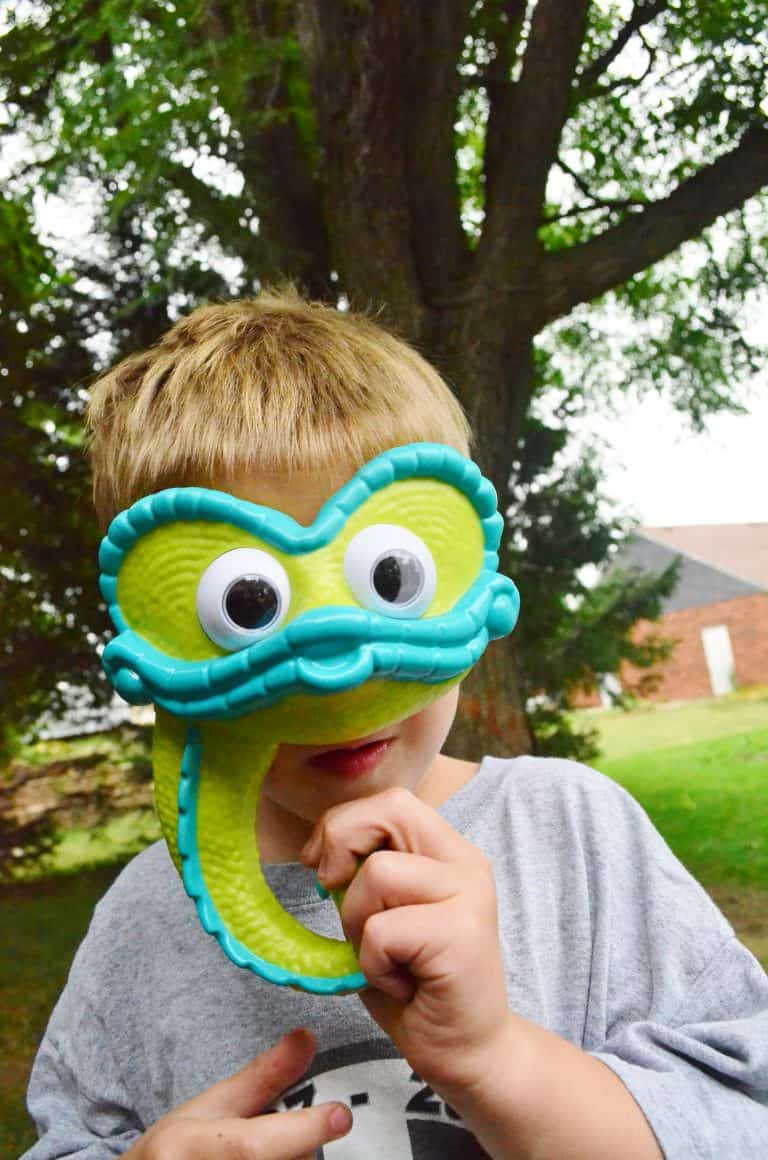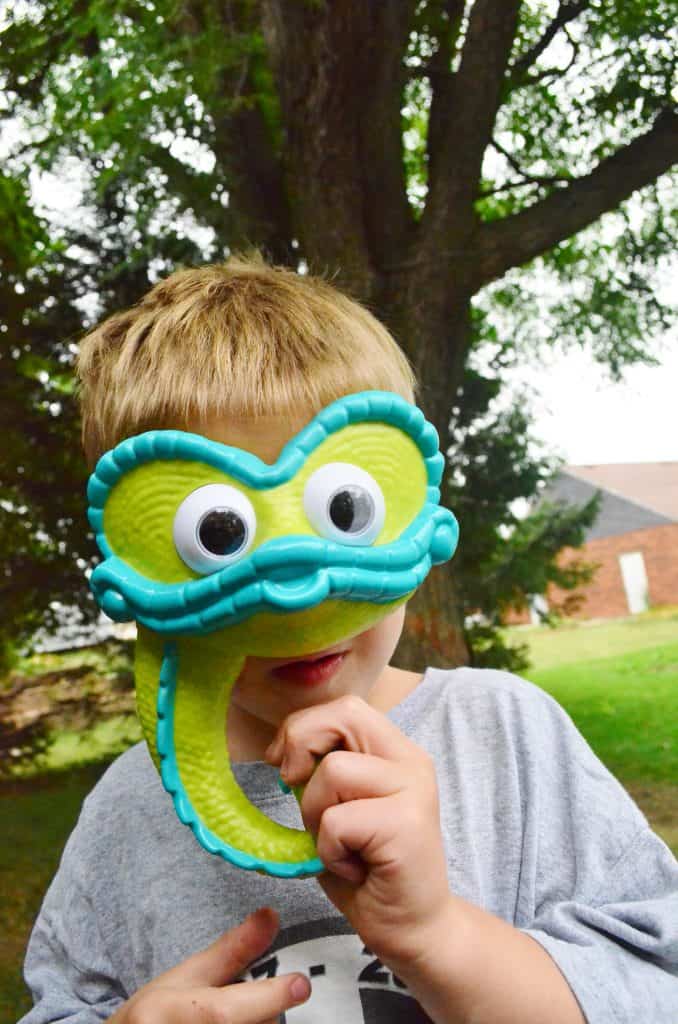 The viewers are very brightly colored and just really enticing for kids and adults alike! I had the box sitting in my office when my boys discovered them and they've been pulling them out every day to use them! In a few weeks I am going to take them to my son's preschool to donate and I can hardly wait to see the kids using them!! These have got to  be the most FUN way I've seen to use to teach the differences of how animals see things – definitely a VERY cool product!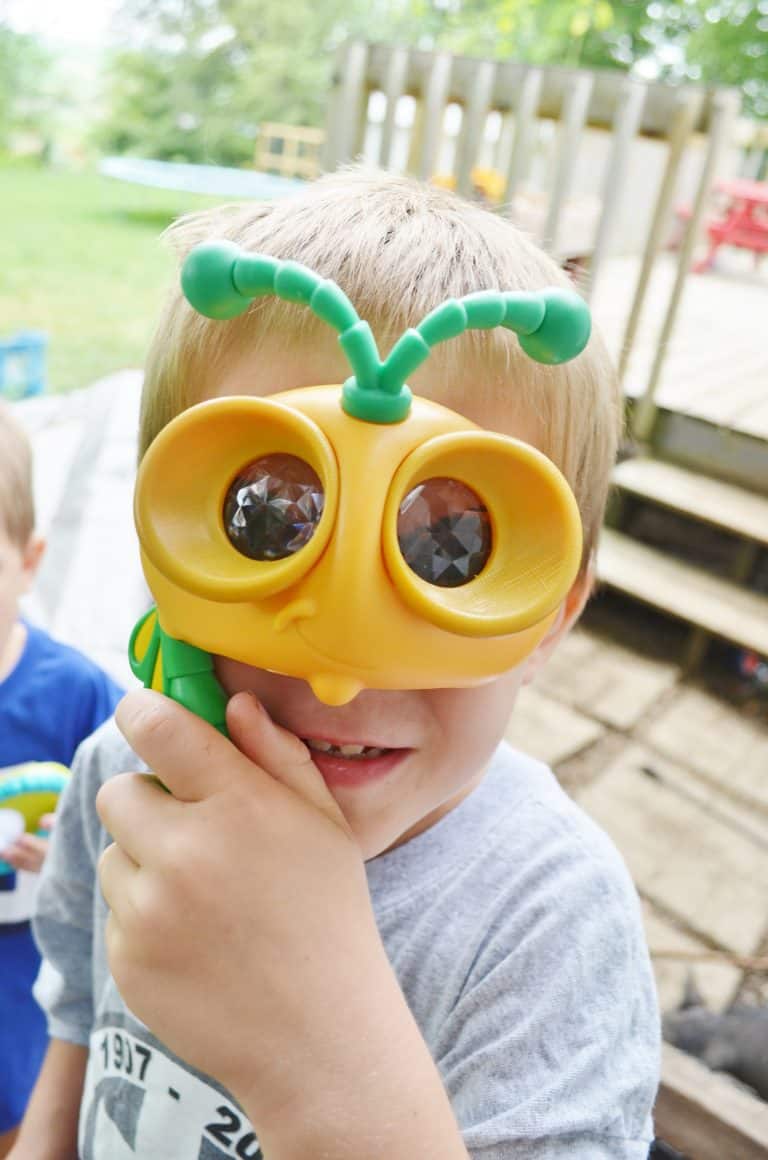 You can see the "compound" eye of the dragonfly here from the front………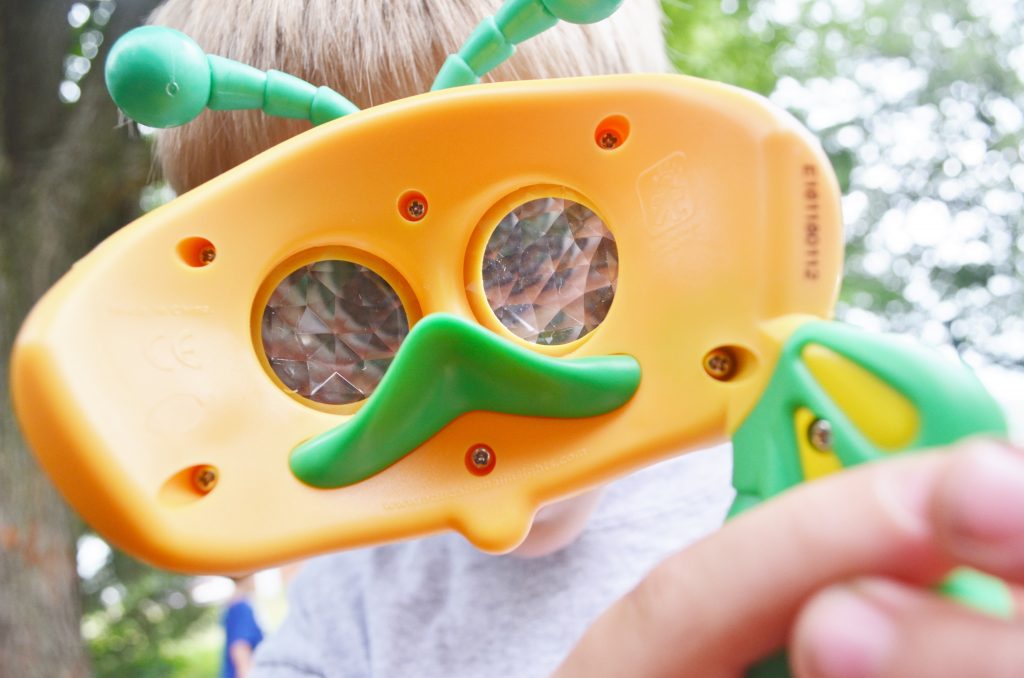 And from the back! If you look very carefully you can see a WHOLE bunch of eyes through them as you look at my son! Talk about a heightened sensory experience!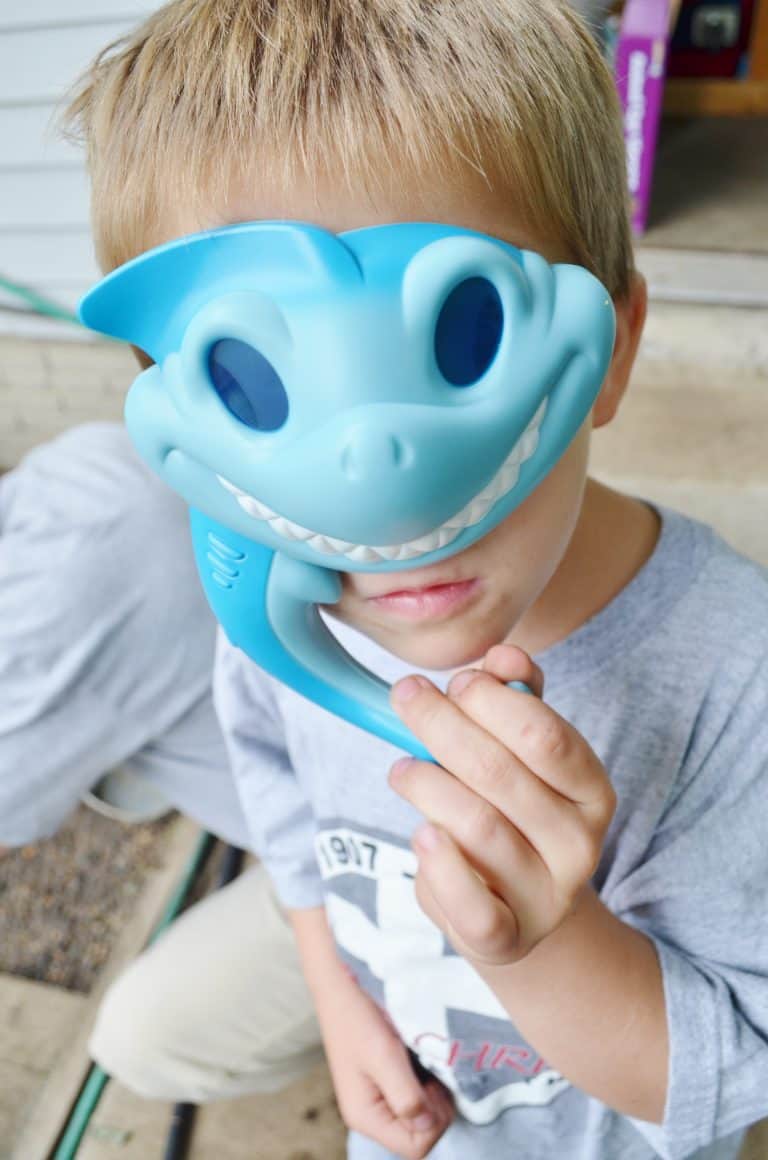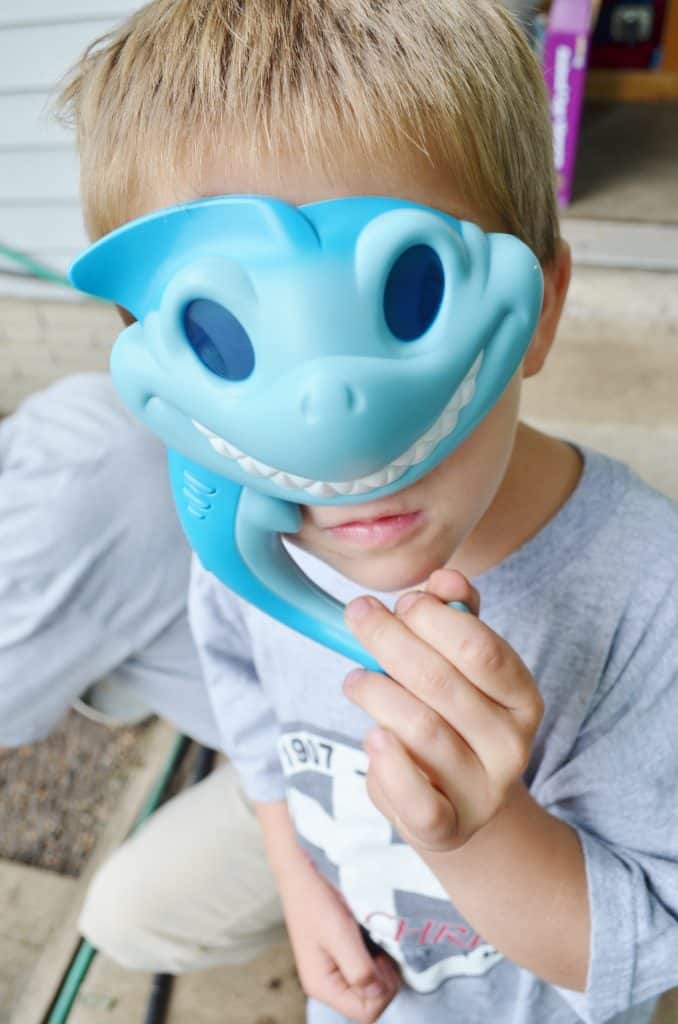 The viewers are the perfect size for really anyone! My kids and both my husband and I have been easily able to use them even though we are all different sizes.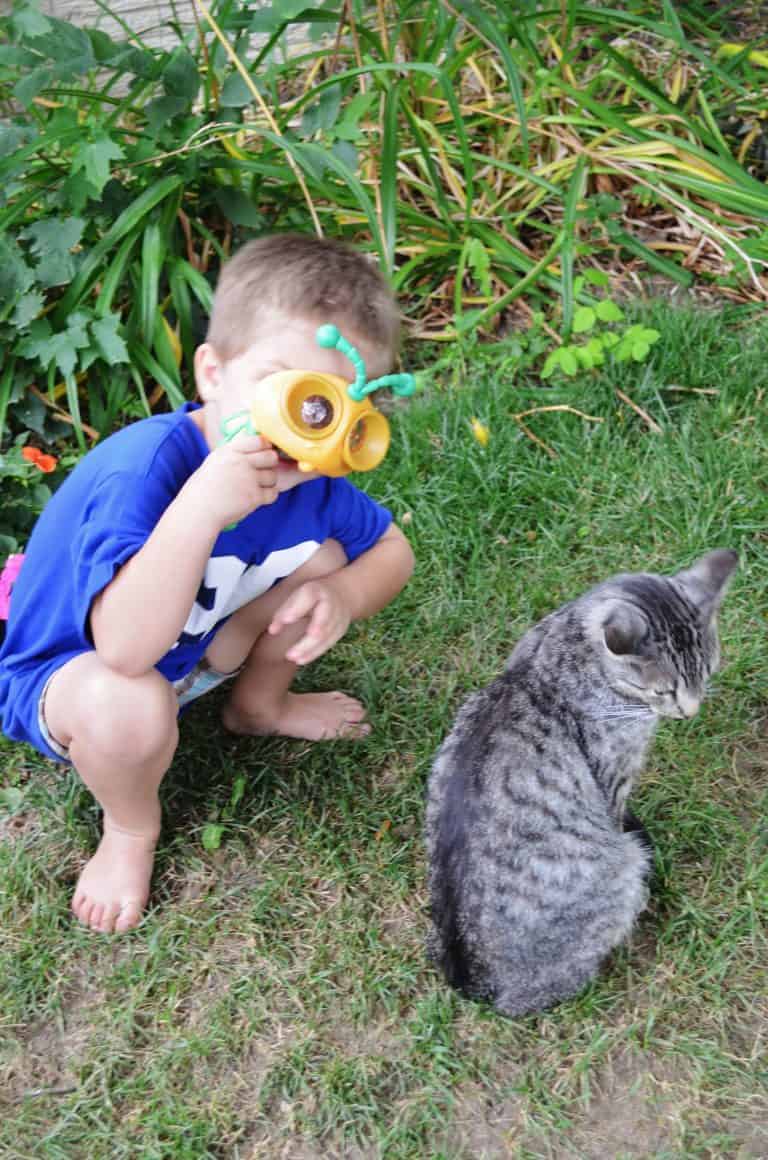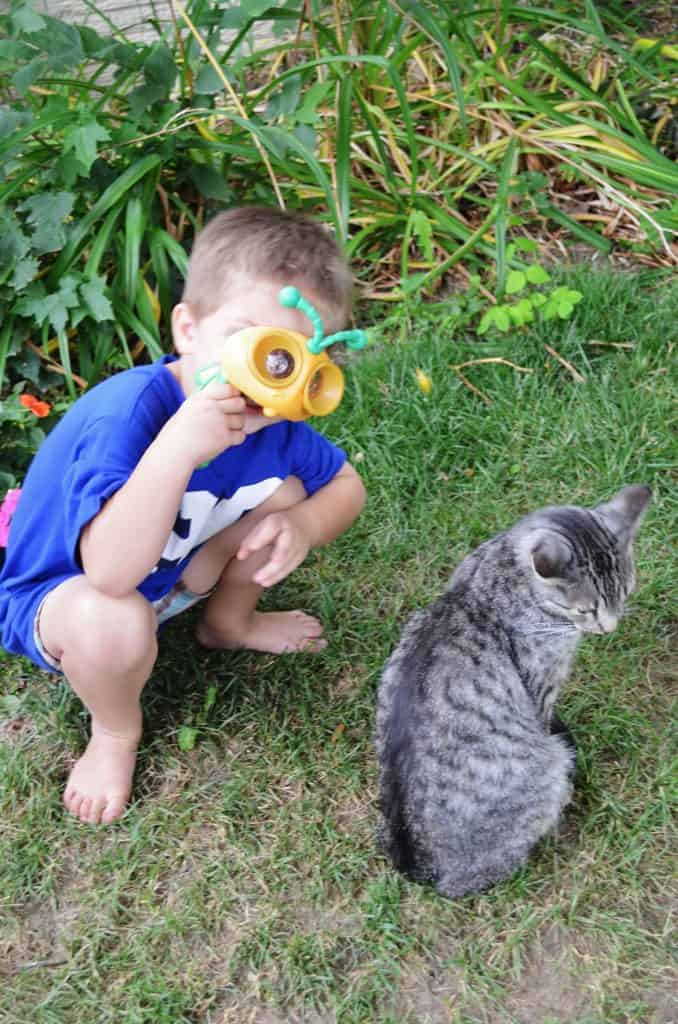 My kids have had an absolute blast looking at all sorts of things from these animals perspectives and I can promise you that it is a lesson that they will not be forgetting anytime soon!!
And thanks to Educational Insights we have a set of GeoSafari Jr. Animal Eye Viewers to give away for one of my readers!! Just enter the Rafflecopter form below for the chance to win! This is open to US AND Canadian residents!! Giveaway ends at 10pm EST on Aug. 18, 2013. Winner will be chosen randomly and have 48 hours to claim prize.
Disclosure : I received the above product to use in order to form my own opinions. All opinions are my own.