HP ENVY 5530 Wireless e-All-In-One Printer & Instant Ink Review
The reviewer has been compensated in the form of a Best Buy Gift Card and/or received the product/service at a reduced price or for free.
BY Popular Request – all HP Instant Ink Printers at Best Buy!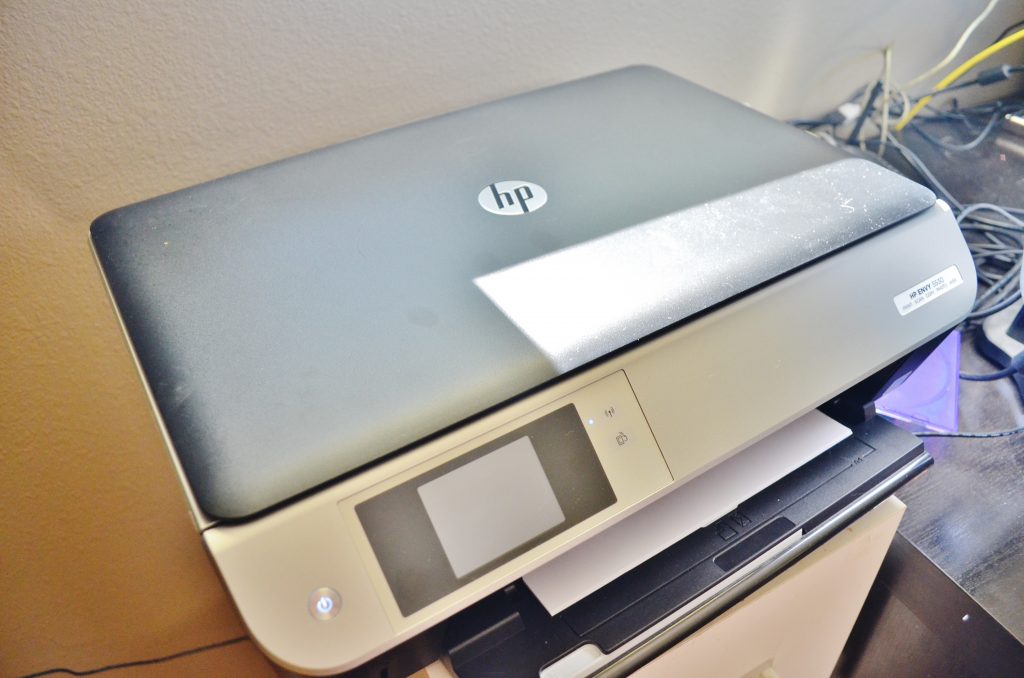 Goodness knows as a blogger, mom of 2 boys in school, and wife of a principal/teacher we print a LOT of things in our house – did I say a TON?! Not to mention that our printer was SO old it was a pain to try and print or scan anything as it was pretty much broken so we've been in desperate need of trying out a new printer. I've been drooling over the wireless e-All-in-One Printers for the past year or so since we're on the go so much and could hardly wait to get my hands on this HP ENVY 5530 Wireless e-All-in-One Printer at Best Buy. Not only can you E-MAIL the documents to yourself (which is AMAZING when you're on the go and using other devices to work from) BUT you can even scan a document and send it directly to your e-mail without printing it out! (which is especially helpful for me to sign contracts and send W-9 forms!!)
OK – so the printer itself wasn't the only thing that I was super excited to check out, I was also pretty intrigued by the HP Instant Ink program which allows you to get a consistent supply of ink for as low as $2.99 per month. Trust me – it's WAY better than running out of ink all the time (guilty!) and then overspending because you need ink NOW (guilty again!). Your printer actually automatically lets HP know when you need more ink and HP delivers it right to your home! You just enroll online (ink, shipping & cartridge recycling are included), choose a monthly plan (I recommend the $4.99/month plan for average printer use or the $9.99/month plan for heavy printer use!) and VOILA!
You'll get your billing and service started after you insert your first HP Instant Ink cartridge!! PLUS the Instant Ink cartridges actually have more ink in them than standard HP ink cartridges which is a plus. AND get this – this service is NOT based on how many cartridges you use – it's based on how many pages you print so you don't have to go "cheap" when printing pages or photos by trying to use less color.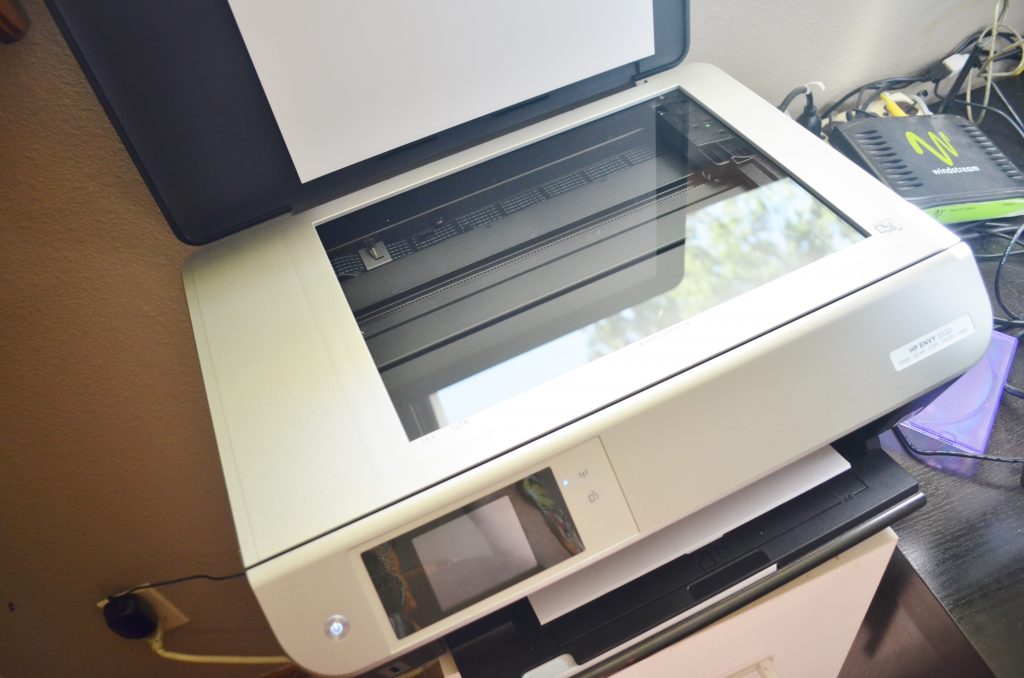 You can print to your printer at home from virtually anywhere! When I go out of town or am simply running errands I can shoot a quick e-mail or use the HP ePrint App and have something print at home when I'm not even there! It also makes it awesome for sending notes to your young kids at home if you're out of town! And it works the opposite way too – you can scan notes from your kids, photos, etc. without printing them – it will send straight to your mobile device!

PLUS I'm totally stoked about the "PRINTABLES" feature on the digital touch screen of the HP ENVY printer – you can scroll through several pages of icons where you can print pages directly from each "icon"! So without needing to pull up your internet on your computer and search for things you can just go directly to your printer, search for the "app" you want to use (such as Crayola, Highlights, Education.com, etc.) and choose pages to print directly from your printer onto your printer! That certainly makes it nice for those "quick activities" that you need to keep your kids busy indoors!
 The ENTIRE set up (printer AND Instant Ink program) took us under 15 minutes to set up and begin using! The monthly program is really a terrific bargain (the $9.99/month plan is roughly about 300 printer pages) – you certainly couldn't match that price any other way and trust me – when you're printing as many pages as we do a month it's a huge savings. PLUS this specific printer retails for about $129.99 (although it's on sale for under $100 at the time this was posted) which is certainly a reasonable price for a printer! For an inkjet printer the quality is really superb and prints images WAY better than our old printer does! It's a nice slim design and not bulky like others we've used. PLUS there IS a spot in the printer where you can add a memory card if you need some more memory which is a new feature!
Check out the HP ENVY 5530 Wireless e-All-in-One Printer at Best Buy for more specific specs or to purchase!