Fruits & Vegetable Scavenger Hunt – A Health Activity for Preschoolers
This post may contain affiliate links, view our disclosure policy for details.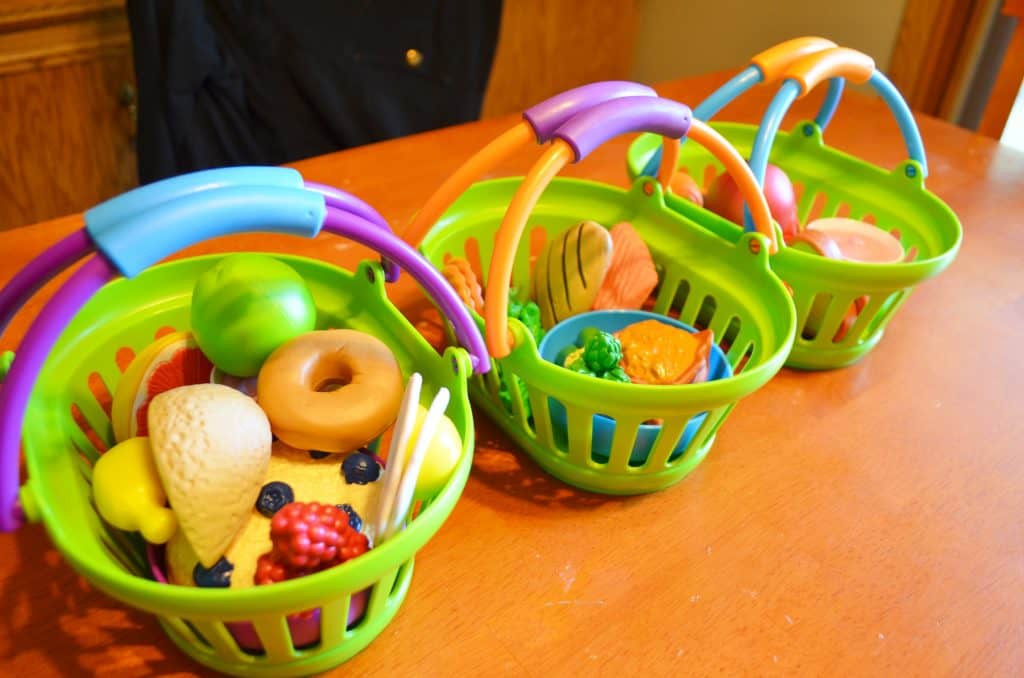 My kids (although possibly out of the ordinary) LOVE fruits and vegetables! They also love their play kitchen
we have. In a society of junk food and unhealthy treats, we decided to have a little fun this morning to get the kids moving and thinking of healthy food!
I instructed each of my boys to find a bucket or container for this top secret game we would play. I then explained that while they were hiding in their bedroom, I would hide fruits and vegetables from their play kitchen in the living room for them to find!
When I told them the magic word they would be allowed to run around and find all of the fruits and veggies. BUT, when they picked up a fruit/veggie they had to shout out the name of the object!
Ready….Get Set…GOOOOOOOO!!!!!!!!!!
Where did they go? Although my little guy is only 2- he still had a lot of fun running into the living room- and would you believe that he knew exactly which ones were fruits and veggies??
If your kids are a little older put out a few items that are NOT fruits/veggies to see if they are paying attention! Make sure they shout out what the name of the object is that they are placing in their baskets! It's like an Easter egg hunt all over again!
MMMM YUM! How delicious! When the kids are done with their Fruits & Vegetable Scavenger Hunt let everyone have a healthy treat!!